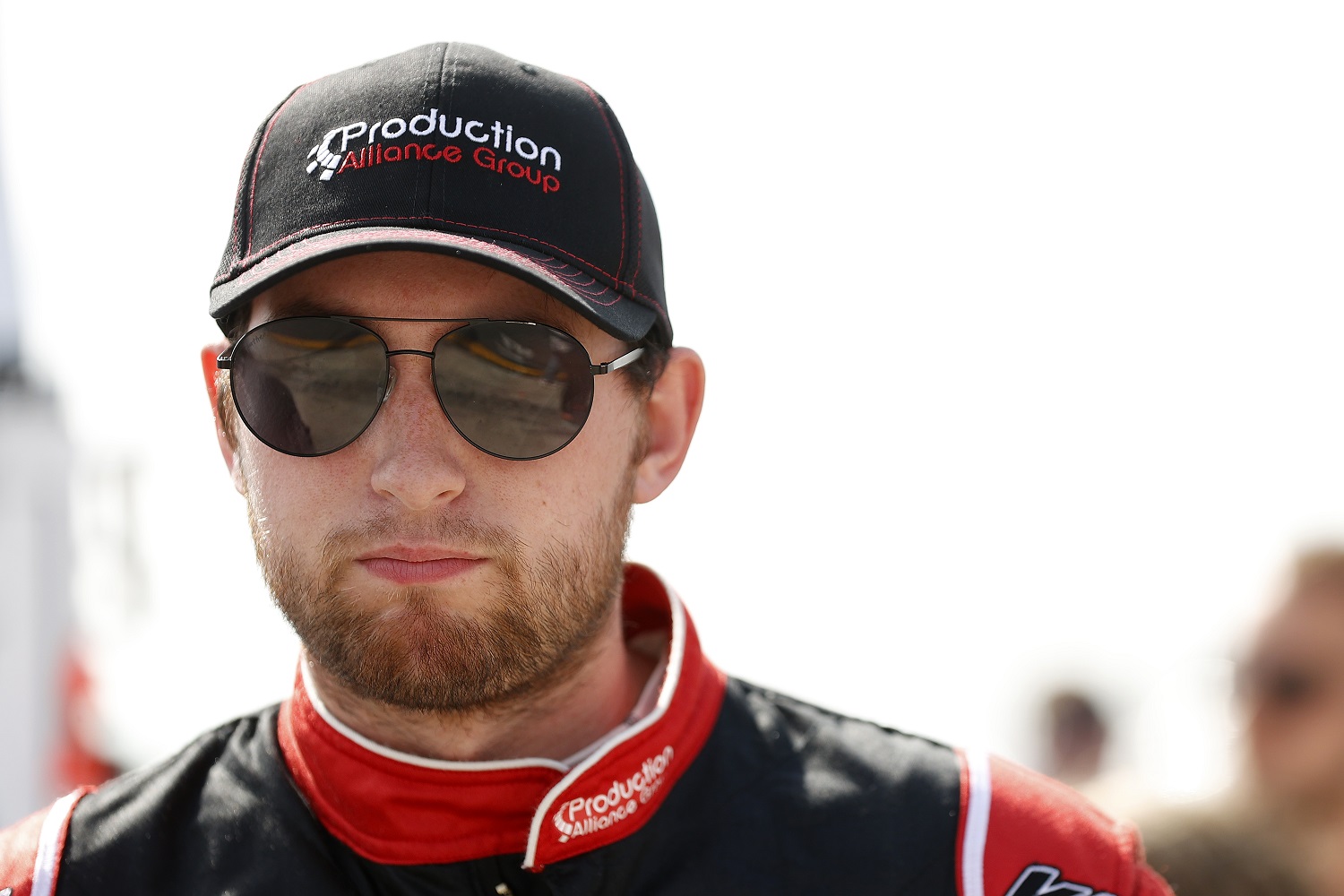 Chase Briscoe Has Been on Baby Watch and Nearly Missed NASCAR's Las Vegas Race
Chase Briscoe was experiencing travel problems before Sunday's NASCAR Cup Series race after spending extra time in North Carolina with his pregnant wife.
UPDATE: Chase Briscoe tweeted at 2:15 p.m. ET that his plane from Charlotte, North Carolina, has landed in Las Vegas. That leaves plenty of time to reach Las Vegas Motor Speedway for Sunday's NASCAR Cup Series race.
Does Tony Stewart have a race suit and helmet hanging around, just in case? Rookie driver Chase Briscoe started his Sunday 2,200 miles away from the site of the fourth race of the NASCAR Cup Series playoffs and arrived at the airport for his Charlotte-to-Las Vegas flight only to discover you can't get there from here.
Chase Briscoe's rookie NASCAR Cup Series season has been a mild disappointment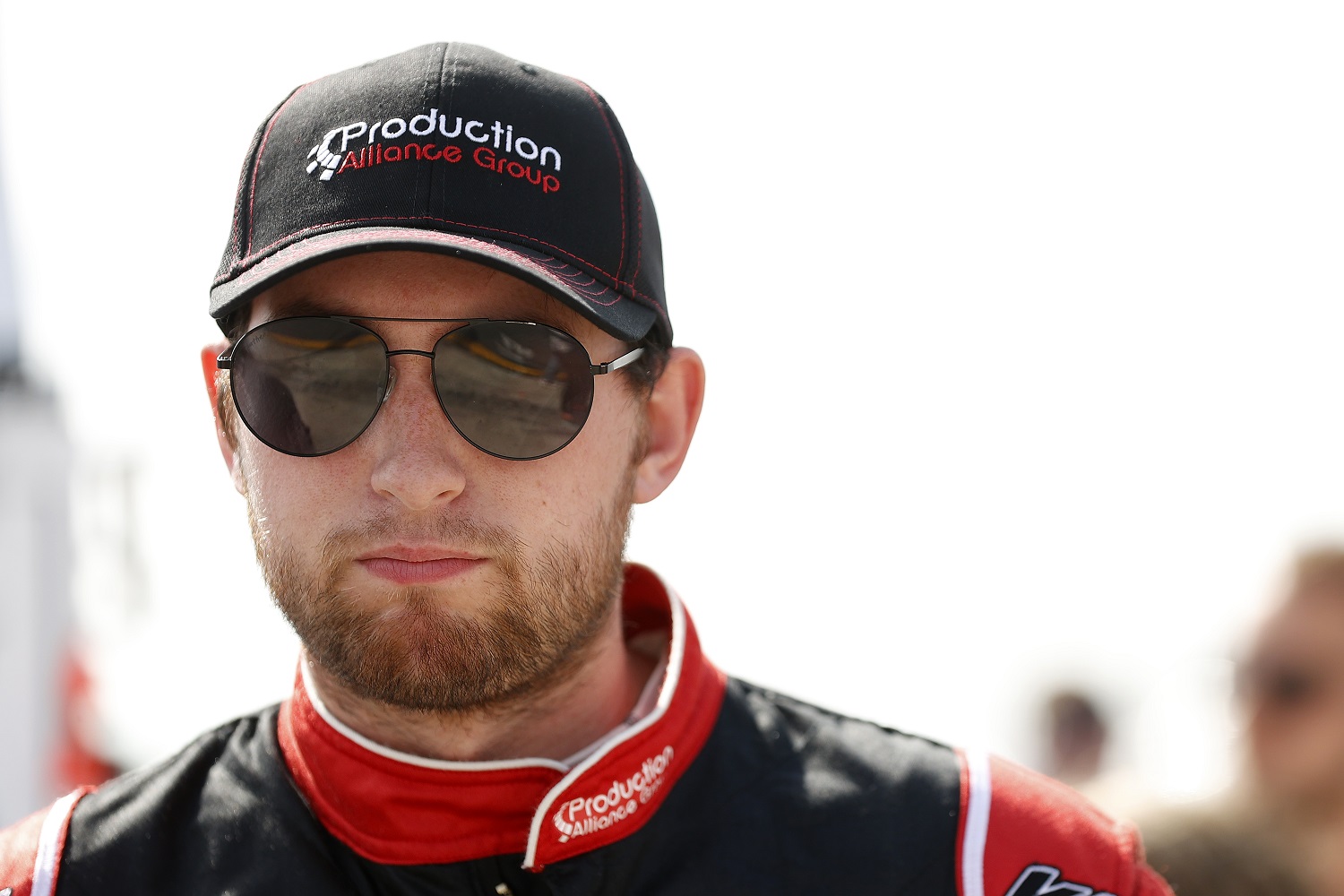 Chase Briscoe tore up the Xfinity Series circuit a season ago, winning nine races on his way to a fourth-place finish in the standings. Along the way, the Indiana native, now 26, took the checkered flag at both Las Vegas Motor Speedway races. He only placed 21st there this season in the fourth NASCAR Cup Series race of his career, but Las Vegas is certainly a track he'd should like.
Briscoe finished well back in the season standings, having placed no better than sixth in any race, but coming back to the track offers another opportunity to examine his progress. His second try at Darlington wasn't as impressive as his first, but the past two weeks have been more encouraging. Though 22nd at Richmond in the regular season, he placed 16th there this month. Last week, 13th place at Bristol was an improvement of seven spots over competing there on the dirt in the spring.
With only three top-10s and 18 laps led for the season, Briscoe can use the remainder of the schedule to gain experience even as the 12 playoff contenders battle for the championship.
That's assuming that Briscoe can get out of North Carolina and into Las Vegas in time.
Chase Briscoe began his Sunday worrying that he could miss the race
"I've heard of other racecar drivers having nightmares of being late for a race and I've had them myself before," Chase Briscoe wrote on Twitter on Sunday morning. "Let me tell you it's just as terrifying in reality as it is your dreams."
Briscoe went from Bristol to Mooresville, North Carolina, after last week's race and skipped flying on the Stewart-Haas Racing flight out of Charlotte to Las Vegas on Saturday to squeeze in an extra day at home. He left at 5:30 a.m. on Sunday to catch the first commercial flight of the day, but his plane was still sitting on the runway at 9 a.m.
According to Briscoe's tweets, the plane hit a bird and was going through an inspection when the computer system failed, sending passengers back to the gate. Briscoe booked an 11:25 a.m. flight in case the first plane turned into a no-go.
The Cup Series rookie's wife is expecting
If staying in Charlotte an extra day rather than flying to Las Vegas with his SHR team seemed risky on the part of Chase Briscoe, it was certainly understandable. Briscoe's wife, Marissa, revealed on social media early this spring that she is expecting a baby boy.
The couple was expecting in 2020, but Marissa experienced a miscarriage. Under the current circumstances, then, it makes sense that the driver has been trying to stick close to home as much as possible this month and be there for the birth.
Getting out of Charlotte on the 11:25 a.m. flight would still get Briscoe to the Las Vegas airport by 4 p.m. ET, more than three hours before the green flag at the track.
In the event that Briscoe somehow doesn't make it on time, SHR will undoubtedly have a backup driver ready to go. Sadly, it almost certainly would not be Tony Stewart, who retired from the NASCAR Cup Series after the 2016 season.  Stewart driving in the Cup Series as a one-off would be at least as entertaining as seeing Dale Earnhardt Jr. in one of his annual Xfinity Series appearances.
All stats courtesy of Racing Reference.