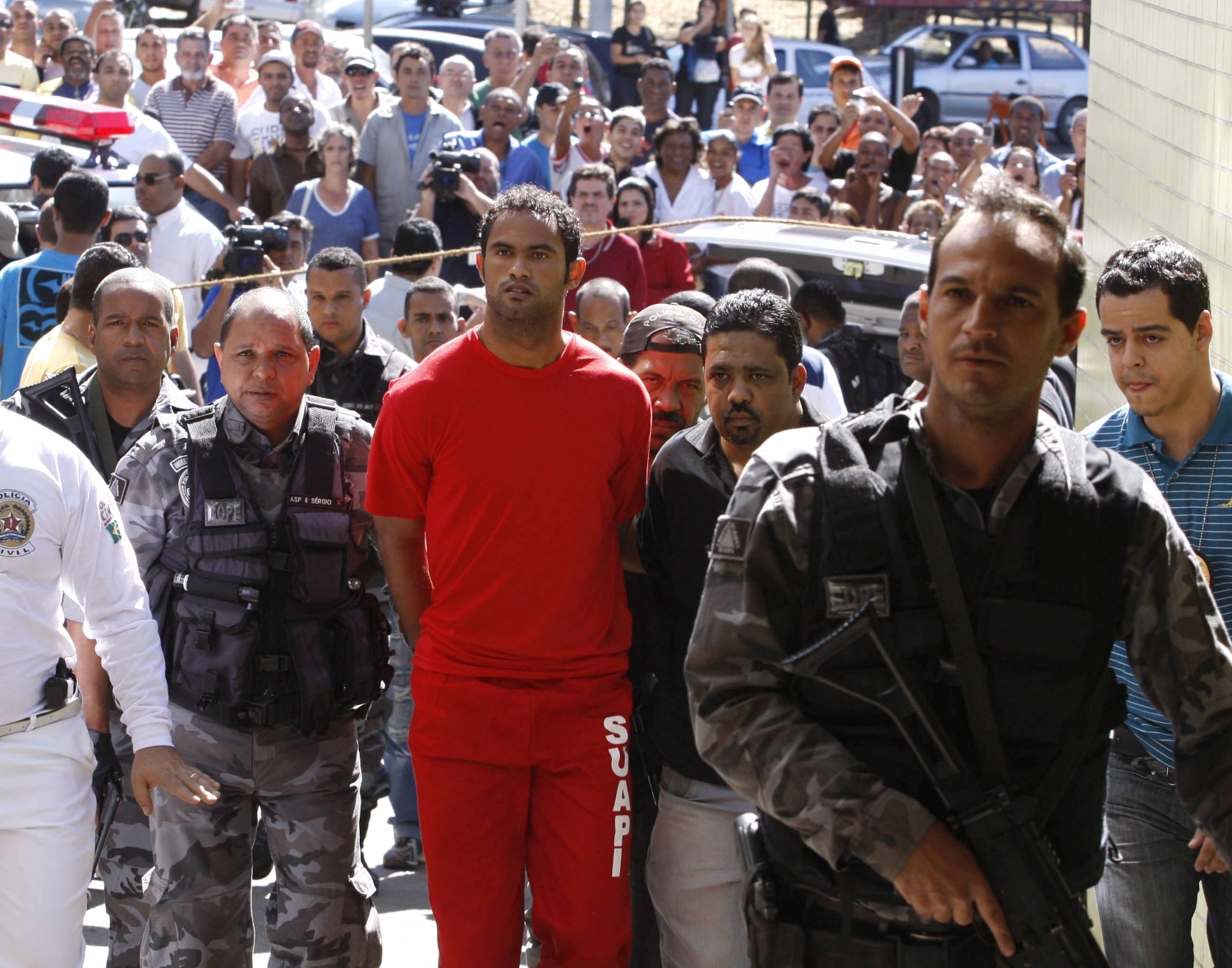 Brazilian Soccer Star Bruno Fernandes de Souza Murdered the Mother of His Youngest Child and Had Parts of Her Body Fed to Dogs
Brazilian soccer star Bruno Fernandes de Souza watched his life and career change forever after he got sentenced to 22 years in prison for orchestrating a plot to murder his ex-girlfriend.
Bruno Fernandes de Souza quickly made a name for himself in the soccer world. But just as his career began to take off, his life changed forever.
In yet another example of a tragic case that seems almost too gruesome to be true, the Brazilian goalkeeper known as Bruno orchestrated a plot to have the mother of his youngest child murdered. And despite getting convicted on multiple charges, he actually got a chance to resume his athletic career.
Bruno Fernandes de Souza's soccer career come to a halt in 2010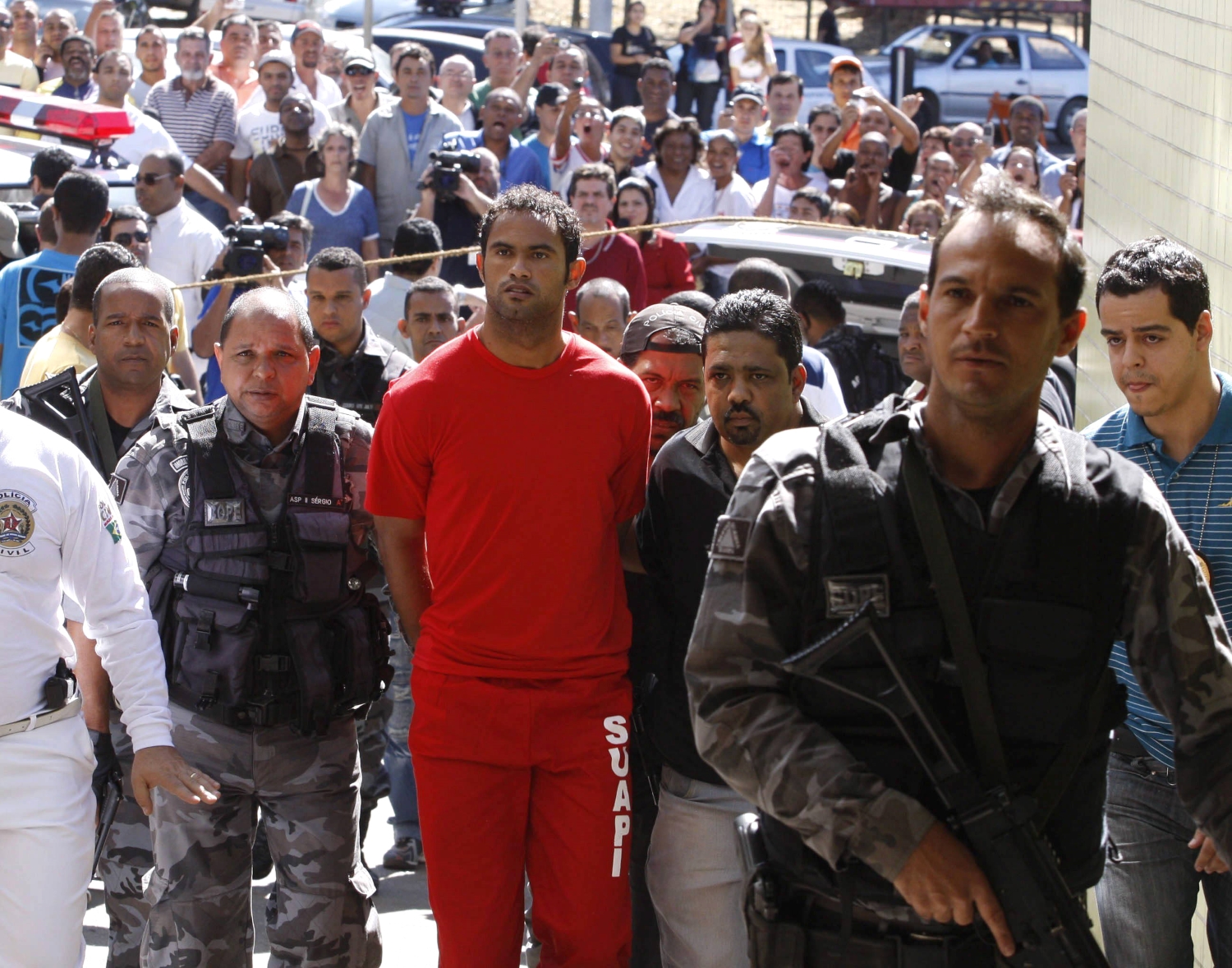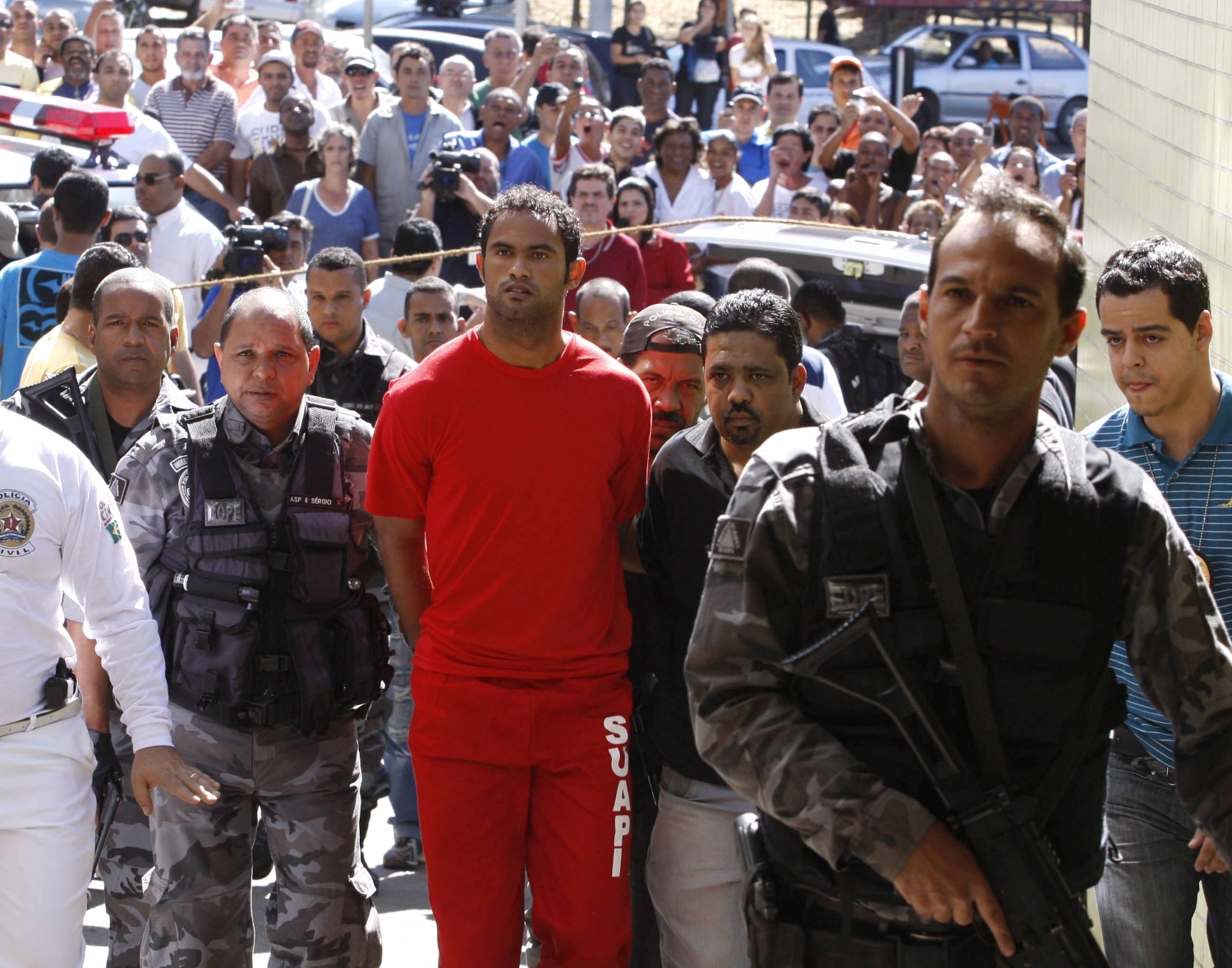 Following a successful three-year stint in the club's youth system, Bruno embarked appeared in 59 matches for Atletico Mineiro's senior team.
His success on the pitch led to an opportunity to cash in. In 2006, Media Sports Investments signed the budding soccer pro to a deal later speculated to be worth about $2 million, plus 15% on a future deal.
Unforunately for Bruno, his manager with Corinthians did not let him showcase his skills. Ironically, the starting goalkeeper for his new squad suffered an injury that opened an immediate pathway to playing time.
He impressed with his ability to swat away shots, especially in key moments. Yet, not long after he signed a lucrative deal to remain with Flamengo, Bruno went from being the team captain to out of a job. And soon enough, he would spend his time behind bars.
The Brazilian goalkeeper orchestrated a plot to murder the youngest mother of his child
In July 2010, Flamengo suspended Bruno's contract. So why would the club cut ties with the talented Brazilian goalkeeper?
As the world would come to find out, he orchestrated a plot to murder his former girlfriend, Eliza Samudio. Although he initially denied any wrongdoing, his story later changed.
And once details emerged regarding what happened to the mother of his youngest child, Bruno's reputation took a massive hit.
According to BBC News, Samudio was kidnapped from a hotel in Rio de Janeiro on June 9, 2010. The soccer star's cousin, Fernandes de Souza, told police he participated in the abduction along with his friend, Luiz Henrique Ferreira Romao. After Samudio was strangled to death, her body was cut up and parts were fed to dogs. The remaining parts were reportedly buried under concrete.
Bruno later confessed to organizing the plan to murder the mother of his youngest child, who had sued the soccer star after he refused to support the child.
Charged with murder, kidnapping, hiding a body, forming a criminal gang, and corrupting minors, Bruno received a sentence of 22 years in prison.
Bruno got re-arrested shortly after his release from prison in 2017
Although his sentence seemingly should have kept him behind bars for more than two decades, Bruno served far less time than that. In February 2017, he got released after his lawyers filed a petition of habeas corpus since it had taken years for the court system to issue a ruling on his appeal. Surprisingly, several soccer teams immediately sought his services.
According to The Guardian, he signed a two-year contract with Boa Esporte, a second division club, which didn't exactly sit well with many people. Protestors staged demonstrations, and several team sponsors dropped out after Bruno joined the squad. He played just five games before his freedom got taken away again.
In April 2017, Brazil's Supreme Court ordered his re-arrest. As it turns out, Bruno's own defense team played a role in his delayed appeal process. The former Flamengo captain turned himself in to authorities.
Sonia Moura, Eliza Samudio's mother, expressed her satisfication about attorney general Rodrigo Janot's decision.
"I feel relieved because it was revolting the way he had come out of prison laughing," she said.
In August 2019, Bruno got released on a semi-open prison regime. The 36-year-old most recently played for Rio Branco.
Like Sportscasting on Facebook. Follow us on Twitter @sportscasting19.