Brett Favre Says He Thought the Eagles Made a Big Mistake With Carson Wentz
Carson Wentz is the starting quarterback for the Philadelphia Eagles, but ever since the 2017 season, fans have wondered if he was the right choice for the team. The Eagles won a Super Bowl while he was hurt during that 2017 season with Nick Foles as their QB. However, despite Foles leading them to a championship and winning Super Bowl MVP that year, the Eagles chose to go with Wentz as their franchise QB. Fans are not the only ones who have wondered whether the Eagles made the right choice or not, though. Hall of Fame quarterback Brett Favre recently weighed in and gave his opinion on the debate.
Nick Foles led the Philadelphia Eagles to a Super Bowl title
The Philadelphia Eagles made it clear during the 2016 NFL draft that Wentz was their future, as they selected him with the No. 2 overall pick. He had a decent year in 2016, as he threw for 3,782 yards, 16 touchdowns, and 14 interceptions. However, he was arguably one of the best quarterbacks in the NFL in 2017. Wentz ultimately earned a Pro Bowl selection that season with 3,296 passing yards, 33 touchdowns, and seven interceptions in 13 games.
Wentz went down with an injury toward the end of that year, though, and Foles had to come in and replace him. Foles ultimately did the improbable that year, as he led them to a Super Bowl title against one of the greatest dynasties in NFL history, the New England Patriots. Foles threw for 971 yards, six touchdowns, and one interception in three playoff games that year.
Wentz returned during the 2018 season, and, despite Foles winning a Super Bowl with the Eagles, he started in 11 games that year. He couldn't play during the playoffs again, though, which led to Foles stepping in again. The Eagles, however, only made it to the Divisional Round that year.
Following that season, the Eagles had to choose between Wentz and Foles and ultimately chose Wentz. Foles signed with the Jacksonville Jaguars and has since been traded to the Chicago Bears.
Carson Wentz has struggled this season
Wentz played well during the 2019 season, as he threw for 4,039 yards, 27 touchdowns, and seven interceptions. He finally played in a playoff game, too, but had to leave early. This year, however, Wentz has looked awful. He has thrown for 1,883 yards, 12 touchdowns, and an NFL-leading 12 interceptions in eight games. The Eagles are 3-4-1 so far this year, too.
It's not like Foles has done significantly better since leaving the Eagles, though. He played in four games for the Jaguars last season and threw for 736 yards, three touchdowns, and two interceptions. Foles then got traded to the Chicago Bears in the offseason and has started six games for the Bears this year, appearing in seven overall. He has thrown for 1,746 yards, 10 touchdowns, and seven interceptions.
So, was Wentz the right choice for the Eagles, or should they have gone with Foles?
Brett Favre thinks that the Eagles should have gone with Nick Foles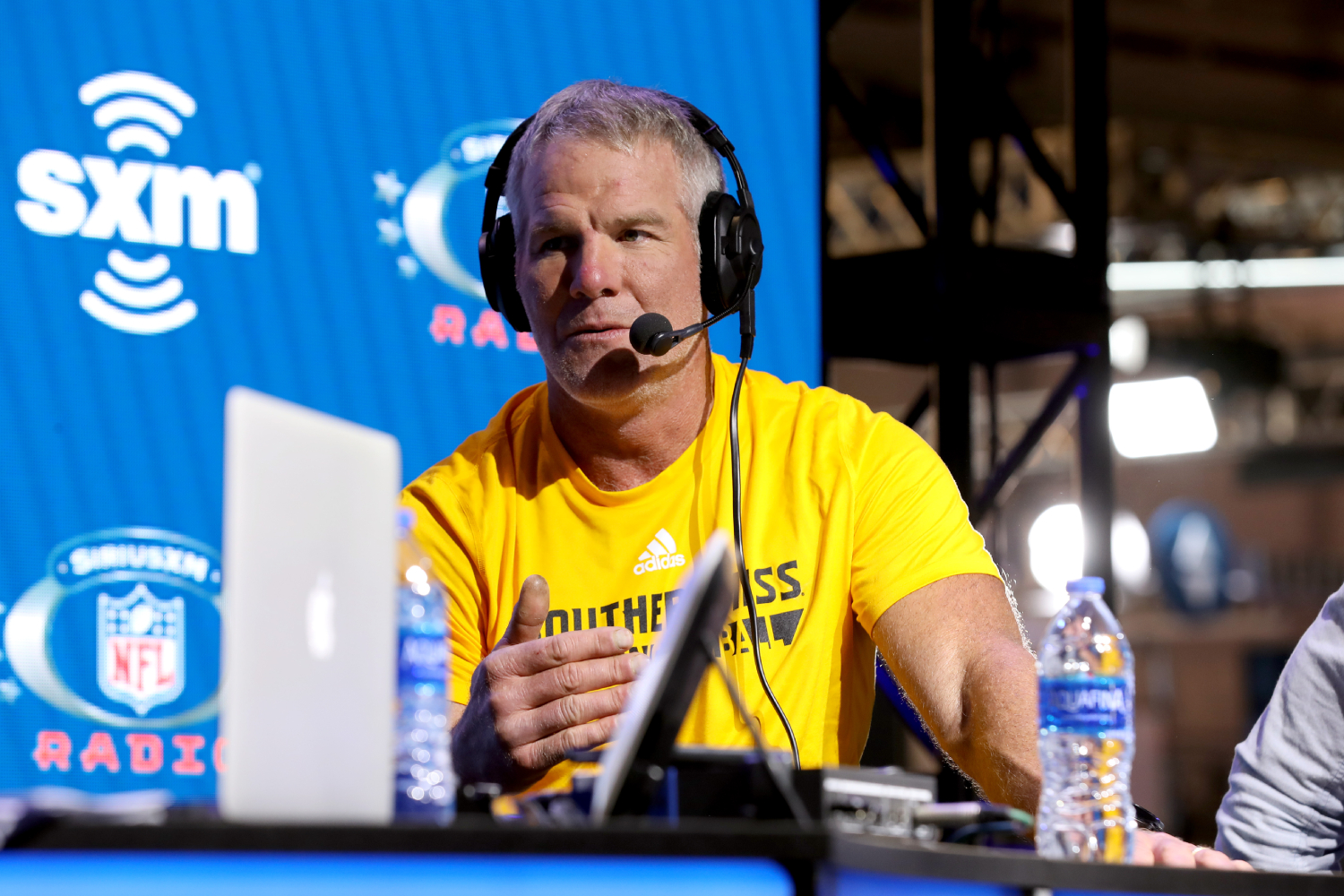 Hall of Fame quarterback Brett Favre appeared on ESPN's First Take on Nov. 10, and he got asked if the Eagles have a franchise QB in Carson Wentz. In his answer, Favre did not bash Wentz, as he actually somewhat stood up for him.
"I think he is very capable," Favre said. "I think he has to stay healthy — I know he has to stay healthy. The pieces around him, I'm not saying they're good enough or not good enough, but they have to stay healthy and have some consistency. Sometimes I don't even know who he's throwing to. … Play a full season with your guys, and let's see what you're capable of."
However, Favre did say that he would have gone with Foles over Wentz.
"I actually thought that they should have kept Nick Foles rather than Carson Wentz just based off of production and where they got to," Favre said, according to Radio.com. "They won a Super Bowl with Foles. That was a little bit surprising. They are obviously banking on his upside. How many more years do you let it linger before you stick with him or cut bait?"
Well, that's interesting. By the way it looks now, it appears that Foles nor Wentz was a great choice. Favre knows more about QB play than all of us, though, so maybe the Eagles should have gone with Foles.
Stats courtesy of Pro Football Reference