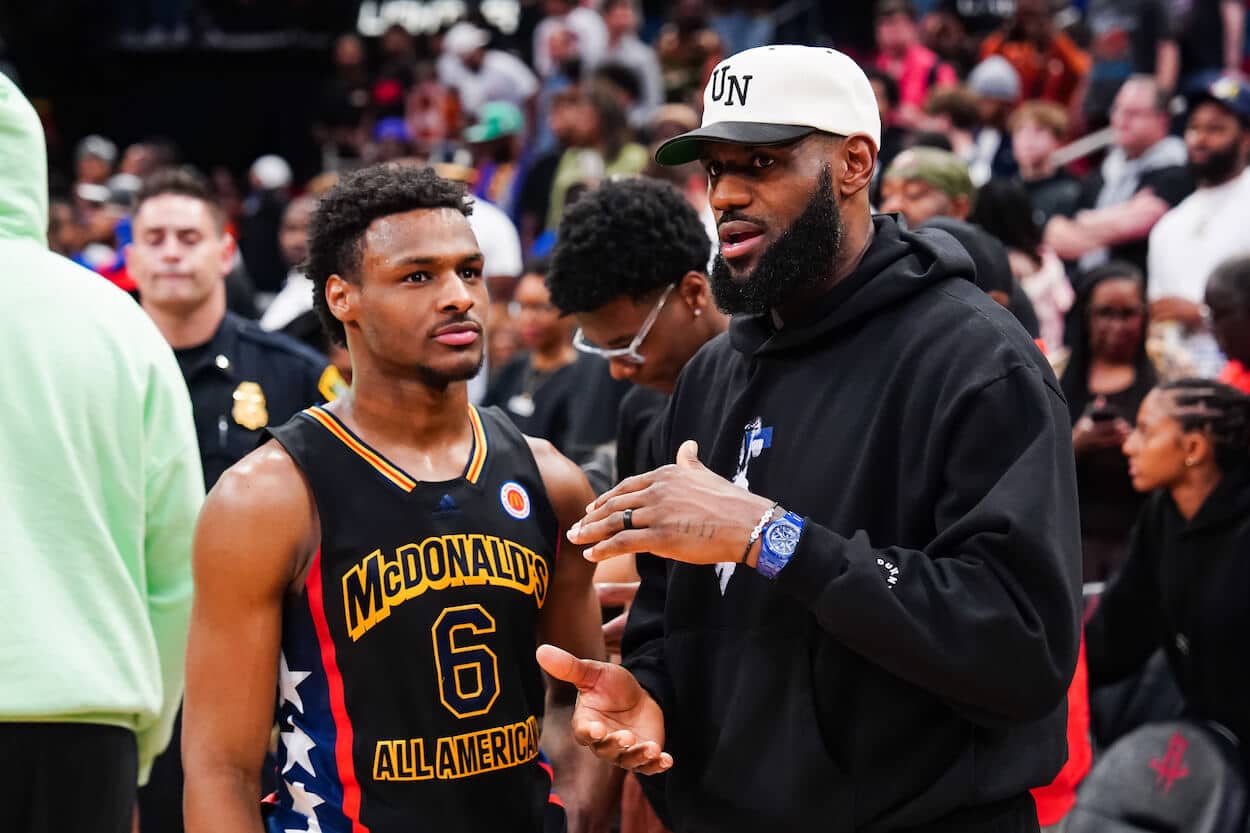 Bronny James Could Add $7.2 Million to His Bank Account Before Stepping Foot on an NBA Court
Bronny James is projected to earn $6 million more in NIL than any other player in his class.
The Bronny James sweepstakes are starting to heat up with his college decision expected to be announced in the next two months. LeBron James' talented son has until May 17 to commit to a school for the 2022-23 season, and Ohio State, USC, and Oregon seem to be the leaders in the clubhouse.
Bronny's stock only skyrocketed more this week when he poured in 15 points in the nationally televised McDonald's All-American Game. He showed off his sweet shooting stroke, his versatile defense, and a feel for the game that makes him a top recruit in the 2023 high school class.
Combine Bronny's budding talent with his off-the-court clout, and you've got the biggest NIL goldmine we've ever seen.
Bronny James showed out at the McDonald's All-American Game
Most NBA fans are familiar with Bronny James, LeBron's eldest son. The talented high schooler is a coveted recruit in the 2023 class and a projected top-10 pick in the 2024 NBA Draft, but most fans only knew his game from YouTube highlights and the occasional Twitter clip.
That changed Tuesday night when Bronny suited up in the McDonald's All-American Game, which aired nationwide on ESPN. With LeBron sitting courtside, Bronny poured in 15 points on 5-of-8 shooting for the West team — all five of his makes coming from three-point land. With 1:20 to go in the game, Bronny drilled a clutch three to put his West squad up by one point, but the East went on to win, 109-106.
It was an impressive performance on the national stage, one that prompted a fascinating discussion about Bronny's NIL prospects.
Bronny James could earn $7.2 million in NIL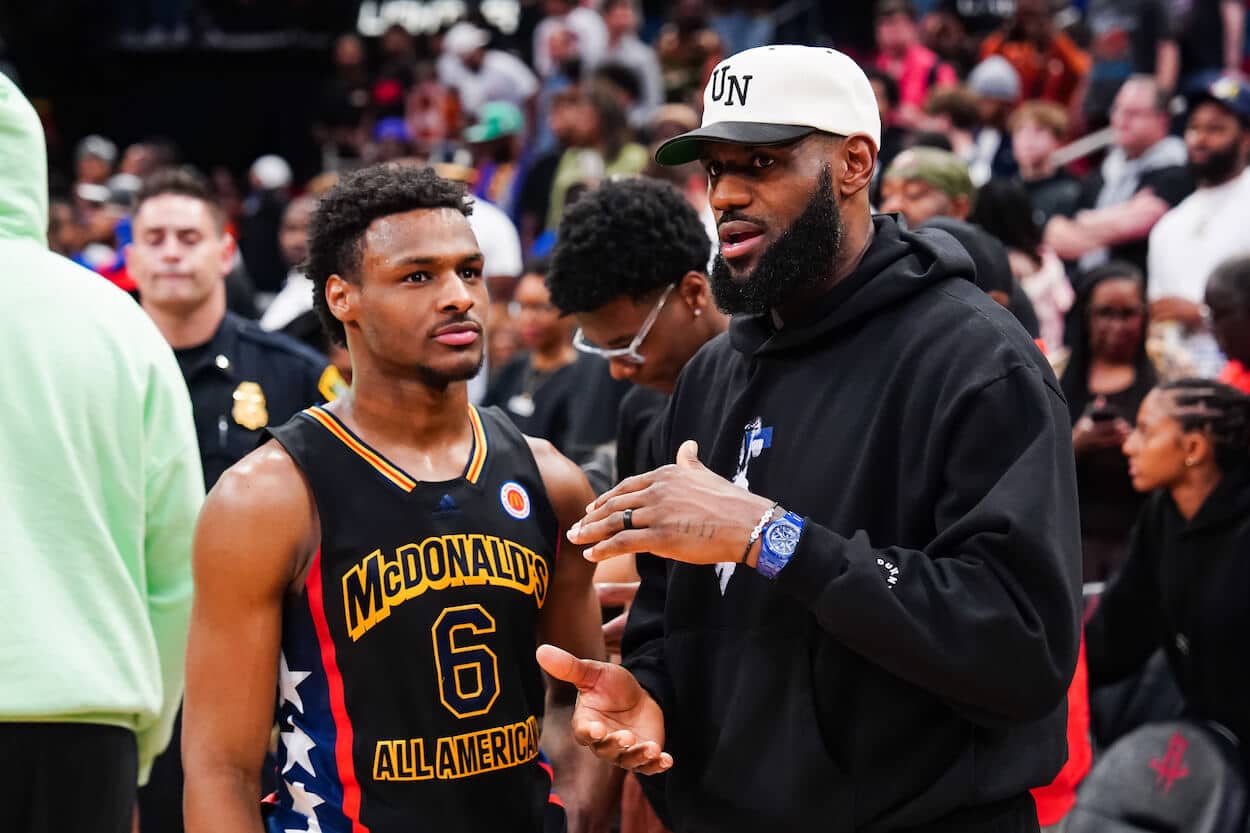 In the new age of NIL, college athletes can now make money off their name, image, and likeness. That's especially true for Bronny James.
The 18-year-old star will be the most popular college athlete in America when he steps on campus this fall. He also has more than seven million followers on Instagram, and he's a well-known figure in the esports community as a member of FaZe Clan.
Bronny, because of his famous father, will be one of the most marketable college athletes of all time. On3 estimates Bronny could earn $7.2 million from NIL in his freshman year alone, which is $6 million higher than the next closest player in his high school class. In terms of college sports as a whole, Texas quarterback and Cooper Manning's son, Arch Manning, is the closest athlete to Bronny with a $3.7 million NIL valuation.
Bronny has until May 17 to make his college decision. Whichever school lands the coveted recruit is going to strike gold, which is exactly what Bronny is primed to do in NIL.