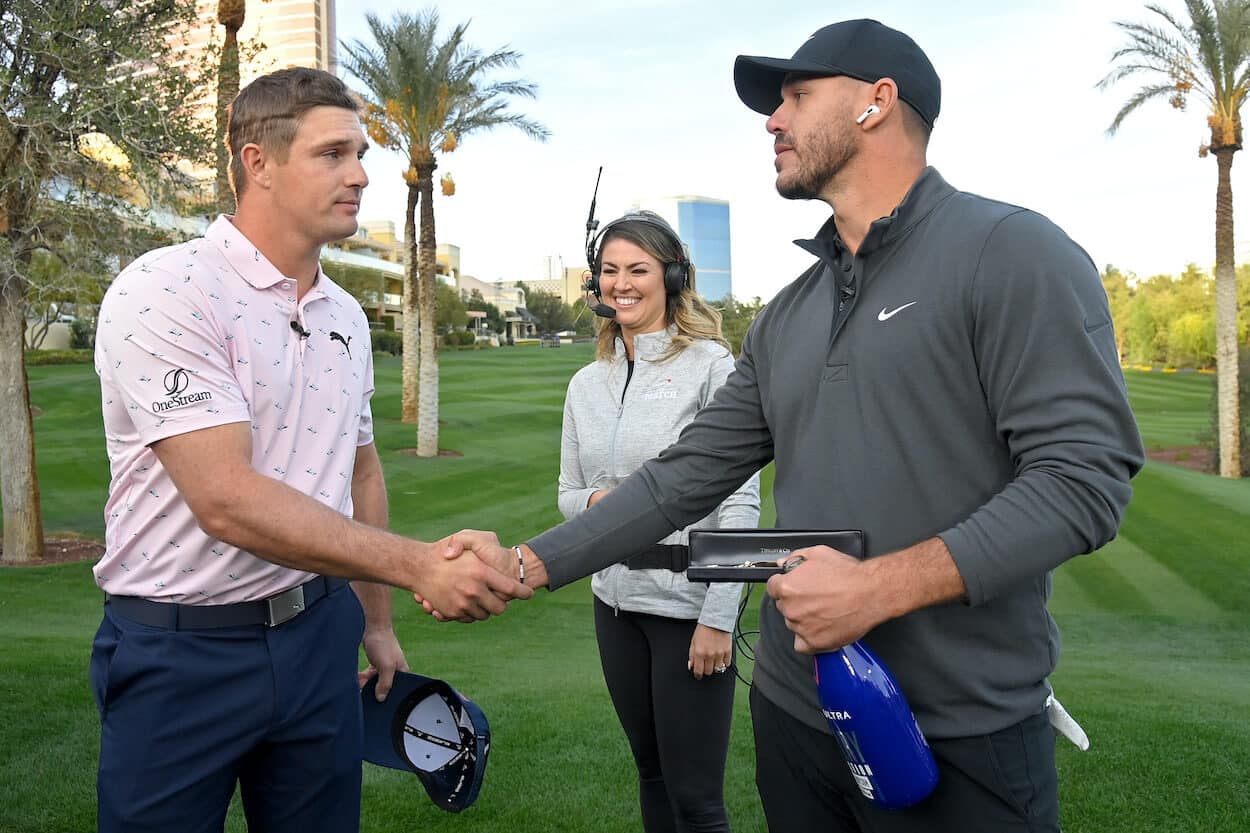 Brooks Koepka and Bryson DeChambeau Bonded Over LIV Golf's Saudi Millions to Squash Their Beef
Brooks Koepka and Bryson DeChambeau have apparently squashed their beef.
We know money can tear people apart, but apparently, it can also bring them together.
Brooks Koepka and Bryson DeChambeau, who were engaged in the most heated feud on the PGA Tour before they both defected to LIV Golf, have already kissed and made up on the rival golf tour. Koepka recently admitted the former rivals now talk every other day, which is honestly shocking considering where their relationship was a year and a half ago.
The power of nine-figure Saudi checks, I suppose.
Brooks Koepka and Bryson DeChambeau hated each other on the PGA Tour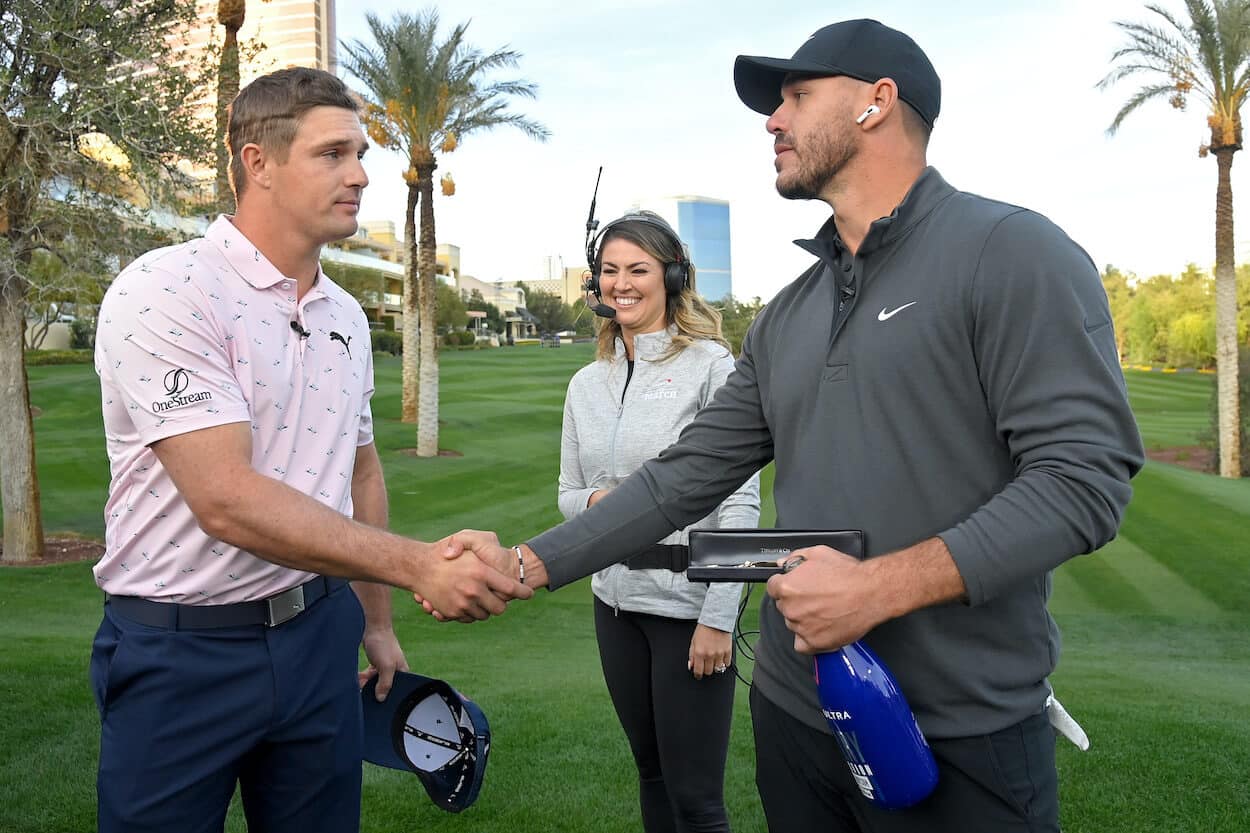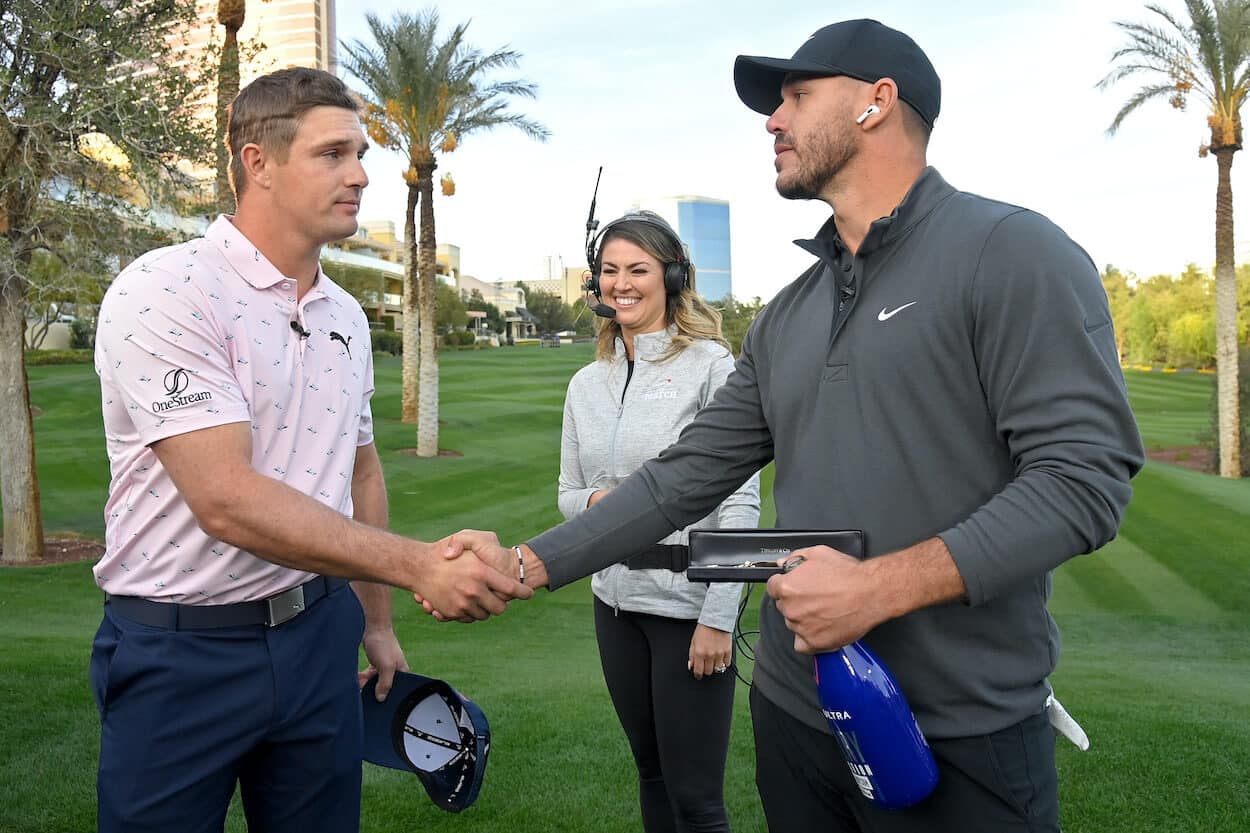 Golf isn't normally a sport where you see personal beefs between players. NFL? Sure. NBA? Absolutely. But, for the most part, players on the PGA Tour get along and have strong friendships off the golf course.
That wasn't the case with Brooks Koepka and Bryson DeChambeau.
It all started in 2019 when Koepka complained about DeChambeau's slow play on the course. That led to DeChambeau confronting Koepka's caddie, Ricky Elliott, on the practice green before a tournament. The back-and-forth between the two pros seemed playful at first, but that all changed at the 2021 PGA Championship when DeChambeau click-clacked behind Koepka during a live interview, causing the most famous eye roll in golf history.
The feud continued on for the next few months and eventually culminated with a one-on-one battle in Capitol One's The Match, which Koepka won handily. Koepka and DeChambeau did squash their beef for one week when they were both chosen to represent Team USA in the 2021 Ryder Cup, but there was clearly still some animosity between the two.
Since joining LIV Golf, though, Koepka and DeChambeau have been able to bury the hatchet.
Brooks Koepka and Bryson DeChambeau have squashed their beef
Both Koepka and DeChambeau joined LIV Golf in 2022. Many wondered how the two rivals would be able to co-exist on the smaller, more personal tour, but they've evidently become friends after both accepting at least $100 million to join the Saudi-backed league.
"Believe it or not, we squashed it," Koepka said this week during an Instagram Q&A. "We're good. I actually talk to him quite frequently because of what's going on here at LIV. Pretty much on an every-other-day basis. We've got a good open line of communication, we've figured it all out and we're good."
Booooo. We need more feuds in professional golf, and the one between Koepka and DeChambeau was the most entertaining beef we've had in years.
I guess there isn't much to complain about when hundreds of millions of Saudi dollars are funneling into your bank account.