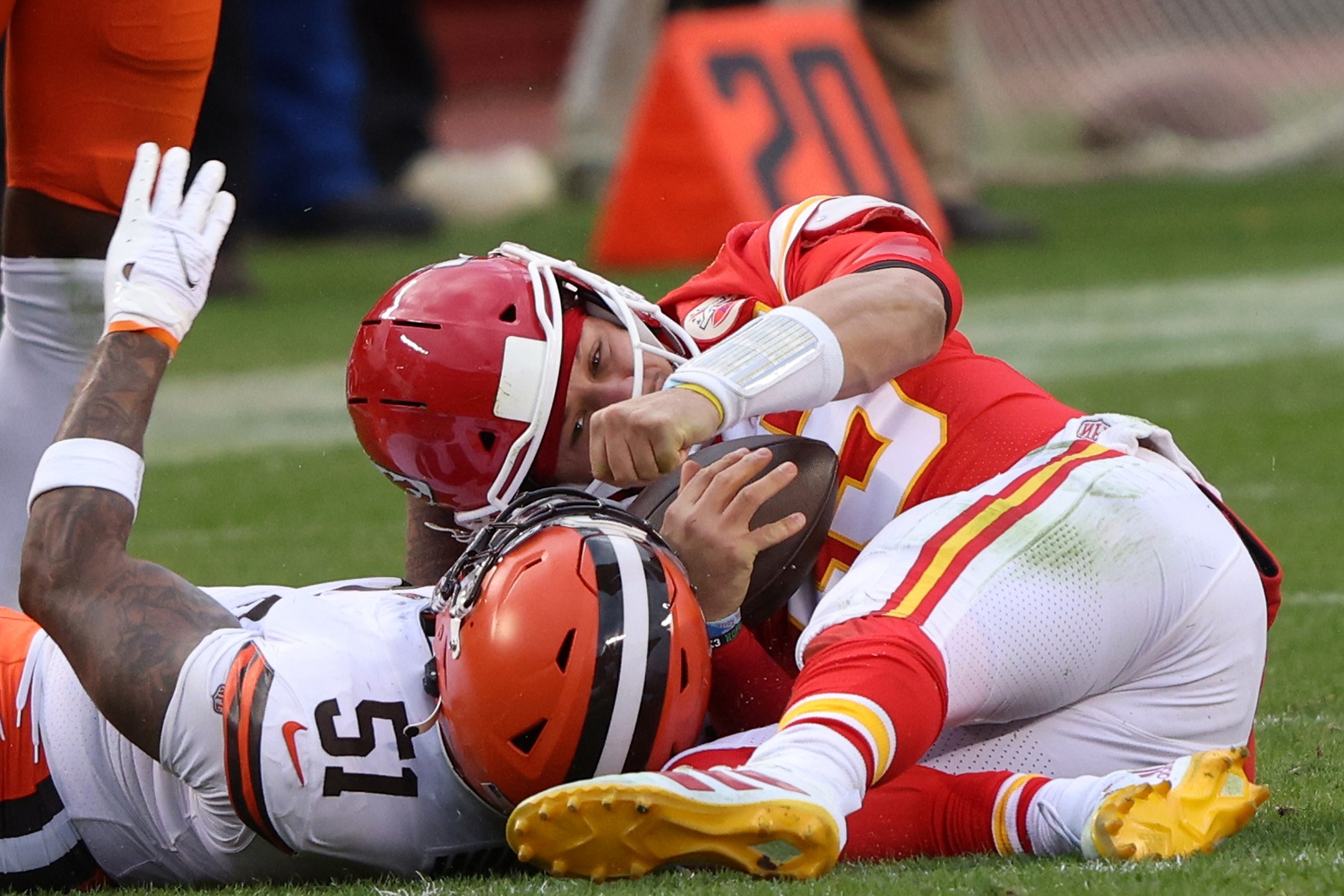 Browns LB Mack Wilson Has a Message For Those Threatening Him After His Hit on Patrick Mahomes, Who Has Already Forgiven Him
Browns linebacker Mack Wilson was torched on social media after his hit on Chiefs quarterback Patrick Mahomes and has responded with some posts of his own.
The Kansas City Chiefs are headed to their third consecutive AFC Championship Game following a hard-fought 22-17 win over the Cleveland Browns on Sunday afternoon. But while the win is certainly a big deal, everyone that watched the game knows that actually wasn't even the biggest story as reigning Super Bowl MVP Patrick Mahomes was knocked out of the game in the third quarter with a concussion after taking a hit from Browns linebacker Mack Wilson.
As expected, it didn't take long for social media to explode once Mahomes left the game and some were calling for Wilson to be ejected because of a dirty hit, which is absolutely absurd as the play in question wasn't dirty in the slightest, which is why Mahomes has already forgiven Wilson for what happened. But we all know that some folks out there only see what they want to see and they jumped all over the former Alabama star, prompting Mack Wilson to send out a message of his own.
Patrick Mahomes suffered a concussion after being wrapped up by Mack Wilson in the third quarter of the Chiefs-Browns matchup
With about seven and a half minutes remaining in the third quarter of the Chiefs-Browns AFC divisional-round matchup on Sunday, Patrick Mahomes ran an option on 3rd & 1 close to midfield and was wrapped up just short of the first-down marker by Browns linebacker Mack Wilson. The hit didn't look bad at all in real-time but Mahomes was very slow to get up and was extremely dazed once he did.
He was taken to the injury tent on the sideline for a brief examination and was then sent to the locker room for further concussion tests and was eventually ruled out of the game.
Replay after replay shown on the CBS telecast proved that the hit from Wilson wasn't dirty whatsoever but that didn't stop social media from jumping all over him.
The Browns' linebacker was taken to task on Twitter
As it goes with social media, it didn't take long for people to start jumping all over Mack Wilson following the hit on Patrick Mahomes. While there are some Twitter posts out there that we can't show you here due to some really nasty language (trust us, they're out there), here are a few that we came across that are clean enough to share.
There were also some threats thrown Mack Wilson's way, to which he responded while also offering up some positive vibes to Patrick Mahomes.
Mack Wilson had some words for those threatening him and also sent a nice message to Patrick Mahomes himself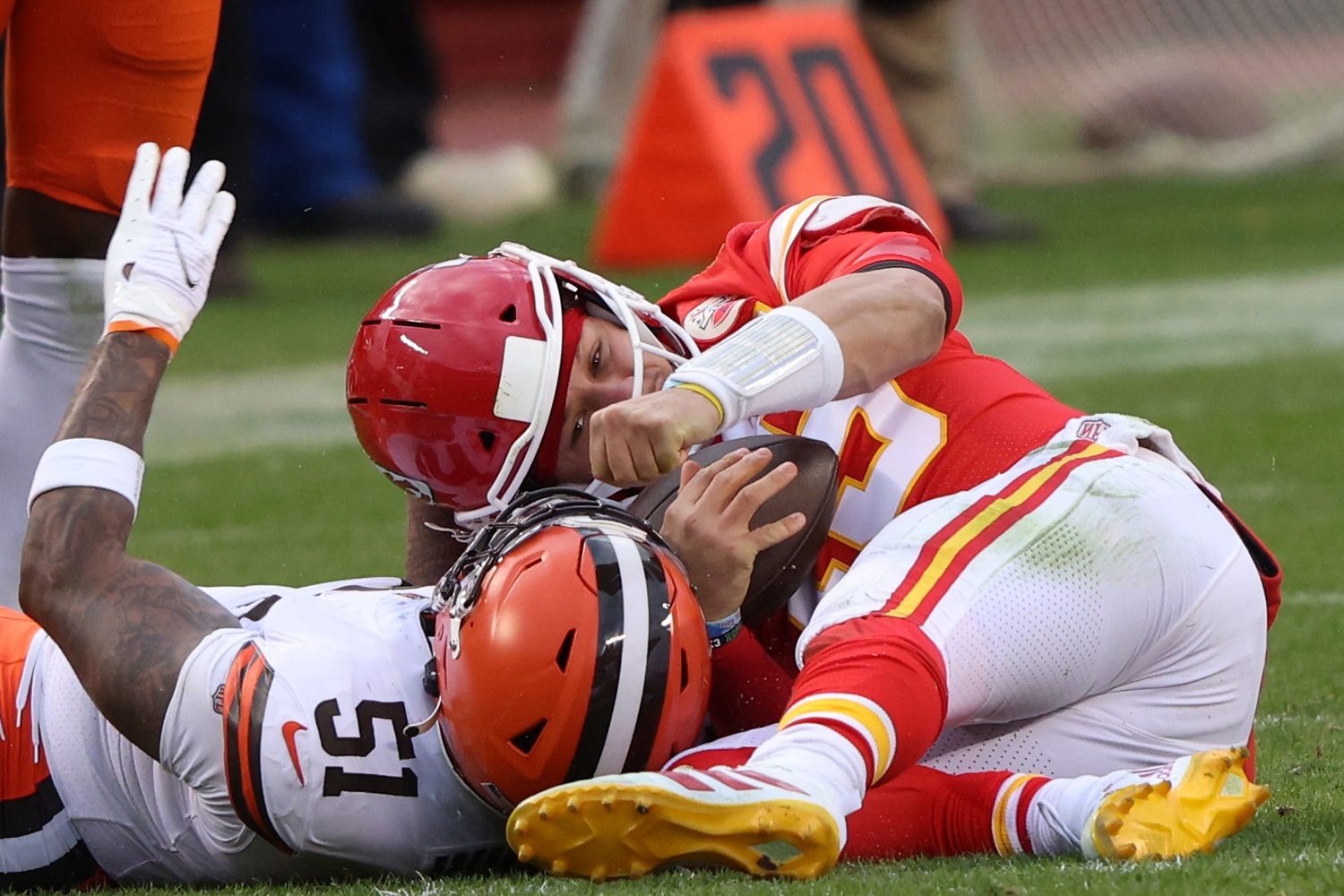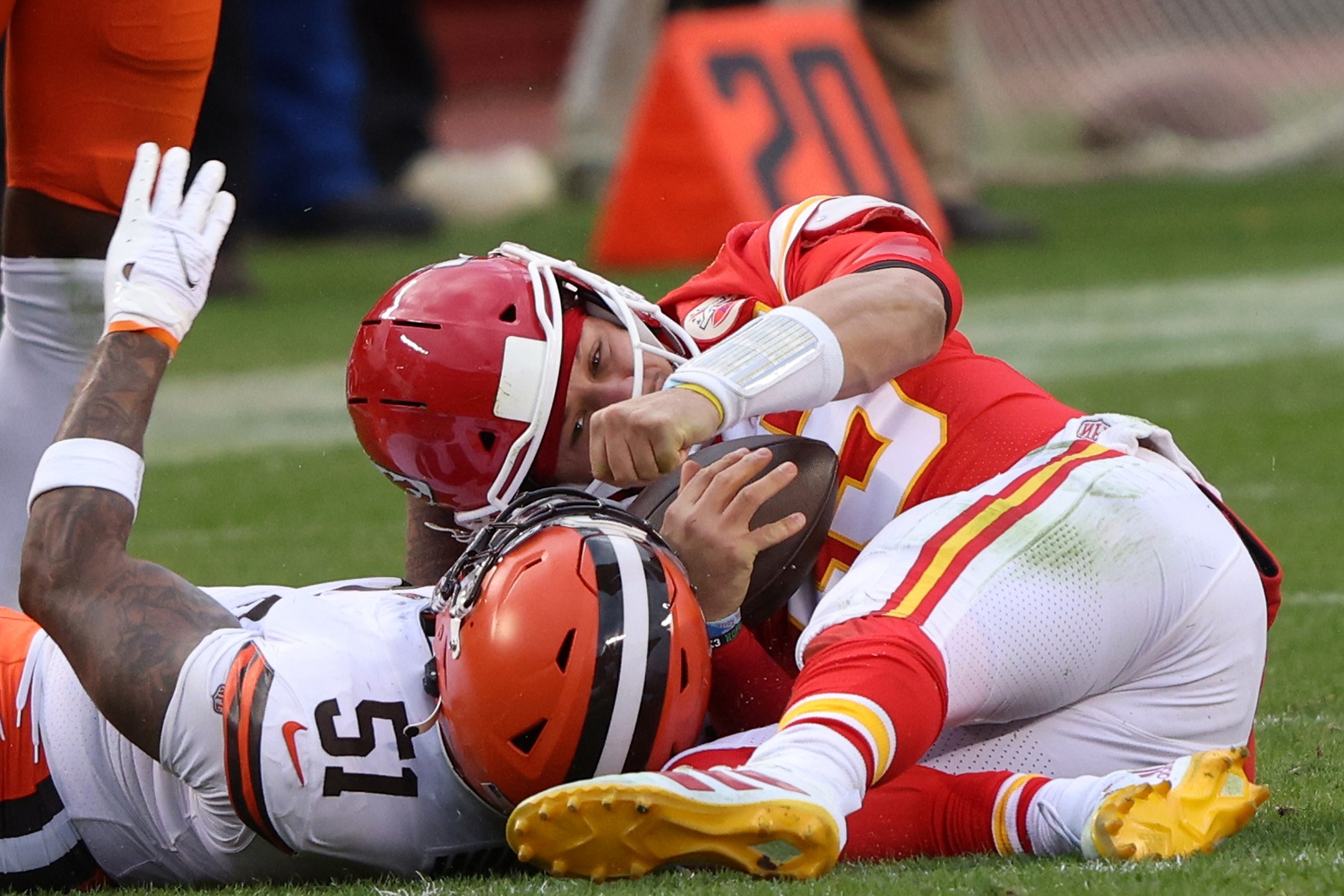 The nasty messages and threats to Mack Wilson continued as the afternoon went along. There was even talk that some of the Chiefs players, including Travis Kelce, had accused him of headhunting. But Wilson isn't having any of it and sent out one message to his haters and another to Patrick Mahomes himself following the game.
And realizing injuries are going to happen in a game featuring world-class athletes, Mahomes was quick to reply to let Wilson know that all had been forgiven.
Patrick Mahomes is already over it and those threatening Mack Wilson, who obviously should have never even started with this nonsense, need to be done with this as well.