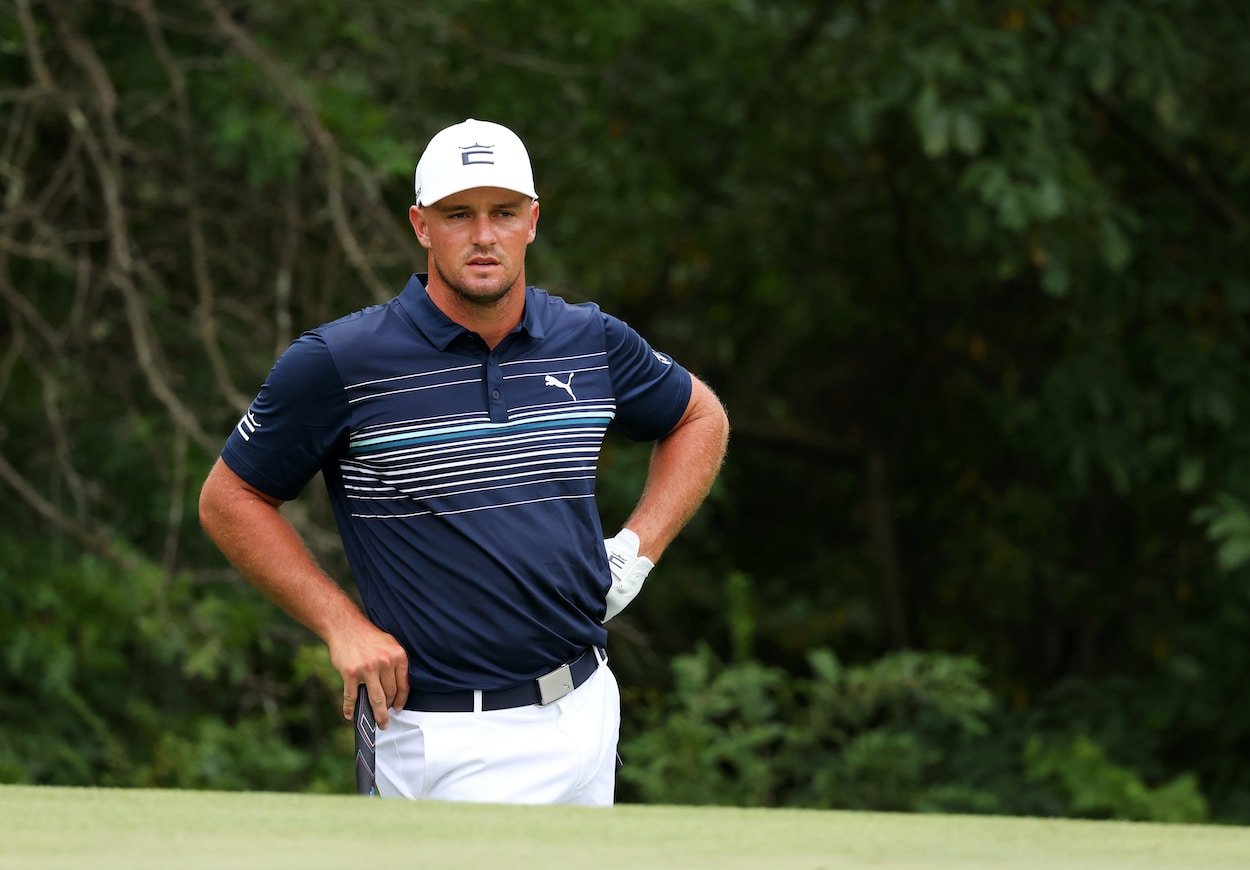 Bryson DeChambeau Gets Lost in the Saudi Sauce by Spouting Bizarre Pizza Shop Analogy to Bash PGA Tour
Bryson DeChambeau tried and failed to compare the PGA Tour and LIV Golf to rival pizza shops.
Bryson DeChambeau has become one of the more eccentric personalities in the world of golf. He's also one of the most polarizing, especially now since he jumped ship from the PGA Tour to join LIV Golf.
In a recent interview with Tucker Carlson, the bomber made a fool of himself by comparing golf's rival league to a new pizza shop in town. It's abundantly clear that DeChambeau has gotten lost in the sauce — that is, if the sauce is endless buckets of Saudi cash.
Bryson DeChambeau uses questionable pizza shop analogy to bash PGA Tour
The LIV Golf defectors bailed on the PGA Tour for one reason and one reason only, and that's money. Only, no one wants to admit to it.
They'd rather spin these false narratives about how poorly the PGA Tour treats its players and how they're changing the game for the better. In reality, they were offered life-changing riches from a problematic source to play golf, and the fact that none of them want to be honest about their intentions shows that they know what they're doing is morally wrong.
DeChambeau, in his latest attempt to spin LIV Golf into a positive addition to the sport, confusingly compared the rival league to a new pizza shop.
"It's so weird because it's like — let's use this as a reference," he told Carlson in an interview for Fox News. "I heard this earlier this week. You have a pizza shop that's been in existence for 50 years. And all the customers go to it and it's a great product. All of a sudden, a new pizza shop opens up, right? And they start paying the customers to come eat at their place, and that pizza is potentially a little bit better of a pizza, right? And then, all of a sudden, that original pizza house goes, if you go over there, we're banning you from ever coming back to our pizza shop. What's wrong with that economic model?"
Hm. Let's try to break down this analogy a bit.
DeChambeau is officially lost in the Saudi sauce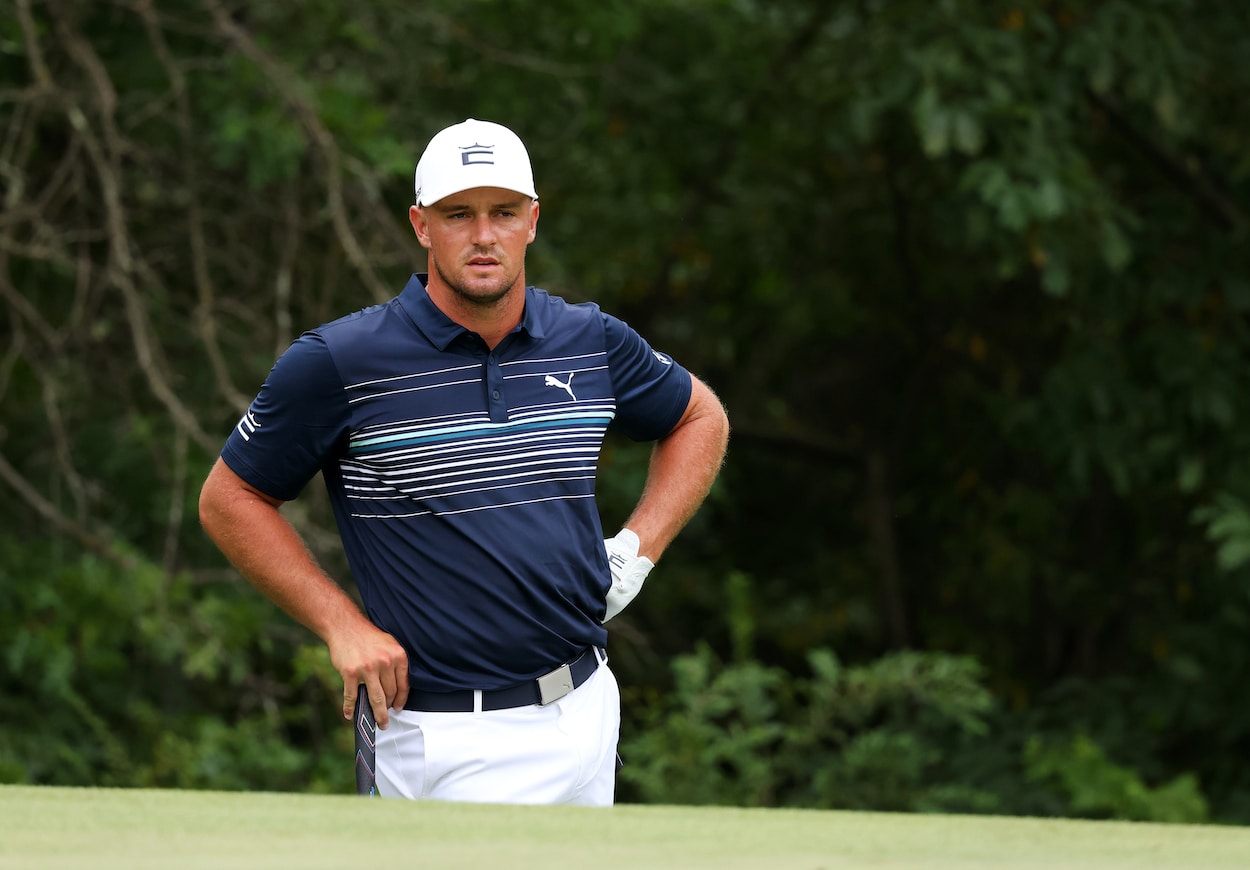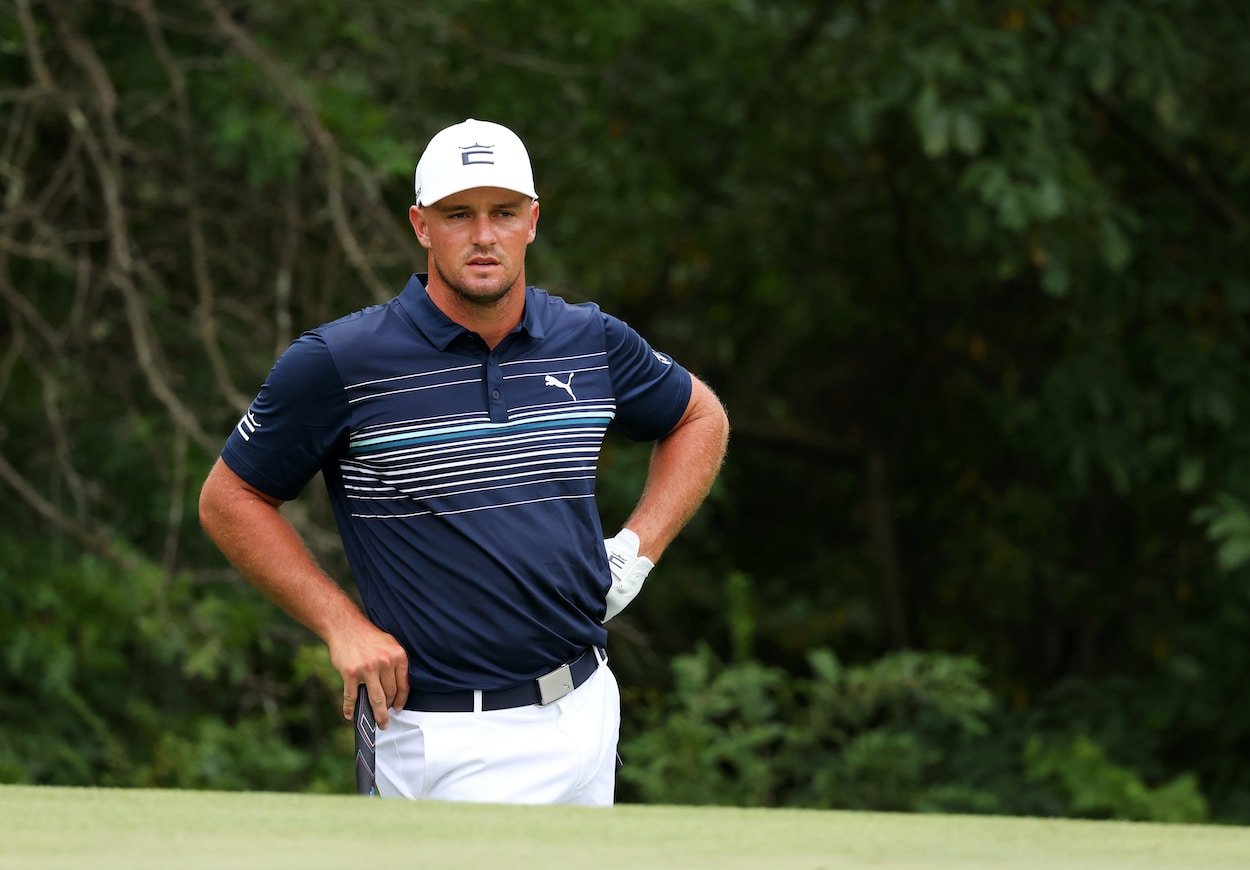 For one, DeChambeau's comparison fails to note that the original pizza shop (in this case, the PGA Tour) was also paying its customers to shop there. DeChambeau earned more than $26 million on the PGA Tour, and he's acting as if he was playing for free the entire time.
Additionally, professional sports don't exist in the free market the way pizza shops do. If Luka Doncic told the Dallas Mavericks he wanted to spend part of the NBA season playing for the Slovenian national team, what would the Mavs say? Aaron Rodgers isn't allowed to play in the NFL and the CFL at the same time, so why should golfers be allowed to play on two tours?
Later in the interview, DeChambeau slipped up and admitted he cares more about money than creating a legacy in professional golf.
"This is our livelihood," he said. "There is a great economic opportunity for golfers to make a lot of money. That's why we grew up playing golf."
That's why you grew up playing golf, Bryson, but the players who want to beat the best and chase the legends of the game have refused to accept the Saudi millions. Stop it with the cute analogies and the attempted spins through the media. You took the money and ran, and now no other pizza shop wants your business.
Like Sportscasting on Facebook. Follow us on Twitter @sportscasting19.