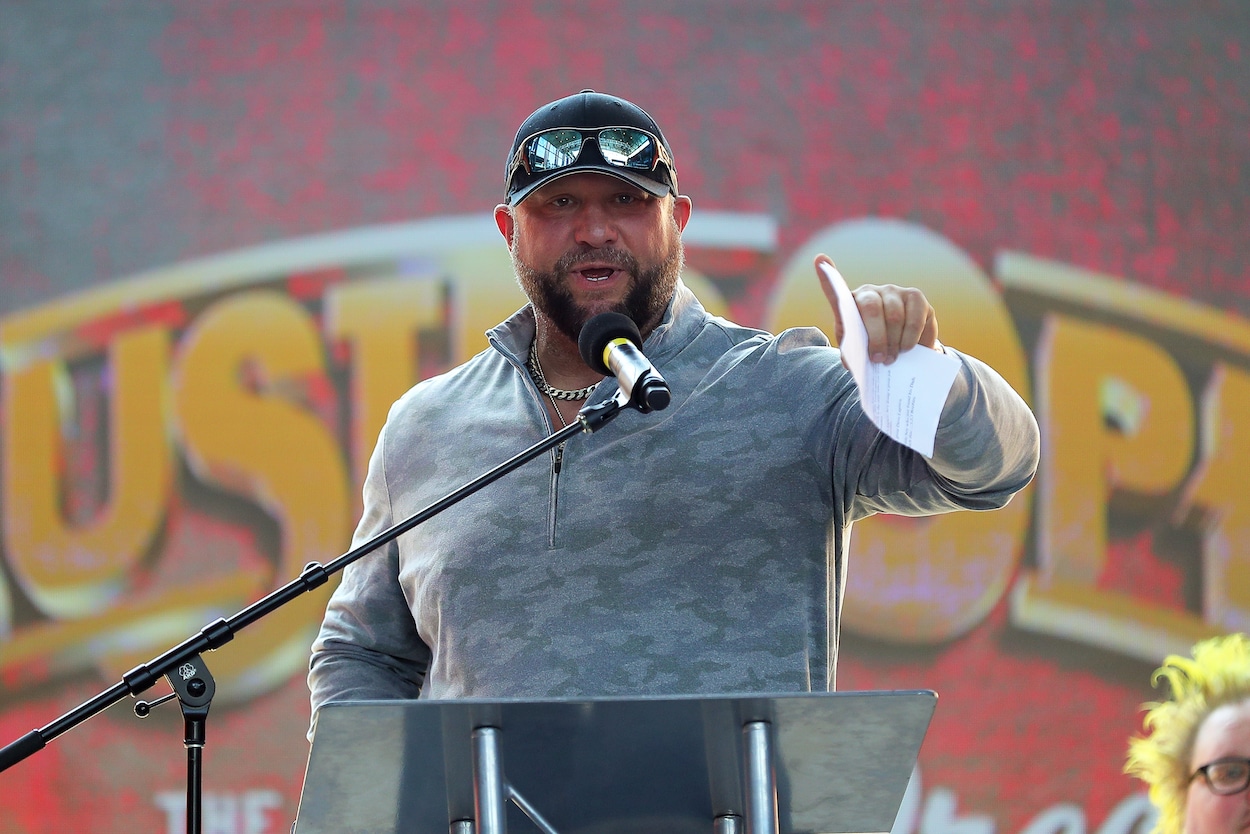 Bubba Ray Dudley Names the 2 WWE Superstars Who 'Manhandled' Him in His Career
WWE Hall of Famer revealed the names of two incredibly strong wrestlers that 'manhandled' him during his pro wrestling career.
Bubba Ray Dudley wrestled in WWF/WWE from 1999 to 2005 and again from 2016 to 17. He also made stops as Bully Ray and Brother Ray in ECW, TNA, ROH, NWA, and on the independent circuit. Dudley is even in the WWE Hall of Fame as one half of the legendary tag team The Dudley Boyz. During this iconic career that spanned four decades, the often-over-300-pound Dudley rarely got thrown around in the ring. However, there were two incredible powerhouses who did manhandle the pro wrestler, and Dudley still remembers it well. 
1. Ron Simmons (aka Faarooq), WWE 1996 to 2004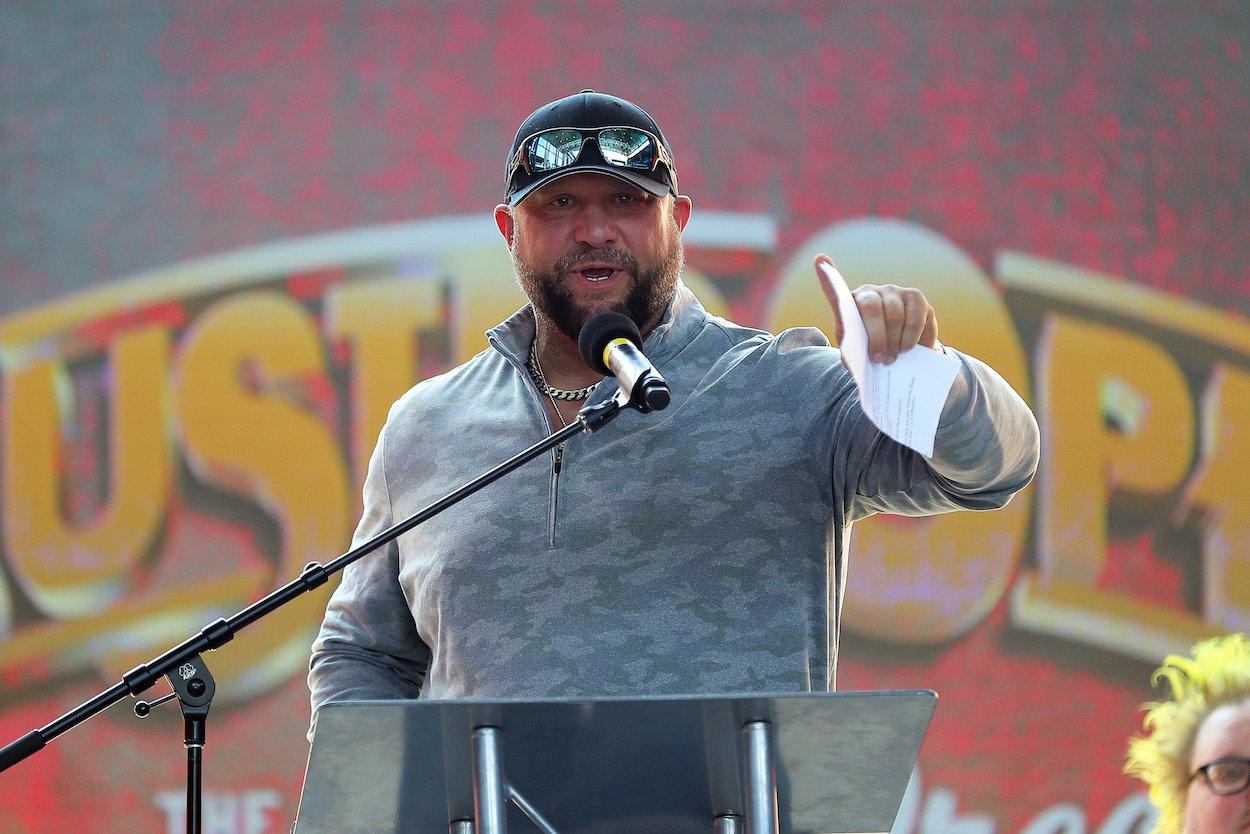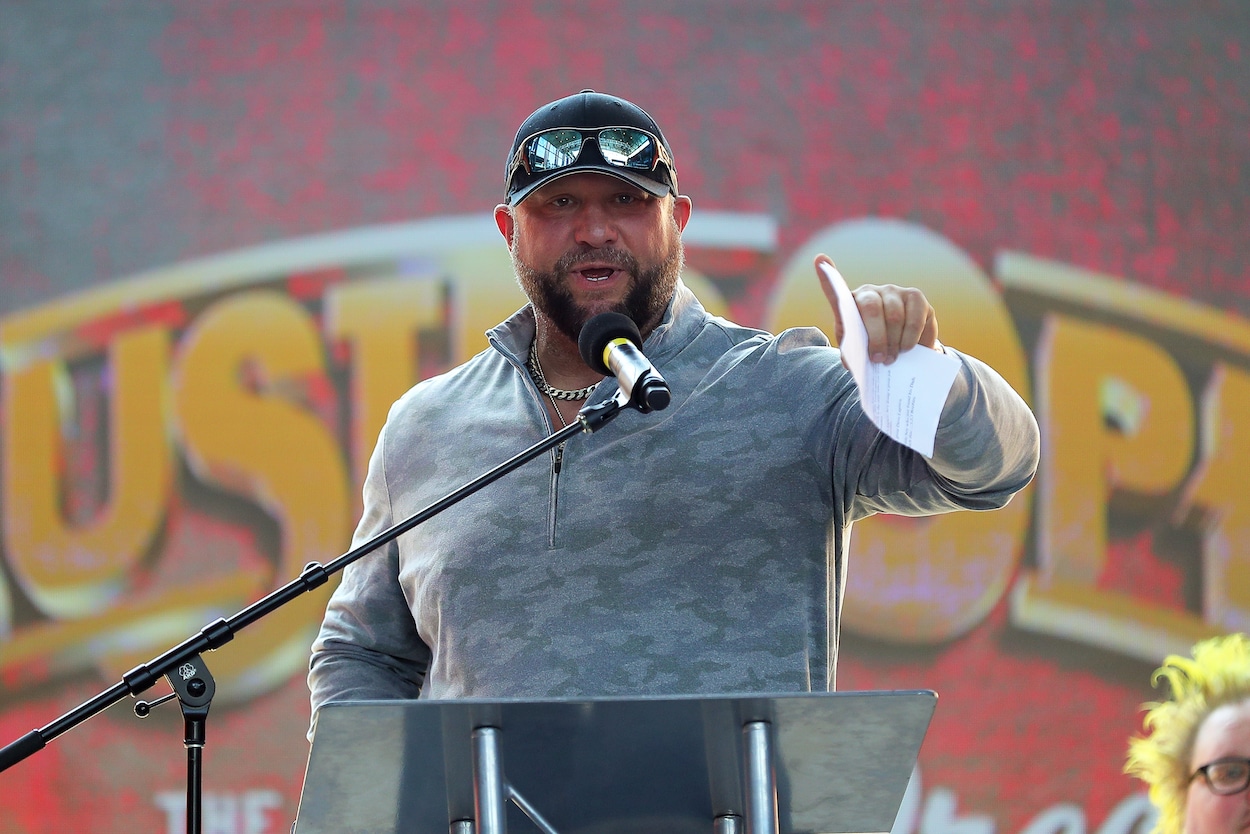 The manhandling that Bubba Ray Dudley remembers the best is from Ron Simmons. Simmons is a College Football Hall of Famer who played defensive tackle at Florida State in the late 1970s. He had brief stints in the NFL and USFL, but by the late 1980s, he switched to pro wrestling. 
Simmons was a champion in WCW before moving to the WWE in 1996. There, he had several gimmicks. Most notably, he was part of the Nation of Domination with the Rock in his early days and then teamed up with Bradshaw to form The Acolytes Protection Agency tag team in the WWE Attitude Era. 
Dudley recalls that he was one of the most athletic wrestlers he ever faced in his career on the Busted Open podcast. He told his cohosts a memorable story about Simmons' legendary strength: 
Ron is going to give me a power slam, and he's going to give me the running power slam off the ropes. And I said, 'Ron, how would you like me get into this? Would you like me to jump?' And he goes, 'No, I'll just take you like this.' And in the back, cold, he just snatches me up and does this. I'm all about 330 [pounds] at the time. He's just holding me in the air. He's like, 'Yeah, I'm just going to hold you like this.' And I'm like, 'Yes, sir.'

Bubba Ray Dudley on Ron Simmons
Former WWE legends Mark Henry and Tommy Dreamer concurred and also shared some incredible stories about Simmons' strength. 
2. Bam Bam Bigelow, WWF 1987 to 1988, 1992 to 1995
Bubba Ray Dudely didn't share any specific stories about Bam Bam Bigelow. However, he did explicitly name him as the only other wrestler ever to manhandle him. At 6-foot-4, 400-plus pounds, with flame tattoos on the back of his head, Bigelow was one of the most intimidating presences ever to step into a pro wrestling ring. 
Bigelow was only in WWE (then the WWF) for about five years (in two stints), but he made his mark, especially on Dudley, apparently. 
It's no surprise he manhandled the tag-team legend. On WWE.com, writer Ryan Murphy remembers Bigelow as "the most natural, agile and physically remarkable big man of the past quarter century."
The man named Bam Bam took his incredible strength and stunned wrestling audiences worldwide. Bigelow worked for WCW, ECW, New Japan Pro Wrestling, and several other promotions throughout his career. 
Sadly, Bigelow died at the age of 45 in 2007 of a drug overdose. 
Like Sportscasting on Facebook and subscribe to our YouTube channel.