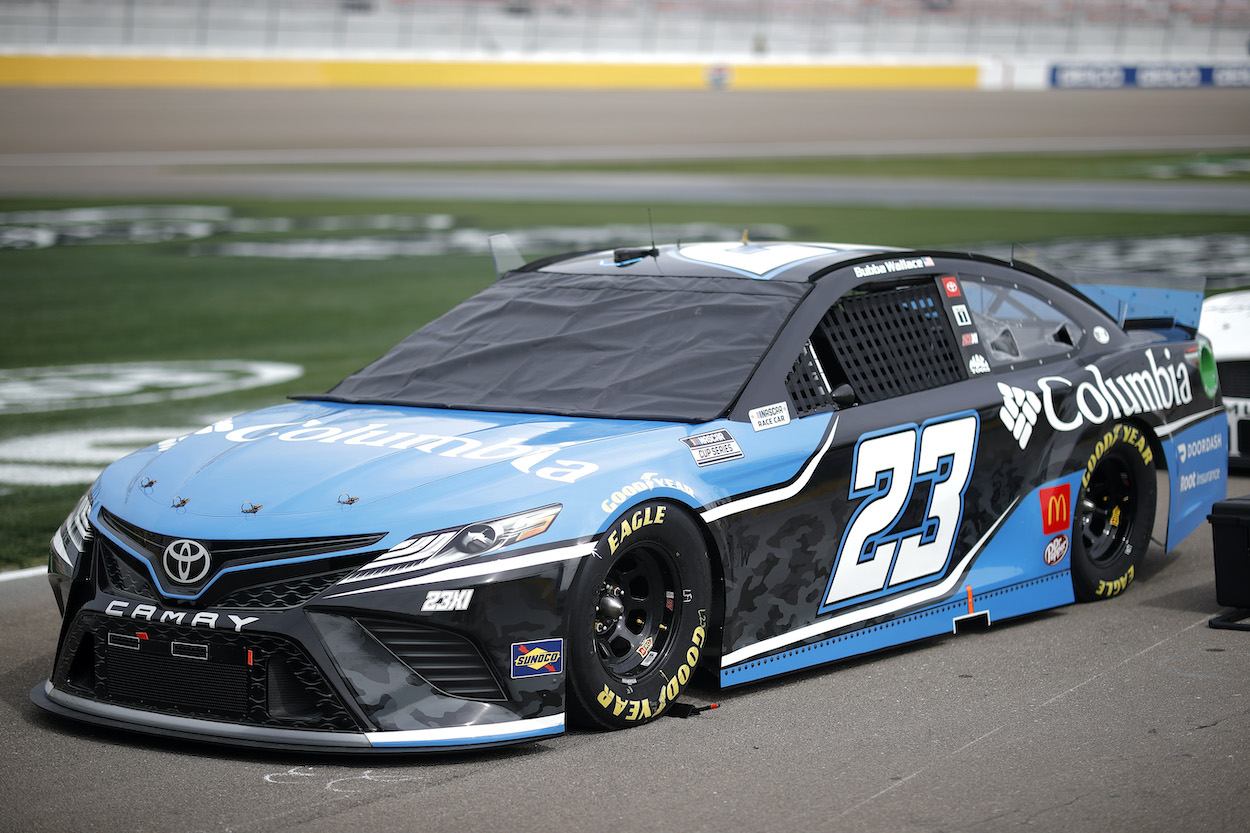 Bubba Wallace Taking Sponsorship Game Next Level With Plans to Spread His Brand Far Beyond the Race Track
Bubba Wallace heads into 2022 with confidence and excitement, especially with one of his primary sponsors, which is taking their relationship to the next level.
In 2021 with 23XI Racing, Bubba Wallace endured some struggles, as is to be expected with any first-year organization, but also managed to win his first-ever NASCAR Cup Series race at Talladega. Off the track, the team excelled in the sponsorship department, partnering with some of the biggest names in their respective industries, including McDonald's, Columbia Sportswear, and DoorDash.
This week, on the eve of the 2022 season, Wallace announced that he's taking his partnership with the apparel company to another level and launching his own clothing collection.  
Bubba Wallace has a successful first year with sponsors
The history books will show that Bubba Wallace recorded his first Cup win in 2021, an impressive feat for any first-year team. That was undoubtedly the highlight on the track for the driver. 
But there was something else notable for the No. 23 team last season, and it came in the number and names of his primary sponsors. These weren't your local service companies or some cryptocurrency that no one has ever heard about. Instead, they were some of the biggest names in their respective industries, including McDonald's, Columbia Sportswear, DoorDash, and Dr. Pepper.
As the lone Black driver in the Cup Series, Wallace has become the face of a new NASCAR with its more inclusive approach, intent on bringing in a completely new audience. The sponsors recognize this and are getting in line to work with the team. 
Bubba Wallace launching own clothing collection
This week and just days before the Clash at the Coliseum in LA, Wallace announced that he's joined forces with Columbia Sportswear and designed a line of clothing influenced by his life off the track, which includes spending time in the outdoors and photography.
The 23XI Racing driver collaborated with the clothing company's design team to create the Bubba Wallace Collection. 
"For me, being a trendsetter while also breaking down barriers and making our sport more inclusive has always been a goal," Wallace said in a statement. "The Bubba Wallace Collection, in conjunction with Columbia Sportswear, achieves those same goals from an apparel standpoint. The line is different; it's bold, it stands out, all while making sure you're comfortable in your elements. When you're comfortable, whether it be within your own skin or your clothing, nothing is out of reach. I'm grateful for Columbia Sportswear and the ability to collaborate with them on this line, and I look forward to growing with them on and off of the track."
What to expect in 2022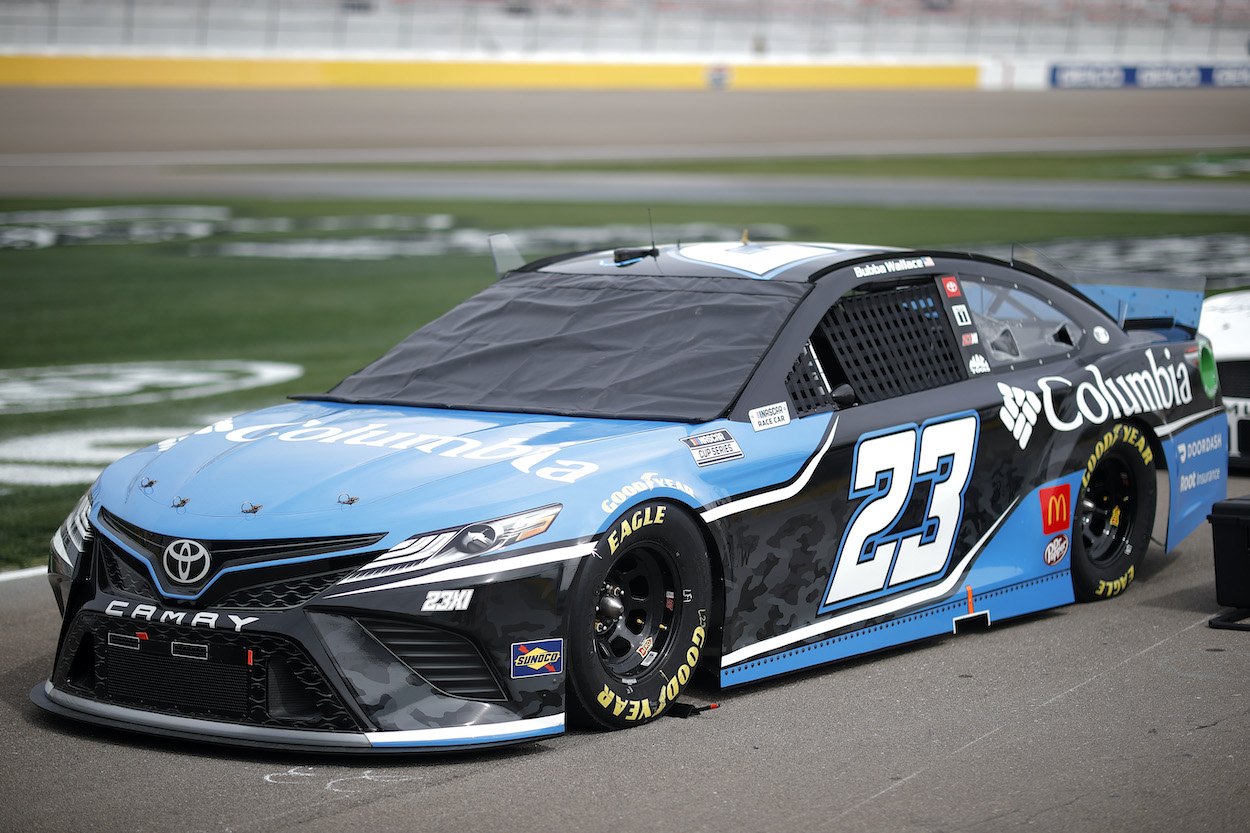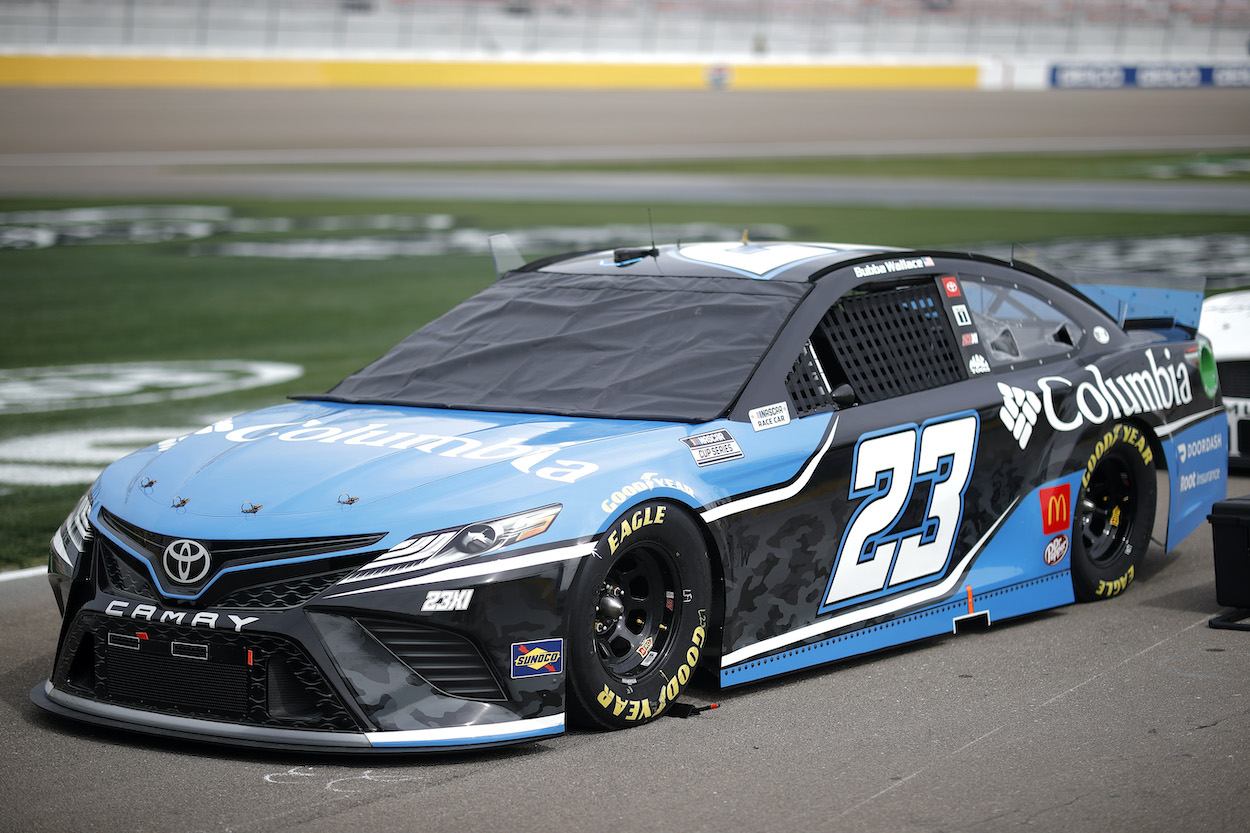 In 2022, fans can expect to see most of those same sponsors adorning the No. 23 car and Wallace's firesuit. His loyal followers also hope to witness an improved performance on the track.
Most pundits expect Wallace will improve for a couple of reasons, including the addition of 2004 Cup Series champion Kurt Busch as a teammate, and the fact that it is the team's second year in operation. With a full year under its belt, the team has had time to identify and work out the kinks to make the car better both before and during the race.
It wouldn't be at all surprising to see Wallace again in Victory Lane, proudly repping whatever the sponsor is that race. Regardless of whether he wins or not this season, you can be sure he'll be spotted around the track wearing his new line of clothing. 
Like Sportscasting on Facebook. Follow us on Twitter @sportscasting19.