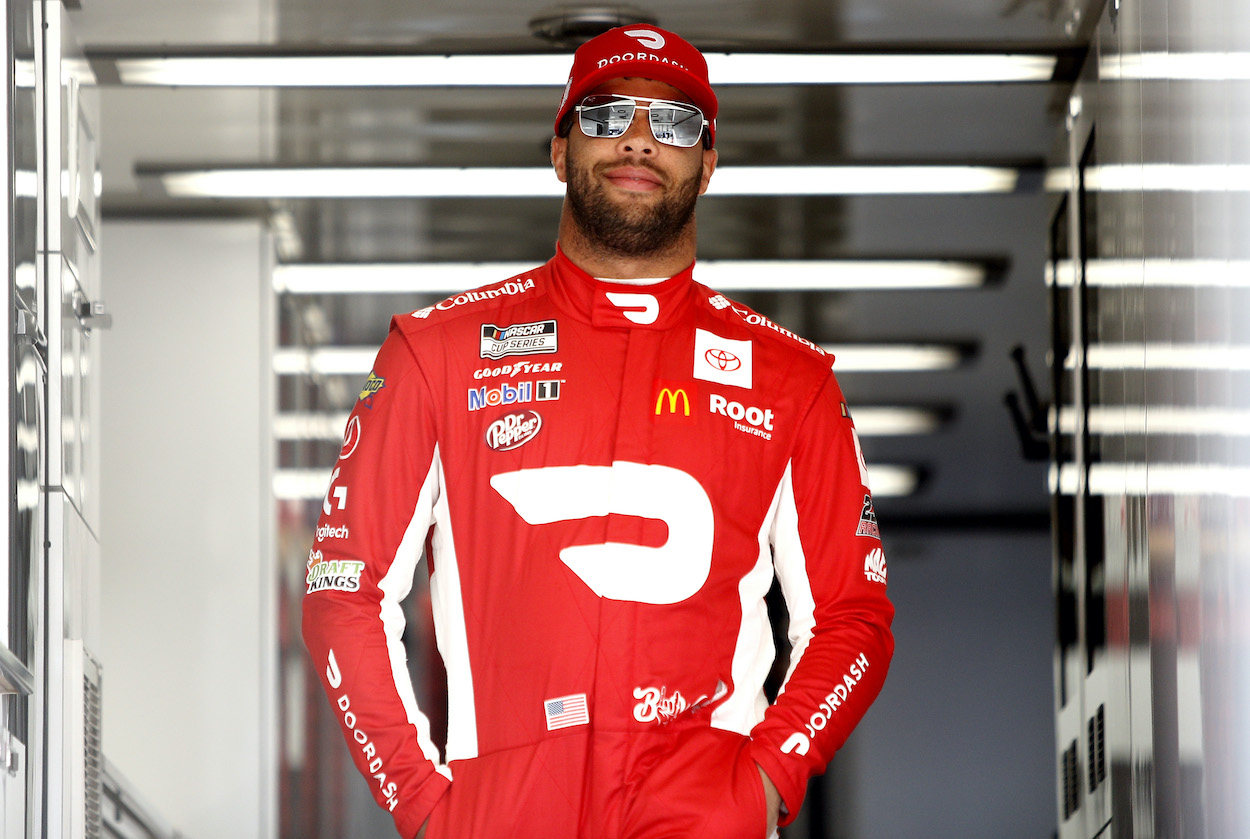 Bubba Wallace Confronts Controversy in Raw, Behind-the-Scenes Netflix Documentary Series: 'What You See Is What You Get'
Bubba Wallace's much-anticipated Netflix documentary series features a raw, behind-the-scenes look at the driver, including his willingness to confront controversy.
This year, Bubba Wallace heads into his fifth full-time NASCAR Cup Series season and second with 23XI Racing. Last year, he broke through with his first career Cup win at Talladega. That moment, along with the emotion that came with it, is all part of a new Netflix documentary series, Race: Bubba Wallace, which debuts days after the Daytona 500 and will provide NASCAR fans with a raw, behind-the-scenes look at the driver who recognizes that he's more than a race car driver.
Bubba Wallace confronts controversy in new Netflix documentary series
Bubba Wallace will share the spotlight with his fellow NASCAR drivers for the start of the 2022 Cup Series season at the Daytona 500 on Feb. 20. Two days later, he will have the stage all to himself in a new six-episode documentary series on Netflix, Race: Bubba Wallace, which follows the 28-year-old driver in his first season with 23XI Racing. Each episode is 45 minutes.
The docuseries, which was announced last April, will cover a variety of topics on and off the track, including his first Cup Series win at Talladega and how he's been at the center of controversy for the better part of two years as the lone Black driver in NASCAR's top series.
"This is unlike any project I've ever participated in; it's a raw, emotional and completely transparent account of the events that took place throughout the 2020 and 2021 NASCAR seasons," Wallace said in a statement. "With me, what you see is what you get. You'll witness the peaks and valleys of the sport and see how one's actions off of the race track are just as important as the ones on it.
"One of the most compelling pieces of the series is the additional insight the viewers will gain by hearing from my peers, family and some of my partners that played a role in this monumental journey. Join me as we break down barriers, confront controversy, and welcome a new fan base to the sport of NASCAR."
Bubba Wallace featured in documentary on ESPN last year
The Netflix docuseries is the second project in three months released on Wallace. In December, ESPN aired an E60 documentary, Fistful of Steel: The Rise of Bubba Wallace, which detailed his early years racing and focused heavily on his family life. 
It included numerous emotional moments, including the time his parents got into an argument, and both ended up on the floor. Wallace talked about that painful moment and how he drove to his father's place and got into a fistfight. 
Not surprisingly, that incident strained the relationship with his father and led to what Wallace described as a "low moment" in his life. 
"I have a text. I have it screenshotted to this day of the text I sent my dad about signing the 43," Wallace said of his signing with Richard Petty Motorsports in 2017. "It was like, 'Hey Pops, one, first off, love you. Two, hope you're proud of me for signing my first Cup deal. What we've all been kind of looking forward to.' And the text back was the lowest of anything. Exact opposite of what you thought. And so, I still have that text to this day. I'm not going to throw him under the bus. But it was pretty bad. To say he wasn't excited was an understatement."
Create new content in 2022 for future documentary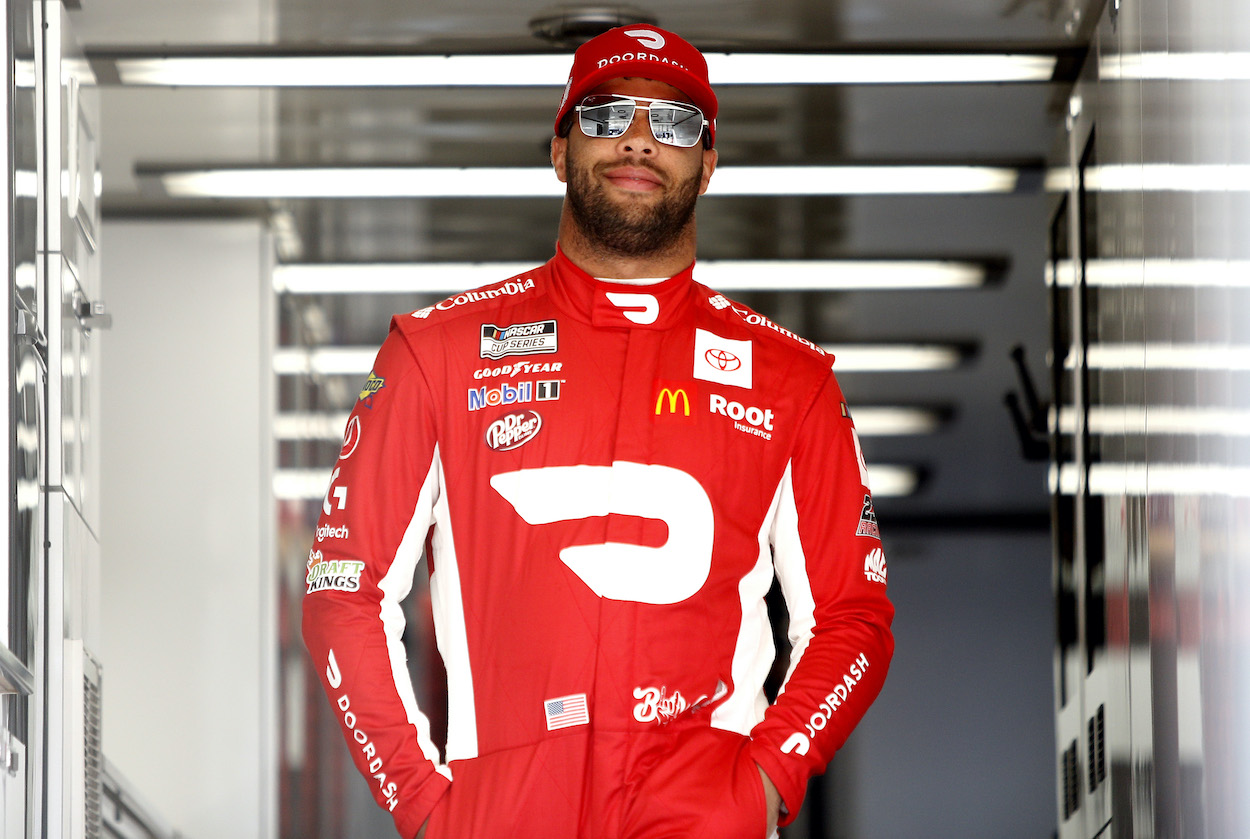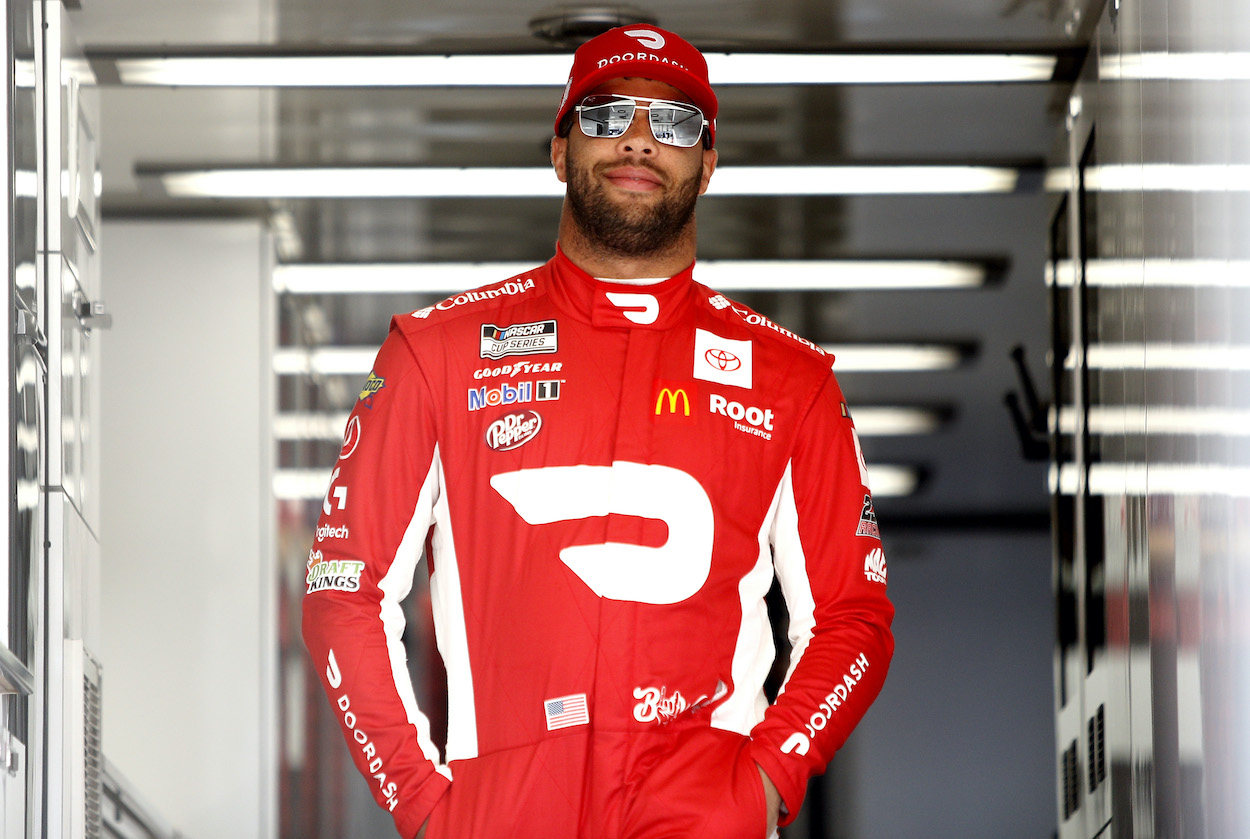 There's no denying at just 28 years old, Wallace has already had an interesting career, which has included more than its share of controversy. Fans should expect more of the same in the future. 
That's because Wallace recognizes his role is much more than a race car driver. His Twitter account proves that with a pinned tweet from 2017 that reads: "There is only 1 driver from an African American background at the top level of our sport..I am the 1. You're not gonna stop hearing about 'the black driver' for years. Embrace it, accept it and enjoy the journey.."
A journey that is still relatively early and should include the driver writing some interesting chapters in the future. 
Like Sportscasting on Facebook. Follow us on Twitter @sportscasting19.