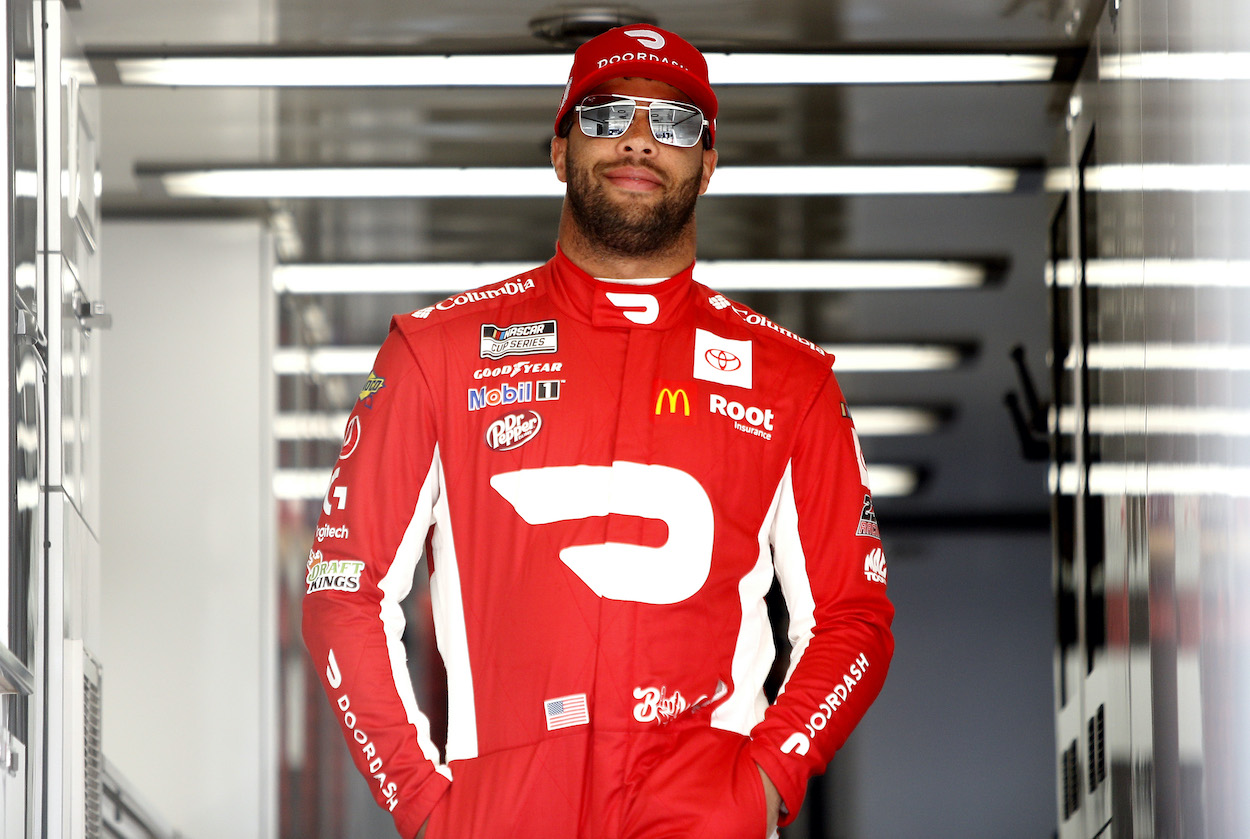 Bubba Wallace Starring in Nationwide Campaign of Top Athletes-Celebrities Who Dreamed Big on Twitter Years Ago and Living It Out in Real Life Today
Bubba Wallace is part of a national billboard campaign by Twitter to highlight successful athletes-celebrities who dreamed big, tweeted about it, and realized their dreams.
Bubba Wallace is looking forward to the 2022 NASCAR Cup Series season and the opening race at Daytona, hoping to build off last season's performance, which included his first Cup win at Talladega. It's a long way from where he was eight years ago when he tweeted how he could only dream of getting a chance to race a couple of times in the Xfinity Series (Nationwide Series at the time) that season.  
Wallace's story is part of a new national campaign rolled out by Twitter with billboards across the nation, featuring big-name athletes and celebrities, including Kansas City Chiefs quarterback Patrick Mahomes and singer Demi Lovato, who dreamed big things years ago, tweeted about it, and have now realized their dreams.    
Bubba Wallace part of Twitter national billboard campaign
Bubba Wallace, Mahomes, Tampa Bay Bucs running back Leonard Fournette, and WNBA players Diamond DeShields and Michaela Onyenwere are individually featured on billboards around the nation in a new Twitter marketing campaign titled, "Tweet it into existence." 
The five athletes are part of a larger campaign that also features believe it-achieve it success stories from the world of entertainment, including Lovato, rapper Megan Thee Stallion, singer Niall Horan, Academy Award-winning director Matthew A. Cherry, writer/actor Issa Rae, and actor Simu Liu. 
Wallace's billboard, which is located in LA, features a tweet from him on Apr. 4, 2014, that read: "I dream of racing in the nationwide series a few times this year."
The tweet is overlaid on a background that shows the 28-year-old driver getting doused with celebratory champagne following his win at Talladega.  
Steadily improved in his NASCAR career
Wallace's tweet is an intriguing snapshot of his career and where he was just a few years ago. He fulfilled that dream at the time, racing at Talladega and Daytona in 2014, finishing 31st and 7th, respectively.
The following year, after two full seasons in the Truck Series that included five victories, he jumped up to full-time racing with the Xfinity Series and did so successfully, including 14 top-10 finishes and finishing seventh in the season standings. He raced one more full Xfinity season and part of 2016.
In 2017, he made his debut with the Cup Series. Since his arrival in NASCAR's top series, he's steadily improved each year. In his three seasons with Richard Petty Motorsports, he finished 28th in both 2018 and 2019 and 22nd during his final season in 2020.
Last season, his first with 23XI Racing, Wallace broke through with his win at the rain-shortened race at Talladega. He ended 21st in the final standings. 
Expectations high for Bubba Wallace in 2022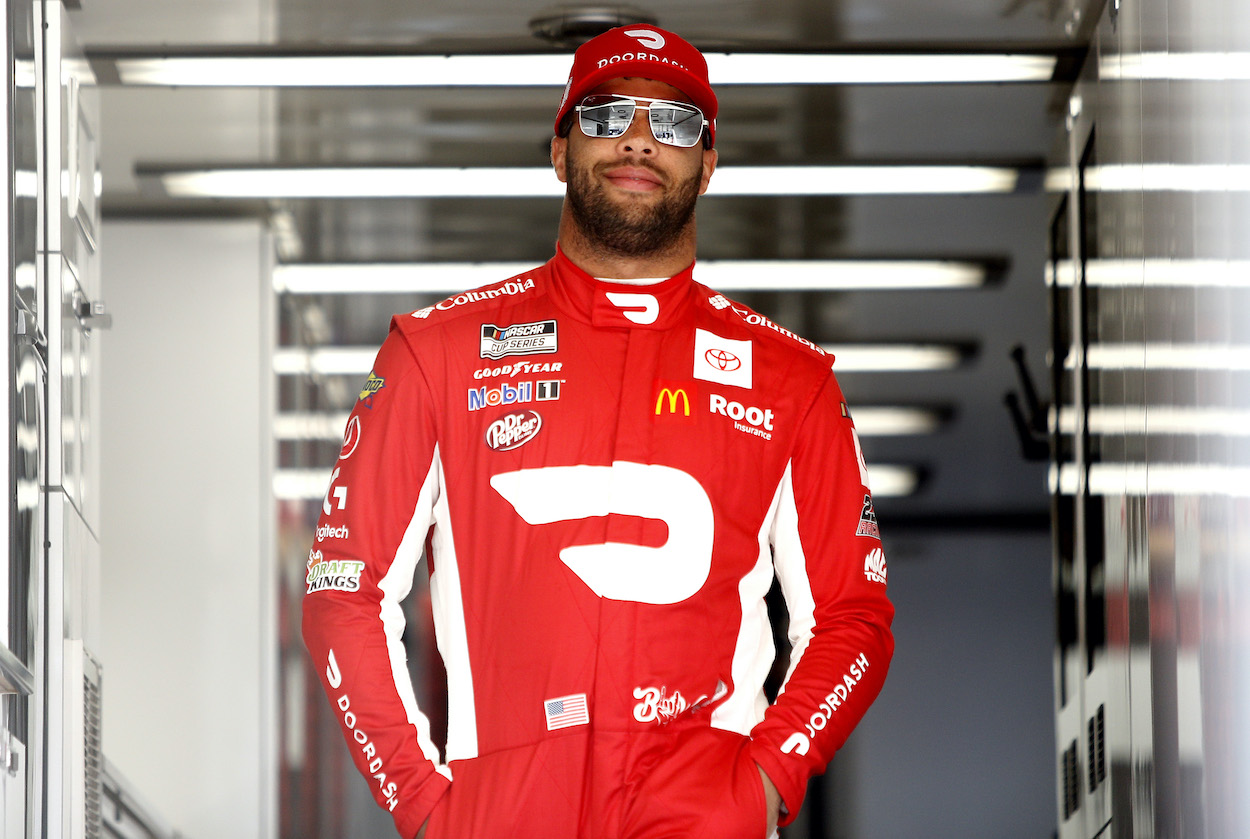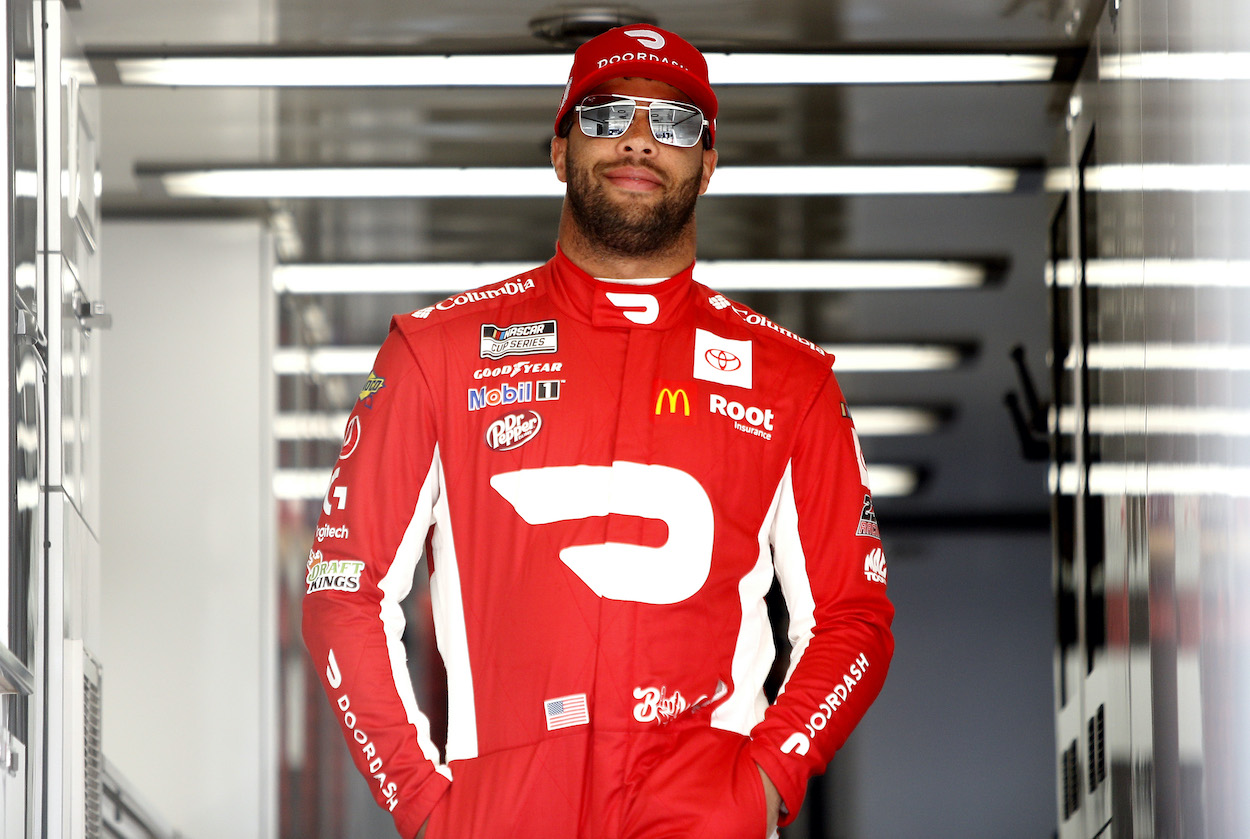 Expectations are high in the 23XI Racing camp for Wallace and new teammate Kurt Busch in the 2022 season. Those lofty expectations come naturally when your team co-owner is Michael Jordan. 
Realistically, Wallace should continue his trend of improving each year in the Cup Series with Busch serving as a mentor, plus it's his second year with the 23XI organization, and the team undoubtedly learned a lot in its inaugural season. 
While the Next Gen car is forcing all teams to start from scratch, Wallace and his crew, including crew chief Bootie Barker, who came aboard late in the season and oversaw his win at Talladega, should be able to put themselves in position to win another race or two in 2022. 
And, who knows, 10 years down the road, Wallace and his fans might be able to look back at a tweet and see how big his dreams were and how they came true once again. 
Like Sportscasting on Facebook. Follow us on Twitter @sportscasting19.