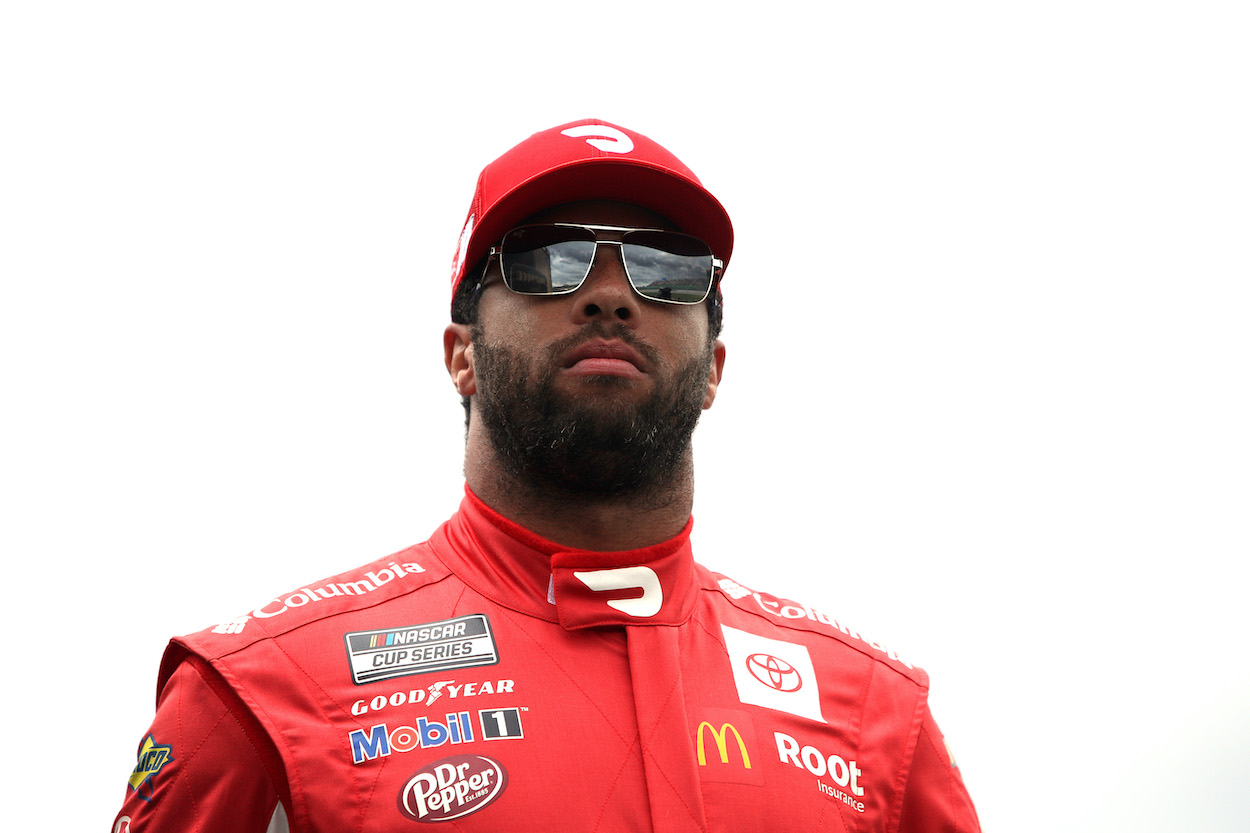 Emotional Bubba Wallace Breaks Down in ESPN E60 Documentary Talking About How Exciting Time in Career Turned into a Low Moment in His Life
An emotional Bubba Wallace breaks down during ESPN E60 documentary when talking about how an exciting time in his career turned out to be one of the lowest moments in his life.
Bubba Wallace is an emotional guy. He cried last year at Talladega when drivers and the rest of the garage stood in solidarity with him and walked his car down pit road. He cried tears of joy a year later at the same track when he won his first Cup Series race. 
During the ESPN E60 documentary, Fistful of Steel: The Rise of Bubba Wallace, the 28-year-old driver broke down and cried about something that had nothing to do with racing and everything to do with racing. He described the moment as one of the lowest in his life. 
Bubba Wallace breaks down after describing fistfight with his dad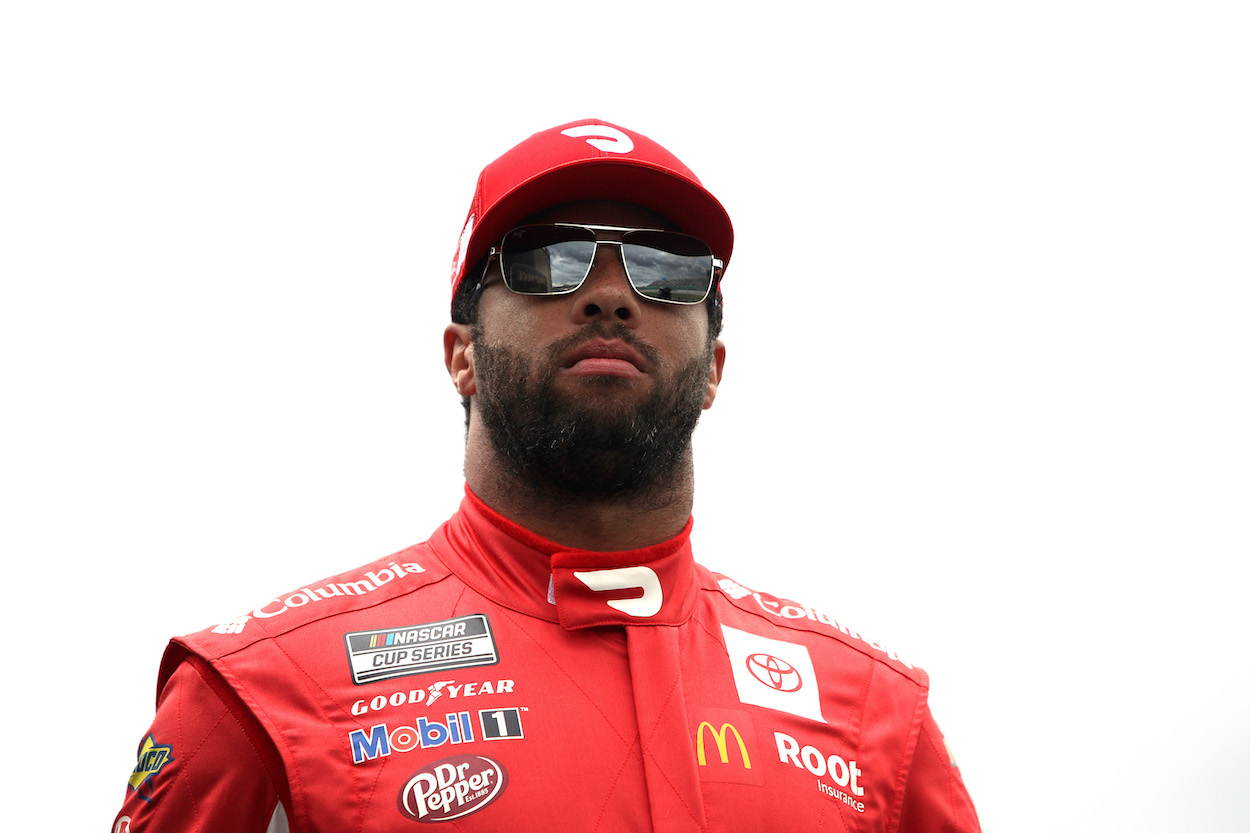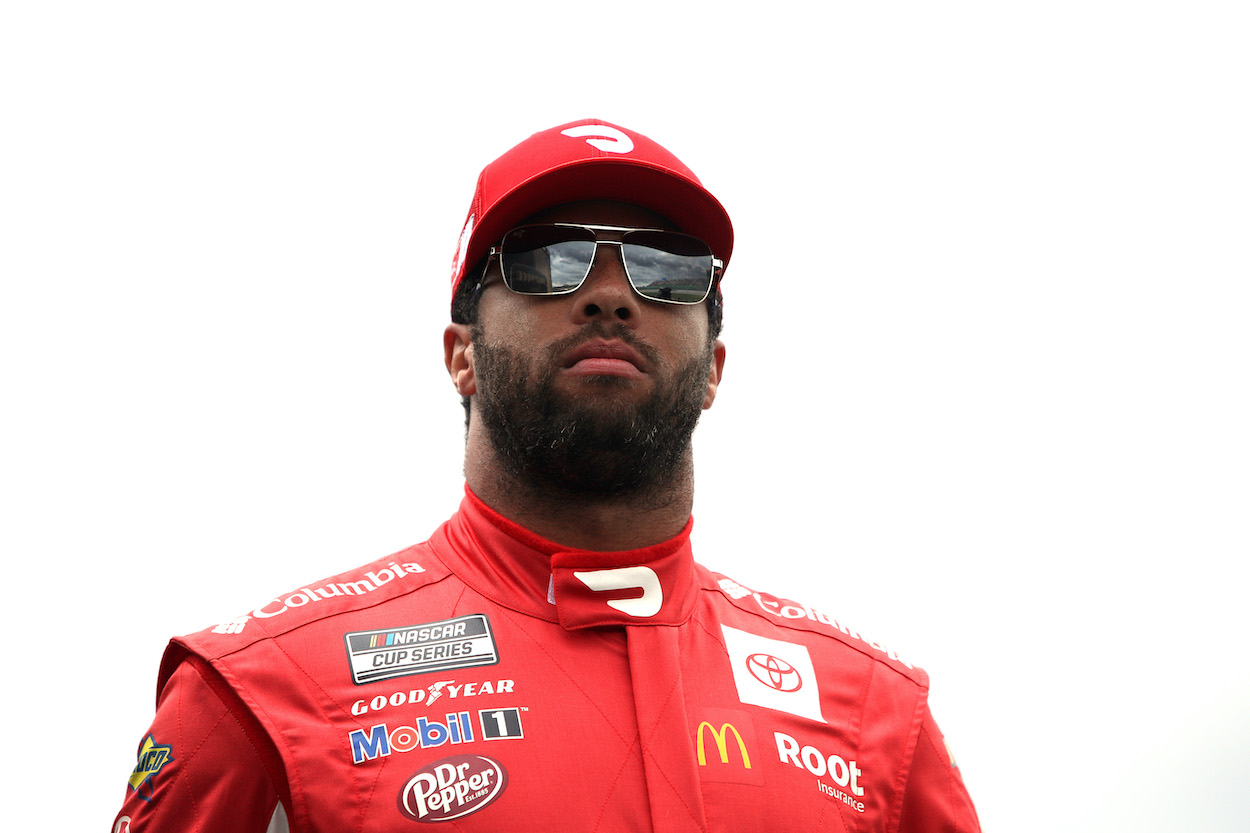 Like many father-son relationships, Bubba Wallace and his dad were best friends. His father, Darrell Sr., bought him his first go-kart and supported him each step of the way as the young driver made his way up through the ranks. He watched him win his first NASCAR Truck Series race in 2013 and three more times a year later. 
Then, in 2016, it all came to a screeching halt when Wallace's mom, Desiree, told her son that she and his father had been in an argument where both ended up on the floor. The young man didn't hesitate and drove to his father's place where they proceeded to get into a fistfight. 
When it was over, Wallace returned home heartbroken. 
"Come back to my house crying, in the shower sitting on the shower floor crying, because that day I had lost my best friend, my dad," Wallace said, as he broke down into tears and began rubbing his eyes with his fingers. 
Tense and awkward moments during documentary
Moments after it was revealed that the acrimonious relationship between Wallace's parents ended in divorce after more than 20 years of marriage, the camera showed his father. Off-camera, the reporter asked him a question. 
"Darrell, what caused the strain in your relationship with Bubba following the divorce? 
"Personal," he said, then paused. "Next question." 
Wallace's mom Desiree said she and her son had some tough conversations with each other but she understood he was in pain because his parents were getting divorced. His fiancee Amanda Walker provided a 30,000-foot view of the situation.  
"I think Darrell (Bubba) was being put kind of in the middle of everything that they had going on and that was stressful because he wasn't looking at it like I'm picking sides or I'm with one of you or not with one of you," she said. "He needs love and support from both of his parents and he just wasn't getting it then."
Wallace admitted that today the relationship between his mom and dad remains contentious. 
"It's still dramatic to this day, unfortunately," he candidly admitted. "They are not civil with each other at all, and so that puts me in an awkward spot. I don't know how in-depth they got into it, but I'm pretty sure there will be a fight over this f****** interview because of somebody said this somebody said that. That's just how dramatic it is."
Wallace's fallout with father leads to low moment 
After years of having his father by his side, Wallace had to quickly learn how to navigate the world of racing on his own. And he had to do it while entering one of the biggest chapters of his life. 
In October 2017, the 24-year-old driver sat beside Richard Petty and announced that he would race full-time for Richard Petty Motorsports in the Cup Series, becoming the first Black driver at NASCAR's highest level since Wendell Scott. Understandably excited, he shared the news with his dad via text. The response was not what he expected.
"I have a text. I have it screenshotted to this day of the text I sent my dad about signing the 43," Wallace said. "It was like, 'Hey Pops, one, first off, love you. Two, hope you're proud of me for signing my first Cup deal. What we've all been kind of looking forward to.' And the text back was the lowest of anything. Exact opposite of what you thought. And so, I still have that text to this day. I'm not going to throw him under the bus. But it was pretty bad. To say he wasn't excited was an understatement."
Unfortunately, his father wasn't there when he finished second at the 2018 season-opening race at Daytona. After the race, an emotional Wallace thanked his mom, sister, and uncle for being there and supporting him. 
Wallace and his father have started to mend the relationship. His dad has attended some races. But he wasn't there for the big one, and that still bothers Wallace. And the tears shed in the documentary show you just how much. 
Like Sportscasting on Facebook. Follow us on Twitter @sportscasting19.