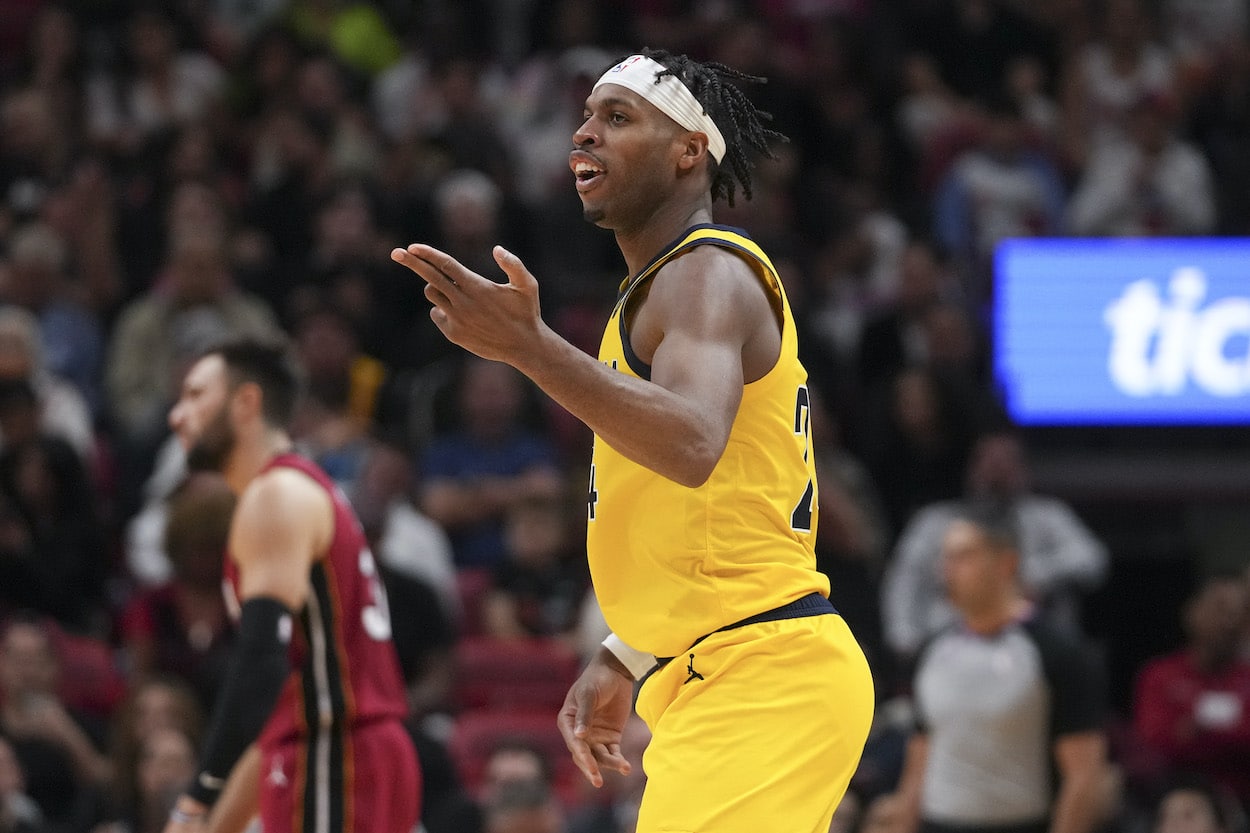 Buddy Hield Just Set an NBA Record That May Never Be Broken
Buddy Hield now holds the record for the fastest made three-pointer in NBA history.
Buddy Hield has never been considered one of the best guards in the NBA. The Indiana Pacers sharp-shooter has never been named an All-Star, he isn't on pace to join the Hall of Fame, and he hasn't done enough throughout his career to set any notable NBA records.
But in a game against the Cleveland Cavaliers on Thursday night, Hield needed just three seconds to set an impressive NBA record that may never be broken.
Buddy Hield just set an unbreakable NBA record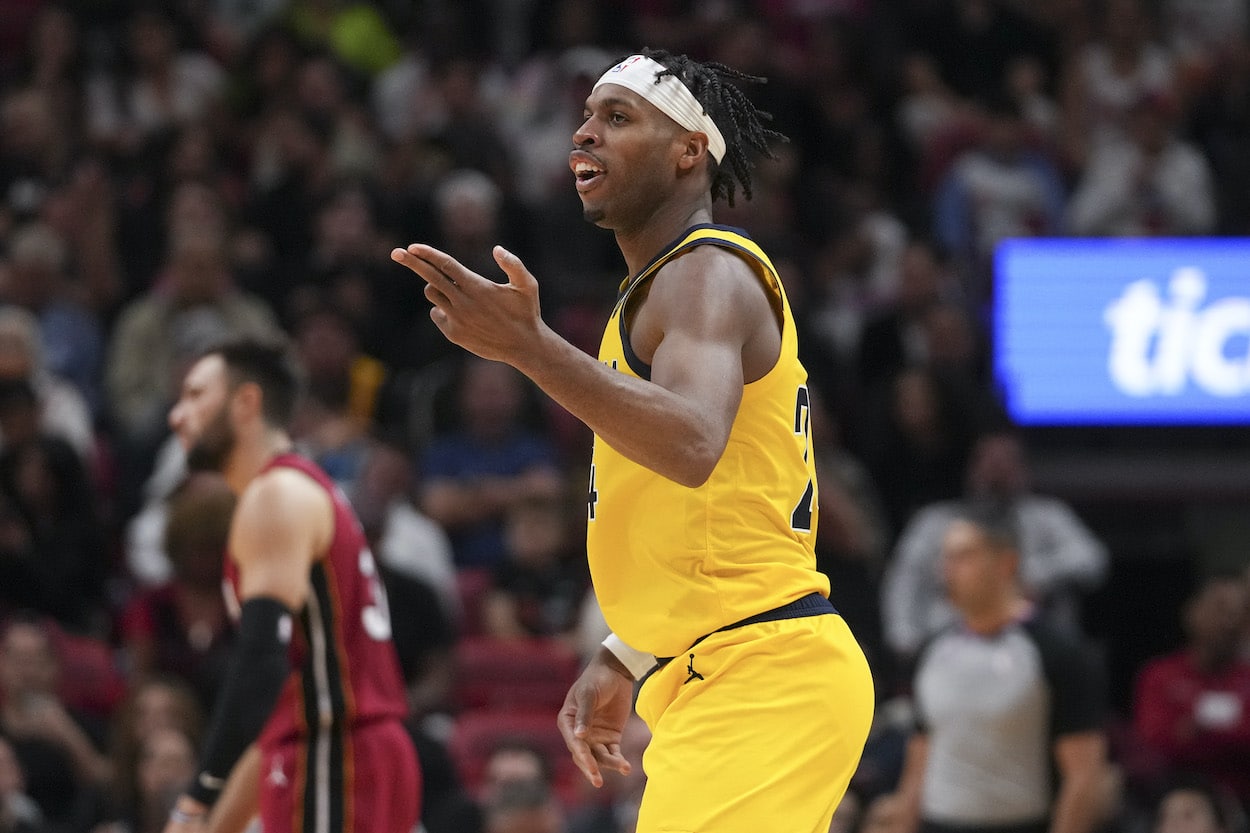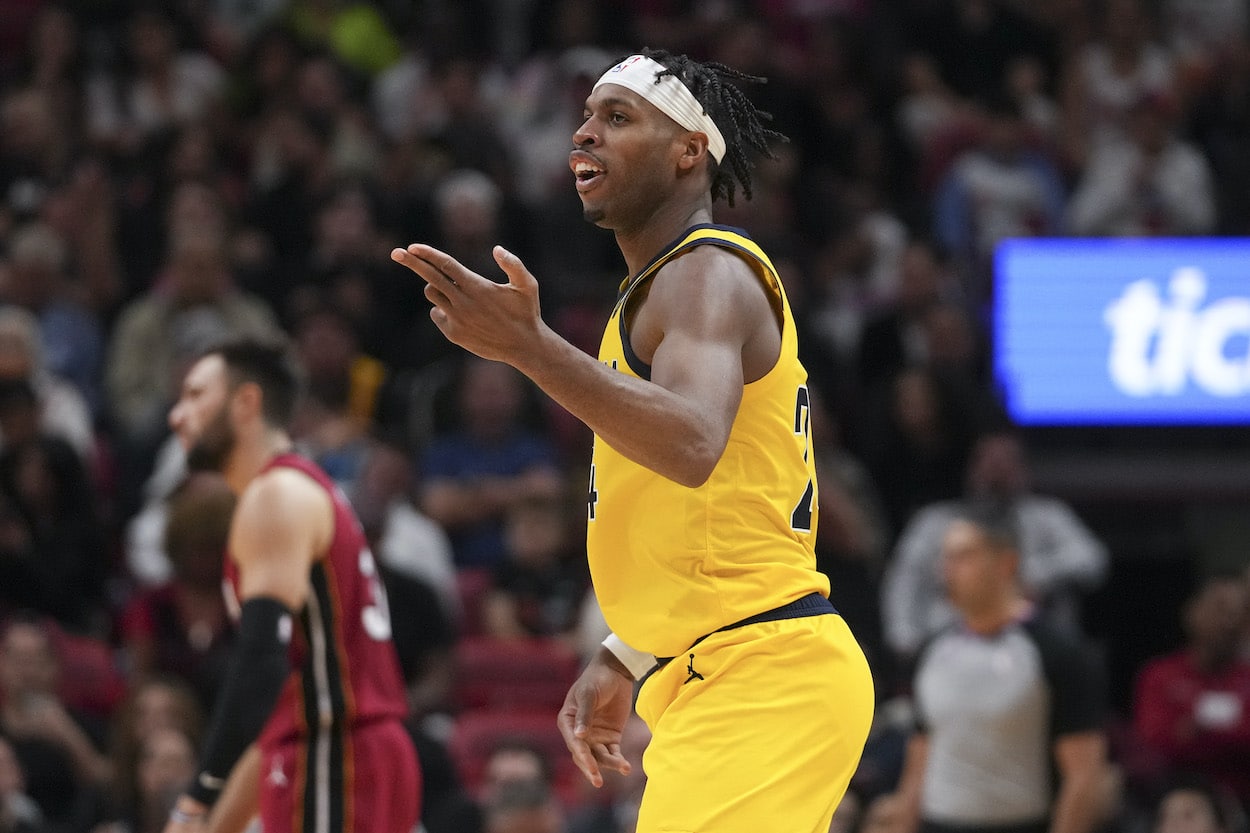 Hield has always been an above-average three-point shooter in the NBA. Now in his seventh year in the league, the Oklahoma product has drained more than 1,500 threes in 504 games while making 40% of his attempts.
But he hadn't been shooting as much as some would've liked recently. Before Tuesday's game against the Atlanta Hawks, Tyrese Haliburton's dad, John, approached Hield before the game and jokingly told him to stop dribbling so much and shoot the rock.
Hield took that advice to heart, so he went out and drained six of his seven three-point attempts in the game. Two nights later, he took John's advice even more literally.
With the Cavaliers in town, Hield got the ball directly off the tip, quickly turned his body to face the basket, and fired a three without even taking a dribble. Splash.
Hield made the jumper just three seconds into the game, which set the record for the fastest made three-pointer in the play-by-play era (since 1996-97), per a tweet from ESPN Stats and Info. Reggie Miller previously held the record with a made three just four seconds into a game against the Golden State Warriors back in 2000.
So, how exactly will anyone ever break Hield's record? It's impossible to fire a three quicker than Hield did Thursday night, so the Pacers guard will likely hold this record for as long as the NBA sticks around.