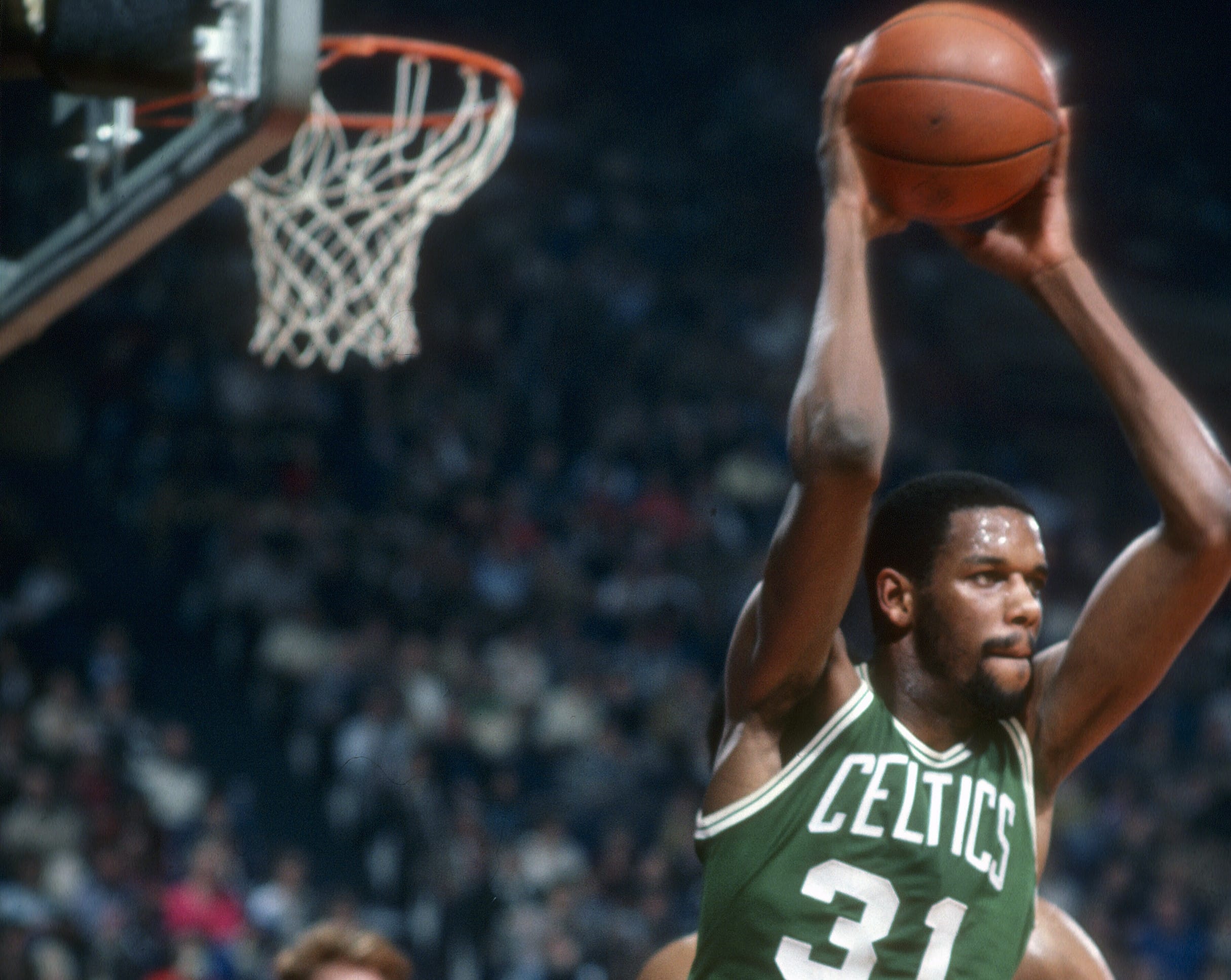 Cedric Maxwell Envisions 'Something Big About to Happen' With the Boston Celtics
The Boston Celtics already made one significant move, but Cedric Maxwell believes another one is coming.
The Boston Celtics have made some noise this offseason regarding their roster, but did they get better? The team traded a pair of key pieces in Marcus Smart and Grant Williams, losing some serious tenacity and toughness. Former Celtics star and current radio analyst Cedric Maxwell believes there's a big move on the horizon. 
The Boston Celtics will have a new look in 2023-24
Coming off a season that saw them drop a Game 7 to the Miami Heat at home in embarrassing fashion in the conference finals, the Boston Celtics went to work in the offseason. Boston surprisingly traded the heart and soul of its team in veteran point guard Marcus Smart to the Memphis Grizzlies in a three-team trade. In return, the Celtics received much-needed size in 7-foot-3 power forward/center Kristaps Porzingis and also collected a pair of first-round picks. 
In a separate move, the Celtics sent forward Grant Williams to the Dallas Mavericks in exchange for two second-round selections. Smart and Williams consistently provided the Celtics with toughness and grit. Porzingis is the best all-around player of the three and gives Boston some frontcourt depth, but his injury history is concerning. Since the 2017-18 season, Porzingis has only played more than 58 games in a year once. 
Smart was the longest-tenured Celtics player after the team selected him in the first round of the 2014 NBA Draft. Although he was never an All-Star in his nine NBA seasons, he provided the Celtics with toughness and fire. He is a three-time All-Defensive player and was named the NBA's Defensive Player of the Year for the 2021-22 season.
Williams also played with an edge. At 6-foot-6, Williams often found himself guarding much bigger and stronger players. He helped keep All-Stars Kevin Durant and Giannis Antetokounmpo in check during the postseason.
Maxwell believes a big move is coming from the Celtics
Porzingis joins Robert Williams and Al Horford as a trio of big men who struggle to stay on the court. Williams, an athletic, 6-foot-9 center, has only played in 60 or more games once in his five NBA seasons. He took part in just 35 games last season.
Horford is 37 years old and just finished his 16th NBA season. The Celtics typically keep him out of the second game of back-to-backs. That's all concerning to Maxwell, who believes another significant move is upcoming. 
"I just see something big about to happen with this team," Maxwell said earlier this week, according to NBC Sports Boston. "I'm not sure if it's going to be a trade, a move, or what it's going to be, but they have to do something. 
"If I'm looking at this team right now, Rob Williams has been oft-injured. Kristaps comes in often injured. Al Horford, you're playing him every other night. They have to go out and challenge themselves and find somebody who's going to be a consistent player to score the ball and to defend the way Grant does. That is going to be their major question."