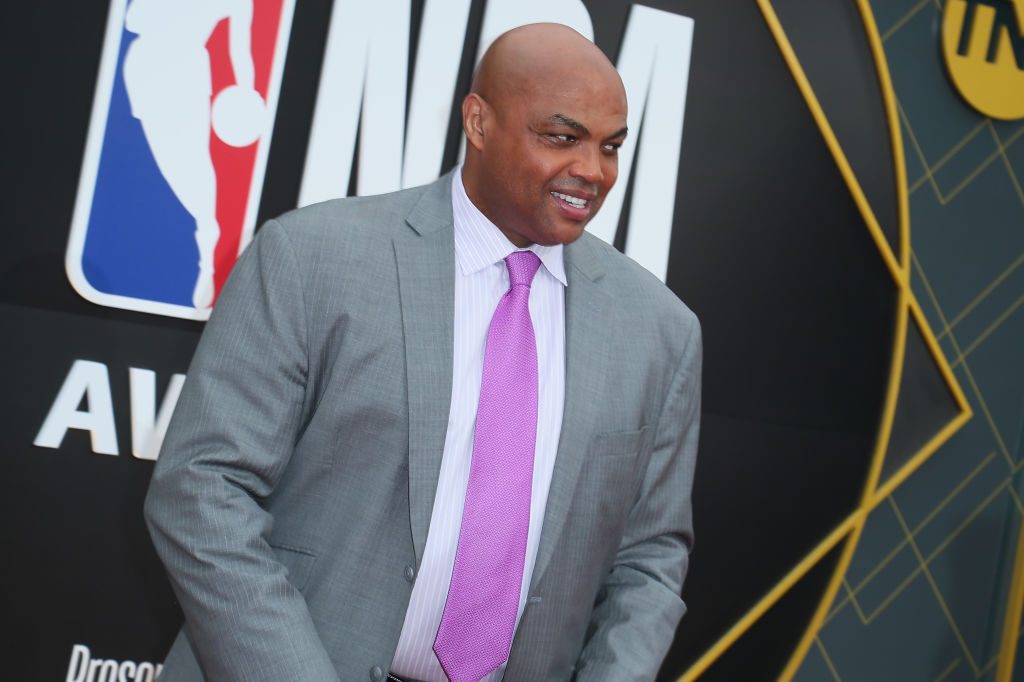 Charles Barkley Goes Old School When Naming His Top 5 NBA Players of All Time
In a recent conversation with Kentucky head coach John Calipari, Charles Barkley listed his top five NBA players of all time.
A few years back, Charles Barkley refused to put LeBron James on his list of the top five NBA players of all time, saying that those names would never change. And he's sticking to his guns. In a recent conversation with Kentucky head coach John Calipari, Barkley did move LeBron up his list of personal favorites but isn't wavering on his old-school top five.
Charles Barkley has an old-school top five
You have to give credit to Charles Barkley for sticking to the top five he's had for years. Unsurprisingly, his longtime friend and Dream Team teammate Michael Jordan sits atop the list. Jordan and Barkley had some great battles over the years, including a matchup in the 1993 NBA Finals, but did also get to be teammates on occasion for the Eastern Conference All-Star team when Barkley was with the Philadelphia 76ers. The two were also teammates in Barcelona at the 1992 Summer Olympics, where Barkley was actually the better player. In a Facebook chat with John Calipari, Barkley named the rest of his top five and then got into those whom he believes are right behind.
"Michael's one, Oscar Robertson's two, [Bill] Russell, Wilt [Chamberlain] and Kareem [Abdul-Jabbar], no particular order after Michael. Kobe six, LeBron seven, then you've got Elgin Baylor, Jerry West."

Charles Barkley
That's a strong list right there. It's tough to argue against anyone there. Michael Jordan is looked at by many as the greatest player to ever live. Oscar Robertson was one of the most versatile players in history and once averaged a triple-double over the course of an entire season, which only one other player (Russell Westbrook) has done. Bill Russell won 11 NBA titles. Wilt Chamberlain was the most dominant offensive force the game has maybe ever seen, once averaging 50 points per game in a season. And Kareem Abdul-Jabbar has scored more points than anyone in NBA history and, like Jordan, won six NBA titles.
LeBron James seems to have replaced Tim Duncan on the list
While Charles Barkley hasn't changed his top five, the list behind it has altered a bit. Back in 2016, he still had Kobe Bryant in the sixth spot but Tim Duncan was in the seventh slot. Now there's no mention of Duncan in the nine players he named recently and LeBron James is now his No. 7. While it could just be a simple oversight, it is a little interesting. This is what Barkley told Bill Simmons a few years back about LeBron.
"I'm not going to just move him past Tim Duncan and Kobe. But I will say this about LeBron James: I've never seen a man coming out of high school who has handled the success, been a great player, never got in a stitch of trouble. It's probably been the greatest career ever."

Charles Barkley
Interesting. So how does Charles Barkley think LeBron James would do back in his era?
Charles Barkley still has his doubts on whether or not LeBron could have survived in his era
While Charles Barkley does think LeBron James is a great player, he also has his doubts on how LeBron would have done back in the era in which he played, which was obviously a much more physical time for the NBA.
"You know, I love LeBron and everything about him but I still think that the way they play the game today he didn't want any part of those bad boy Pistons. Let me tell you something, those guys were out there trying to hurt people. I used to always tell people when you were playing the Pistons you had to call home and tell your family you love them just in case you never saw them again."

Charles Barkley
We'll have to wait and see if LeBron James can move up the list if he wins another NBA championship (if the league ever resumes anyway) but it doesn't seem like he'll ever crack Charles Barkley's top five. And seeing as how he'd have to win two more titles to match Kobe Bryant, he might be stuck at No. 7.