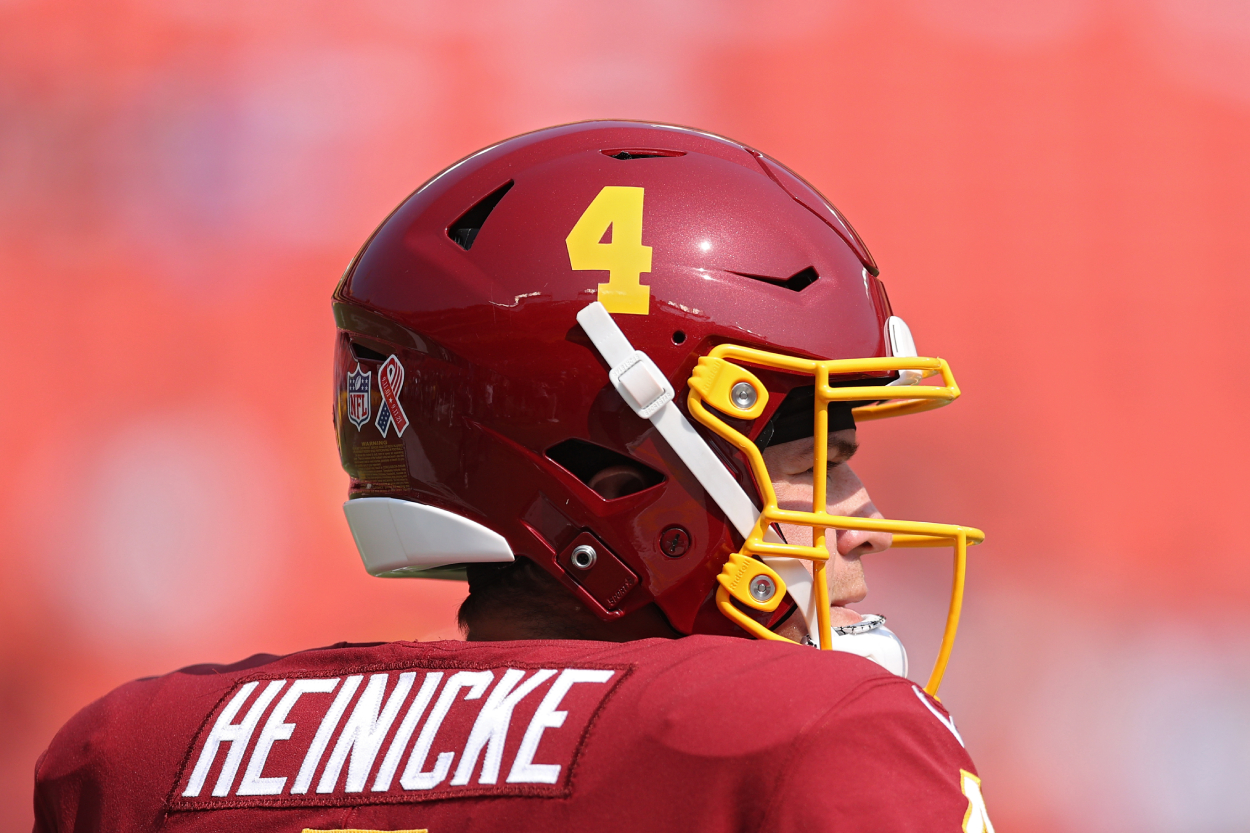 Chase Young Makes Outrageous Comment About QB Taylor Heinicke but Proves He Has His Back
Chase Young made an outrageous comment regarding his quarterback, Taylor Heinicke.
Chase Young and the Washington Football Team hope to bounce back from last week's home loss to the Los Angeles Chargers. Not only did the WFT lose the season opener, but it also lost its starting quarterback in Ryan Fitzpatrick.
With Fitzpatrick shelved for roughly two months, the team turns to Taylor Heinicke to run the show. Young issued an eye-opening (and very questionable) comment regarding Heinicke, but it proved he has a lot of faith in his quarterback.
Chase Young and the WFT defense hopes to bounce back after Week 1 loss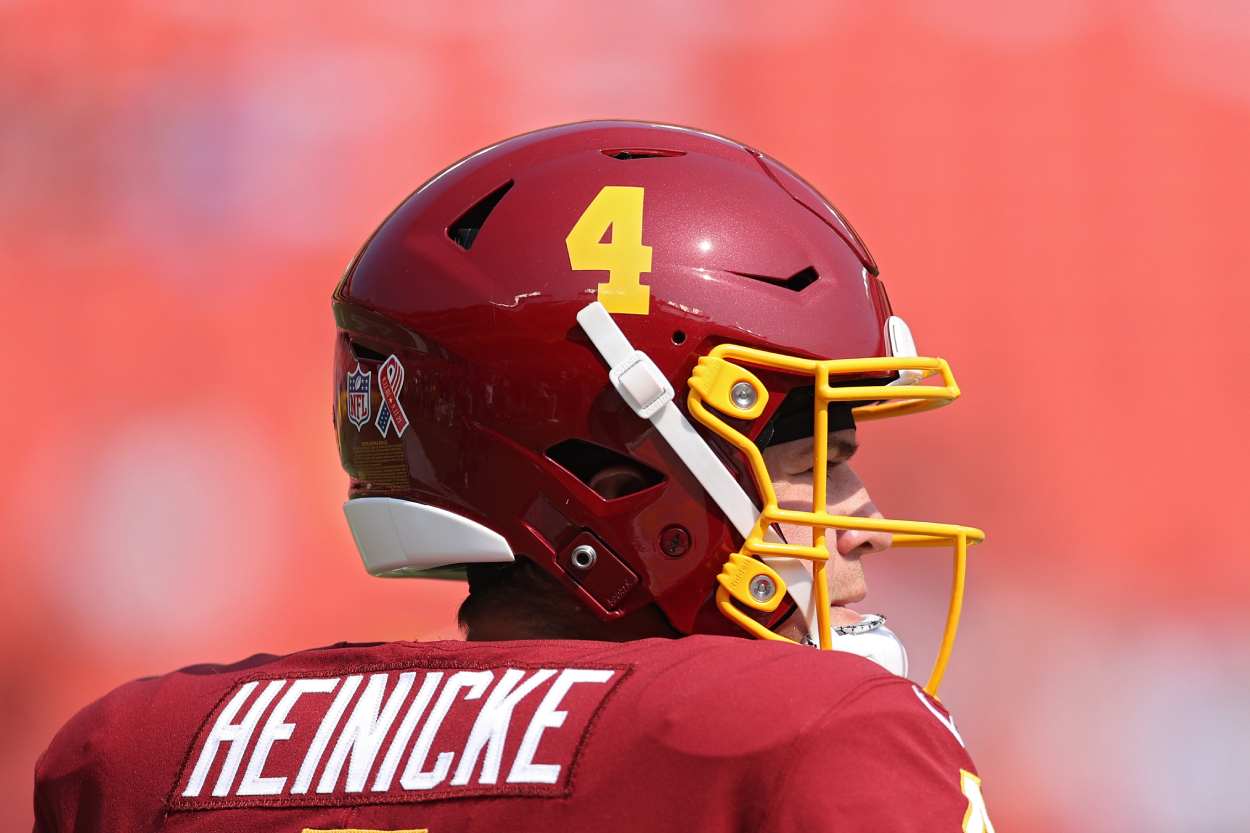 While the Washington defense allowed just 20 points in the Week 1 loss to the Chargers, something still wasn't quite right. Not everyone was on the same page defensively, and Young and head coach Ron Rivera expect that problem to be solved immediately. Rivera isn't wasting any time ahead of Thursday's game with the New York Giants.
"I expect it to be fixed now," Rivera said, according to NBC Sports.
Young addressed the mental mistakes on the defensive side of the ball that led to his team starting the season 0-1.
"Every play, something wasn't right," Young said. "If it wasn't the D-line, a linebacker might not have gotten in that hole. Just every play, it might've been a different group."
Washington is hoping to win the turnover game and is licking its chops heading into the meeting with the Giants. New York quarterback Daniel Jones is prone to turning the ball over, and Young and the defense are ready to capitalize.
"We've been talking about that for the past few days," he said. "Obviously, he's struggled holding the ball in the past, and that's a big emphasis. Going into Thursday, that's definitely something that's on our radar."
Chase Young shows his support for Taylor Heinicke with outrageous comment about the young QB
Heinicke has made one regular-season start in his NFL career, and that came in 2018 when he was a member of the Carolina Panthers. Last year, Heinicke, who went undrafted out of Old Dominion in 2015, started Washington's playoff game after starter Alex Smith was a late scratch. He showed his poise under the bright lights by passing and rushing for a touchdown in a 31-23 loss to Tom Brady and the Tampa Bay Buccaneers.
Young doesn't expect any dropoff on the offensive side of the ball with Heinicke under center. In fact, he may have gone too far with his praise of the quarterback.
"He could start on any other team in the league," Young said, according to Sam Fortier of The Washington Post.
Whoa, slow down just a bit, Mr. Young.
After six years of bouncing around the league on five different teams, Heinicke is about to make his first regular-season start. He couldn't even see the field in the XFL during its shortened 2020 campaign. What makes Young think Heinicke could start for any other team?
Heinicke has shown promise, but Young is reaching
The best part about Young's comment was that he has faith in Heinicke. Maybe he phrased it that way purposely, but he can't truly believe Heinicke could start for any team in the NFL.
Heinicke looked good in relief of Fitzpatrick last weekend. He completed 11 of 15 passes for 122 yards and a touchdown. He looked good enough to get a starting job for the Washington Football Team in Week 2. Heinicke did nothing to show he could overtake Brady in Tampa or Russell Wilson in Seattle.
Heinicke now has a chance. For the next six to eight weeks, it's his job to lose. Maybe we'll get a better read if he's the guy who can take control of the Washington offense.
One step at a time, Mr. Young. One step at a time.