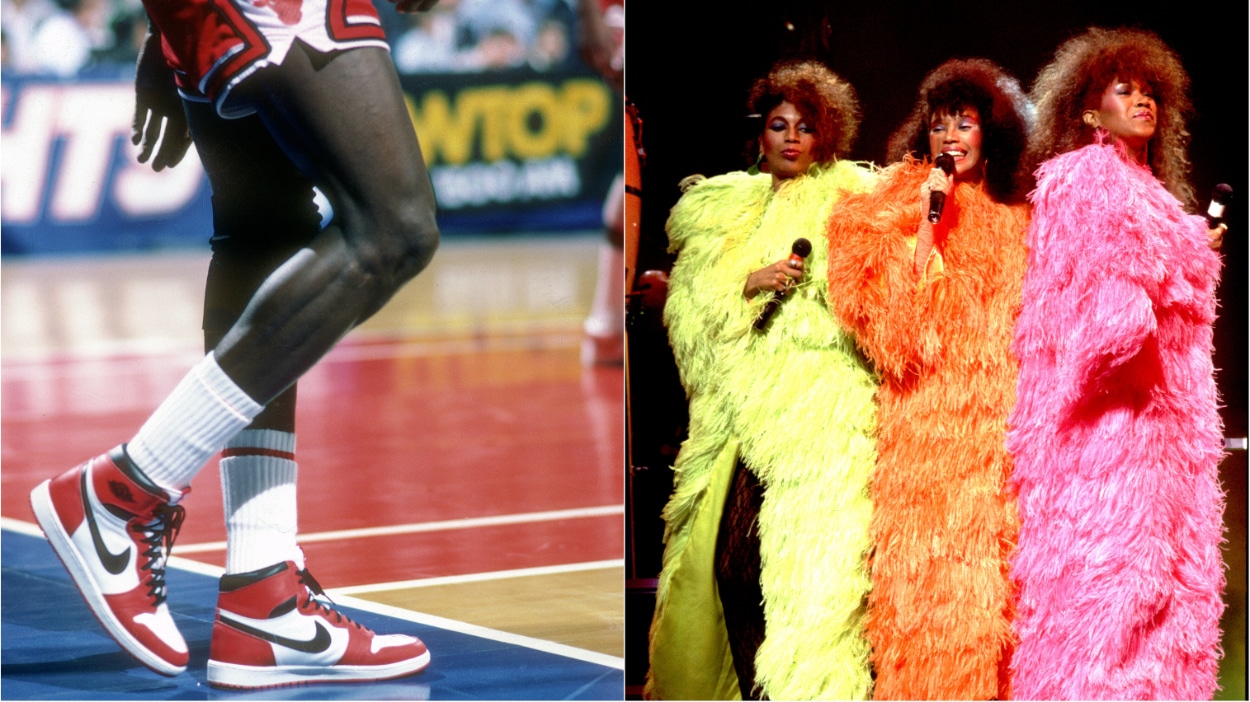 A Cheesy 80s Pop Song Helped Nike Sign Michael Jordan
If Nike didn't put together a highlight reel of Michael Jordan set to an smash-hit '80s anthem, the NBA GOAT may have signed with Adidas.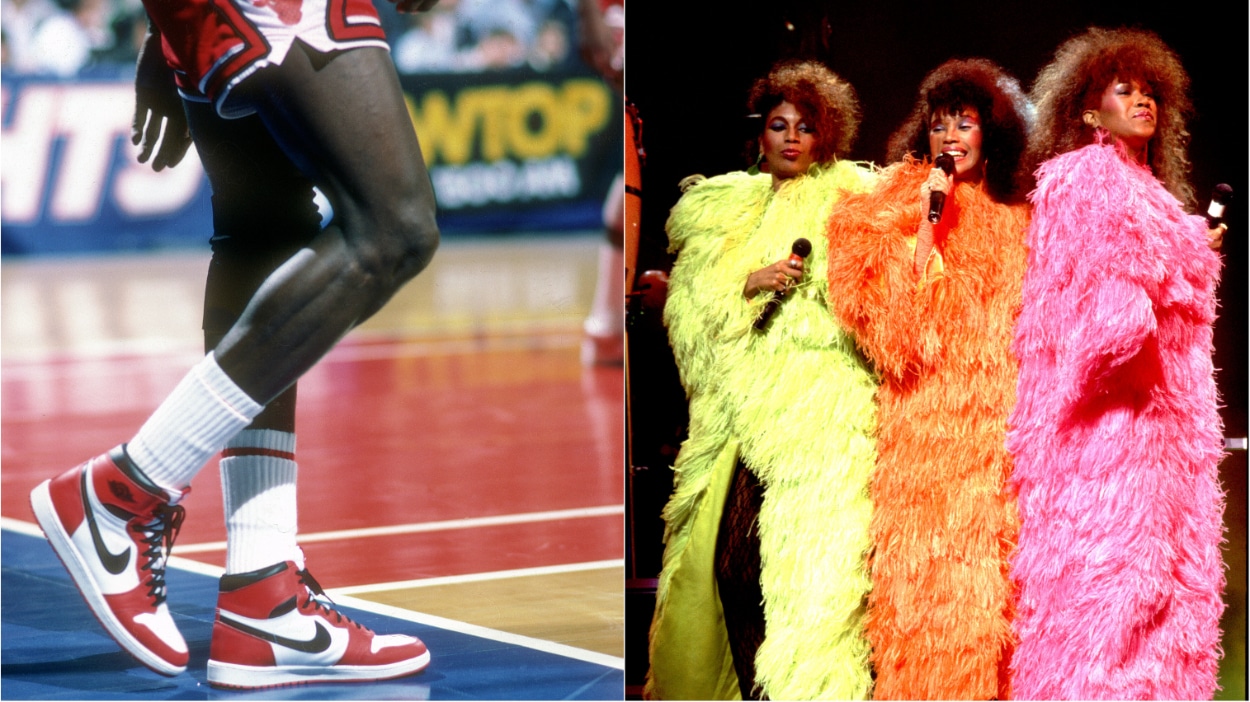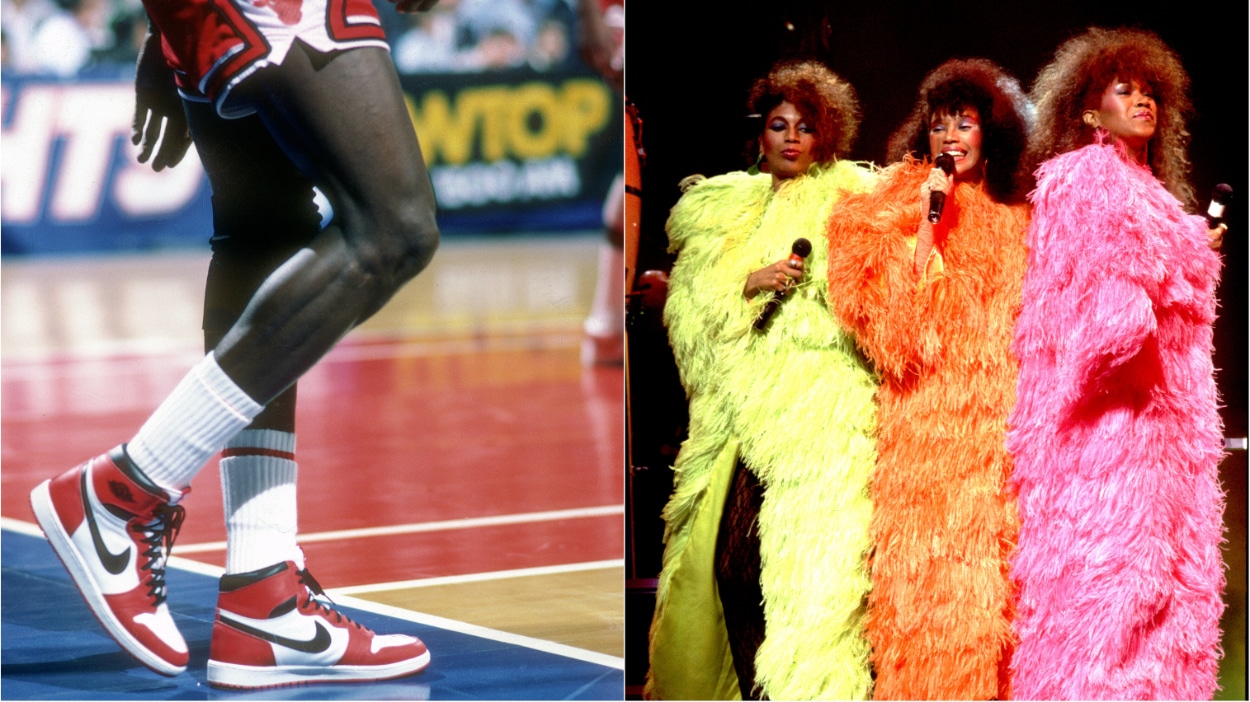 In 2022, you can't think about Michael Jordan without thinking about Nike and vice versa. The man and the brand are synonymous, but it wasn't always that way. Back in 1984, Jordan was a rising star who wanted to sign a shoe deal with Adidas. Nike was a rising brand that couldn't (yet) compete with Adidas or the biggest basketball shoe company in the world, Converse. All that changed when Nike gave Jordan the pitch of a lifetime with a little help from the Pointer Sisters.
The state of the sneaker industry in 1984
As Michael Jordan entered the NBA in 1984, Converse dominated the basketball shoe market. It was the brand worn by stars of the past and modern-day heroes like Magic Johnson and Larry Bird.
It was even the brand that had a deal with Jordan's alma mater, North Carolina. In Jackie MacMullan's Icons Club podcast, the longtime NBA insider notes that Jordan didn't really want to sign with Converse, but he took the meeting at Dean Smith's behest (and to drive the price up with his No. 1 choice, Adidas).
The other major player in 1984 was Adidas. That's where Jordan wanted to sign.
In the mid-80s, Hip Hop culture was growing, especially on the coasts, and Adidas was the brand of choice for hip youngsters around the country.  
In true Jordan style, he now admits he did want to sign with Adidas but doesn't like to talk about it for business reasons.
"I hate repeating that because I don't want Adidas to gain something from it," Jordan told MacMullan. "I once did like their shoes."
So before playing a game in the NBA, Jordan was set to sign the biggest shoe contract in history with Adidas.
However, Nike had a plan.
Nike used a video featuring 'Jump' by the Pointer Sisters to woo Jordan
In 1984, Converse was the backer all brand, Adidas was the cool brand, and Nike was, well, really just the running shoe brand. 
That all changed when Nike and Michael Jordan sat down to talk. 
One of the key pieces of Nike's presentation to Jordan was a highlight reel of himself, set to The Pointer Sisters' "Jump."
In addition to the slickly produced video, Nike shoe designer Peter Moore also showed Jordan a prototype of a black, and red shoe that would eventually become the iconic Air Jordan 1. The company would let the player have input as well in designing the shoe to his liking.
On top of all that, Nike offered Jordan a five-year, $500K contract, the biggest of all time, as well as "royalties, annuities, and stock."
The shoe company did set incentives for the soon-to-be NBA star, though. Within the first three seasons of his NBA career, Jordan needed to either average 20 points per game, win NBA Rookie of the Year, or become an All-Star. By the end of the 1984-85 season, Jordan did all three.
Also, if Nike couldn't sell $4 million in Air Jordans in two years, it could void the contract.
The Air Jordan 1 made $126 million in the first 12 months.
Jordan Brand changed the shoe and athletic apparel game
Nike's approach to marketing Michael Joran was unique in 1984. The company wanted to feature Jordan as its "marquee star," Jackie MacMullan says in Icons Club, and feature both his shoes and apparel. The latter was a novel concept.
As MacMulan notes, "no one was walking around with sweatshirts that featured a Kareem [Abdul-Jabbar] skyhook or a Dr. J foul-line dunk."
The goal of the Nike Air Jordan brand would be to "dominate head-to-toe," Jordan recalls.
In a perfect storm of brand and basketball, Jordan became the greatest player of all time, and Nike grew to become the biggest shoe and athletic apparel brand in the world in the ensuing three-plus decades.
During the 2021 fiscal year alone, Jordan Brand brought in $4.7 billion for Nike, per Yahoo. Jordan himself has earned over $1 billion from the partnership.
Not bad for a fledgling shoe company, an NBA rookie who wanted to sign with a different brand, and a Pointer Sisters video.
Like Sportscasting on Facebook. Follow us on Twitter @sportscasting19 and subscribe to our YouTube channel.