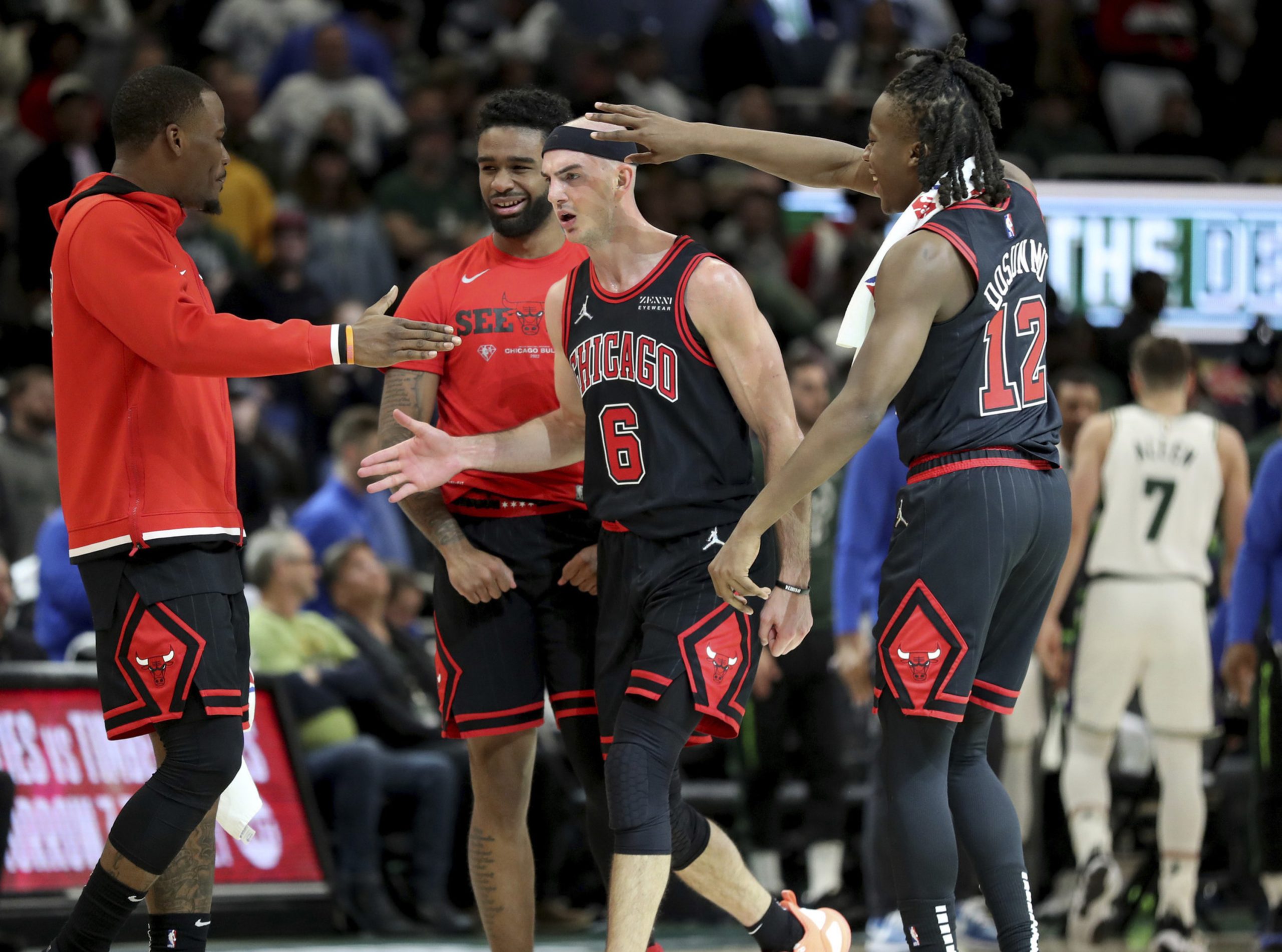 The Chicago Bulls Took a Gut Punch From the Milwaukee Bucks and Gave One Right Back
The Chicago Bulls are in a good position against the Milwaukee Bucks heading into Game 3.
The Chicago Bulls have to be feeling pretty good about themselves. As heavy underdogs, they stole homecourt advantage from the defending champion Milwaukee Bucks, winning Game 2 after nearly stealing Game 1.
After the Bulls took a big lead in Game 2, the Bucks swung back late to make things interesting, but the Bulls delivered the knockout punch and head home looking to take the series lead.
The Chicago Bulls could very well be up 2-0 in the series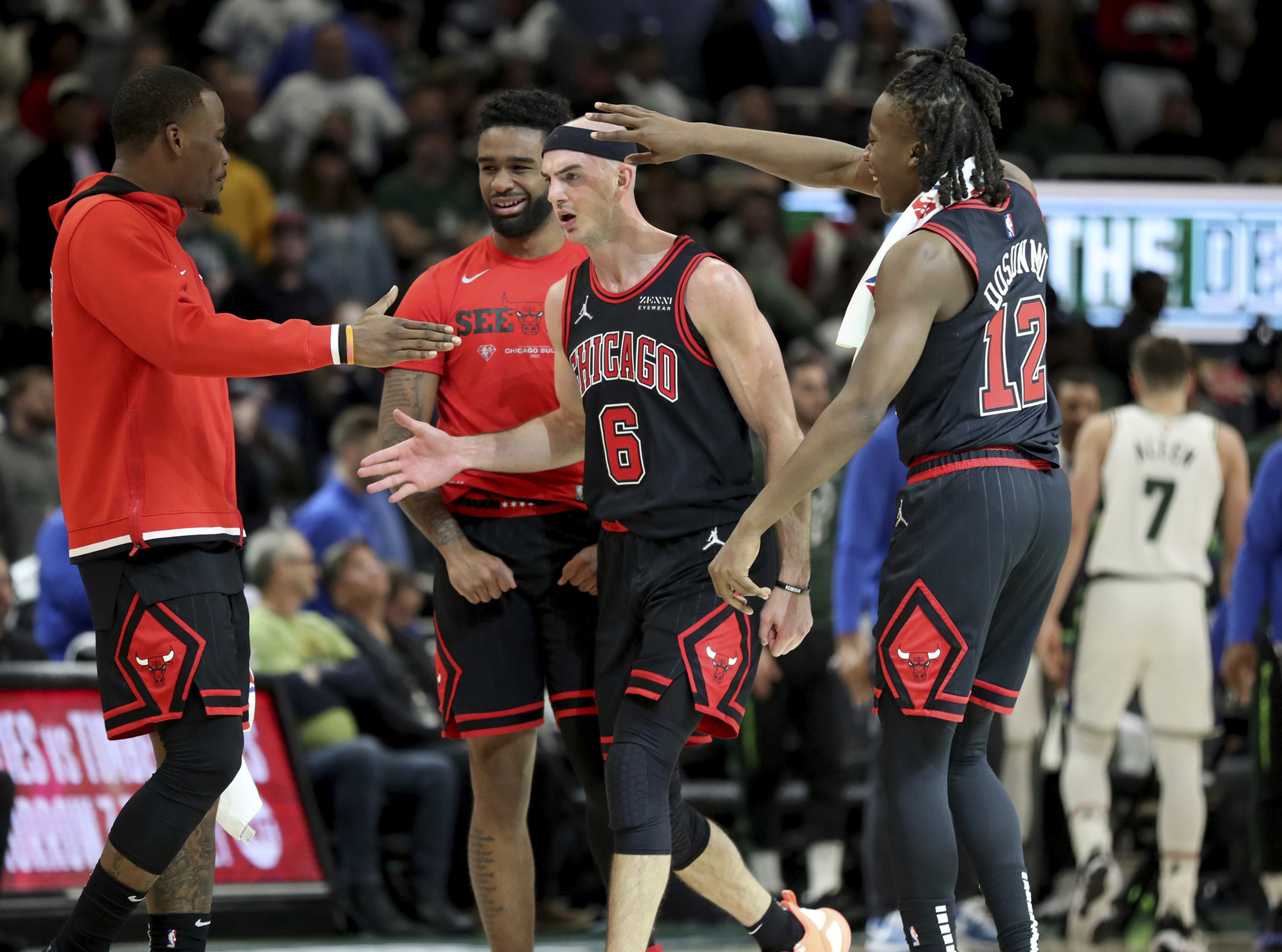 Instead of caving after their poor shooting performance in Game 1, the Bulls took it right to the Bucks in Game 2. In the series opener, the Bulls were woeful shooting, connecting on 32.3% of their shots. Despite those ugly numbers, they led by a point with six minutes remaining before the Bucks came back to win.
Bulls star DeMar DeRozan shot 6-for-25 from the floor, and he wasn't the only Chicago player to shoot poorly. Zach LaVine went 6-for-19, while Nikola Vucevic made just nine of 27 shots. DeRozan made a promise heading into the second game.
"Every shot I took felt good," he said after Game 1, per The Chicago Tribune. "I guarantee me or Zach or Vooch aren't going to miss that many shots again. Most of the shots I took were wide open. Wide open. No way in hell I shoot 6-for-25 again."
He was right. He bounced back with 41 points on 16-for-31 shooting in Chicago's 114-110 win. Had he or anyone else on the Bulls shot slightly better in the opener, Chicago would have a 2-0 advantage.
The Chicago Bulls withstood Milwaukee's gut punch in Game 2
The Bulls were on a mission from the get-go in Game 2. They opened with a 9-0 run, the same deficit they were faced with to start the opener. They maintained a healthy lead through the first half, holding a 14-point lead at the break.
Khris Middleton got hot and then got hurt for the Bucks in the second half. After a rough first half, he heated up and had 18 points before he left the game for good with a knee injury. Middleton slipped while driving to the basket midway through the fourth quarter. ESPN reported Middleton is done for the series.
The Bucks cut their deficit to three with a 15-2 run late in the third quarter, but the Bulls responded with 13 straight points. The Bucks got within three points on several occasions, but the Bulls never panicked.
"They have to understand that mentality," Bulls coach Billy Donovan said, per The Chicago Tribune. "You have to deal with the fact that there's going to be swings, and the communication was great.
"When they cut it down to six, in the huddle they were saying: 'Hey, we're going to make a run. Now it's time for us to respond. We've got to respond right now.' And we did. That's what you've got to be able to do."
The Bulls need another big game from their big three
DeRozan bounced back and lived up to his promise after Game 1. He took charge and had the help of his supporting cast of Vucevic, LaVine, and Alex Caruso.
"To me, this was all about one guy willing his team to win," TNT analyst Charles Barkley said after the game about DeRozan. "This was about one man saying we're going to win this game tonight."
DeRozan said he wasn't going to be shy about shooting after missing 19 shots the previous game.
"I never let a miss deter me from taking my next jump shot or being aggressive," DeRozan said.
Vucevic finished with 24 points, and LaVine added 20. With balanced scoring like that and a short-handed Bucks team missing Middleton, the Bulls have a golden opportunity to increase their series lead.