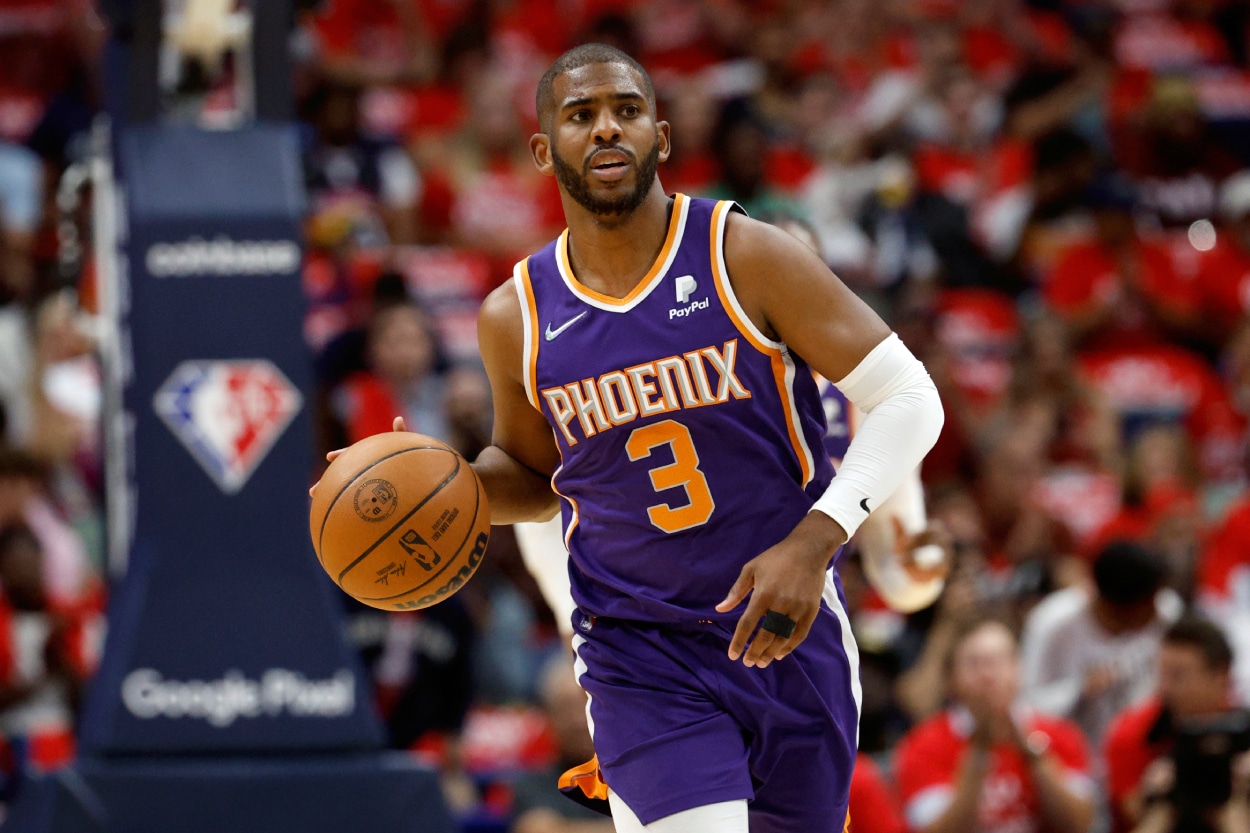 Chris Paul Irate After Incident Involving His Mother, Wife During Game 4 vs. Mavericks
Chris Paul struggled big time in a Game 4 loss to the Dallas Mavericks on Sunday afternoon..
It was an ugly afternoon all around for veteran point guard Chris Paul and the Phoenix Suns. In Game 4 of their series with the fourth-seeded Dallas Mavericks on Sunday, Paul recorded five points in 23 minutes before fouling out of the game. Dallas posted a 111-101 victory and evened the series at two games apiece.
The big story, however, happened off the court. According to ESPN, Paul's family was harassed and physically contacted by a fan during the game. An irate Paul addressed the incident via social media after the game.
Chris Paul had a rough game against the Dallas Mavericks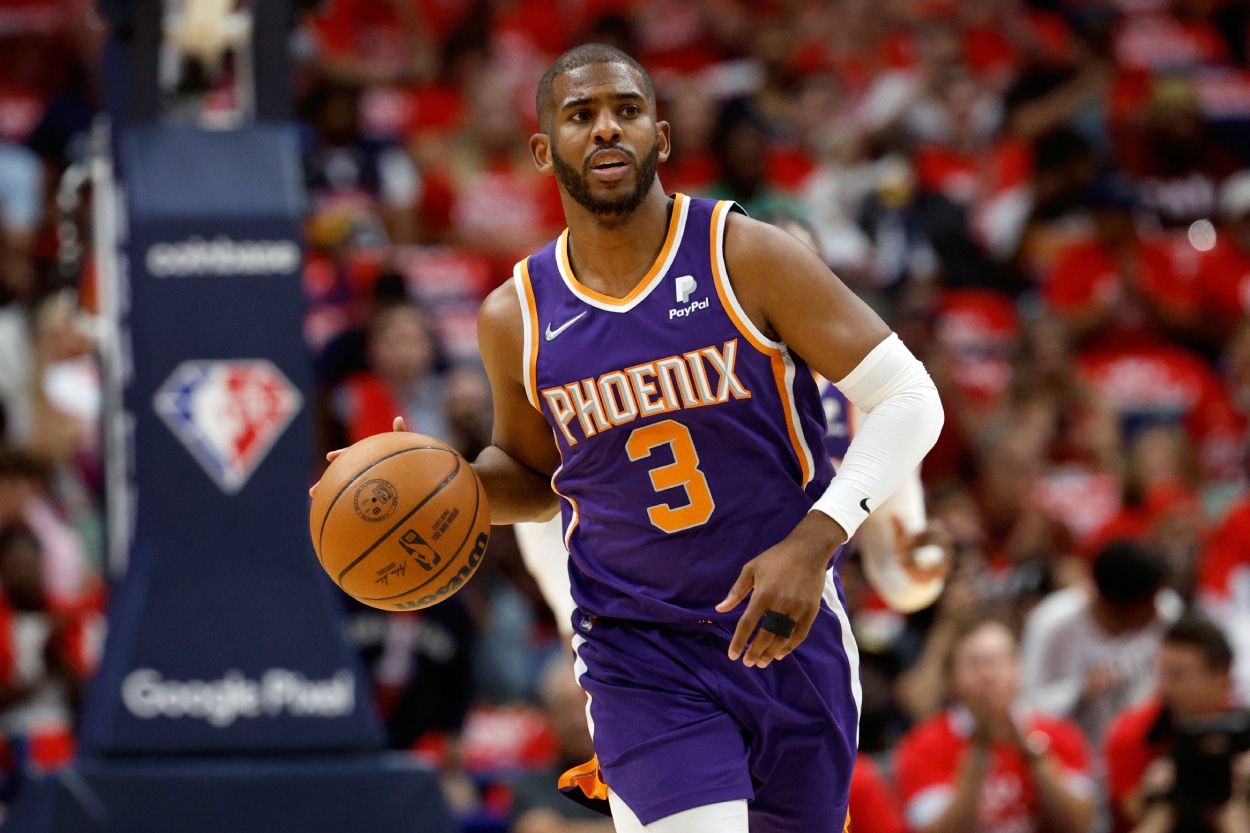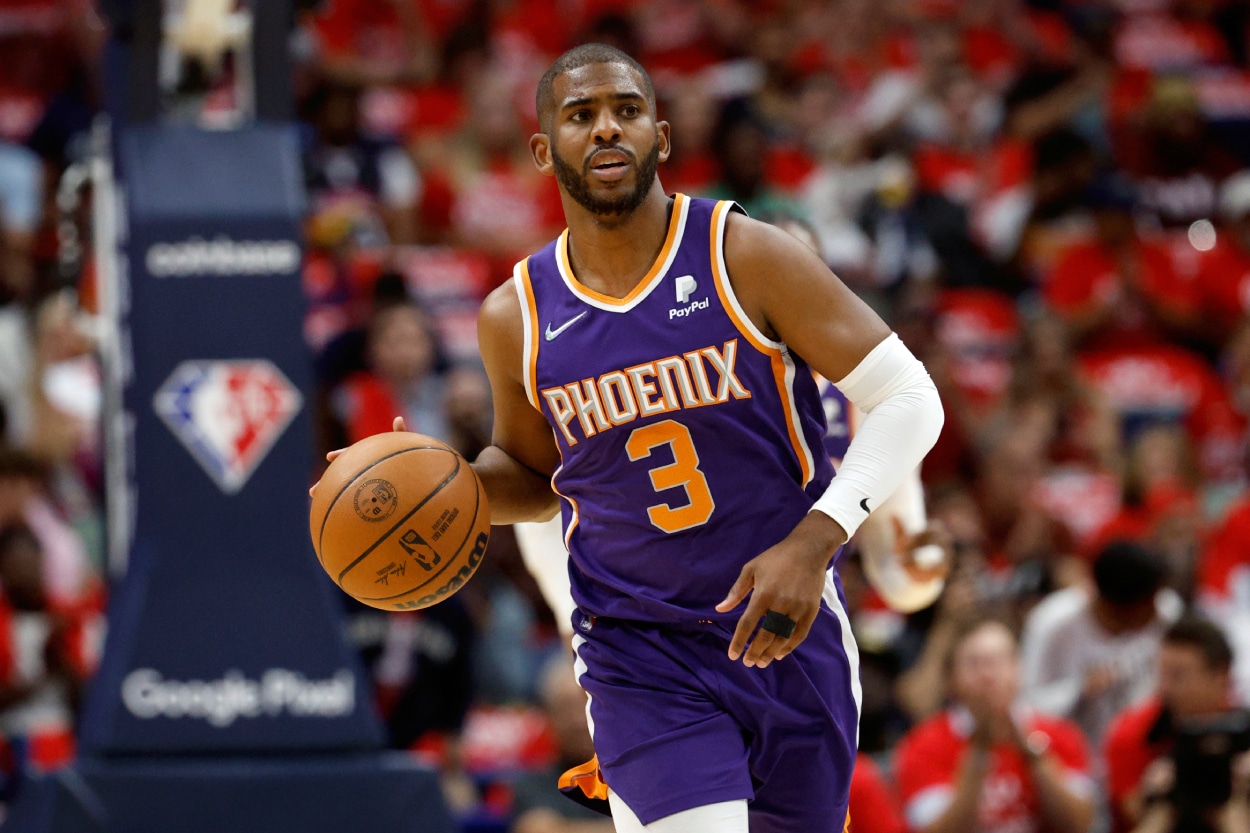 Paul got himself into serious foul trouble by picking up his fourth just before the halftime buzzer. Mavericks guard Luka Doncic said he was surprised to see the Suns guard playing so aggressively with three first-half fouls.
Doncic got brushed by Paul and went tumbling as referees whistled Paul for his fourth foul.
"I saw he was going for the rebound and I was surprised," Doncic said, per ESPN. "He said to me, 'Did I push you that hard?' I said, 'No, not that hard. But it was a smart play.' And he said, 'Yeah, I know.'"
"I've got to look back at it," Paul said. "I mean, I can't put myself in the situation to give them that ability to do that. I've just got to look at myself and figure out how to do better."
Paul's day ended with more fouls than points. He finished with five points on 2-for-4 shooting. He fouled out with 8:58 remaining in the game.
Game 5 is Tuesday night in Phoenix.
Chris Paul was irate after an incident involving his wife, mother, and kids
ESPN reported that several members of Paul's family sat in a section near the Suns bench during Sunday afternoon's game. Sources told the media outlet that Paul's wife was pushed and his mother had hands put on her.
A video showed Paul screaming at a young fan with a Mavericks jersey on. It's unclear if that fan was the one pushing Paul's wife, but the Suns guard was yelling at the fan, saying "Hey! Hey! Hey! I'll see you later! I'll see you later!"
Mike Leslie, sports anchor at WFAA in Dallas tweeted a video that appears to show Paul yelling "he put his hands on my mom. He put his hands on my mom."
After the game, Paul took to Twitter and made one quick comment about the matter.
"Wanna fine players for saying stuff to the fans but the fans can put they hands on our families … f*** that!!" he wrote.
The Mavericks put out a statement after the game
After the incident, the fan was immediately removed from the arena. The Mavericks were aware of the situation and put out a statement after the game.
"The Dallas Mavericks are aware of an incident between a fan and the family of Chris Paul," the statement read. "It was unacceptable behavior and will not be tolerated. The Mavericks, along with American Airlines Center, swiftly removed the fan from today's game."
Paul and the Suns play at home Tuesday and then will head back to Dallas for a Game 6 on Thursday.
Look for him to have a bounce-back performance in Game 5. He'll also likely be fired up for that return trip to Texas in Game 6.