20 College Football Players Who Will Be Future NFL Superstars
It's time to forget the 2016 season and focus on players who could improve sub-par teams. These 20 college football players could be future NFL stars.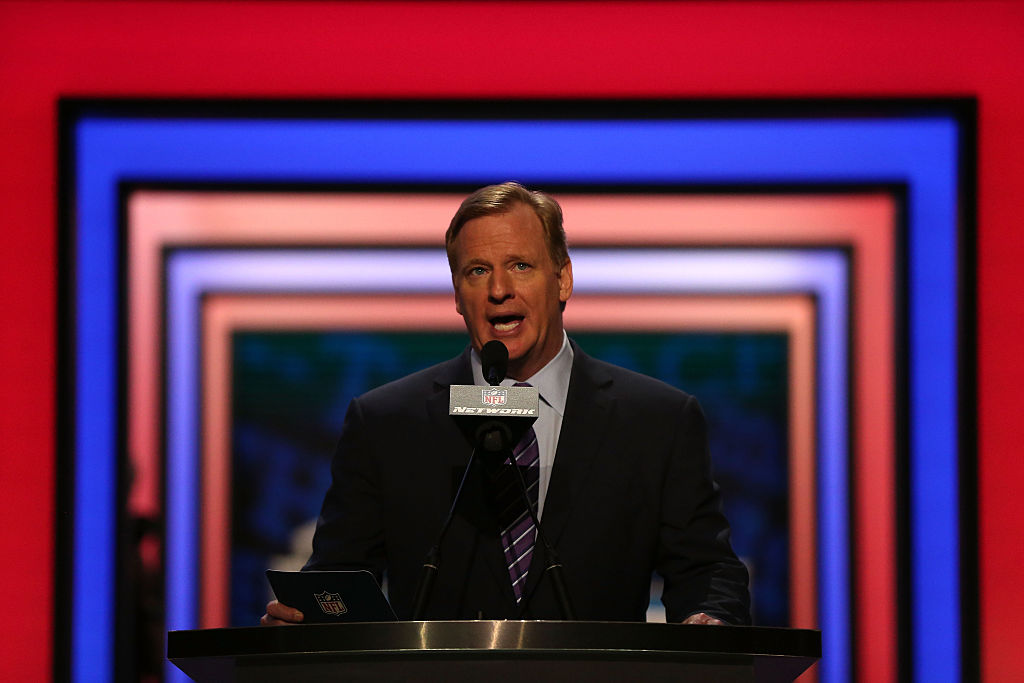 Who has decided to turn the page on this NFL season? The offseason concluded quickly, and it's time to look toward the 2017 season. For the fans of all the pretenders and below-average clubs, this has become the perfect time to garner hope for the future in the form of preseason matchups.  Let's take a look at 20 college football players who could transform into future NFL superstars.
20. O.J. Howard, TE, Alabama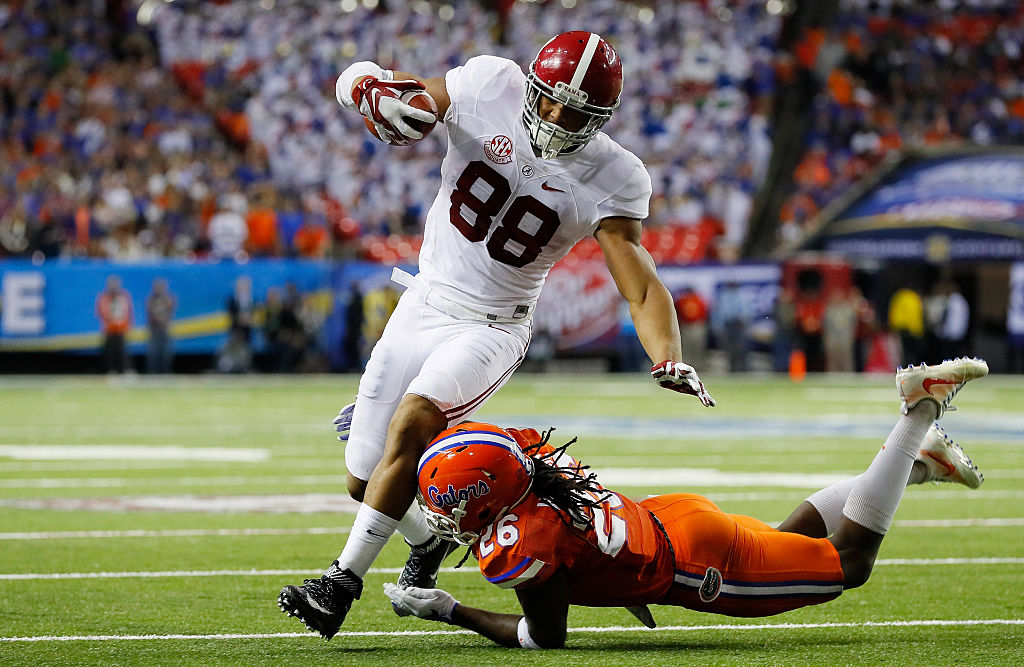 At 6-foot-6, 250 pounds with 4.4 speed, Howard is an athletic freak who might translate into a young Antonio Gates-type player for a lucky NFL team. Some inconsistencies might hurt his stock, but there's no question he'll be the first or second tight end off the board — and for good reason.
19. JuJu Smith-Schuster, WR, USC
Thanks to a bulky, muscular build, Smith-Schuster is able to power through coverage and make plays in the open field. His exceptional size (6-foot-2, 220 pounds) and physicality could make him a high-value pick on draft day.
18. Mitch Trubisky, QB, North Carolina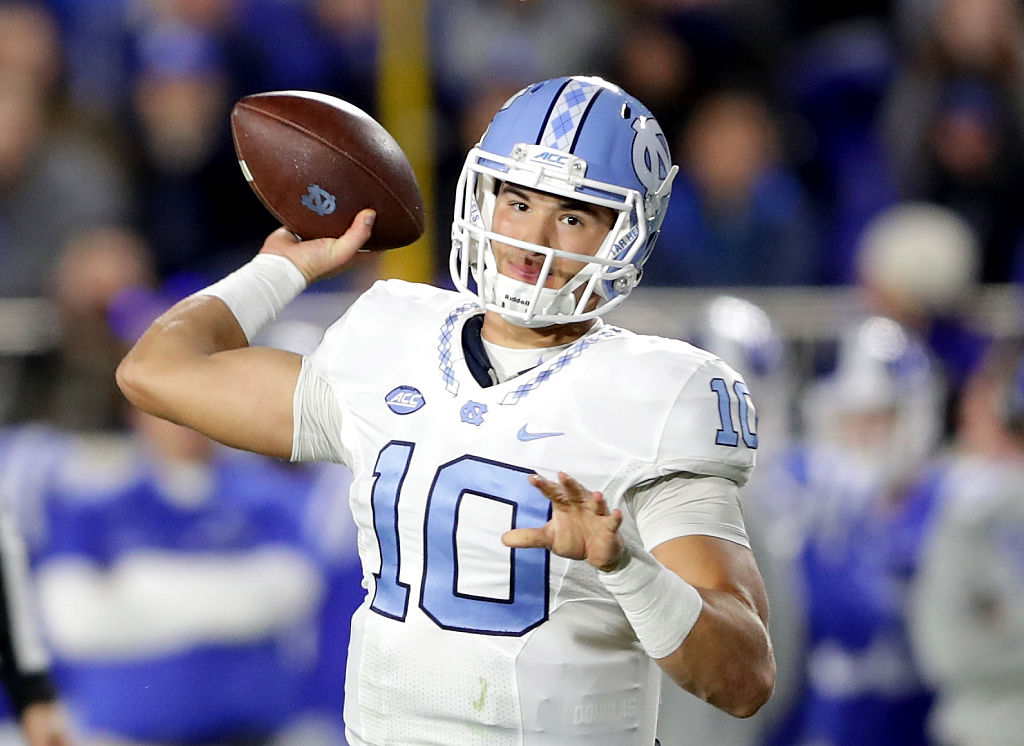 An Ohio native who grew up a Browns fan (yes, really), Trubisky has the tools to be a star. Although emerging as a starter in college for just one year might be worrisome. Based on past multiple reports, though, he could be highly coveted — maybe even at No. 1 overall, according to CBS Sports — and a leader down the road.
17. Marlon Humphrey, CB, Alabama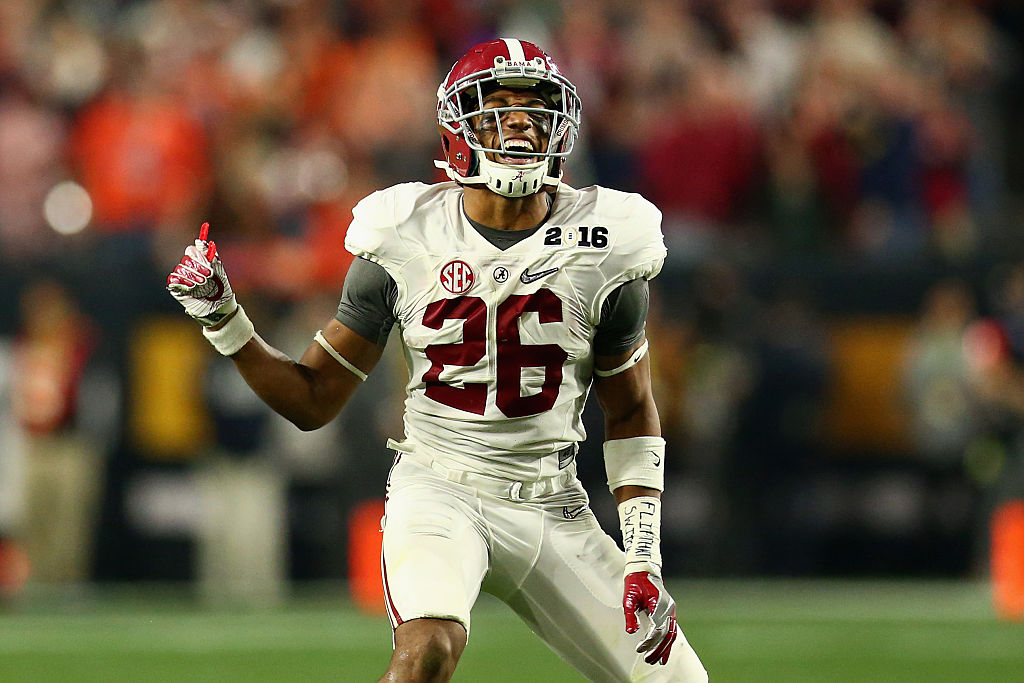 A high football IQ and above-average speed makes Humphrey excellent in open-field coverage. The All-American also comes from a football family, as his father, Bobby, also starred in the NFL.
16. Taco Charlton, DE, Michigan
One of the best edge rushing prospects out there, the 6-foot-5, 275-pound monster has reportedly seen his stock soar over the last couple weeks. Michigan defensive coordinator Don Brown told the Detroit Free Press that Charlton is "an unbelievable player" who can "make any pass-rush move that you want."
15. John Ross, WR, Washington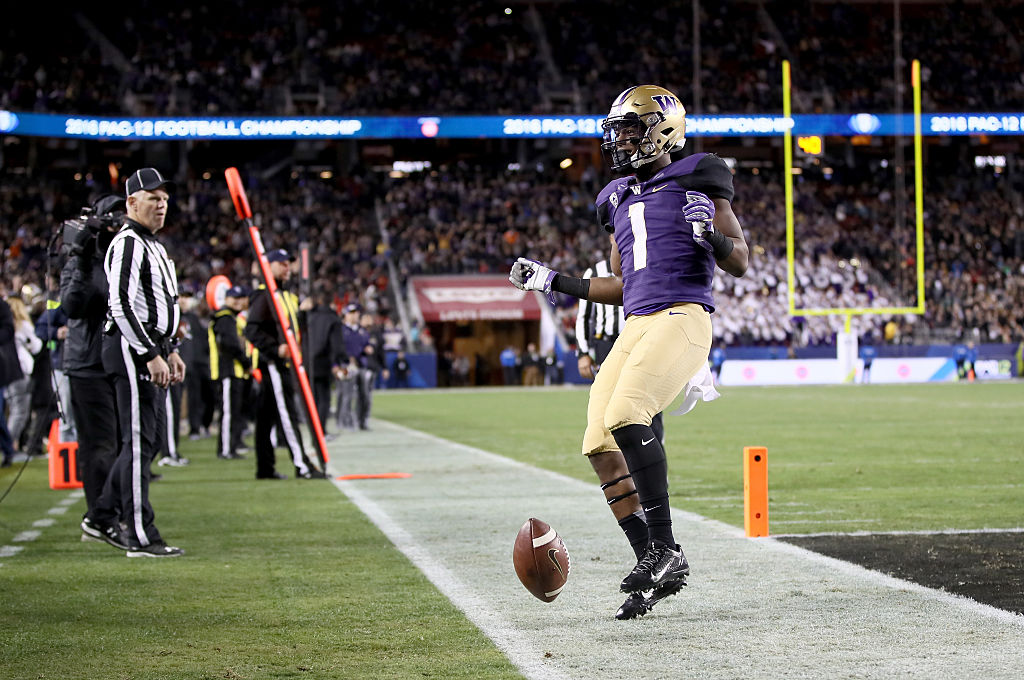 The 5-foot-11 speedster has been labeled as a DeSean Jackson clone. If he is taken in the first round, he'll become the first Washington receiver to earn such an honor since 2004 — when Reggie Williams was selected.
14. Mike Williams, WR, Clemson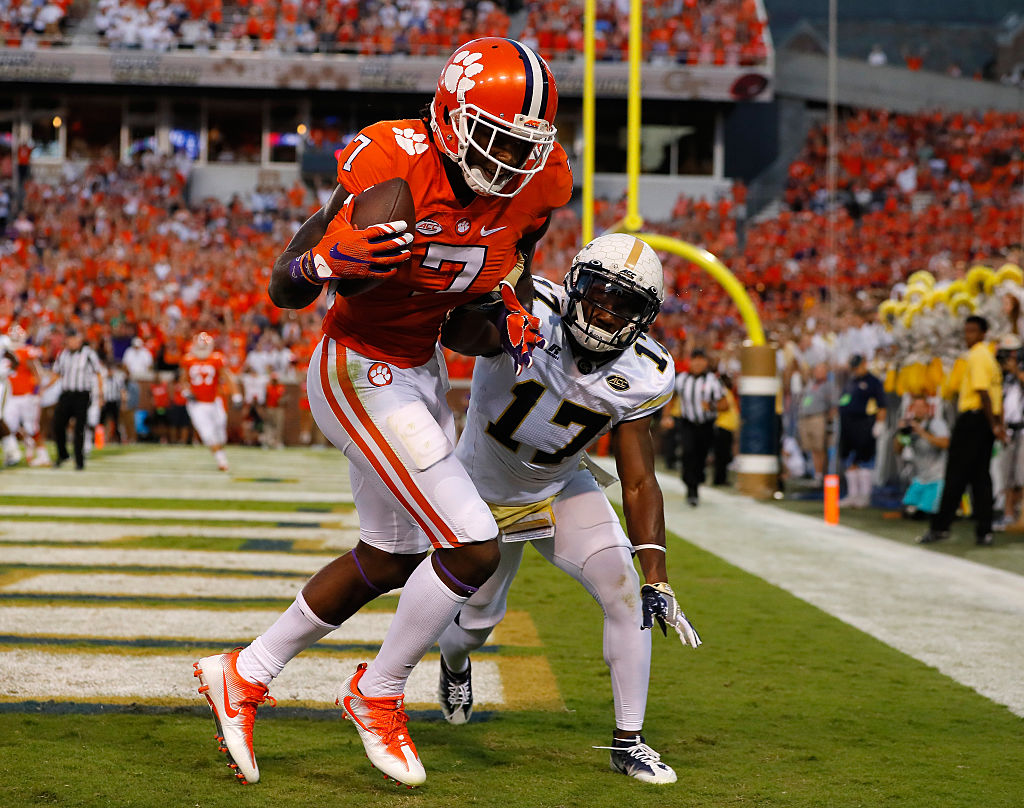 Williams' college coach once said he believes the dynamic receiver is more talented than former Clemson stars Sammy Watkins and DeAndre Hopkins. That's easy to believe, given his acrobatic abilities and knack for using his body against defenders. Need more proof? Watch this unbelievable catch.
13. DeShone Kizer, QB, Notre Dame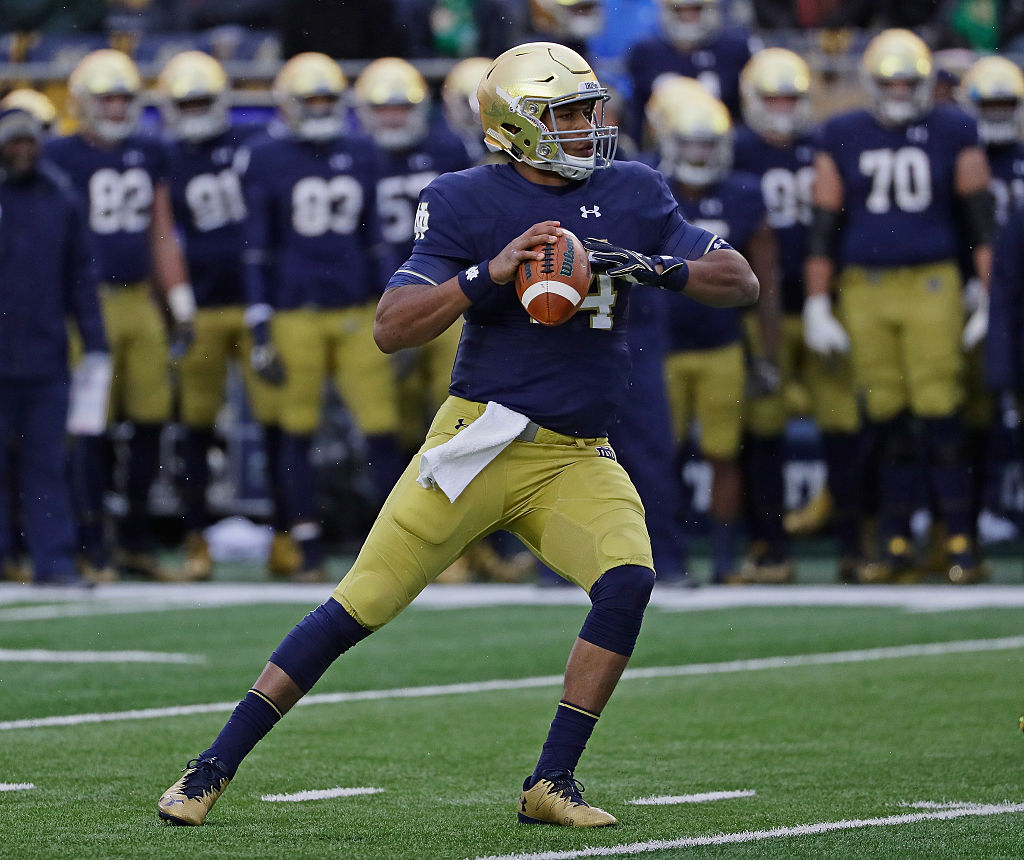 Kizer, like Clemson's Deshaun Watson, has drawn a lot of interest from scouts as a potential franchise leader. He is somewhat raw, but possesses size, strength, and a big arm — all of which will lead one team to believe he is the ultimate investment.
12. Deshaun Watson, QB, Clemson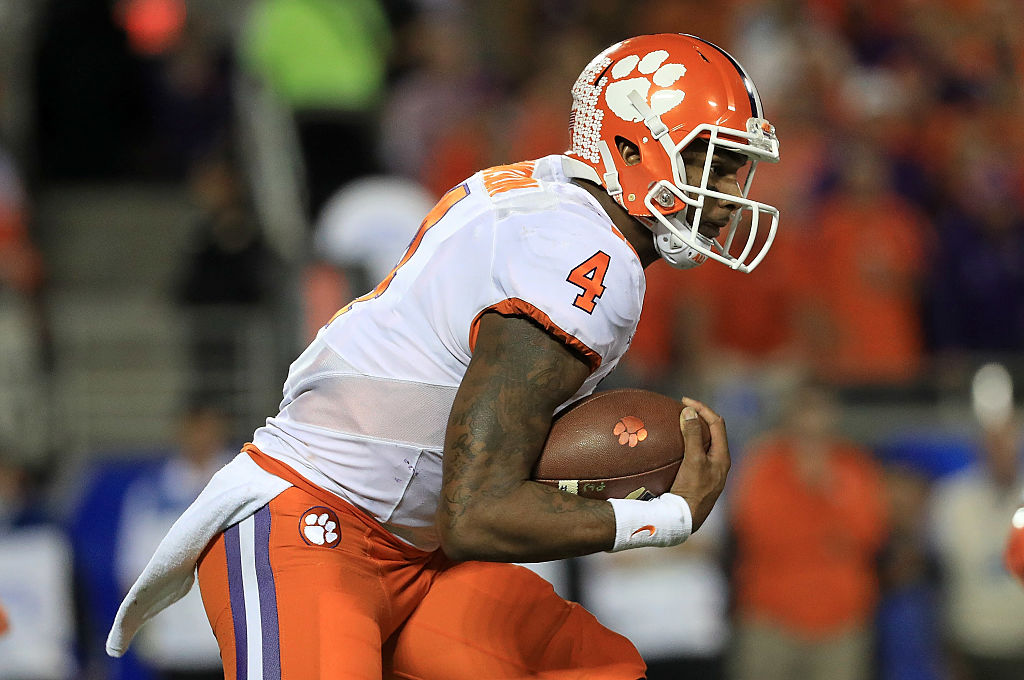 Arguably the top signal-caller in the draft, Watson has played in plenty of high-profile games during his sterling college career and has a knack for coming up big. His poise, above-average size, and ability to make plays with his arm or his legs will likely lead to success in the NFL.
11. Zach Cunningham, LB, Vanderbilt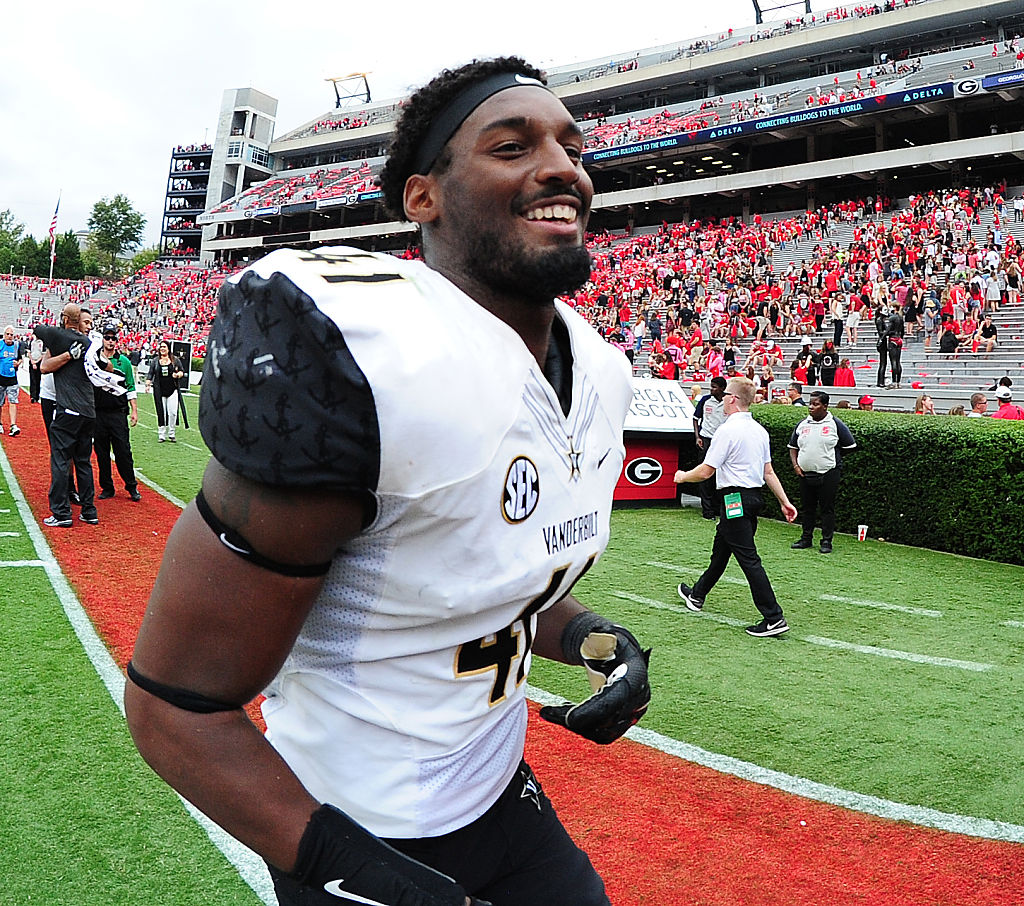 Known as a versatile defender, the wildly athletic Cunningham was one of four SEC linebackers to be named a finalist for the prestigious Butkus Award. He was, at first, a sleeper in this draft, but he's quickly transformed into a can't-miss prospect.
10. Cam Robinson, OT, Alabama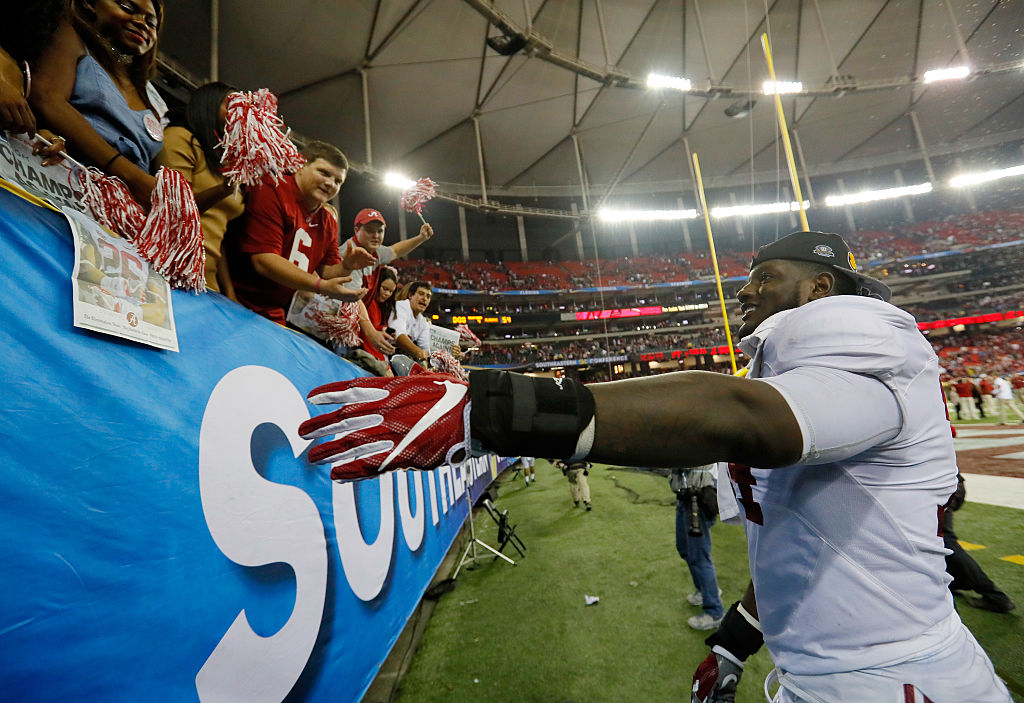 After starring for three years for the Tide, Robinson won the Outland Trophy, which is awarded to the best blocker in college football. At 6-foot-6 and 310 pounds, this powerful tackle will help any team right away.
9. Teez Tabor, CB, Florida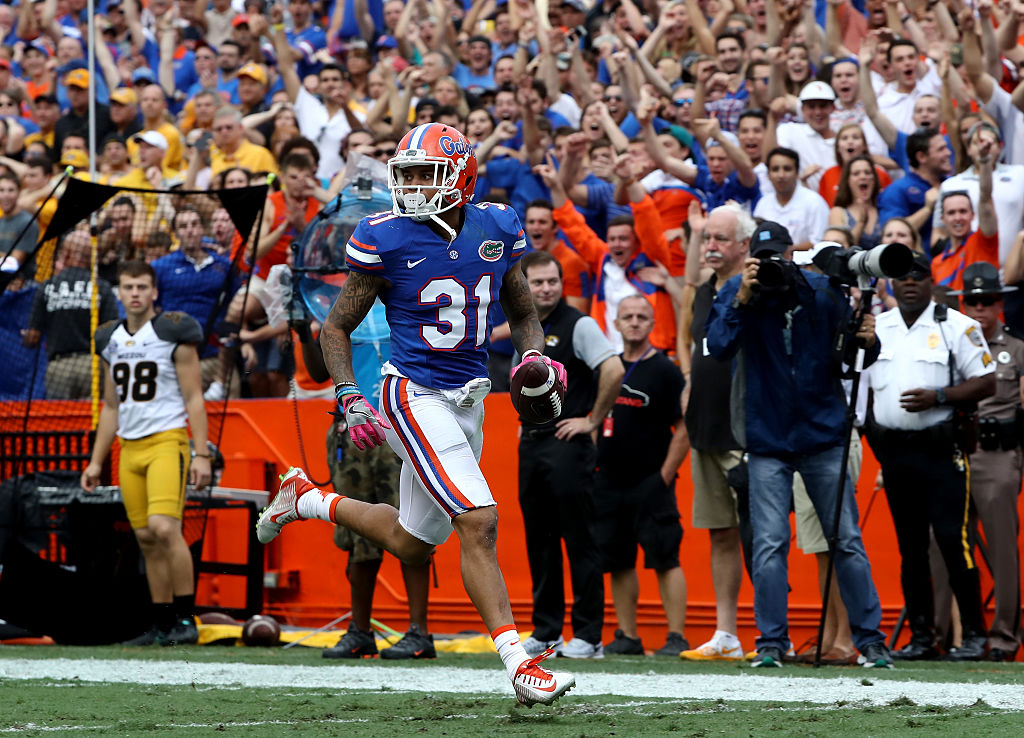 An All-SEC selection in 2015 as a sophomore, Tabor has excellent size for his position and a great feel for the game. A suspension for "behavior that is not acceptable" prior to this season might raise some red flags and cause his draft stock to fall, but he nevertheless is rated among the best corners in the country.
8. Corey Davis, WR, Western Michigan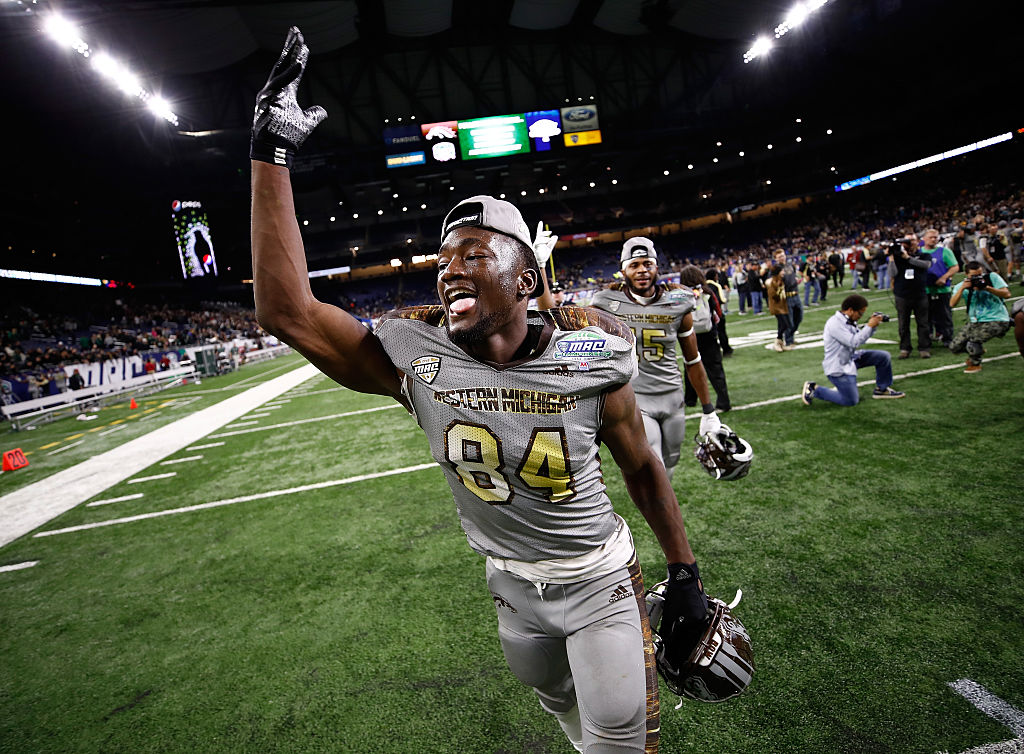 Since Davis doesn't play in a Power 5 conference, he probably doesn't attract as much attention as he should. That doesn't take away his great size and 4.4 speed, though. Watch out.
7. Reuben Foster, LB, Alabama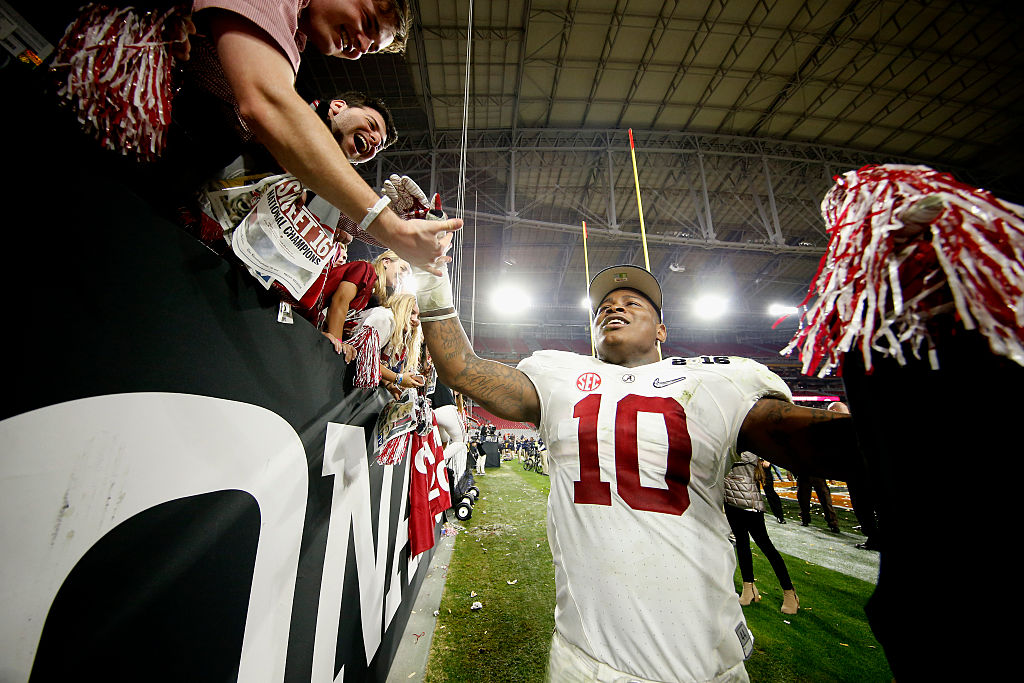 Foster, who started for last year's national championship team and has recorded 94 tackles and four sacks this season, continues to get better. He's also gotten in better shape, trimming almost 20 pounds over the last several months. According to multiple reports, many scouts feel he is the most complete player among all defensive stars in the draft.
6. Dalvin Cook, RB, Florida State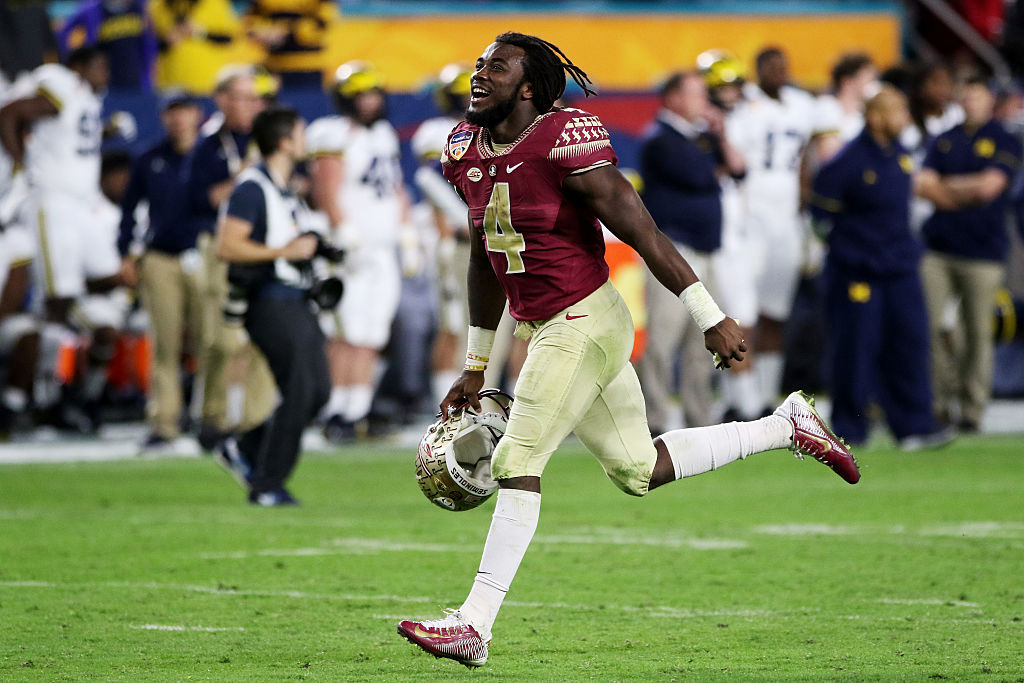 Cook is a relentless runner, equipped with elite speed and strength that enabled him to eclipse 1,600 yards each of the last two seasons. In the right situation, there's little doubt he'll become a top-tier starting running back in the NFL.
5. Jamal Adams, S, LSU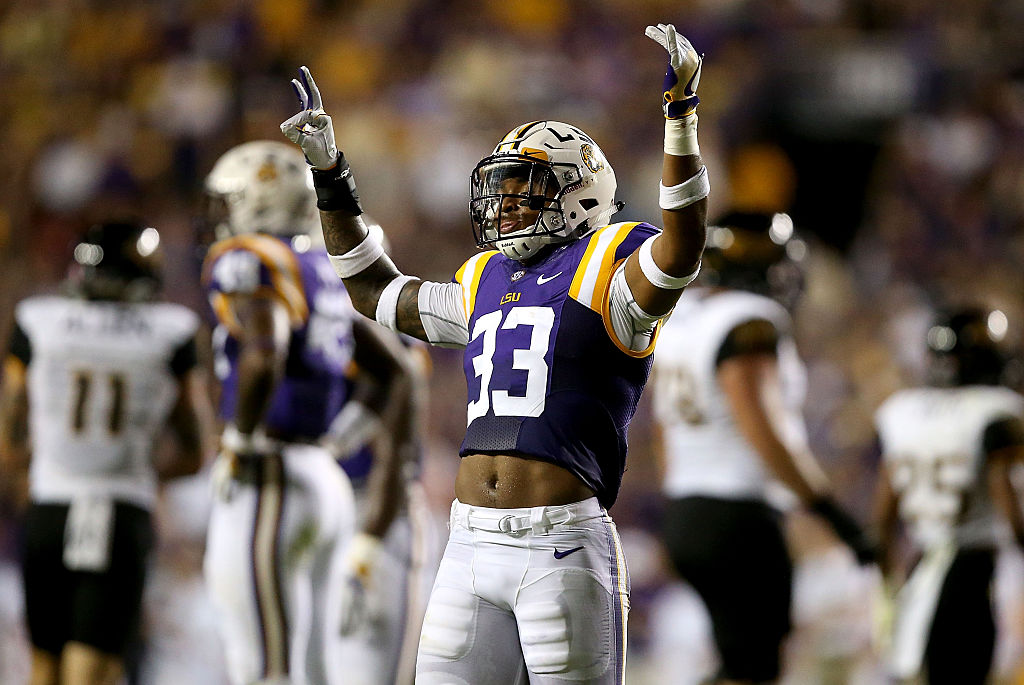 A versatile athlete who reminds many of former Tigers safety Tyrann Mathieu, Adams carries the "same explosion and instincts" as Troy Polamalu, according to former NFL player Ryan Clark, who doubles as Adams' mentor. If he truly decides to make the jump to the NFL, look for him to be a top-10 pick.
4. Leonard Fournette, RB, LSU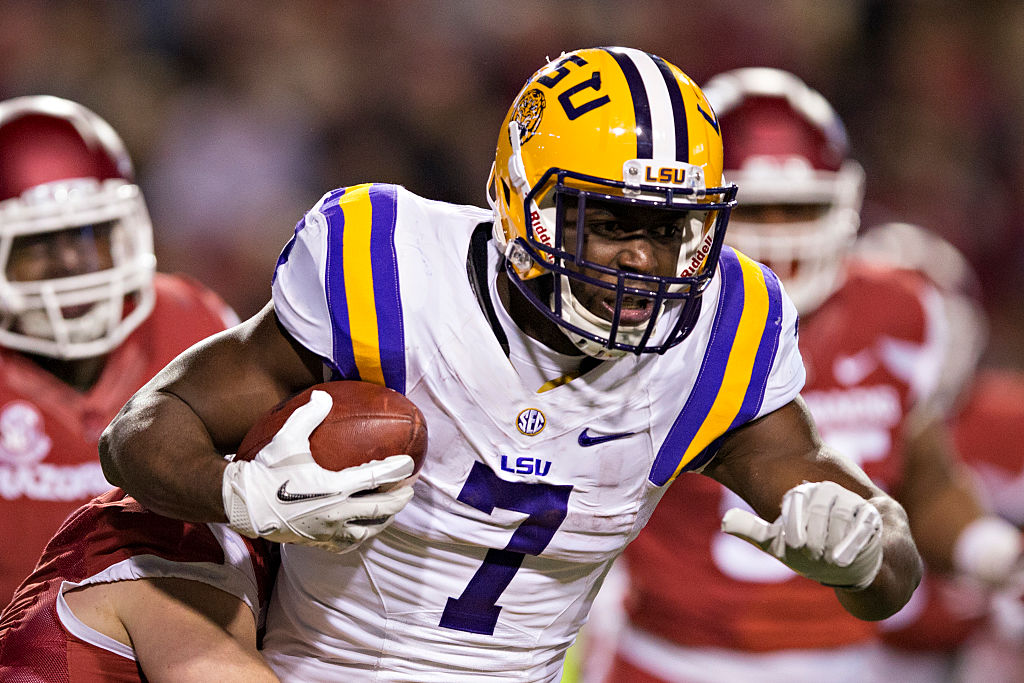 Simply put, this punishing running back has the best combination of size, strength, speed and power in a rookie since Adrian Peterson. Fournette's 119.7 rushing yards per game ranks first in LSU history, as does his single-season rushing total of 1,953 last year. He recorded 843 yard and eight touchdown in seven games this year, after dealing with a nagging injury. Regardless, the 6-foot-1, 230-pound running back will be ready for NFL defenses.
3. Jabrill Peppers, DB, Michigan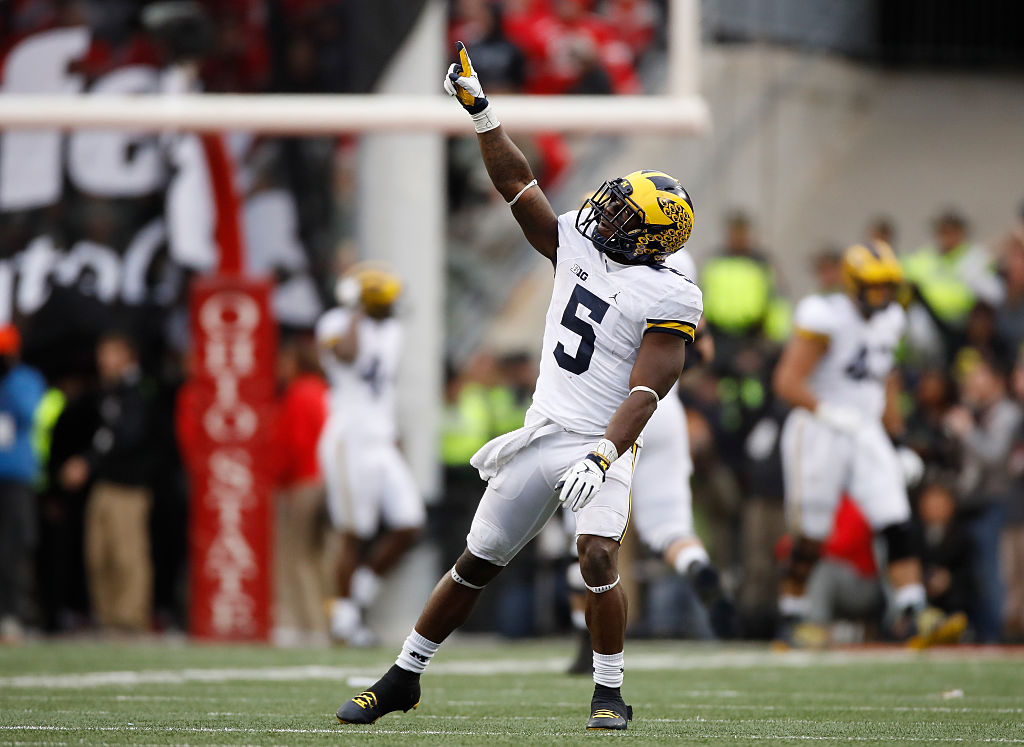 His athleticism is off the charts, versatility is rare, and talent is exceptional. Peppers will likely start on his NFL team from Week 1 and won't disappoint. It remains to be seen which position he'll settle into, but he's a five-star natural playmaker who will anchor a secondary defense and perhaps contribute as a kick returner.
2. Jonathan Allen, DL, Alabama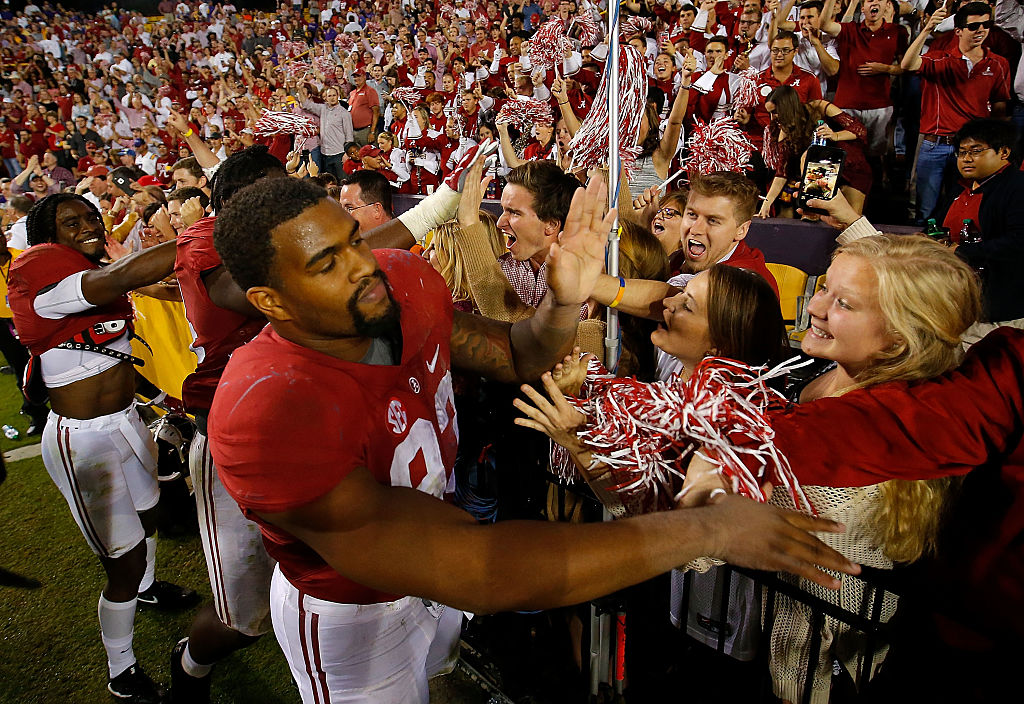 Allen has established himself as the most dominant defensive lineman in college football. His versatility and production will undoubtedly impact a team picking inside the Top 3.
1. Myles Garrett, DE, Texas A&M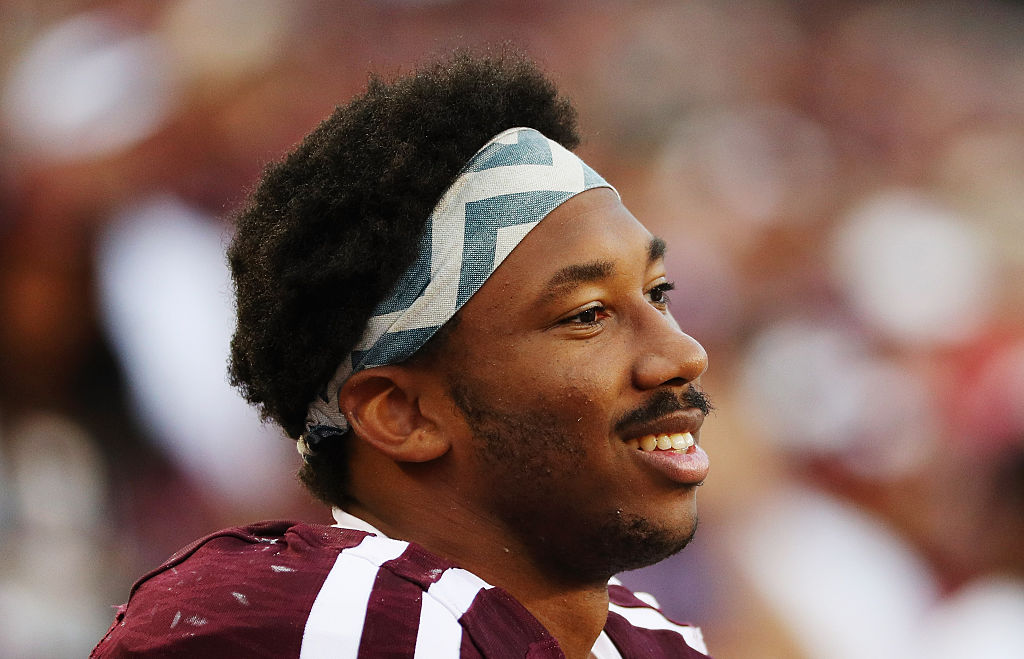 An explosive pass-rusher, the 6-foot-5 Garrett has the tools to become a J.J. Watt-type force for any defensive unit in the league. He posted 32.5 sacks and 48.5 tackles for loss over the past three seasons. More importantly, very few players at 270 pounds have been able to move like him.