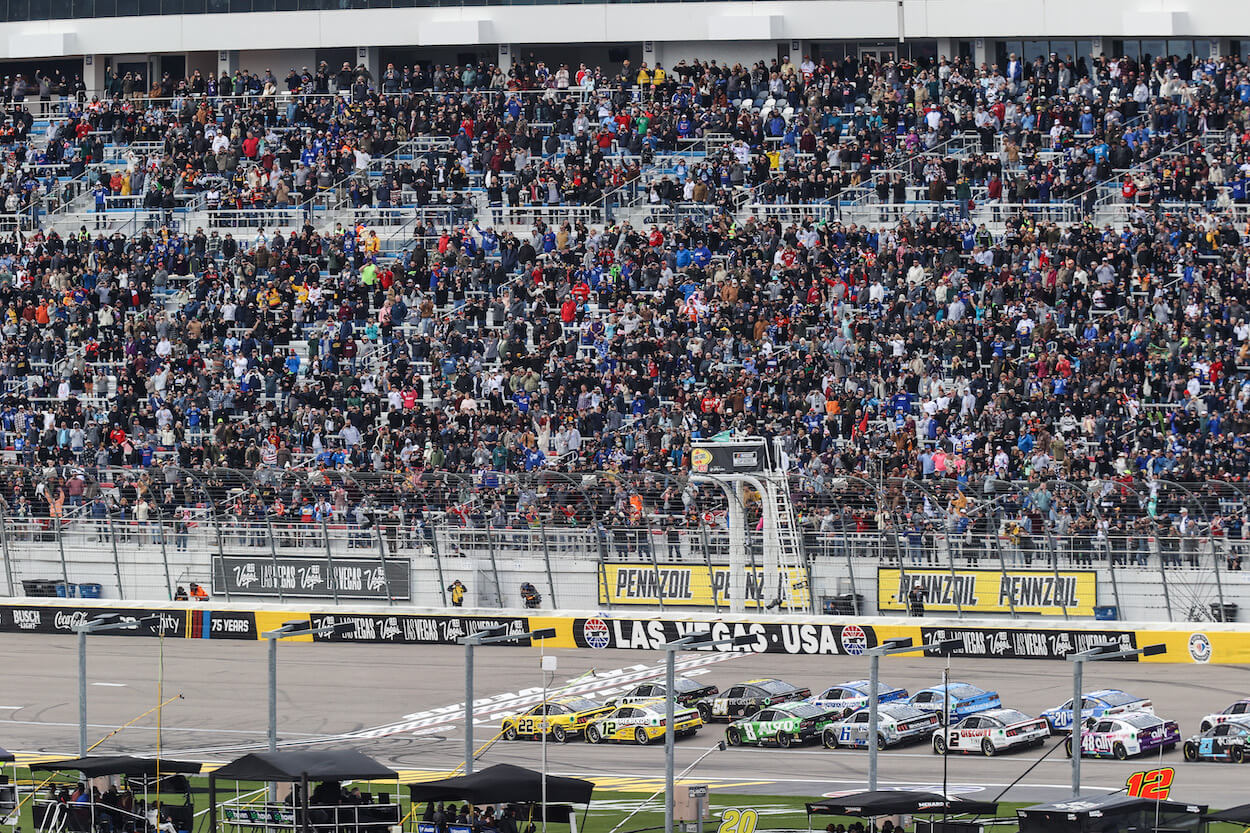 Commercial Tracker: 2023 NASCAR Cup Series Pennzoil 400 at Las Vegas Motor Speedway
Here is our latest commercial tracker for the NASCAR Cup Series Pennzoil 400 from Las Vegas Motor Speedway.
Each week we are tracking the number of commercials shown during each NASCAR Cup Series race broadcast, breaking it down by total number of commercial breaks, including side-by-sides, total commercials, and total amount of time spent airing ads. This week is the Pennzoil 400 from Las Vegas Motor Speedway.  
Fox front-loads commercials in first stage of race at Las Vegas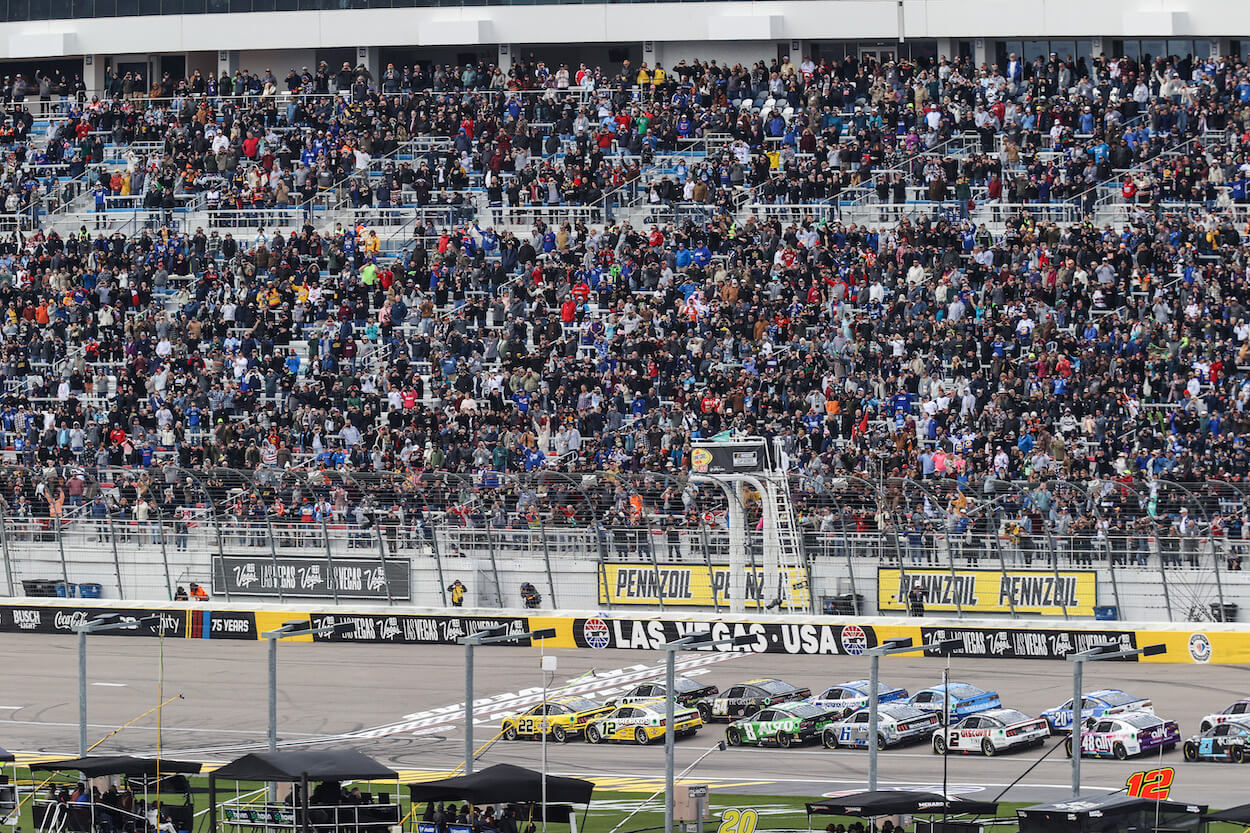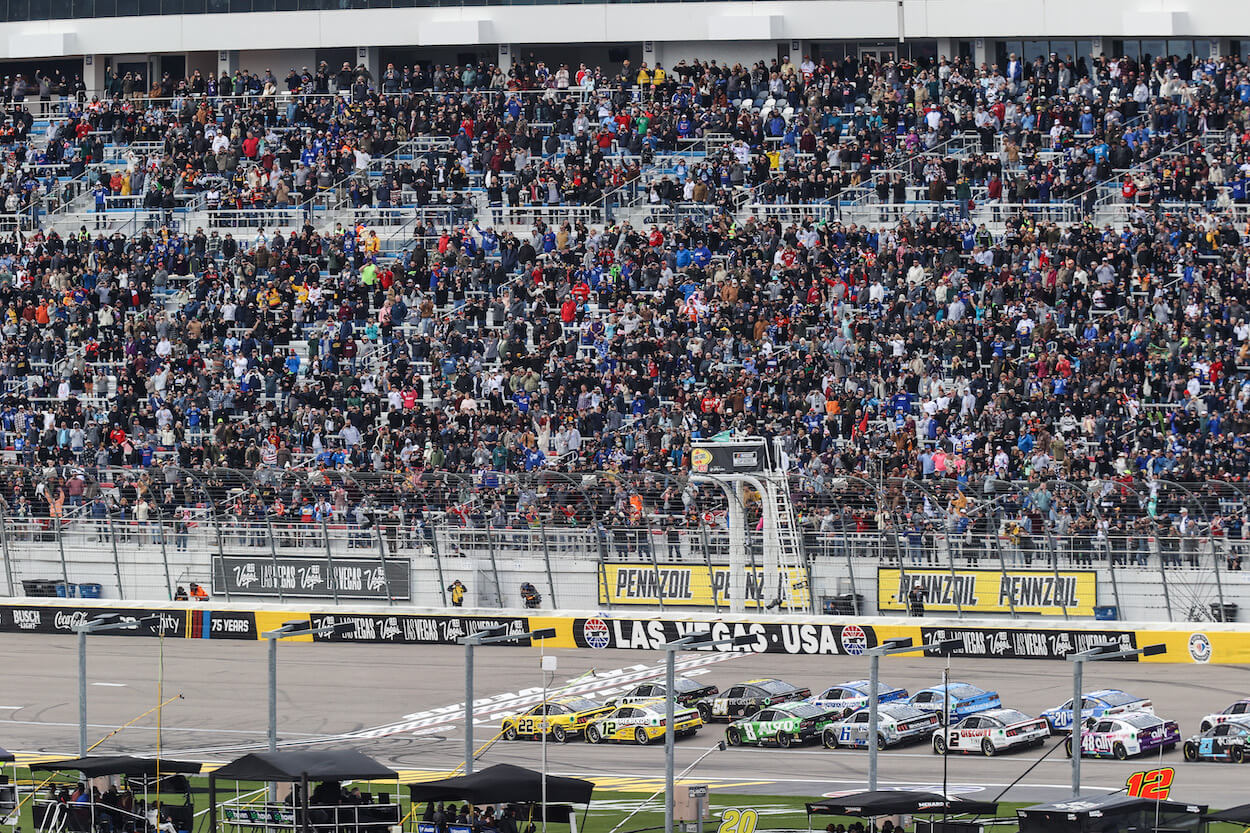 The green flag for the Pennzoil 400 at Las Vegas Motor Speedway waved at 3:52 ET. The first commercial break came just 11 laps into the race and featured six commercials that lasted 2:30. It was the beginning of Fox's front-loading of advertisements, which is done to allow as much green-flag racing to air at the end of the race.  
Several minutes later, on Lap 25, Fox ran its second commercial break that included seven commercials and ran for 2:35. During a caution-free first stage, the network aired a total of seven breaks (including two during the stage break), with one side-by-side. The final breakdown of the stage included 38 commercials for a total watch time of 17:00.  
Stage 2 goes caution-free and includes most commercials
Unlike last week in Fontana at Auto Club Speedway when there were numerous cautions in Stage 2, the network didn't have that option at Las Vegas as the stage ran caution-free. As a result, the network had to air numerous green-flag breaks during the segment. 
As a result, the second stage numbers matched what was aired in the first stage, with a total of seven commercial breaks, including a couple during the end of the stage and one side-by-side. The total number of commercials for the segment ended at 44 and lasted for 17:45. 
Last stage features fewest commercials 
As was the case in the previous broadcasts and Fox's Mike Joy happily pointed out, there were fewer breaks aired in the third and final stage. Interestingly, the first one came during the first caution for an accident in the race when reigning Cup Series champion Joey Logano got shoved into the wall before he went for a ride. 
That commercial break included five spots and ran for 2:30. The network aired three more breaks in the final laps of the race, including a pair of side-by-sides. When it was over, the stage included a total of 19 commercials and a watch time of 11:40.  
Final numbers
| | |
| --- | --- |
| Total Time of Race (Green to Checkered) | 2 Hours 51 Minutes |
| Total Commercial Breaks (Side-By-Sides) | 18 (4) |
| Total Commercials | 101 |
| Total Time in Commercials | 46:25 |
| Longest Commercial – Paxlovid | 1:30 |
| Company With Most Commercials | Tie between Coke and Toyota with 6 each |
For the latest breaking news and information about NASCAR's three national series, check out @kdsportswriter on Twitter.