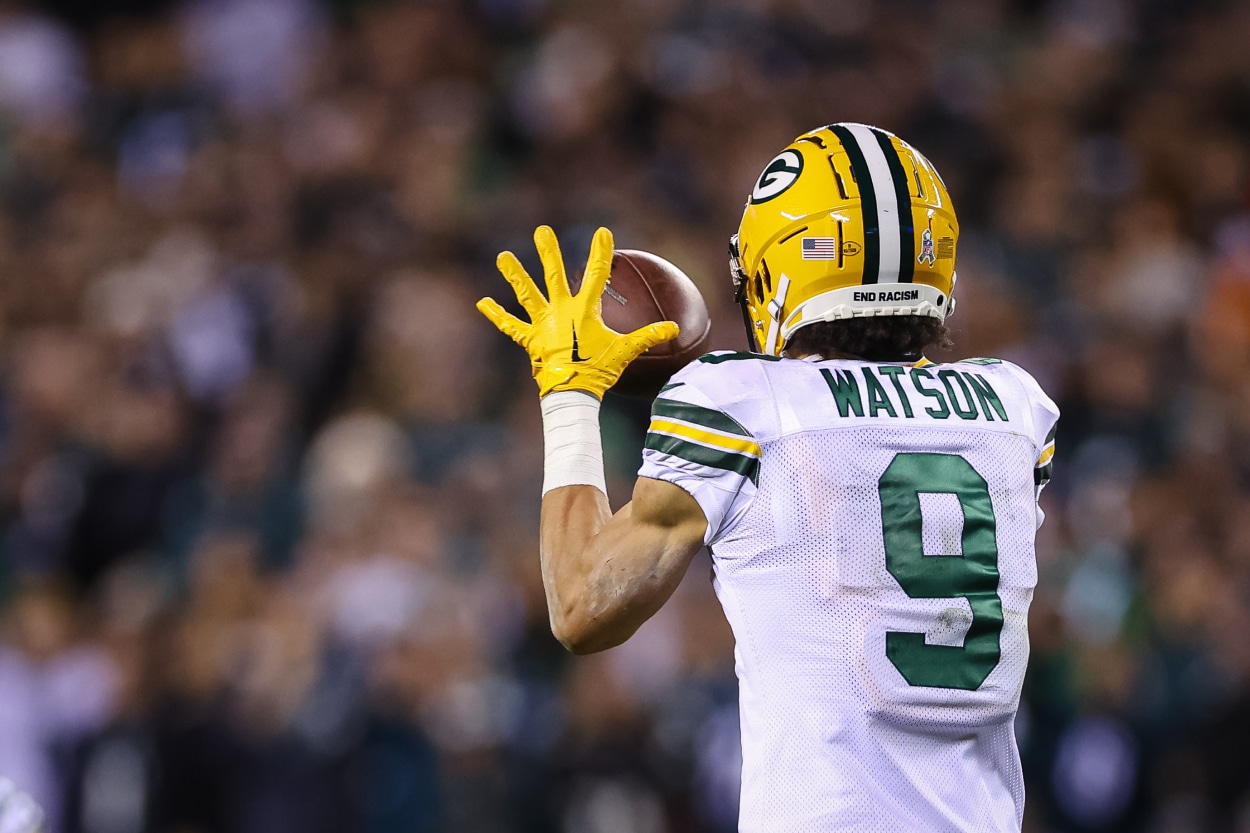 Confidence Is Taking Packers WR Christian Watson to a Whole New Level
Christian Watson has six touchdowns in his last three games for the Green Bay Packers.
While things haven't gone the way the Green Bay Packers wanted this season, one big positive has been the recent play of rookie wide receiver Christian Watson. Watson, a second-round pick out of North Dakota State, has emerged as the team's biggest threat in the passing game after a rough start to the season.
Watson enters Sunday's clash with the Chicago Bears, having caught all six of his touchdowns this year in his last three games. His play of late has given him a world of confidence that's taken him to new heights.
Christian Watson had a rough start to the season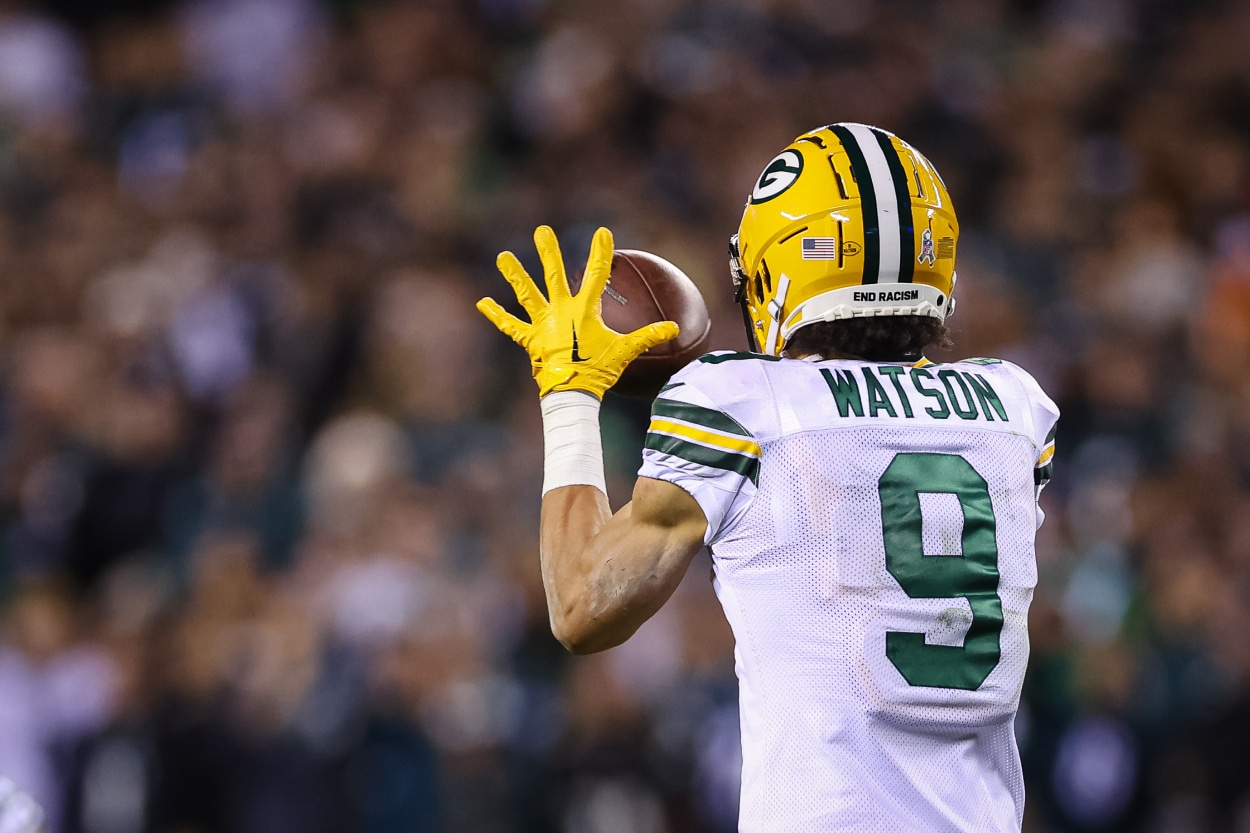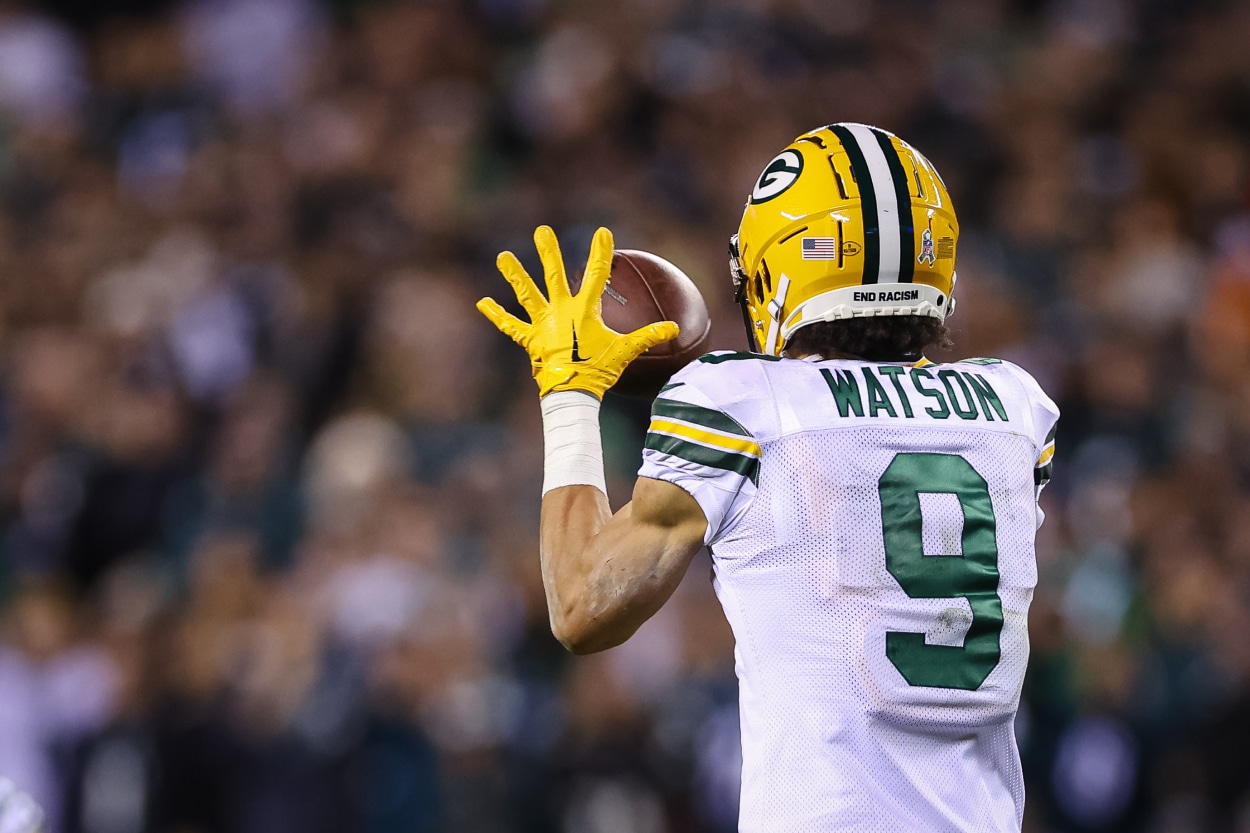 The biggest question mark heading into the 2022 season was how the Packers would be able to handle the loss of wide receiver Davante Adams. The Pack sent Adams to the Las Vegas Raiders in a trade, leaving Green Bay without a top-notch receiving threat.
The Packers had to start over with their receivers. Allen Lazard was expected to be the No. 1 target, but he hasn't emerged as expected. Quarterback Aaron Rodgers had old-reliable in Randall Cobb returning, but Green Bay's success in the passing game hinged on two rookies — Watson and Romeo Doubs.
The two struggled throughout camp. Rodgers grew frustrated with their drops and their route running.
"A lot of mental errors, a lot of pre-snap penalties," Rodgers said during camp, per The New York Post. "Kind of been the theme of camp. Simple, simple plays we're messing up.
"You keep dropping the ball, you're not going to be out there. It's going to be the most reliable guys that are out there. The preparation and the job responsibility is most important."
Even in the season opener, Rodgers lofted a beautiful pass to Watson on Green Bay's first series that was flat-out dropped. Watson then battled injuries, missing two games. After Week 1, Watson had just six catches in his next four games.
Watson has been a big part of Green Bay's passing game lately
During an early November game against the Detroit Lions, Doubs left with an ankle injury and hasn't played since. That's opened the door for Watson, who has taken full advantage.
Since that loss to the Lions, Watson has six touchdowns in three games, and Rodgers has full confidence in him. Despite the recent success, Watson says this is just the beginning of what he can do.
"I still think I'm a long ways from where I want to be," Watson told reporters this week. "I'm still on the rise."
He also said the confidence he's gained of the last few weeks will help him reach his full potential, although he doesn't expect to score six touchdowns every three weeks.
"I'm just taking it one week at a time, putting in that work, putting in that preparation and everything I need to do," he said. "Whatever happens on Sundays happens.
"Obviously, I'm thankful for the opportunities. I know I'm not always going to have six touchdowns every month. I think it was just a flash of what I'm able to do going forward. And obviously, like I said before, that boost of confidence for me."