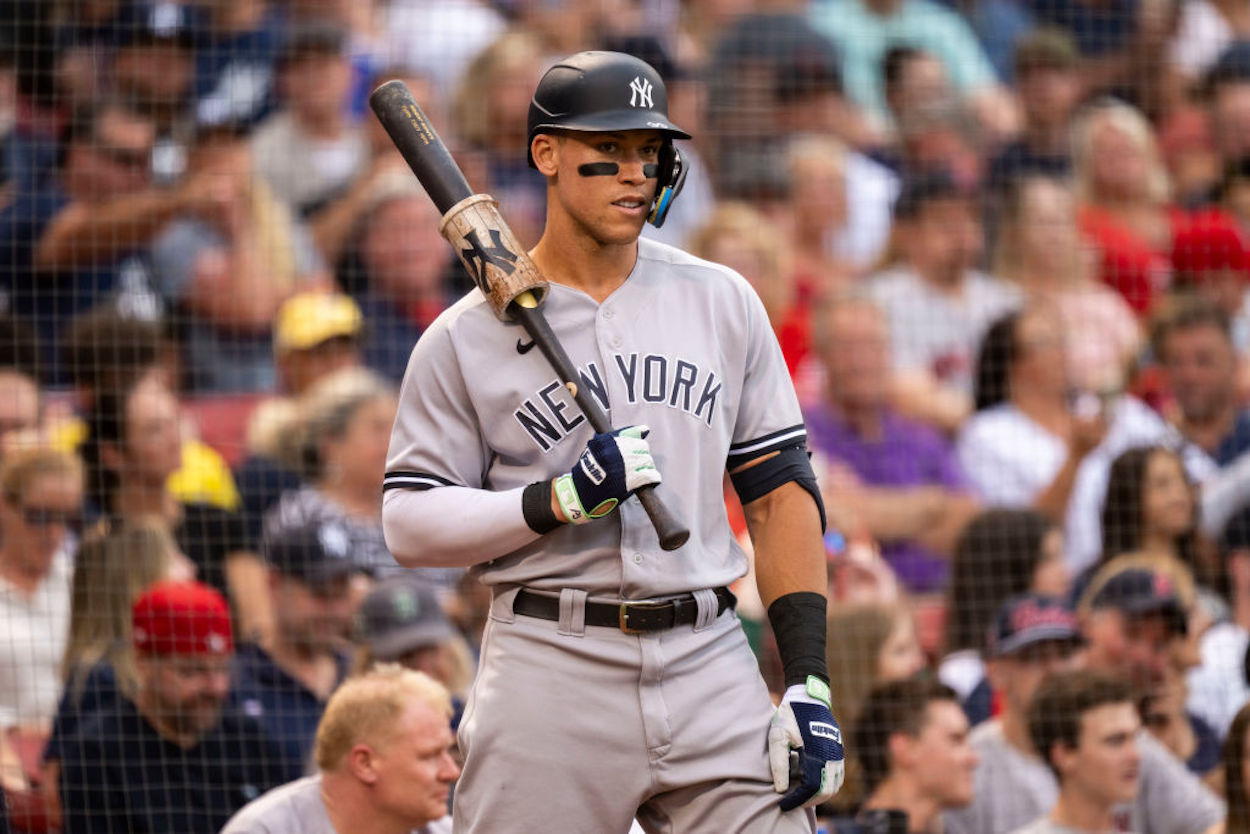 Could Aaron Judge Be Baseball's Next $300 Million Player?
Yankees slugger Aaron Judge is due for a new contract, whether it's in New York or elsewhere. But how much money is too much?
All-Star outfielder Aaron Judge has said several times he'd like to be with the New York Yankees for the remainder of his big-league career. Here are his exact words from back in March when discussing a potential arbitration hearing with New York (h/t ESPN): 
"I want to play here, I want to finish my career here. There's no better place to play."
However, wanting to stick around and getting a contract he thinks is fair are two very different things. The 30-year-old outfielder just secured his fourth All-Star Game selection. He's also leading the league with 30 home runs and 67 runs scored for a Yankees squad that's far and away the best team in baseball. 
With situations like this, it's important to know where things stand between both parties based on media reports and any public statements made. Let's look at what we know and take it from there.
What sort of contract is Aaron Judge is reportedly looking for?
In April 2023, Judge will turn 31. Although he's been putting up huge numbers, his age at the start of his next contract will likely have an impact on any negotiations moving forward. The days of players on the wrong side of 30 getting lucrative 10-year deals (like what the Los Angeles Angels did with Albert Pujols) are likely a thing of the past. 
According to what Ken Rosenthal of The Athletic reported during preseason extension negotiations with Judge and the Yankees, the outfielder is aware of that. Per Rosenthal, Judge didn't ask for an extension longer than eight years (nine years, including 2022). But with that ask came one that was probably the biggest sticking point: how much he wants to earn per year. 
Jon Heyman of The New York Post heard Judge was looking for an extension of nine or 10 years (which disputes Rosenthal's report). However, he also reported that the outfielder asked for an annual average value of $36 million. That'd be the same per-year guarantee Mike Trout is getting from the Angels. 
The New York Yankees haven't matched that offer as of yet
Judge had set a self-imposed Opening Day deadline to get an extension done with New York. As we all know at this point, both sides couldn't agree upon an extension before Game 1 of 162. It was out of the ordinary to hear Yankees General Manager Brian Cashman disclose the details of New York's offer, though. 
For those at home who don't want to do the math, this offer had a $30.5 million annual average value attached to it. Given the situation at the time, this appeared to be a pretty good offer from New York, especially since this potential contract would've started in 2023. With his $19 million salary for 2022, the total value of this offer would've been eight years and $232.5 million. 
That's not chump change, but Judge appeared comfortable betting on himself to outperform that offer this season. He's done just that so far – through 371 plate appearances, he's slashing .279/.358/.601 with those 30 homers, 65 RBI, and 67 runs scored. Even with a recent slump, his 166 Weighted Runs Created Plus (wRC+) and 4.2 FanGraphs WAR (fWAR) are both on track to represent his best production since 2017, which was his AL Rookie of the Year campaign. 
Handing Judge a long-term contract extension carries some risk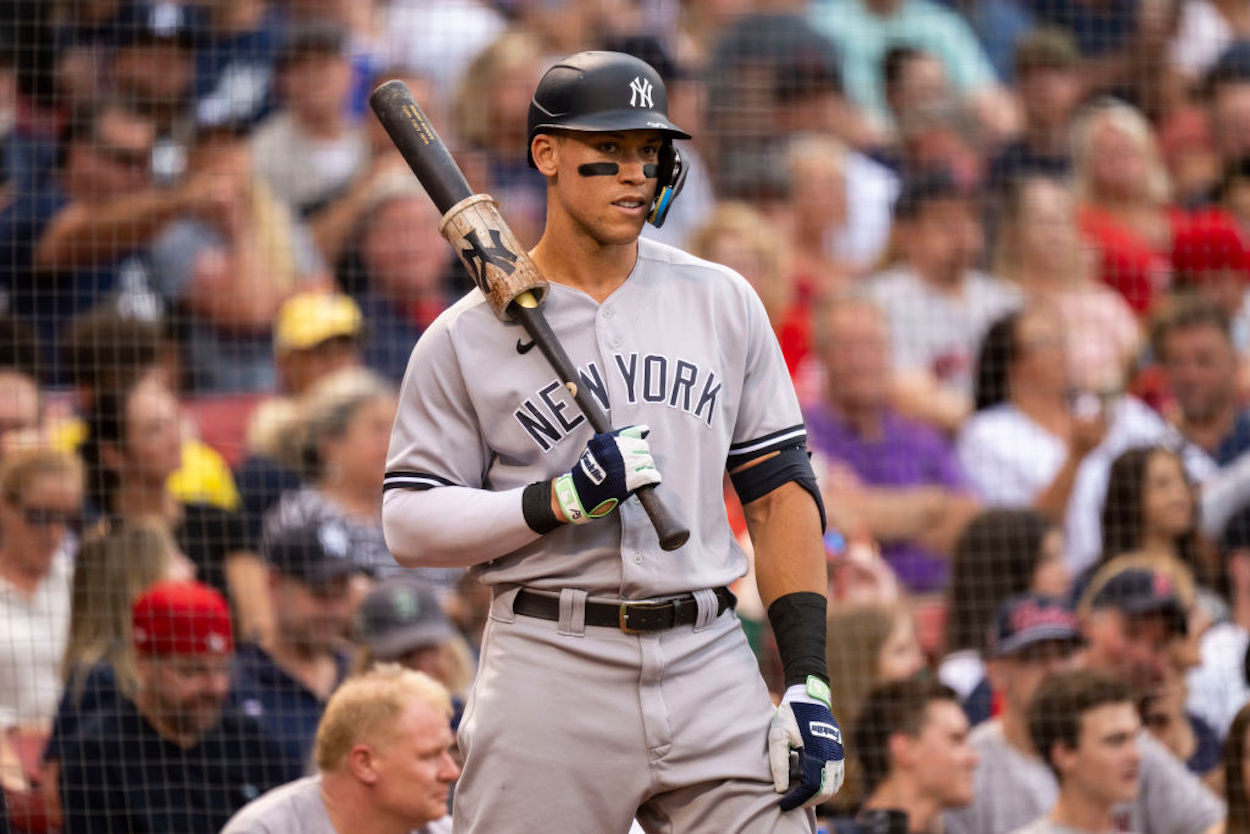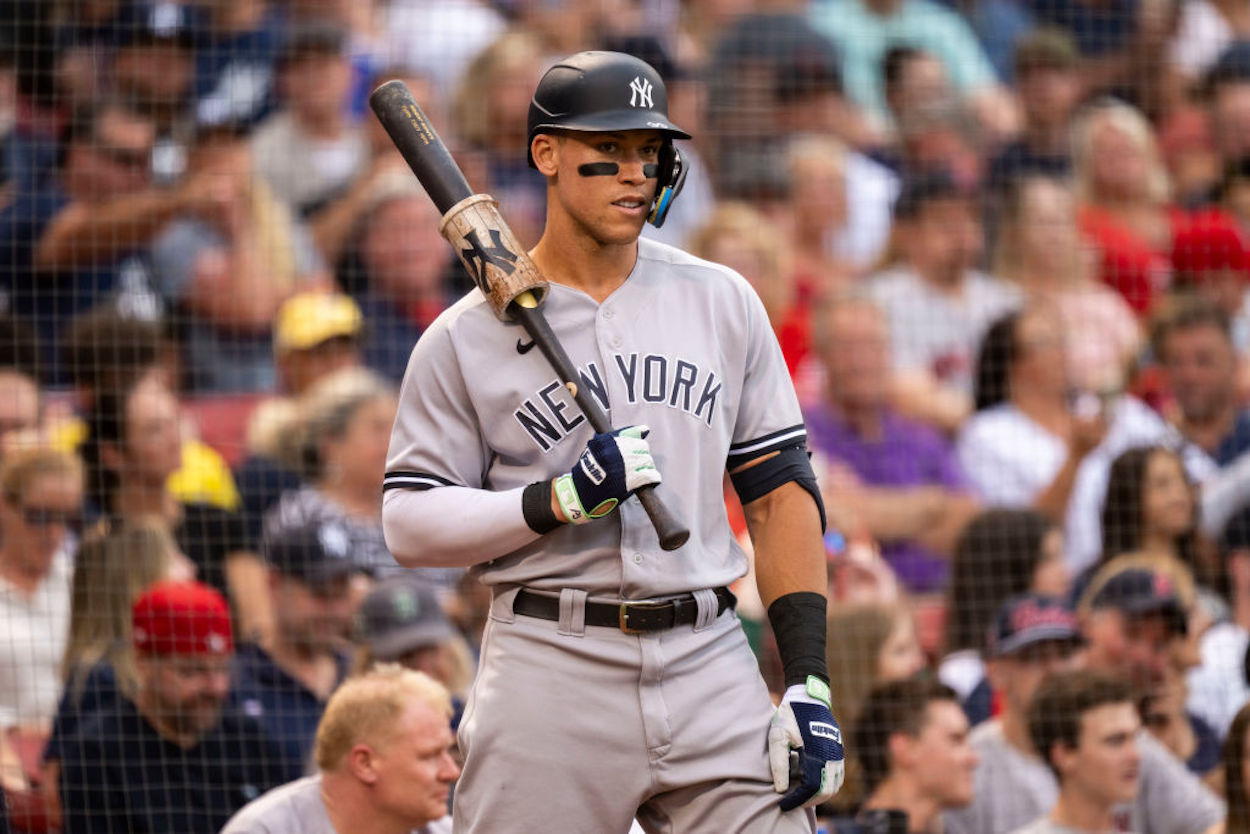 As with any long-term deal, the biggest risk an organization takes on is the potential of a player getting injured and either missing significant time or failing to finish out the contract. We saw that happen with guys like David Wright and Prince Fielder. For someone in Judge's situation, that risk goes up a little bit because of his age. His injury history is also something teams will take into consideration, and the Yankees likely did before extending that preseason contract offer. 
Judge has left no doubt about how valuable of a player he is when on the field. He's registered five seasons of 20-plus homers (three of 30-plus), has a career wRC+ of 153, and has finished with at least 4.0 fWAR in a season four times. 
While he's currently on track to do it again in 2022, the big outfielder has only appeared in more than 130 games in a season on two occasions (2017 and 2021). He appeared in 112 games in 2018, 102 in 2019, and 28 of 60 games during 2020's pandemic-shortened season. 
Putting together consecutive healthy campaigns prior to free agency will help his stock. But still, it's probably not reasonable to expect a player to remain healthy more often as they creep toward their mid to late 30s. That's why we've seen a rise in contracts that are short in overall length but high in annual average value (such as Max Scherzer's three-year, $130 million contract with the Mets as one example). 
Will Aaron Judge actually reach free agency?
What could the market look like for Judge if he did hit free agency this winter? It's hard to know for sure, but there are several teams that could make sense. ESPN's Buster Olney recently mentioned the following organizations as possible fits (outside of the Yankees): the San Francisco Giants, Chicago Cubs, New York Mets, Los Angeles Dodgers, Minnesota Twins, Boston Red Sox, and Los Angeles Angels. 
If Judge did become a free agent, it wouldn't be shocking to see a team offer him the annual average value he's reportedly looking for. And who knows, there could be some front office executives out there willing to get close to the $40-million-per-year range while trying to convince the outfielder to accept a contract term shorter than seven or eight years. 
That is, of course, if he makes it to the open market. We already talked about Judge's Opening Day deadline for contract negotiations. However, the above clip implies he'd be willing to negotiate a deal and reach an agreement before the season ends. 
What are the chances of Judge becoming baseball's next $300 million player? Given his specific situation, that seems unlikely. Even if he were to earn $36 million per year over eight seasons, that would put the total value of this hypothetical contract at $288 million. So, it certainly seems as if the biggest barrier to Judge getting to that huge number is the length of his contract, not the average annual value. 
Either way, this dude is going to get paid handsomely within the next few months. It'll be interesting to see whether his desire to be a Yankee for life comes true, or if he'll need to skip town to get the compensation he's looking for. 
All stats and award information courtesy of Baseball Reference and FanGraphs. All contract figures courtesy of Spotrac.