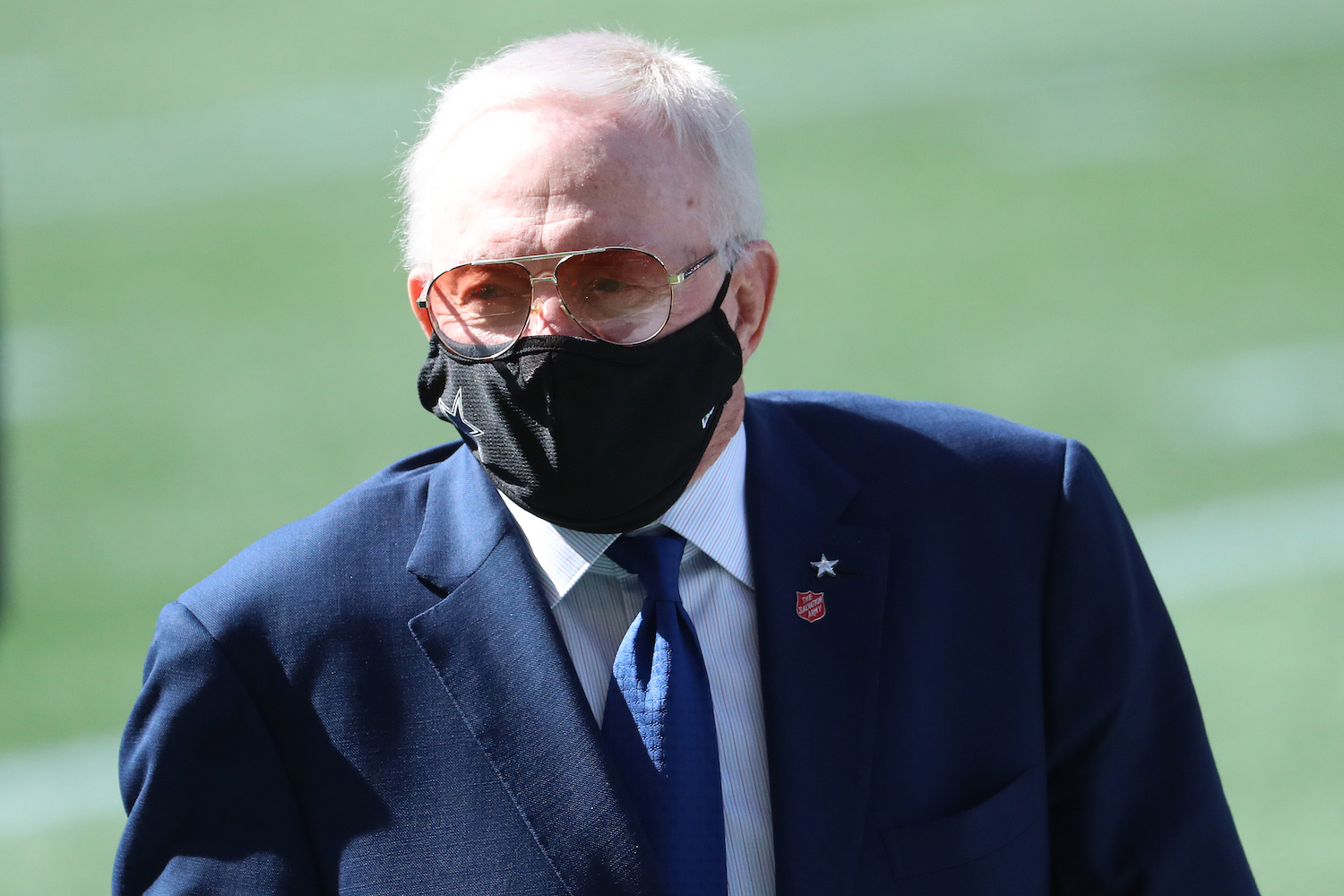 Could Jerry Jones' Serious Heart Condition, Age, and Stress of 2020 Season Force Him to Step Away?
Jerry Jones has had a serious heart condition for years. Could that condition, the stress of the 2020 season, and his age—recently turned 78—force him to step away?
Jerry Jones purchased the Dallas Cowboys in 1989. Since he took over the team, they have won three Super Bowl titles. Those championships, however, all happened within Jones' first six years as the boss and were primarily due to former head coach Jimmy Johnson, who was also responsible for personnel decisions. 
Since the mid-1990s, as Cowboys fans can attest, making it to the NFC Championship has been nothing but a dream, much less another Super Bowl. Could the stress of that sustained lack of success, including the abysmal 2020 campaign, combined with Jerry Jones' age, and a serious heart condition ultimately end with Jones finally giving up control of the personnel decisions for the club? 
Dallas Cowboys struggle in 2020
When Dallas Cowboys owner Jerry Jones fired Jason Garrett after last season and replaced him with Super Bowl-winning coach Mike McCarthy, he never could have envisioned what has transpired in 2020. Just a week away from the midway point of the season and the Cowboys have a 2-5 record. Surprisingly, it could have and probably should have been worse had it not been for the Atlanta Falcons and their propensity to blow games late.
Dak Prescott and the receiving corps have unquestionably been the season's highlights. That abruptly ended when Prescott suffered a gruesome season-ending injury in Week 5 against the Giants. Prior to his injury, Prescott was on pace to set multiple passing records for the franchise and the league.
Despite Prescott's prolific passing numbers, the Cowboys offense has struggled with turnovers and have surrendered a league-worst 16. But it's the Cowboys defense that keeps Jerry Jones awake at night. The defense is the NFL's worst in multiple categories, including most points (34.7) and most rushing yards (178.3) allowed per game.    
Stress of 2020 season getting to Jerry Jones
With the Dallas Cowboys struggling to a 2-5 mark, Jerry Jones, to his credit, hasn't shirked away from making his weekly appearances on the radio. And he's answered some hard-hitting questions. In recent weeks, however, those interviews have grown more contentious. 
Last week, Jones was asked to respond to a report that multiple players questioned the coaching staff's competence. An agitated Jones responded. 
"Did you really think it (the report) has any credibility? Think about it. Do you really think it has any credibility? It has none," an agitated Jones answered his own question. He later told the show hosts they were "full of it."
This week, Jerry Jones appeared for his regular segment and once again didn't like the line of questions when the topic drifted to there possibly being a leadership void. 
"Well, just shut up and let me answer it. No," Jones curtly answered.
Could heart condition, age, and stress force him out?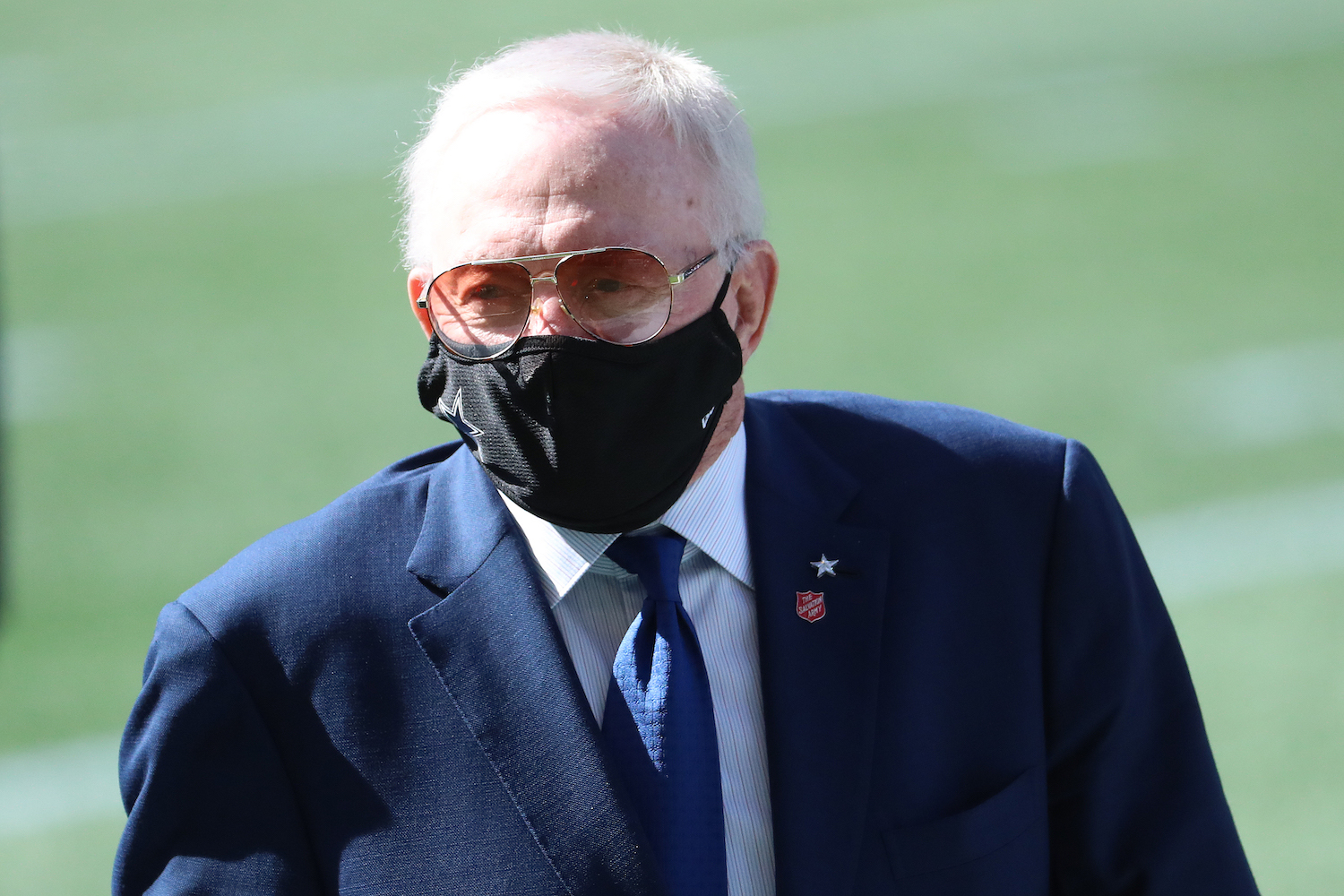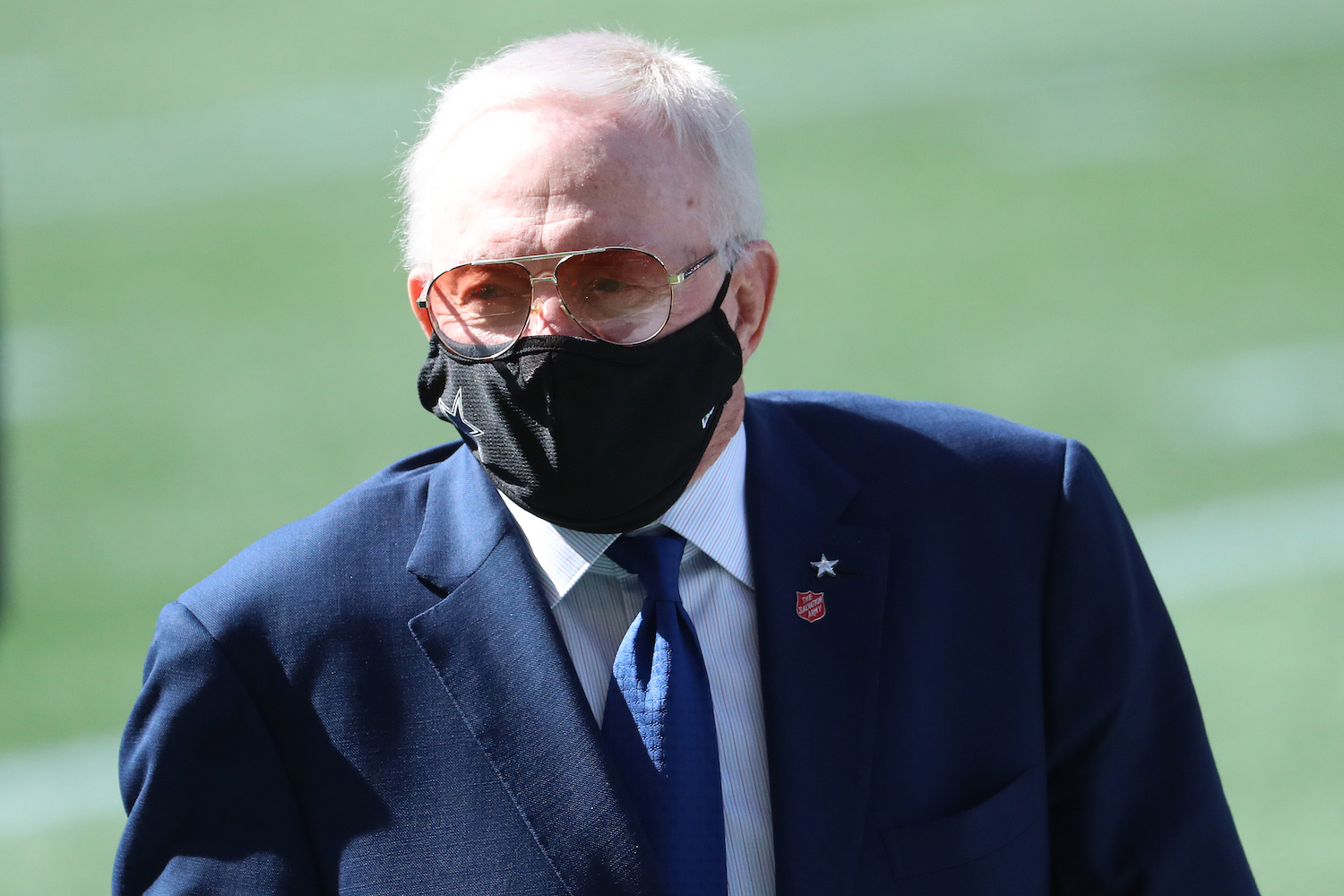 In 2014, Jerry Jones was interviewed on the 25th anniversary of his purchasing the club. He talked about the stress of those early days and how it ultimately affected his health. He developed a heart arrhythmia. 
"I developed an arrhythmia during that time and I never had an unhealthy day in my life. An arrhythmia is called a 'good time heart,' by a lot of people and a lot of medical students get it. It was from not resting, never sleeping, and then getting up just right when you lay your head down. That kind of describes me from that period of time," Jones said in an ESPN interview. 
Jones' "good-time heart" is known as atrial fibrillation, which is an irregular heartbeat and can substantially increase the risk of stroke. Jones has tried various medical procedures to revert the heart back into its normal rhythm without any success. He still has the condition and treats it "with pills and blockers." 
According to the CDC, the condition contributes to about 158,000 deaths each year. The older Jerry Jones gets—he turned 78 on Oct. 13—coupled with more stress like that of the 2020 season, plus his ongoing heart condition, he might not have a choice but step away. Time will tell.