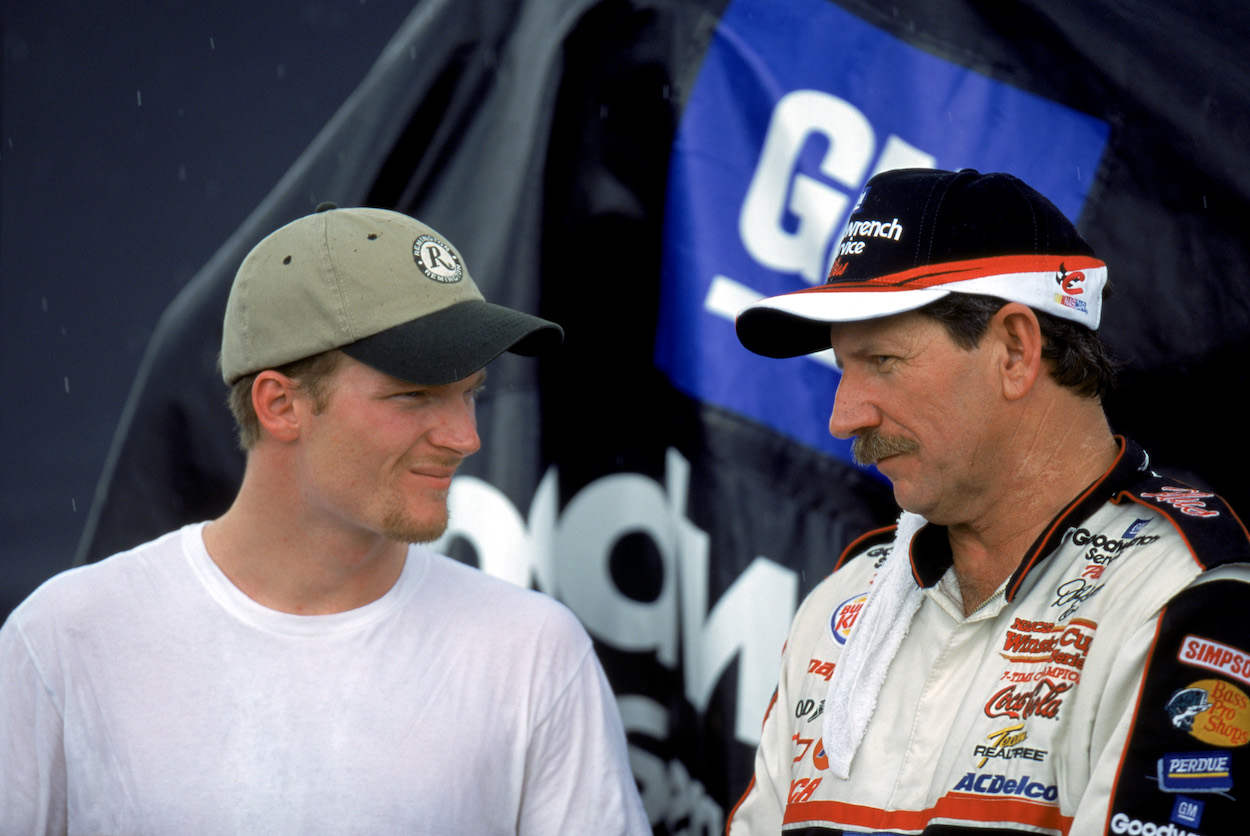 Dale Earnhardt Jr. Describes in Agonizing Detail the Unimaginable Pain and Jolt of Fear He Experienced the Moment He Learned of His Father's Death
Dale Earnhardt Sr. died 20 years ago today. Dale Jr. candidly described the unimaginable pain and jolt of fear he experienced the moment he learned of his father's death.
Twenty years ago today, Dale Earnhardt Jr. raced Michael Waltrip to the finish line of the Daytona 500. Dale Sr. positioned himself right behind the pair, pushing them until the very last lap when he was involved in a violent crash that tragically killed him. 
That final move by Dale Earnhardt Sr. on the race track turned out to be more than strategy. It was also symbolic. After years of Dale Sr. pushing his son to new heights as a person and a driver, his time as a teacher was ending. It was time for the pupil to take what he had learned and apply it to his own life. For Dale Jr., it was an unexpected but unavoidable lesson that came with unimaginable pain. 
Dale Earnhardt Sr. protected son and Michael Waltrip in final lap of 2001 Daytona 500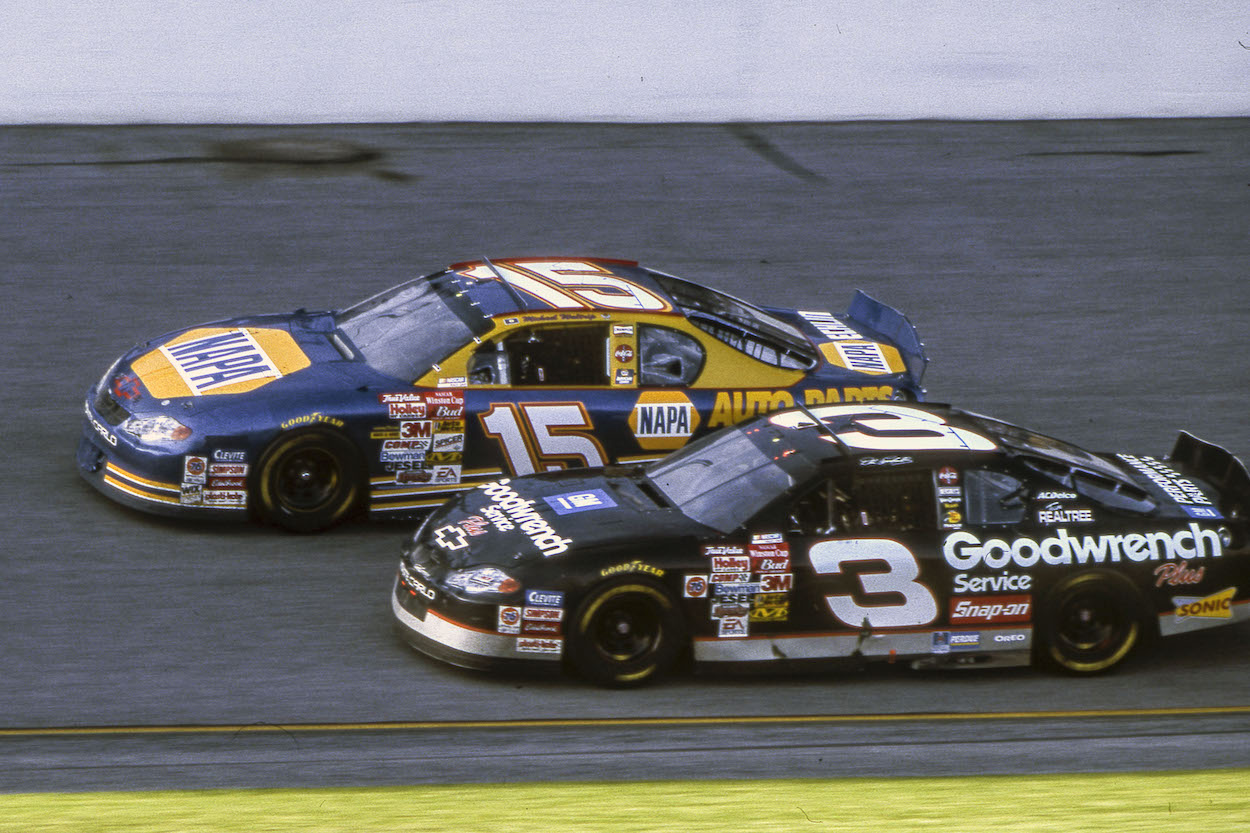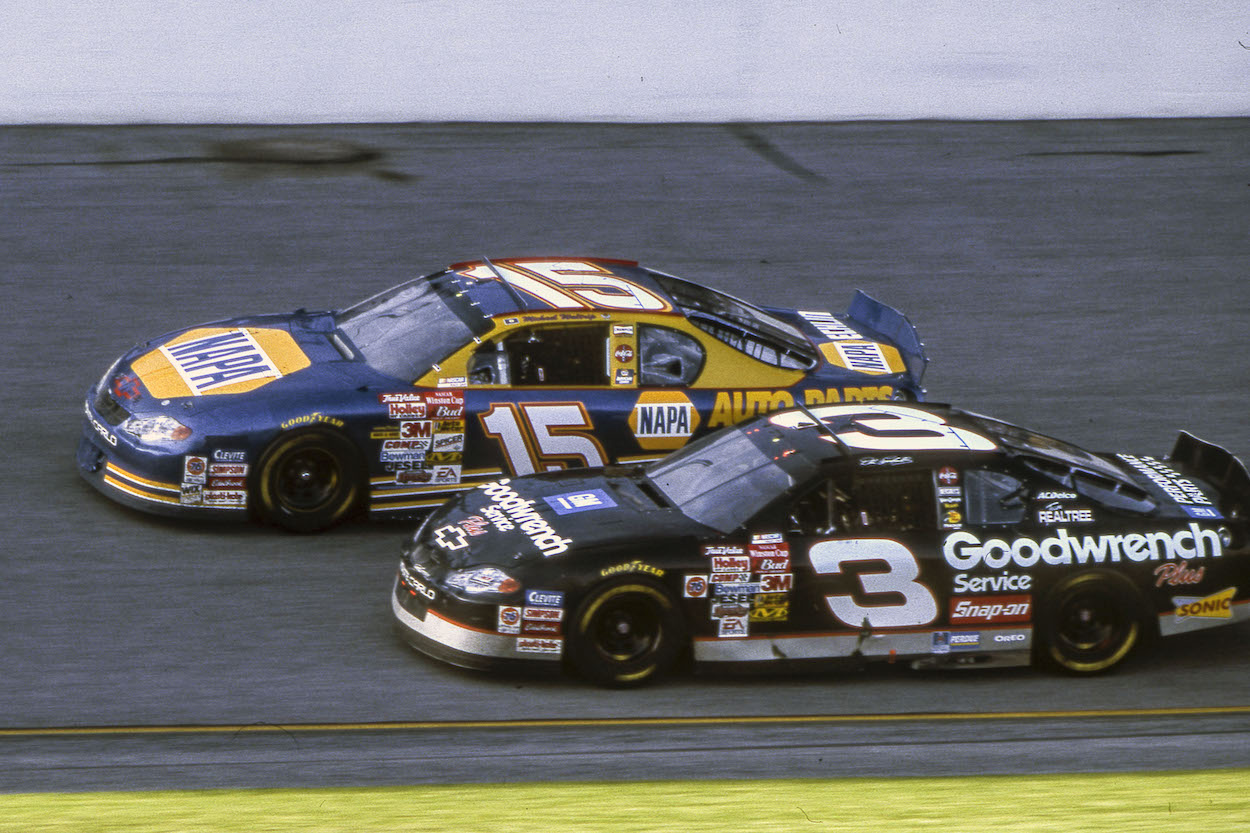 February 18, 2001.
It will go down as one of, if not the darkest day in NASCAR history. After capturing his first Daytona 500 three years earlier, Dale Earnhardt would have loved to add another title from the sport's biggest race but decided on that day it was time to share the sweet taste of victory with someone close to him.
Dale Jr. and Michael Waltrip, who was racing in his first Cup Series event for Dale Earnhardt Inc., jockeyed for the lead in the final laps of the Daytona 500 with Dale Sr. sitting comfortably in third place protecting against any potential intruders. 
On the final lap, the elder Earnhardt did his part, fending off any challengers, as the pair battled to the finish line. Dale Earnhardt Sr. never saw Waltrip win his first-ever Cup Series race, but he knew with absolute certainty the victorious vehicle was between him and his son, and that was what he had envisioned.
Accident and taken to the hospital
Moments before Michael Waltrip narrowly edged out Dale Earnhardt Jr. for the Daytona 500 win, Dale Sr. was protecting his teammates when Sterling Marlin tapped the left rear of his car, which sent it rocketing up the track violently into the wall. Ken Schrader got collected in the accident. Schrader and Earnhardt's cars slid down the track together to the infield. 
Seconds later, Schrader approached Earnhardt's smoking car and immediately knew the severity of his injuries. He later acknowledged that he avoided answering the question from reporters because he didn't want to be the one that broke the news of Earnhardt's death. 
Unfortunately, that tragic news came later from NASCAR President Mike Helton when he uttered those now infamous words — "We've lost Dale Earnhardt."  
The pain when Dale Earnhardt Jr. learned of his father's death
This past Sunday, on the 20th anniversary of Dale Earnhardt's death at the Daytona 500, ESPN debuted a new E60 episode, Intimidator: The Lasting Legacy of Dale Earnhardt. It featured exclusive interviews with many of the main players, including Dale Jr., who was very candid when he described the unimaginable pain he experienced at Halifax Medical Center not long after arriving on that Sunday afternoon. 
"When I realized that dad was gone, there's a noise coming out of me that I can't recreate. It was just like a bellow of shock and sorrow and fear," Earnhardt admitted. "I went back in my bus and my room and shut the door to my bedroom and just sat there and I thought to myself in that very moment, I was like, I'm going to have to do this by myself. The rest of my life.
"He was like — having dad was like a cheat sheet. Having dad was like knowing all the answers to everything. And I was like, man, I'm going to have to do this without that the rest of my life."
It was a sobering moment for Dale Earnhardt Jr. and one he wasn't sure how he would navigate. In hindsight, he's done pretty well for himself in both his professional and personal life. 
He retired from full-time racing on the NASCAR Cup Series in 2018 with 26 wins to his credit, including a pair of Daytona 500s. He's married with two children and has launched multiple successful companies in various industries.
His father would be proud. 
Like Sportscasting on Facebook. Follow us on Twitter @sportscasting19.