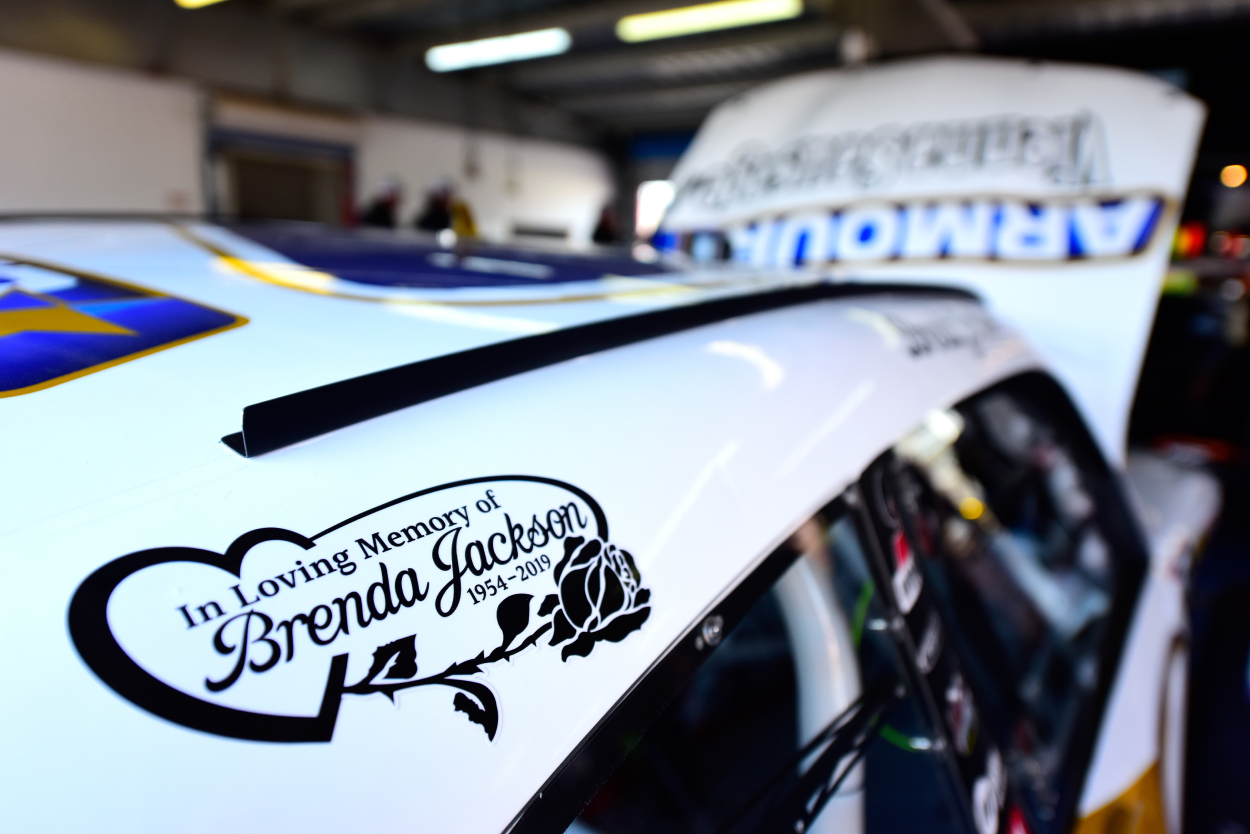 Dale Earnhardt Jr. Had a Magical Mother's Day Moment in 2017 Courtesy of ESPN
NASCAR's Dale Earnhardt Jr. was once set up by ESPN in 2017 and it turned into a magical Mother's Day moment.
Dale Earnhardt Jr. and his mother were close, at least emotionally. When the family home burned down when Junior was 6, he and his mother had to part ways. He had been living with her, but she was forced to move back with family in Virginia and wasn't able to take care of her children after losing everything in the home. Junior and his sister went to move in with their father, Dale Earnhardt Sr., who was just beginning a Hall-of-Fame motorsports career. Dale Jr. always appreciated his mother, and ESPN once set him up, providing an emotional Mother's Day back in 2017.
Who is Dale Earnhardt Jr.'s mother?
Brenda Gee was one of four children of the legendary Robert Gee, who used to build NASCAR cars for some high-profile drivers, including Dale Earnhardt Sr. Gee and Earnhardt married in 1972 and had two children, a daughter Kelley and a son, Dale Jr. The couple split relatively early in their marriage and the children went to live with Brenda.
A house fire forced Brenda to move back to Virginia to be closer to family. She didn't have a job and was broke so she made the difficult decision to move away from her children, who went to live with Dale Earnhardt Sr. Brenda remarried in 1985, marrying Willie Jackson, a Norfolk, Virginia, firefighter.
After Willie retired, the couple moved back to North Carolina. There, Brenda worked with her children at JR Motorsports. She worked there for 15 years, starting as an accounting specialist in 2004, according to NASCAR.com.
Brenda Jackson passed away in 2019
In April of 2019, Brenda Jackson died after a battle with cancer. She was 65. She is survived by her husband, two children, a stepdaughter, six grandchildren and two brothers. Prior to her death, she reflected on her two children, who made her very happy.
"I am a very, very lucky woman, as I get to interact with my kids almost every day," Jackson said in a release from JR Motorsports, according to USA Today. "I've got two bright, beautiful kids that I am very proud of. Kelley's standards are very high. She conducts herself that way and she expects that of everyone else. Dale Jr. just gets bigger and bigger. I am very proud of his accomplishments, but as a mother I am proudest of the way he handles himself with honesty and the way he cares about his family and his friends."
Dale Jr. said he was happy to see her suffering come to an end. "I'm glad her suffering has ended and she can be at peace," he wrote on Twitter. "She would be in tears of happiness over the words of support and remembrance she's been shown today. Our family appreciates it as well. She will live in our hearts forever."
ESPN set up Earnhardt Jr. and provided a magical moment
According to The Charlotte Observer, Dale Earnhardt Jr. wrote a letter to his mother and planned to send it to her as a surprise on Mother's Day in 2017. ESPN asked Earnhardt Jr. to read that letter he wrote. Meanwhile, the company had Brenda in the next room without her son knowing.
"Dear Brenda, I thank God every day that you and dad brought me and my sister into this world," the letter began. He reflected on the house fire that separated them when he was 6 years old. Junior reflected on the visits the kids made, driving six hours each way to see her. He remembered Christmas by reading, "I remember your Norfolk apartment floor covered in presents each Christmas." He thanked his mother and then was surprised when she walked through the door.
"Damn, Mom! What are you doing?" he asked. He asked her if she liked it and then asked what her favorite part was. She replied, "I can't wait for you to experience the love of a child. It's the best you'll ever have. It really is, really. They're all different kinds of loves but …" Junior said he hoped he made her proud. "You do, every much," his mother responded. "And I'm very grateful to have you as my son."