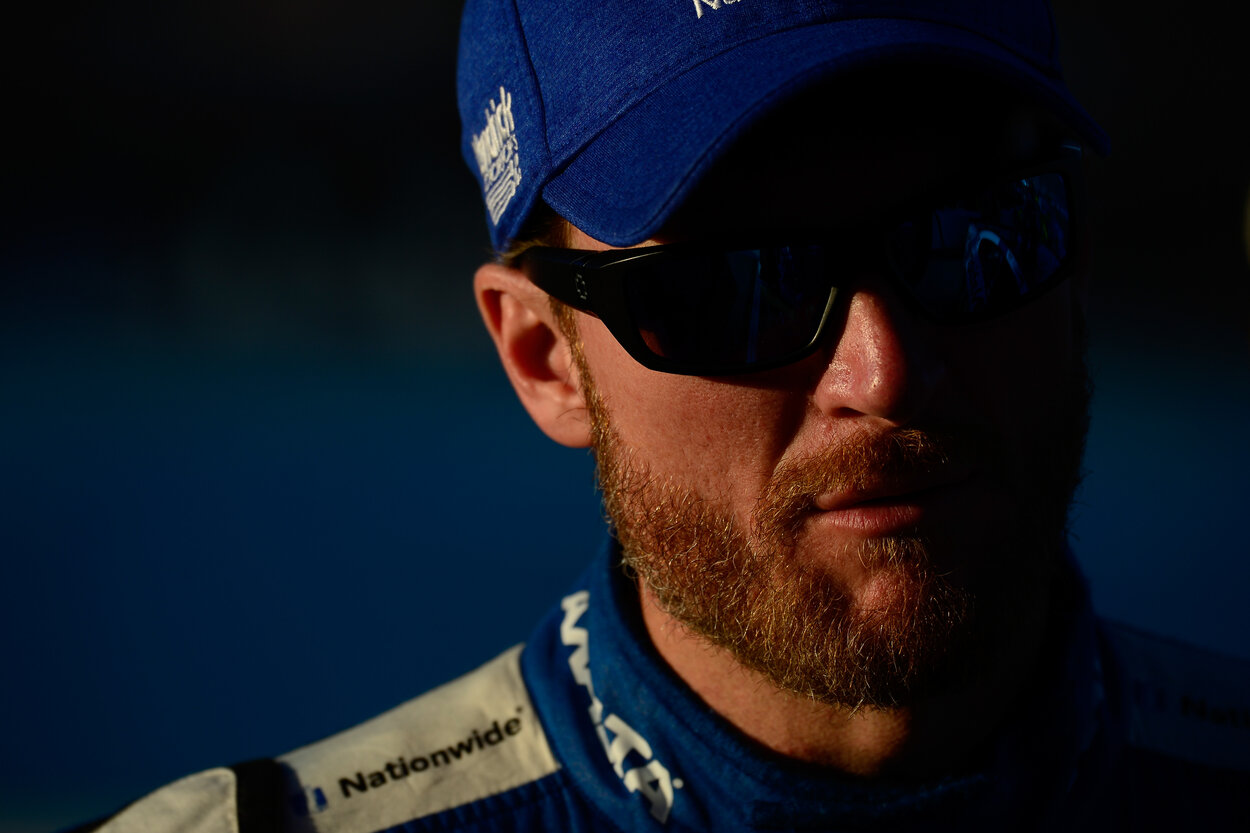 Dale Earnhardt Jr. Invested Part of His $410 Million in Earnings Into a Wild West Town
Of all the things that NASCAR legend Dale Earnhardt Jr. has spent his money on, a Wild West town might not be what you'd expect.
As NASCAR fans likely imagined, Dale Earnhardt Jr. ended his Cup Series career in 2017 with a great deal of money in his bank account.
Earnhardt is a smart man with his money, and he hasn't wasted it the way that other athletes — especially those in the four major North American sports — have done. But, Earnhardt has definitely made some interesting investments along the way.
Dale Earnhardt Jr. has a Wild West town on his property
Dale Earnhardt Jr. still lives in North Carolina, but part of his property looks like it came straight out of a Hollywood movie set.
Earnhardt has a replica Western town, Whisky River, on his 200-acre property in Cleveland, North Carolina. According to USA Today, the town features all the sights you'd see in a Western movie, from the sheriff's office to a bank to a church with a 75-foot steeple. 
A statue depicting John Wayne's likeness stood guard outside of the jail and sheriff's office. As of 2013, the jail cells worked, and Earnhardt even had a sign inside the building. 
"No whining, crying, outright blubbering or the likes thereof whatsoever!"

Dale Earnhardt Jr.'s jail sign
Unfortunately for racing fans, is no confirmation if Earnhardt ever locked Kyle Busch in the sheriff's office during their long-standing rivalry. There may be no bigger missed opportunity in NASCAR history than not having those two racers duel it out outside of the bank.
Dale Earnhardt Jr. got the idea from music star Willie Nelson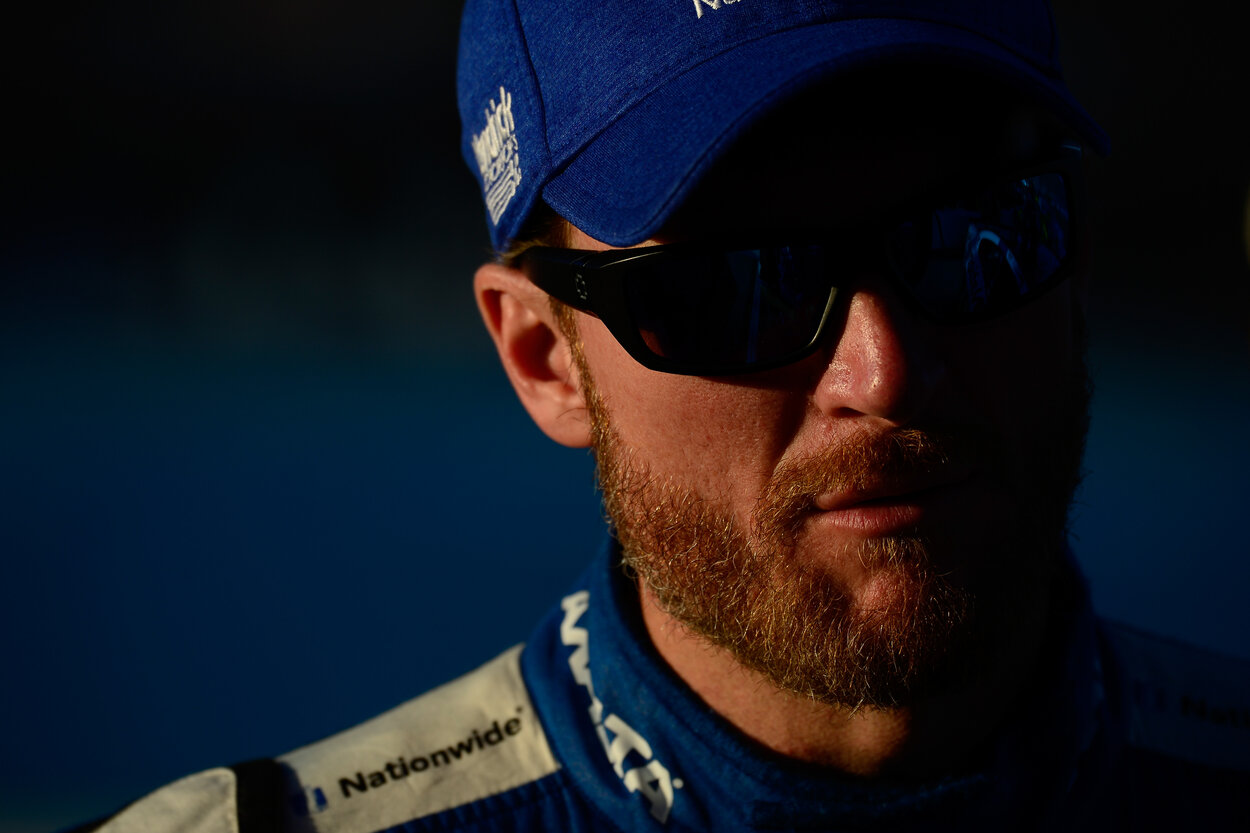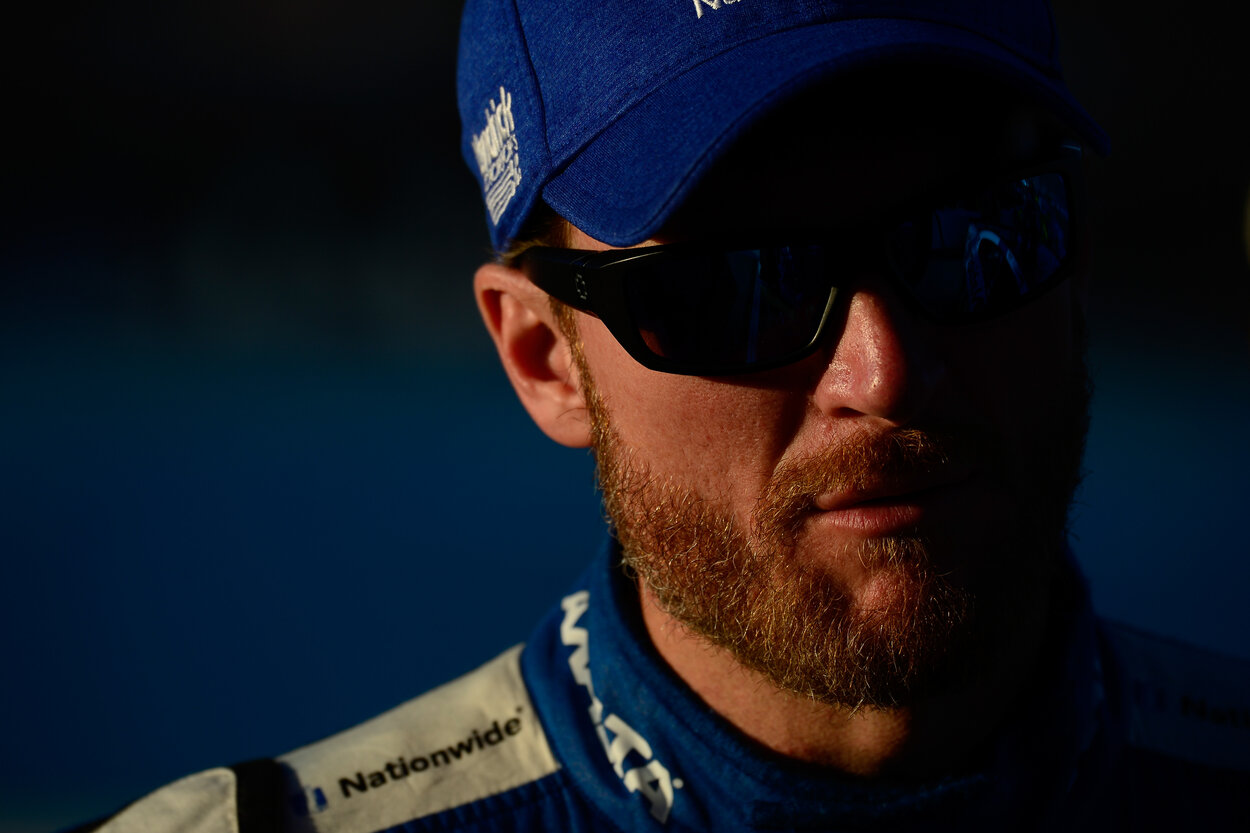 Dale Earnhardt Jr. has publicly thanked music star Willie Nelson for the idea to invest in Whisky River.
Nelson produced and starred in a Western movie, Red Headed Stranger, which was released in 1985. During the production, Nelson created his own Wild West town: Luck, Texas.
Luck, Texas, contained many of the same traditional buildings that are always seen in Western movies. There's a general store, a saloon, a church, and plenty of fun to be had, just as in Whisky River.
Unfortunately for Nelson, a tornado ripped apart the town in June 2014. Nelson later rebuilt the area.
Earnhardt Jr. has used his sizable earnings on other investments
Dale Earnhardt Jr. has enough money to play with, and his passions include a Wild West town.
When Earnhardt announced his retirement from the Cup Series in 2017, Forbes valued his career earnings at a staggering $410 million. Forbes didn't just reach that number based on Earnhardt's Cup Series victories.
Earnhardt has invested that money in rennovating houses, then flipping them for a profit, and buying classic cars.
If there are any racing fans out there who want to suggest Earnhardt should have spent his money elsewhere, they may find themselves locked up for a night. Just remember that there is no whining, crying, or blubbering at Whisky River. 
Like Sportscasting on Facebook. Follow us on Twitter @sportscasting19.