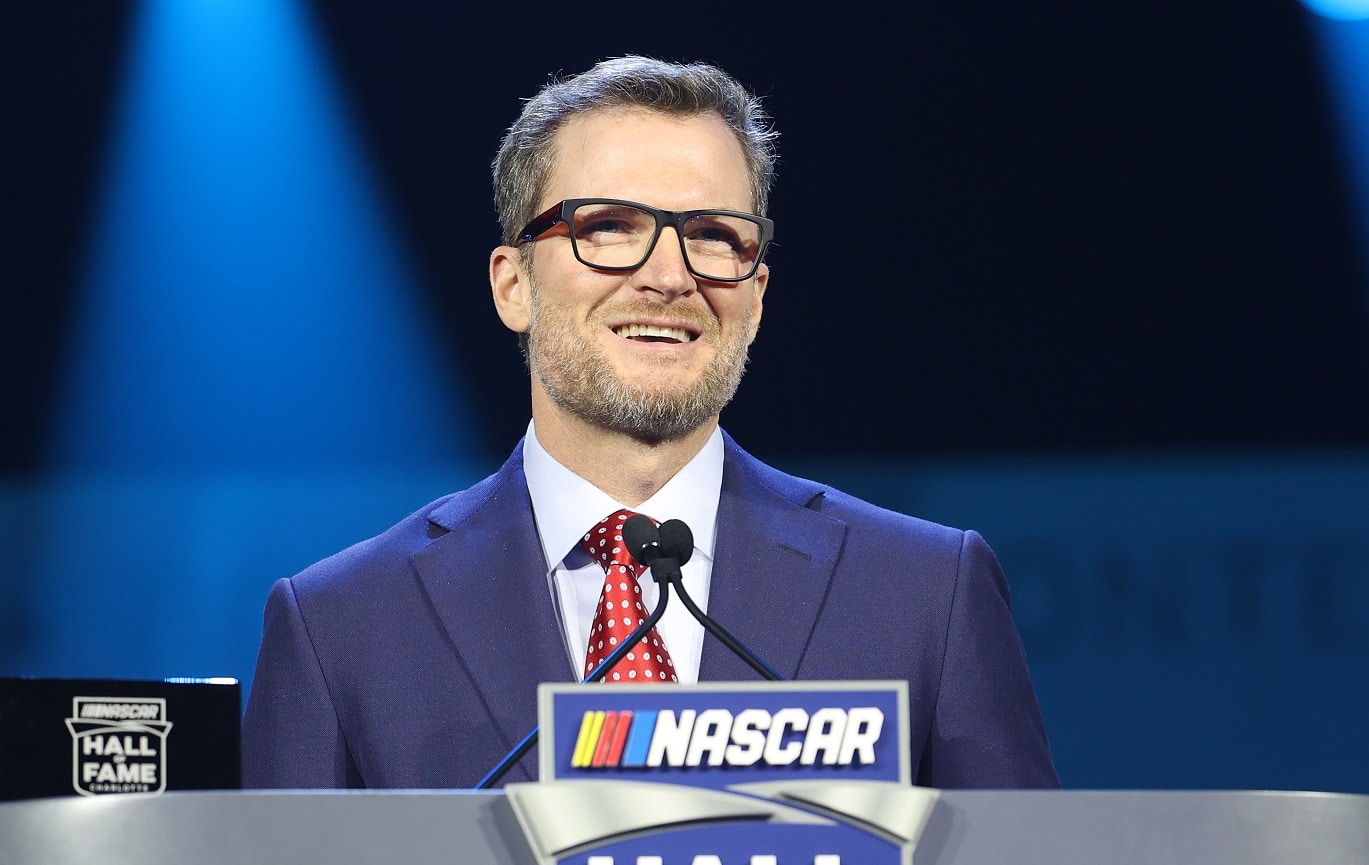 Dale Earnhardt Jr.'s Super Bowl Weekend Was a Humbling Experience
Dale Earnhardt Jr. still loves racing, but he went home Saturday with 16th place and a wrecked Chevy.
Dale Earnhardt Jr. was the aging running back in a goal-line situation Saturday morning. He went looking for that extra boost to reach the end zone and came up empty. The 48-year-old driver is still a bigger threat than a 35-year-old running back, but even he has his bad days, and this was one of them.
Dale Earnhardt Jr. went racing in South Carolina
While large swaths of the country are too cold to go racing in mid-February, it's normally not much of an issue in South Carolina. Unfortunately, rain can be an issue, and the forecast didn't look good for the Late Model action at Florence Motor Speedway in Timmonsville.
That couldn't foil Dale Earnhardt Jr. in practice as the NASCAR Hall of Famer posted the fastest time. Qualifying didn't go as well, and then the race turned out worse. Multiple caution flags flew late, and the hood of Earnhardt's No. 3 Chevy took a beating when he couldn't check up on an incident in front of him. Earnhardt finished 17th on the track, which was revised to 16th following inspections. Teammate Carson Kvapil was another two spots back.
"We did get the Icebreaker in today, so the weather turned out to work out for us," Earnhardt told followers in a Twitter video. "What did not work out was how the race car drove. I didn't do a good job. … Just burned the rear tires off of it. Thought I was riding, thought I was saving what I needed. But when it came time to go the end, we didn't have anything left."
Dale Earnhardt says it was a day to be humbled
Longtime fan favorite Dale Earnhardt Jr. is always a drawing card when he enters a race, and he also typically attracts a roster of quality competitors looking for both a paycheck and the opportunity to perhaps go home and brag about defeating a man who won 26 NASCAR Cup Series races.
In this case, Doug Barnes Jr. started on the pole, dominated long stretches of the race and took the checkered flag after surviving restarts off the late cautions.
"It just seemed like no matter what pace I was challenged to run I was able to run it," Barnes said, according to Racing America. "It never really felt like I was pushing the car."
Earnhardt had no such luck. After starting 15th, he climbed as high as 11th midway through the race. By then, though, he'd used up his tires and was relegated to an also-ran.
"You're gonna show up and get your butt kicked some days and be humbled, and this is one of those days," Earnhardt said. "We'll try to get it going and next time we get behind the wheel, do a better job."
Roles were reversed on the JR Motorsports team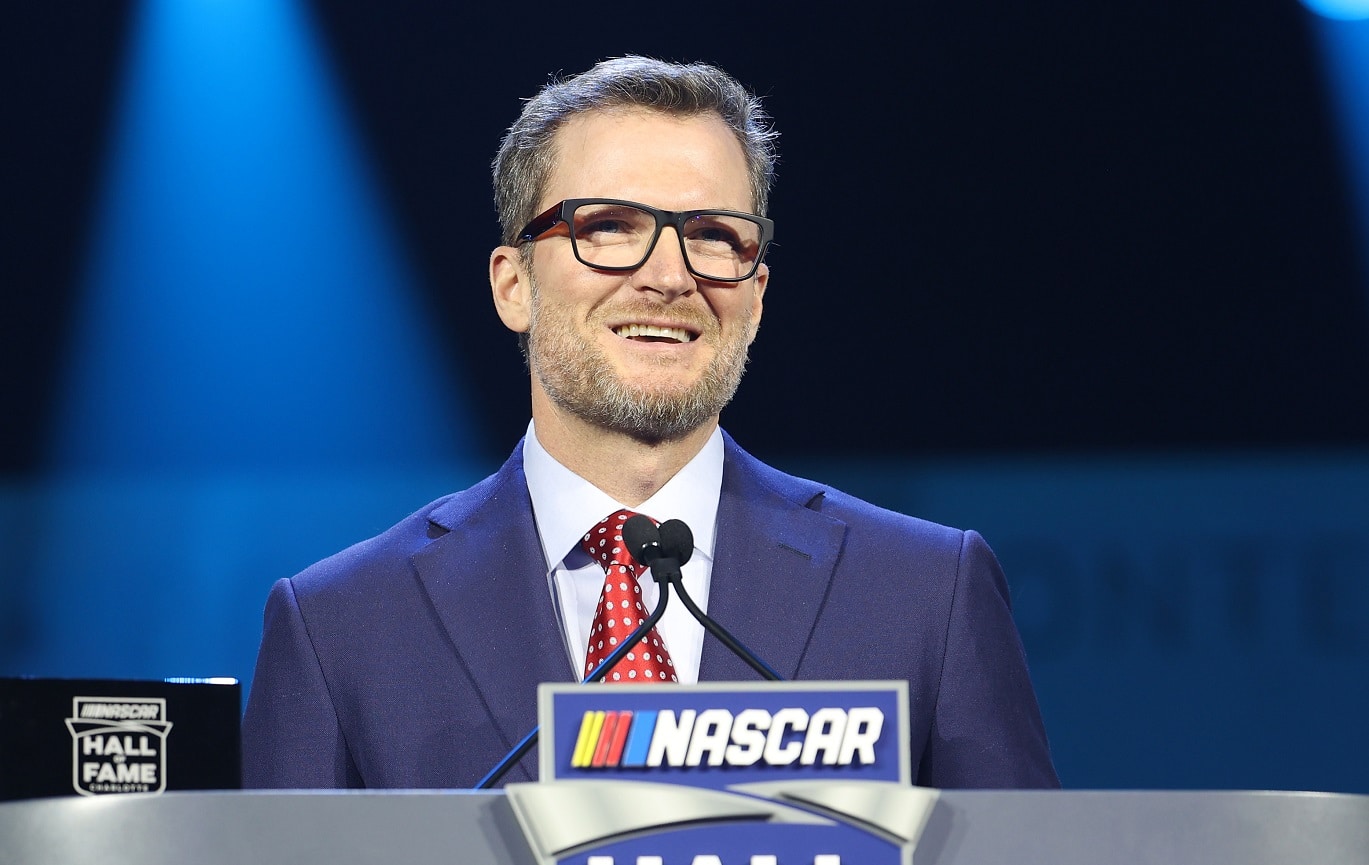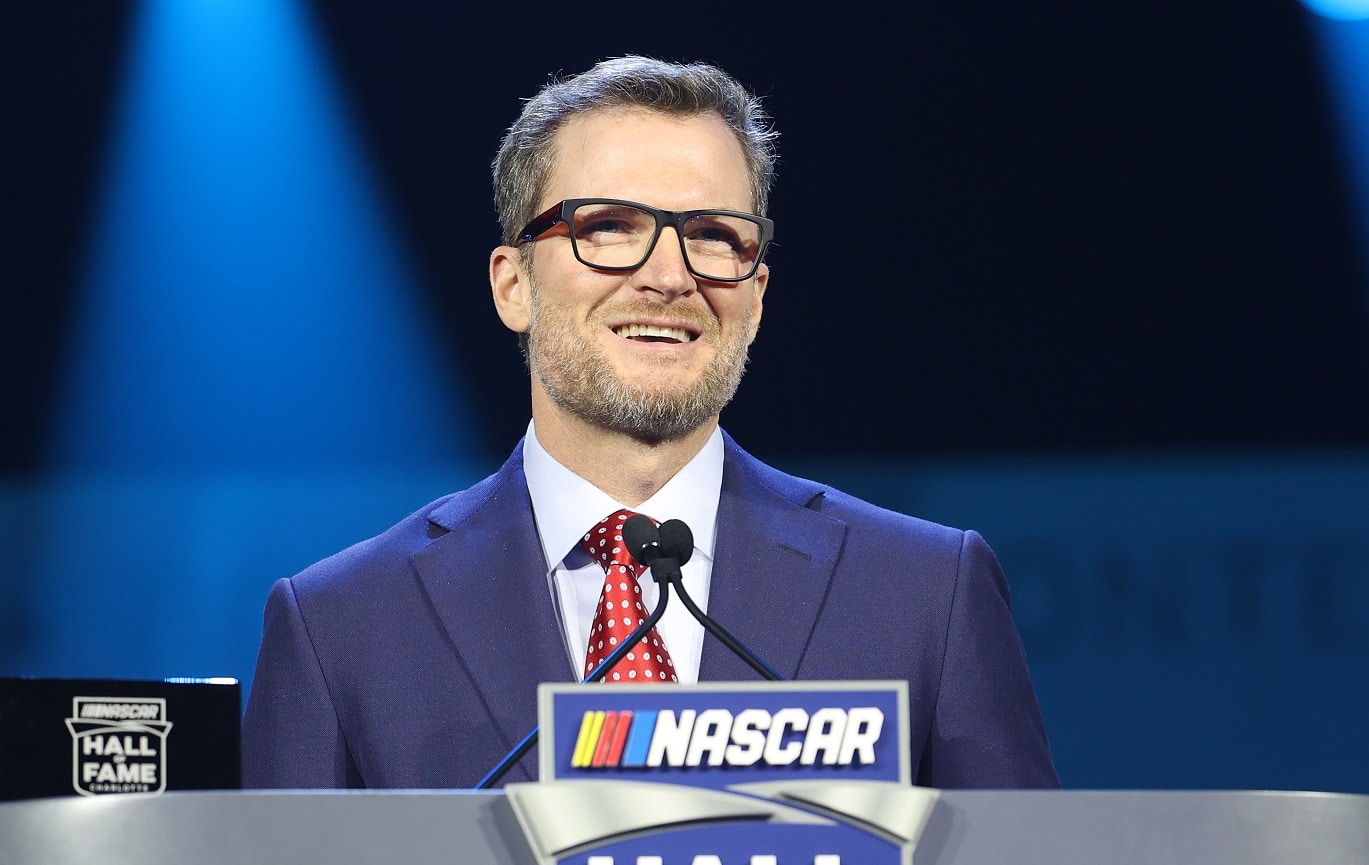 Former Late Model standout and current Xfinity Series driver Josh Berry won the Icebreaker 125 a year ago at Florence Motor Speedway. He's been serving as the crew chief when his boss at JR Motorsports hops in the car for some Late Model racing.
"I know he's enjoyed coming back and racing these cars," Berry told NASCAR.com. "It's a big step from him, coming back to do this after racing Cup (Series) cars for so long. But it's been fun. He's had fun and I've enjoyed being a part of it and we'll keep doing it, keep getting better and hopefully one of these days we can win one of these things."
Got a question or observation about racing? Sportscasting's John Moriello does a mailbag column each Friday. Write to him at [email protected].