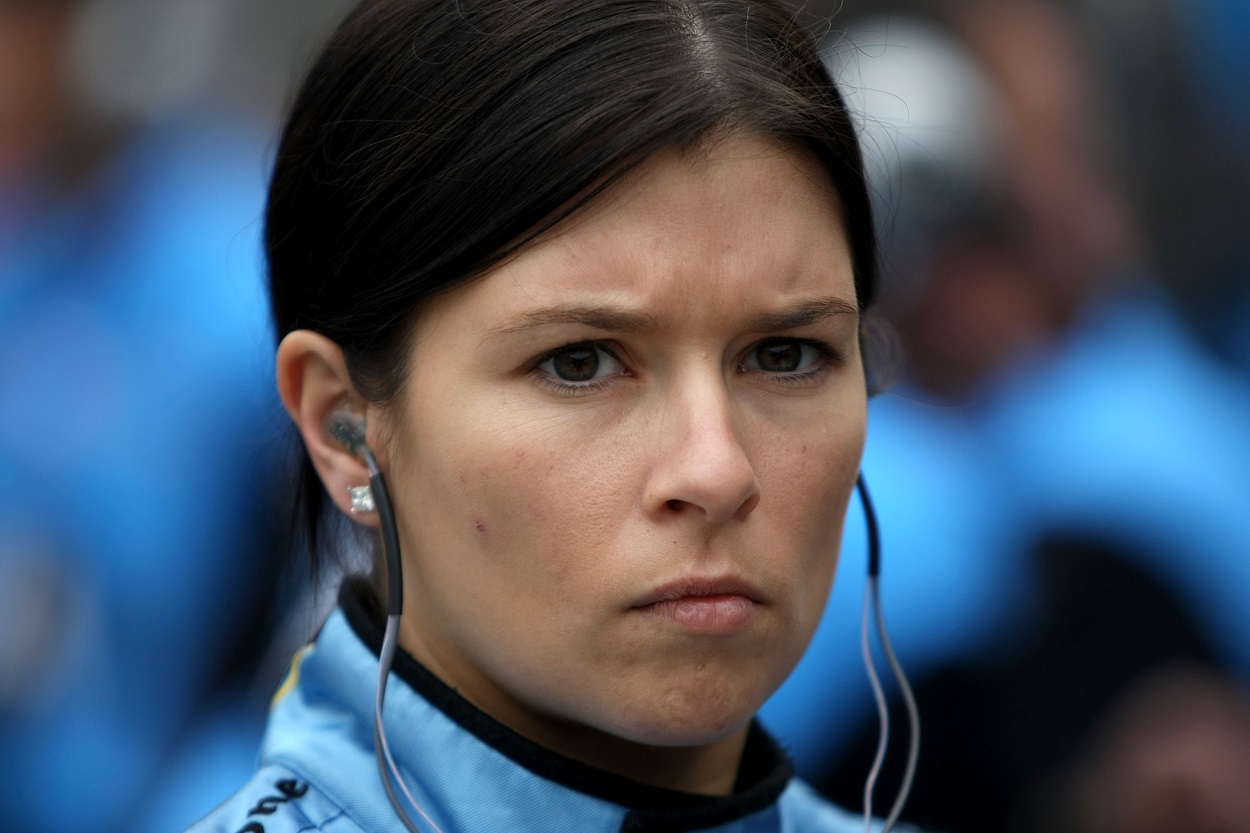 Danica Patrick Took a $100,000 Angry Walk After Being Prematurely Knocked Out of the 2008 Indy 500
After being knocked out of the 2008 Indy 500, Danica Patrick was fined $100,000 for an incident on pit road.
Before making the full-time jump to NASCAR in 2012, Danica Patrick had quite a bit of success on the IndyCar Series and a particularly strong record at the Indy 500. OK, so she didn't fare very well in her final appearance at the Brickyard in 2018 as she violently crashed out in the final race of her career. But beyond that, she was extremely solid.
In the seven appearances she made in the Indy 500 while still participating in the series on a full-time basis, she recorded six top-10 finishes, set the record for the best starting position by a female driver, became the first woman to lead laps in the race (29 total), and posted the two best finishes by a female.
The only Indy 500 she didn't finish outside of that 2018 race came in 2008 after she was hit by Ryan Briscoe on pit road late in the race, which she certainly wasn't happy about. But not only did the collision cost her a chance to finish, it also ended up costing her $100,000.
Danica Patrick posted three consecutive top-eight finishes in the Indy 500
Coming into the 2008 edition of the Indy 500, Patrick was seen as one of the favorites as she'd finished eighth or better in her first three appearances at Indianapolis Motor Speedway.
As a rookie in 2005, Patrick had the fastest overall speed during practice runs and started fourth in the 33-car grid, the highest starting position for a female driver in race history. She then made history by becoming the first woman to ever take the lead at the Indy 500 and led for a total of 19 laps. Patrick was in front of the pack with just seven laps to go but was forced to slow down to conserve fuel and went on to finish fourth, the best finish for a female driver in the history of "The Greatest Spectacle in Racing." She broke her own four years later with a third-place finish in 2009.
In 2006, Patrick had another strong run at the Brickyard with an eighth-place finish and yielded the exact same result in 2007.
She was knocked out of the 2008 Indy 500 by Ryan Briscoe while exiting pit road late in the race
One month and five days after her historic victory in Japan, Patrick began the 2008 Indy 500 in fifth position but dropped back in the early stages of the race. However, following a wing adjustment that gave her car more top-end speed, she found herself in eighth place at the midway point of the race. But she struggled to keep her position and even received a warning from IRL officials for weaving back and forth to keep Helio Castroneves from passing her with 80 laps to go. She continued to battle, climbing back into sixth place following a restart, but her day would soon come to an end.
On lap 171, the leaders headed into the pits for one final stop but Patrick wouldn't make it back out. As Patrick was exiting, the rear of Penske driver Ryan Briscoe's car swung out a little too wide and clipped the rear of Patrick's car, causing her to spin out. Both were eliminated from the race and Danica clearly wasn't happy about it.
Patrick was fined $100,000 after attempting to confront Briscoe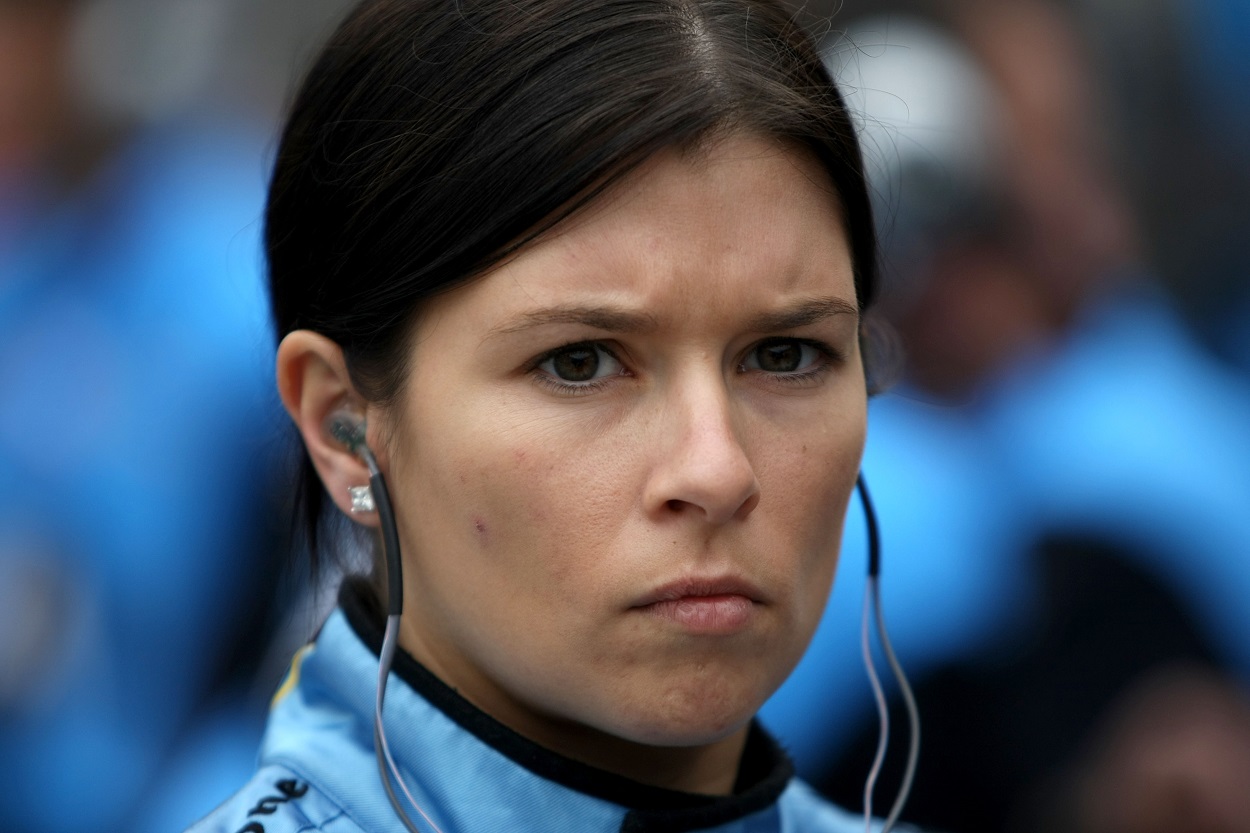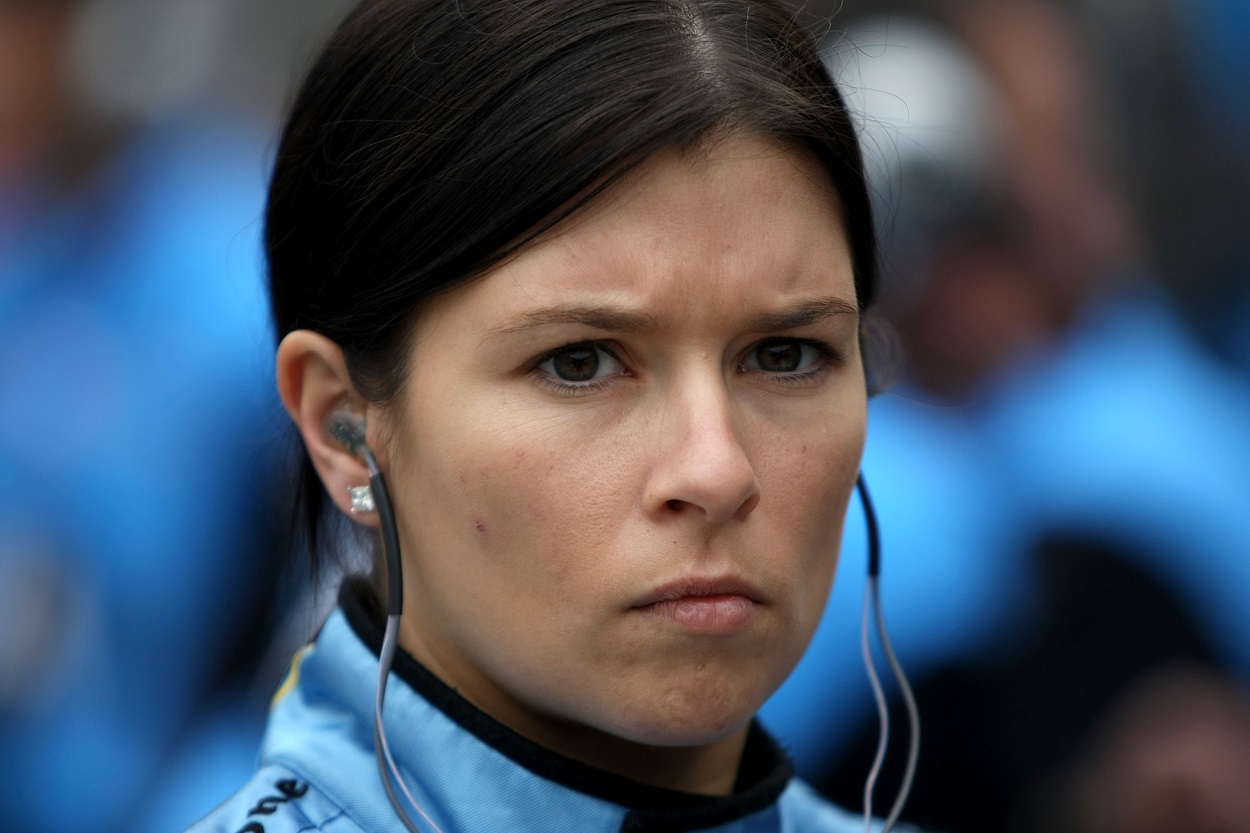 As Patrick was being wheeled back to her position on pit road, she was visibly upset over the incident as she could be seen banging on her steering wheel. And once it was determined that her day had come to an end, she went looking to take things even further.
Patrick climbed out of her car and began walking down pit road toward Briscoe's position. But we're not talking about a casual little stroll here. No, we're talking about a power march that had a purpose. Now, we obviously don't know what Patrick had in mind because she never actually reached Briscoe. Security intervened just as she was about to arrive and coaxed her back over the wall and back to her garage. And it turned out to be quite the expensive walk as she was fined $100,000 (as was Briscoe) and placed on probation.
Stats courtesy of Racing Reference