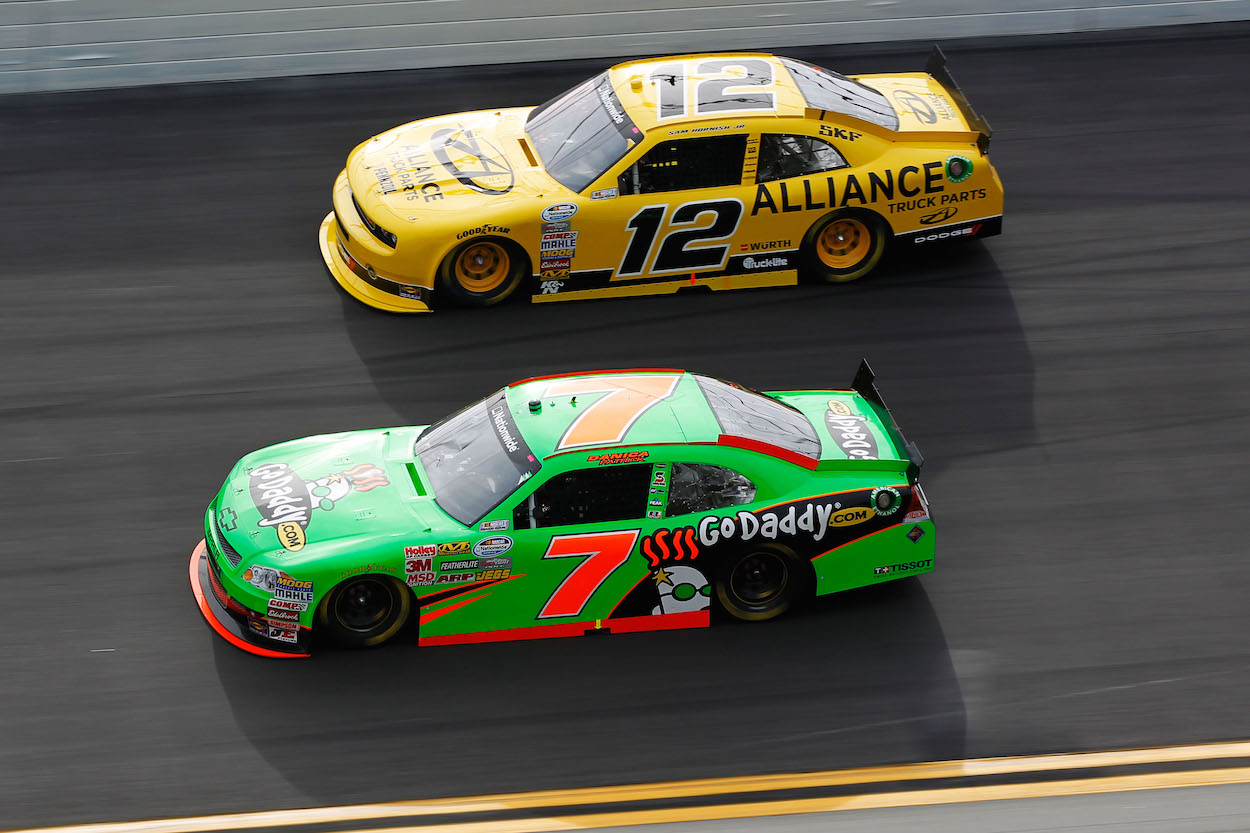 Danica Patrick Delivered a Frightening, Over-The-Top Message to Sam Hornish Jr. When They Were Teenagers
Danica Patrick raced against Sam Hornish when they were teens and she caused a frightening last-lap accident that sent her airborne.
In her racing career, which included NASCAR and IndyCar, Danica Patrick endured some pretty frightening accidents. However, one that happened when she was just 13 years old is one of the most memorable because of what happened, who was involved, and the undeniable message it sent to her competition.
Danica Patrick started racing career at young age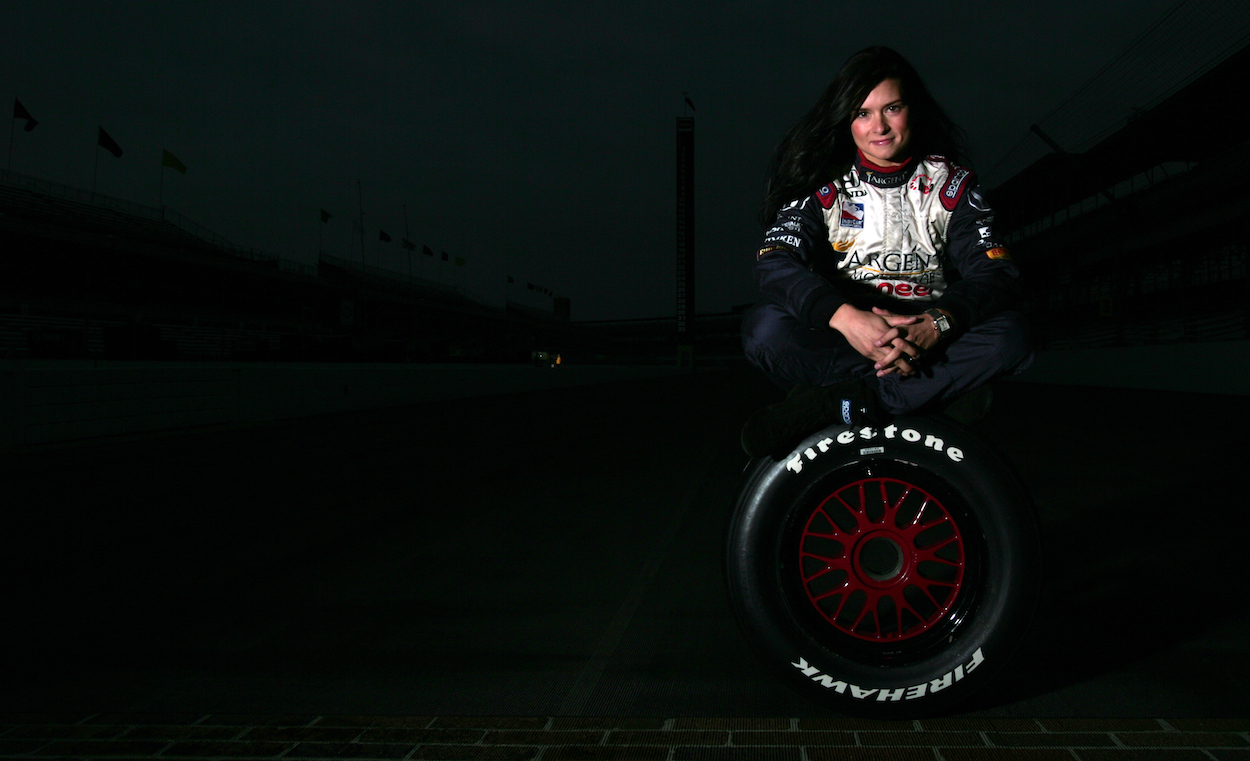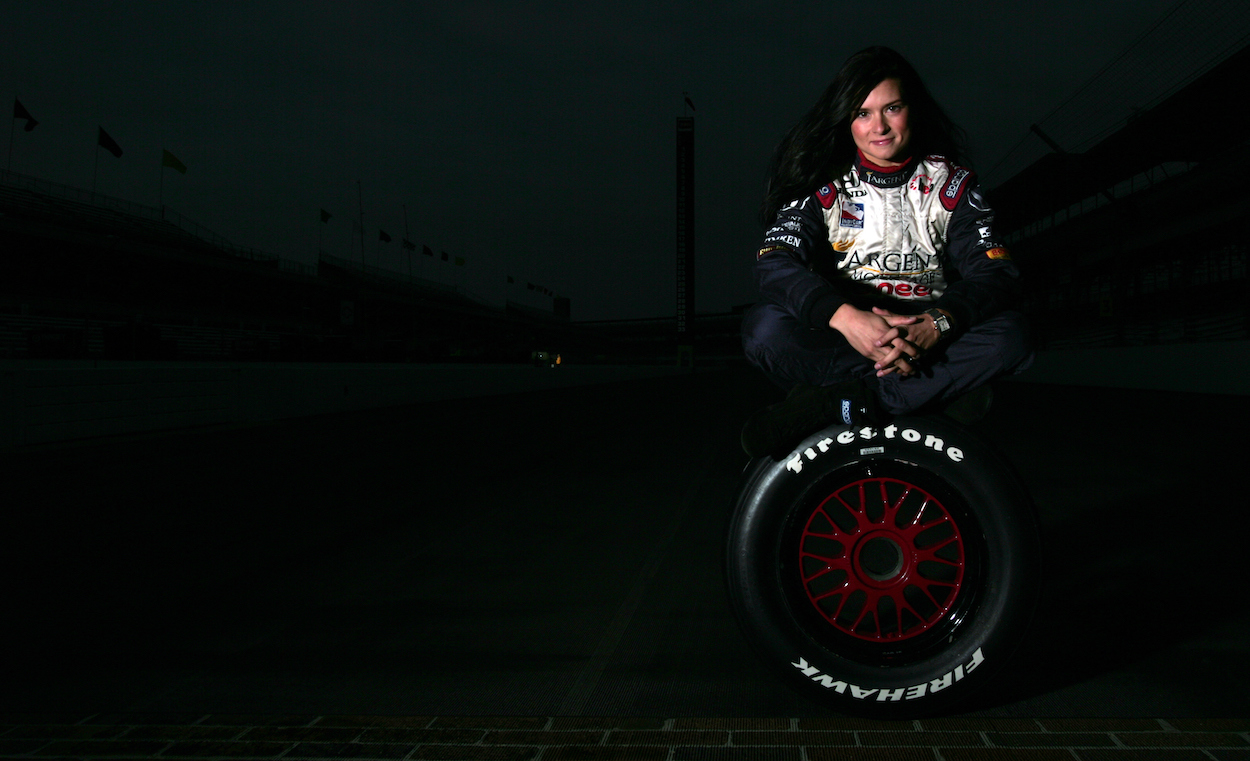 Like most top-level drivers, Danica Patrick joined the world of motorsports at a young age — nine, to be exact. Not long after she fell in love with racing, her father T.J. started taking her and sister Brooke to the track, where they would race against men twice their age. 
There were plenty of struggles during those early days. In fact, during one particular race, Brooke was wrecked four times. She had had enough. She quit.
"I was like, I don't want this anymore," Brooke admitted to Sports Illustrated. "But Danica was different." 
Danica Patrick wrecks Sam Hornish Jr. at 13 years old
Danica Patrick was different. She didn't care how many times she got wrecked. She was focused on becoming the best driver, and nothing was going to stand in her way — not even a future Indianapolis 500 winner.
In 1995, a 13-year-old Patrick was racing go-karts at the North American Karting Championships at Charlotte Motor Speedway. Late in the race, Patrick got passed and sat in second place behind Sam Hornish Jr. Yes, that one. Heading into the final turn, Patrick recognized her window of opportunity to win the race was quickly closing. It was time to make her move. 
And oh, did she make a move. The two charged toward the final turn. Hornish lifted off the gas. Patrick did not. She drove up Hornish's rear bumper, straight up his back, and then went airborne. Both cars crashed. 
"I was totally going for the win," Patrick told SI. "I was going to get it or crash trying…. I think I scared the boys, including Sam."
Racing and wrecking Hornish years later 
That was the first encounter between Danica Patrick and Sam Hornish Jr. It was the first of many that would occur, including years later as professionals competing in two different series. 
The pair arrived in IndyCar within a few years of each other. Hornish won 19 times, including the 2006 Indianapolis 500. Patrick won once. Interestingly, Patrick followed Hornish from IndyCar to NASCAR. He switched over to the Xfinity Series in 2006. She arrived four years later.
In 2012, it felt like deja vu. At the end of an Xfinity race at Talladega, Hornish and Patrick raced to the checkered flag for 12th place. Hornish pinched Patrick against the wall near the finish line. Soon after crossing it, Patrick tapped his rear bumper. Hornish, who had a flat right front tire, was sent up into the wall. 
After the race, Patrick said she didn't intend for him to go up into the outside wall. NASCAR officials talked to both drivers following the race to ensure there was no retaliation before the week's next race.
There would be no retaliation. It was just good hard racing between two drivers who had a history together that dated all the way back to their teenage days.