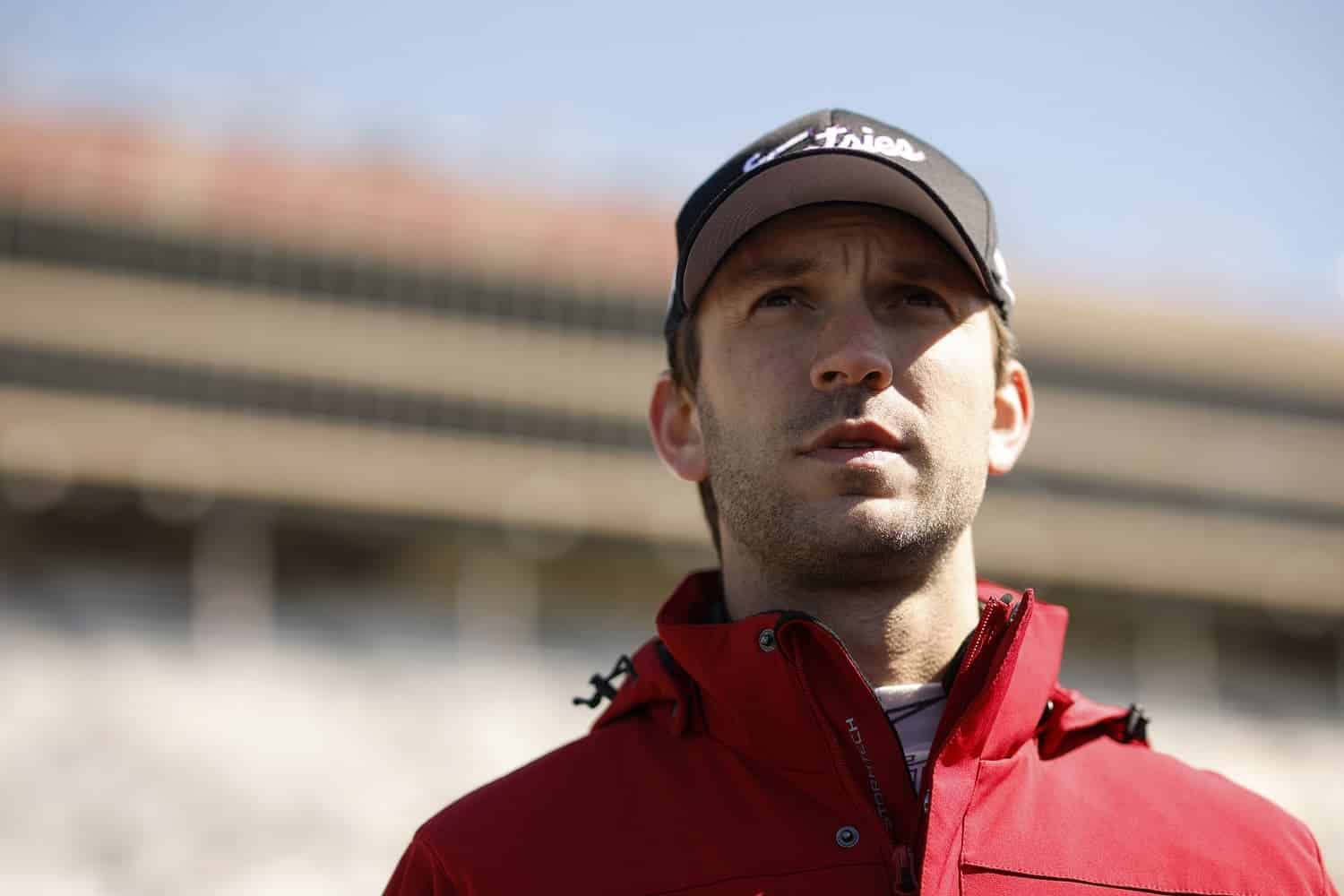 Daniel Suarez Will Pay For Going After the Wrong Guy in Alex Bowman Incident
Daniel Suarez went in hot pursuit of Alex Bowman after Sunday's race, but he was upset at the wrong guy.
Daniel Suarez messed with the wrong guy by going after Alex Bowman following  Sunday's NASCAR Cup Series race at Circuit of the Americas. And we don't say that to suggest that Bowman will rearrange Suarez's face or at least fence the No. 99 Chevy at the earliest opportunity.
Rather, Suarez literally went after the wrong guy. Worse yet, a camera in his own car documented his road rage, which included bumping teammate Ross Chastain out of the way.
It likely will turn out to be one of the more expensive bits of film not directed by James Cameron, and Suarez isn't going to make the money back at the box office when it's all over.
Daniel Suarez was in the hunt at COTA before the second overtime restart
NASCAR is always a full-contact sport. Sunday at Circuit of the Americas, where the field goes into Turn 1 six-wide off of restarts and comes out two-wide and with at least one car pointed in the wrong direction, was no different.
In spite of it all, tempers remained in check until the cooldown lap of NASCAR's EchoPark Automotive Grand Prix, at which point Daniel Suarez went after Alex Bowman after a frustrating 27th-place finish. While doing so, Suarez zoomed past a slew of cars and even bumped Trackhouse Racing teammate Ross Chastain out of the way.
Suarez ran well for most of the day, but an incident on the second overtime restart took him out of the mix. Chastain broke to the inside heading into the sharp left turn but smacked Bowman's rear bumper at the corner. That launched the No. 48 Chevy into Suarez, who turned Martin Truex Jr.
Bowman and Chastain came out of it OK, but the damage to the Suarez's left front led to the No. 99 Chevy shredding its left-front tire, bringing out the caution that set up the final green-white-checker restart.
Daniel Suarez hunted down Alex Bowman on the cooldown lap
Alex Bowman finished third and Ross Chastain fourth in the race won by Tyler Reddick. After his 27th-place finish, Daniel Suarez disregarded the purpose of the cooldown lap and went hunting for Bowman, convinced that his misfortune on the restart was the fault of the Hendrick Motorsports driver.
Video from Suarez's in-car camera showed him passing multiple cars as drivers neared the pit entrance, and he even bumped Chastain out of the way to get to the rear of Bowman. Suarez gave the "48" three hard bumps at the top of the pit area before Bowman stopped momentarily and then pulled ahead to where an official instructed him to park.
Bowman and Suarez exited their cars and had a brief conversation. Moments afterward, Chastain could be seen speaking with his teammate at greater length. During an on-track interview, Bowman explained that the contact from Chastain put him into Suarez's car.
"I respect the hell out of him," Bowman said of Suarez. "I'm sure he's still not super happy. Just tried to explain that I wouldn't race him like that, that I was shoved in there. You see that a lot on these road courses. Indy last year, (Kevin) Harvick was super mad at me and crashed me. Then he watched the video, and he was like, 'Man, I crashed the wrong guy.' Sometimes it's just a chain reaction."
NASCAR will take a look before determining what to do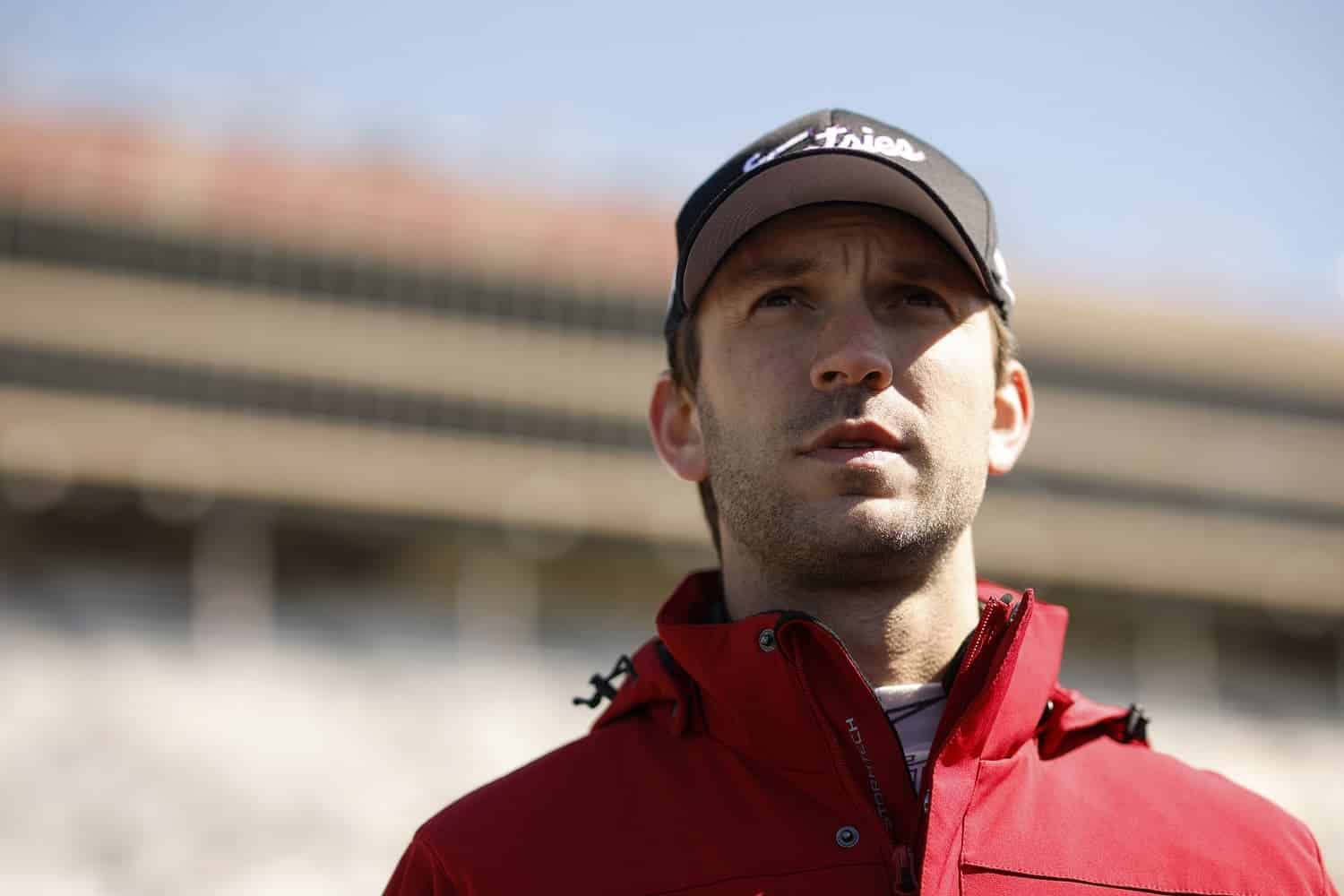 A NASCAR spokesperson said on Monday that Daniel Suarez's actions after the race concluded would be reviewed. Penalties from Sunday races typically are announced by Tuesday afternoon, but Suarez should be able to take an educated guess at what it's going to cost him.
Intentionally damaging another car on pit road can trigger a fine of $50,000 to $100,000 as well as the loss of 25 to 50 driver and owner points. Denny Hamlin got hit up for $50,000 and 25 points this month for admitting he fenced Ross Chastain during the conclusion of a race.
More relevantly, NASCAR fined Ty Gibbs $75,000 and deducted 25 points for intentionally ramming Ty Dillon on pit road last season. The area around the Suarez-Bowman incident was less congested, but it was still in an area in which officials or bystanders were potentially at risk.
Also, NASCAR is fresh off suspending Xfinity Series driver Josh Williams for parking his car on the start/finish line after being instructed to take his car off the track.
Don't expect NASCAR to decide that it's disciplined enough drivers lately, so Suarez should brace himself for Tuesday's penalty report.
Got a question or observation about racing? Sportscasting's John Moriello does a mailbag column each Friday. Write to him at [email protected]