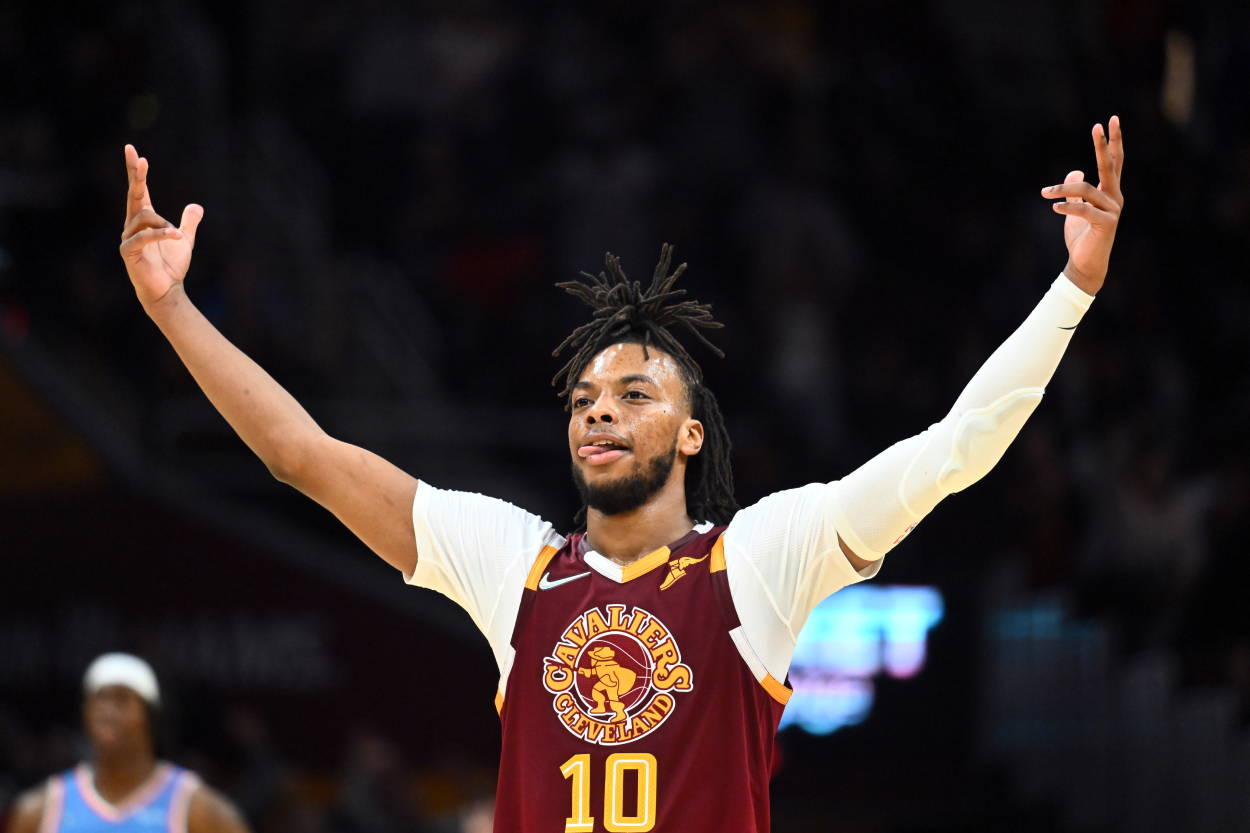 Darius Garland: 4 Things You Should Know About the Cleveland Cavaliers Star
Darius Garland has become a star for the Cleveland Cavaliers. So, in case you don't know much about the NBA point guard, here are four facts to help you out.
If you casually watch the NBA, you have probably heard of Cleveland Cavaliers point guard Darius Garland.
Garland has become an All-Star with the Cavs and is one of the premier young players in the league. However, unless you follow the NBA closely or are a massive Cavaliers fan, it may seem as if Garland came out of nowhere.
So, in case you don't know too much about the young guard, here are four important facts to help you out.
Darius Garland's dad played in the NBA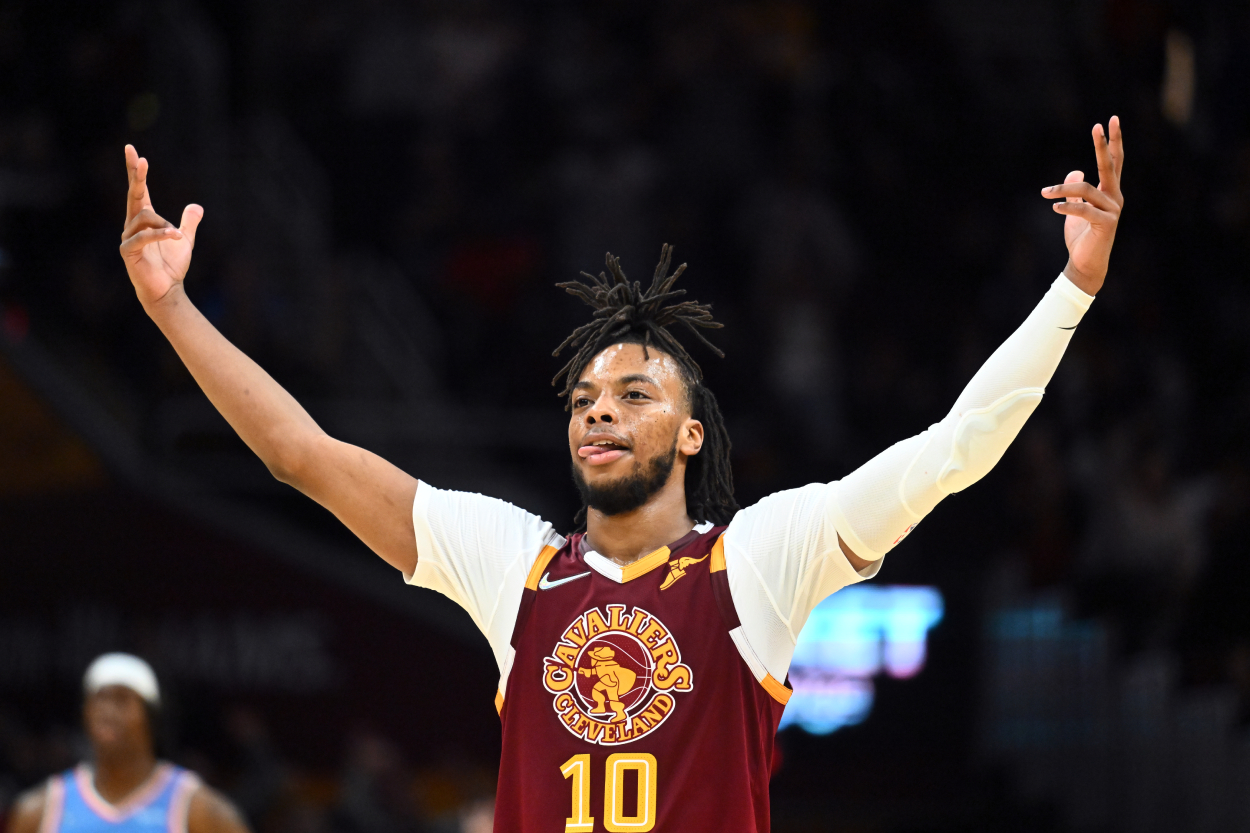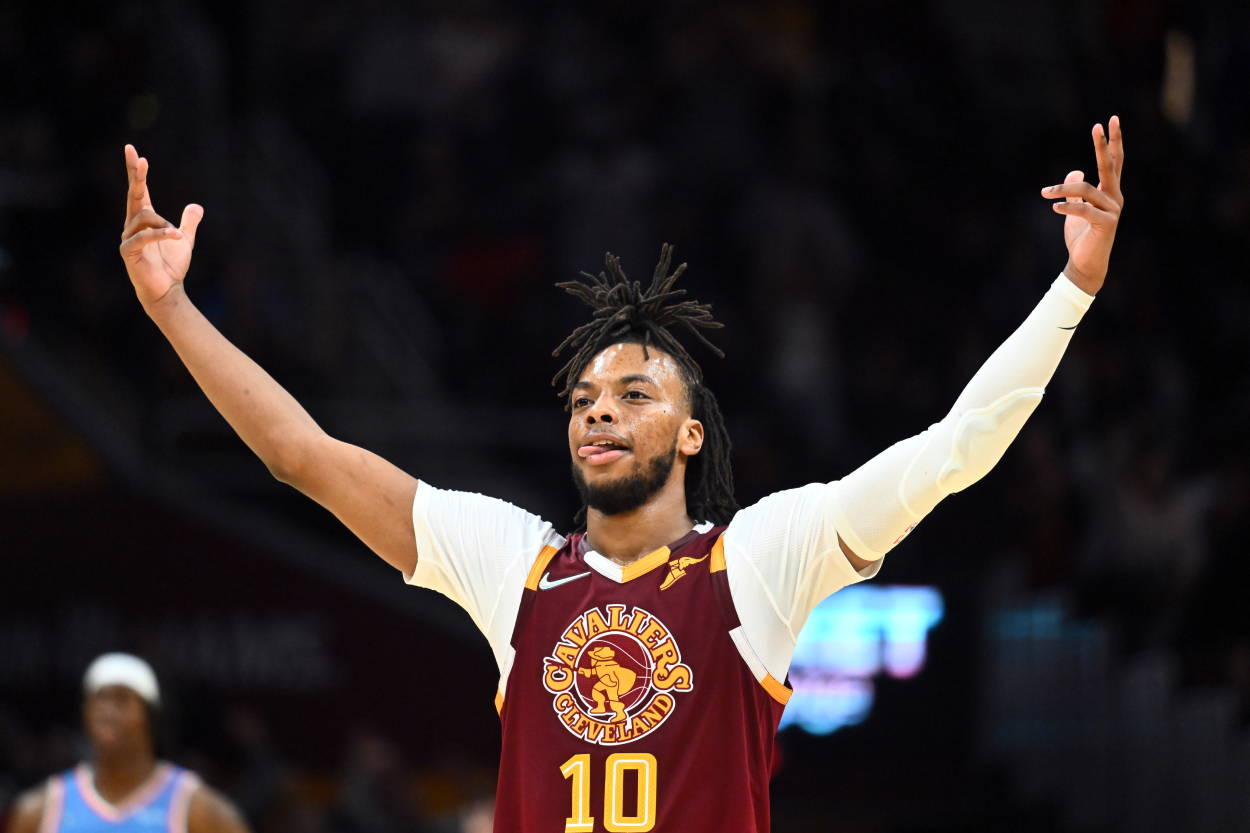 Before Darius Garland became a basketball star, his dad, Winston Garland, was a big-time player in his own right.
The Springfield News-Leader called him arguably "the greatest Missouri State men's basketball player ever." Winston led his college team to the 1986 NIT quarterfinals and the second round of the NCAA Tournament in 1987.
He averaged 16.5 points in his junior season before recording 21.2 per game his senior year. The Milwaukee Bucks then selected the elder Garland in the second round of the 1987 NBA Draft. He played on the Golden State Warriors for more than two seasons, averaging as many as 14.5 points in 1988-89. Winston then spent time with the Los Angeles Clippers, Denver Nuggets, Houston Rockets, and Minnesota Timberwolves.
Coincidentally enough, Winston played for the 1991-92 Nuggets, and Bernie Bickerstaff – father of current Cavs coach J.B. Bickerstaff – was an executive on that team.
Darius only played in five college games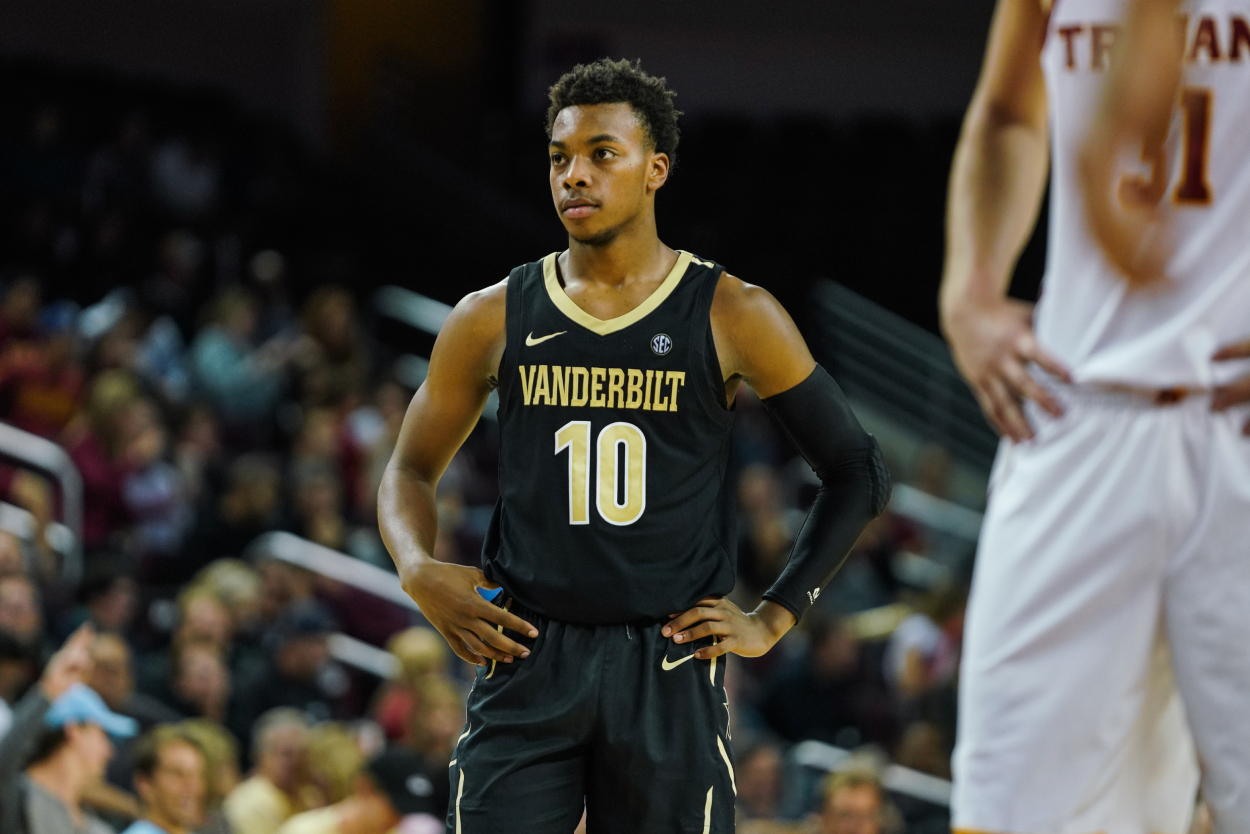 Darius Garland didn't follow his dad's path to Missouri State. He was a five-star prospect at Brentwood Academy in Tennessee and committed to Vanderbilt University.
However, a meniscus injury limited Garland to only four full college games (five total) in which he averaged 19.8 points (not including his final game) on 52.8% shooting and 47.8% from long range. He even dropped 33 in a win over Liberty.
Despite the lack of playing time at the collegiate level, Garland declared for the 2019 NBA Draft. The Cavaliers then selected him with the fifth overall pick.
He struggled during his rookie season
Garland might be a star now, but he struggled when he first entered the NBA. His knee injury kept him out of Summer League. So, he went from playing just five games in the NCAA to competing at the highest level in the NBA while also coming off an injury.
Garland's stats reflected his struggles. Through his first 31 games, he averaged just 11.1 points on an atrocious 38.8% shooting. His play improved as the season went on, but his final numbers still weren't great. He finished with averages of 12.3 points and 3.9 assists, and he shot just 40.1% from the field.
The Gary, Indiana native has since proved all his haters wrong.
Darius Garland became an All-Star in his third NBA season
Garland had a bounce-back year in 2020-21, averaging 17.4 points and 6.1 assists. The 2021-22 campaign, though, was his breakout season.
DG led a resurgent Cavs club by recording 21.7 points and 8.6 assists on 46.2% shooting. He became the youngest player in NBA history to average at least 25.0 points and 12.0 assists over a 10-game stretch, and he earned his first All-Star selection.
Sure, Darius Garland only played five college games. And yes, he certainly struggled right out of the gate for the Cavs. But he has since become a star and has a chance to lead Cleveland to success for a very long time.
Stats courtesy of Sports Reference and Basketball Reference