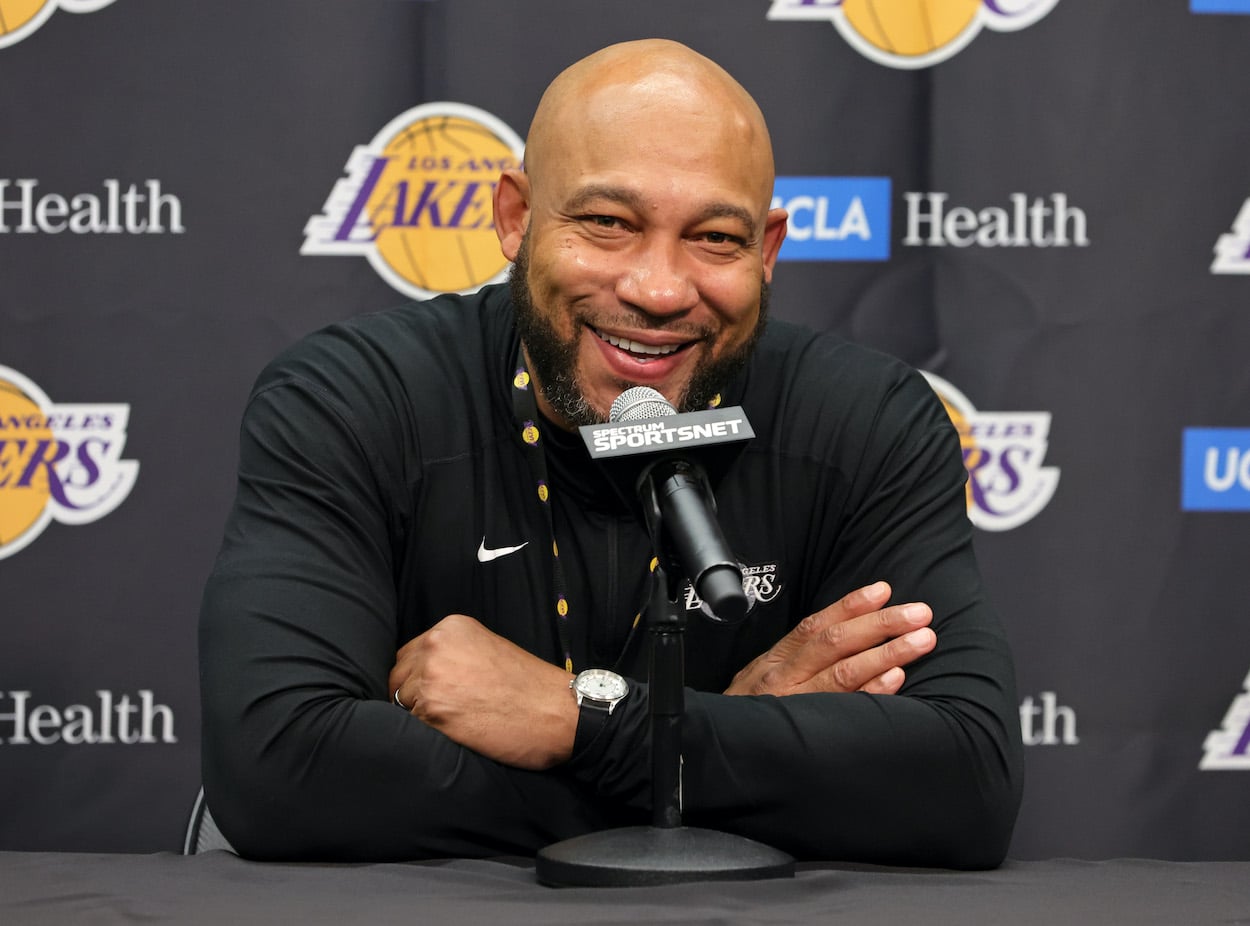 Who Is Darvin Ham? Everything You Need to Know About the New Lakers Head Coach
Here's what you need to know about new Lakers head coach Darvin Ham.
There's a new head honcho in the City of Angels.
Darvin Ham, who played eight seasons in the NBA in the late 1990s and early 2000s, will begin his tenure as the head coach of the Los Angeles Lakers this week. LeBron James' squad missed the playoffs last season with a 33-49 record, which spelled the end of the road for Frank Vogel and paved the way for Ham to secure his first NBA head coaching job.
So, let's learn a bit more about Ham as he prepares to begin his journey with LeBron and the Lakers.
Darvin Ham was shot in the face when he was 14
Every NBA coach has battled adversity on their way to the top, but not many have survived a bullet to the jaw.
That's right, Ham was shot in the face when he was just 14 years old and lived to tell the story. In 1988, Ham and his brother went out to grab a pizza and found themselves in the middle of a shootout. One of the stray bullets missed the target and hit Ham in the face while he was riding in the passenger seat of the car.
"I took it in the jaw, and the bullet was lodged in the back of my neck," Ham said in 2011, per NBA.com. "The doctor came and showed me the bullet he took out, and he told me how lucky I was. My face was totally swollen; I could barely turn my head. Turns out it was a drug deal gone bad; we had to testify a month or two later."
But the near-death experience didn't faze Ham. Instead, it taught him how to be fearless.
"You go through something like that, it is going to do one of two things: It's gonna make you fearful or fearless. It made me fearless," he told reporters during his introductory press conference in June. "I don't feel no pressure. It's basketball."
Ham's career highlight is breaking a backboard on a dunk
Ham played three seasons as a forward for Texas Tech. The Saginaw, Mich. native didn't light up the stat sheet during his collegiate career, as he averaged just 8.1 points and 5.1 rebounds per game, but he did give us one of the most memorable highlights in college basketball history.
During the 1996 NCAA Tournament, Ham rose up for a put-back dunk against North Carolina and shattered the backboard on impact. The Red Raiders made their first Sweet Sixteen appearance in school history the same year.
Ham went on to play eight seasons in the NBA with the Denver Nuggets, Indiana Pacers, Washington Wizards, Milwaukee Bucks, Atlanta Hawks, and Detroit Pistons. He was a high-flying athlete who racked up dozens of highlight-reel dunks, but he averaged only 2.7 points and 2.3 rebounds per game throughout his pro career.
Darvin Ham was an assistant coach for 11 years before landing the Lakers job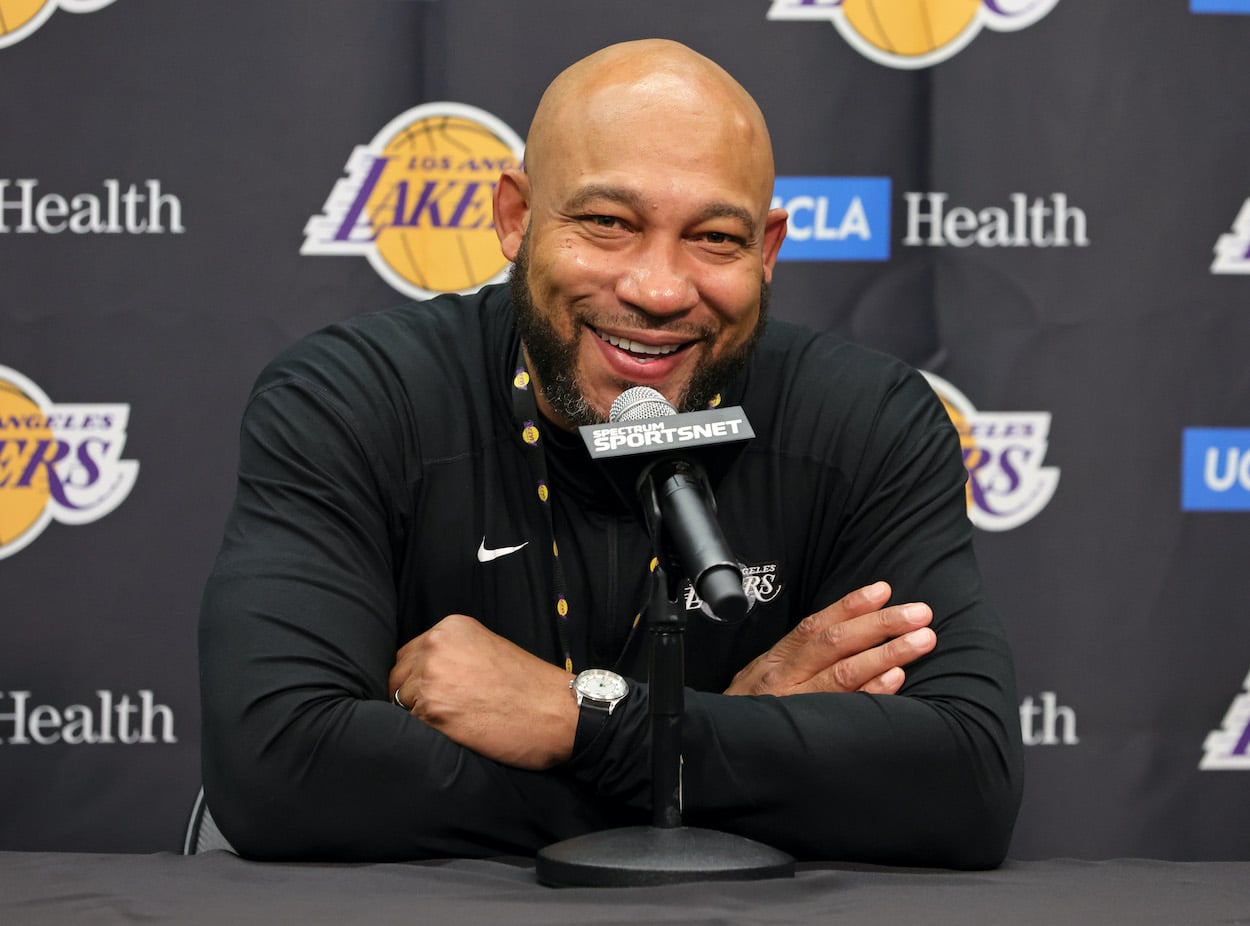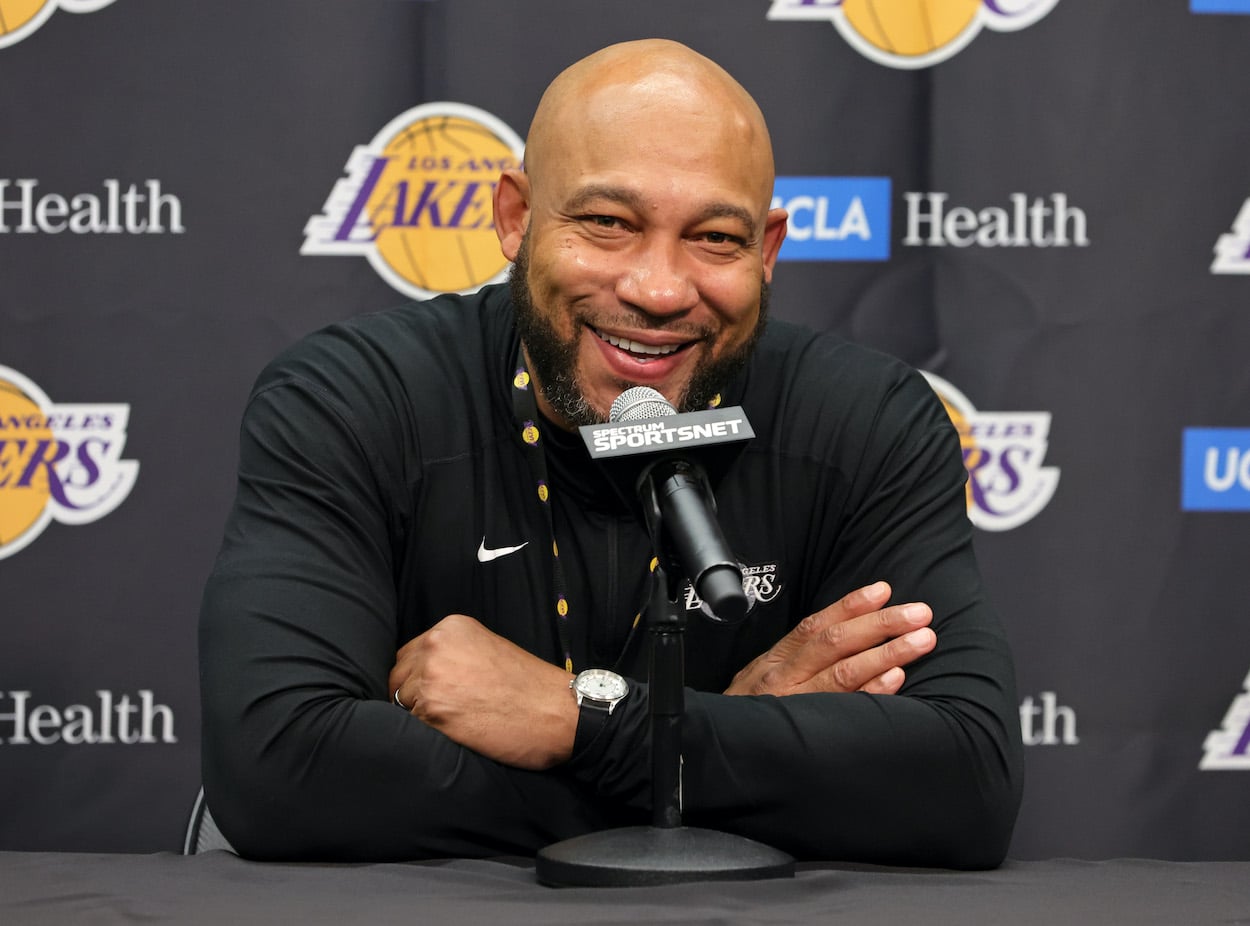 Ham didn't exactly come out of nowhere to land the Lakers head coaching job. The 49-year-old has been an assistant coach in the NBA for the last 11 years, and he got his start as a player development coach for the Lakers in 2011.
After coaching stints with the Hawks and Bucks, Ham will return to LA to start his first year as a head coach in the NBA.
Have thoughts on this topic? Keep the conversation rolling in our comments section below.