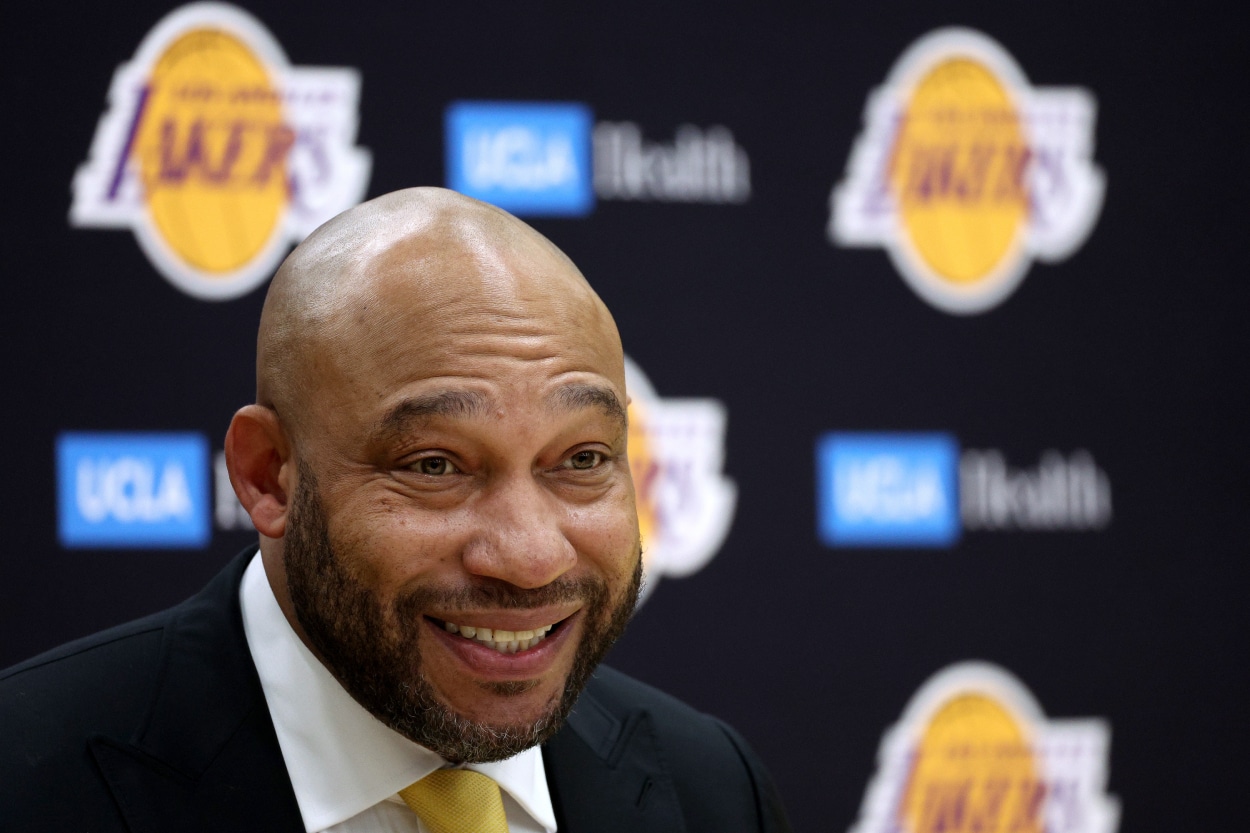 Lakers Coach Darvin Ham Got Shot in the Face at 14 Years Old, Called It 'a Life-Changing Experience'
Darvin Ham is the head coach of the Los Angeles Lakers, but his climb to the top started when he got shot in the face at just 14 years old.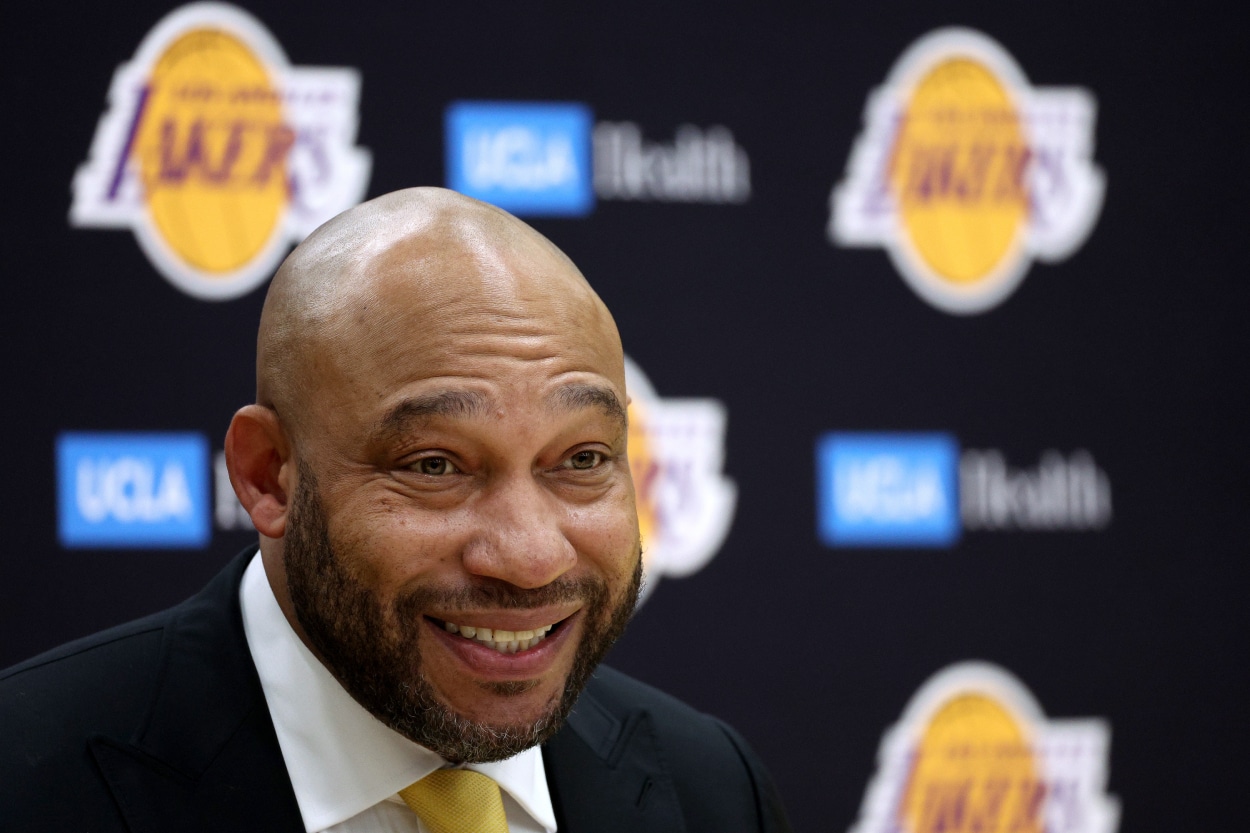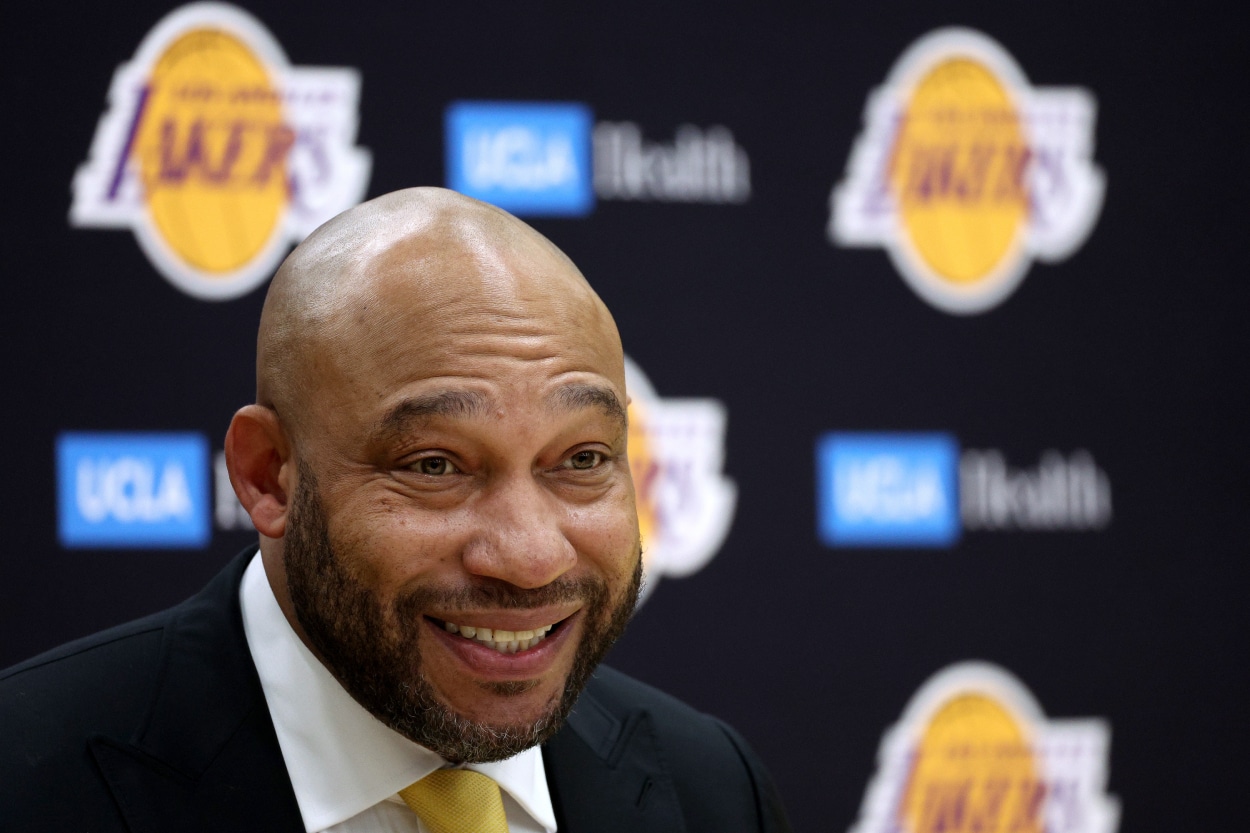 Los Angeles Lakers head coach Darvin Ham had an epic quote during his opening press conference with the team.
"I grew up in Saginaw, Michigan; I was shot in the face by accident, April 5, 1988," Ham said when asked about the pressure of being the Lakers' coach. "You go through something like that, it is going to do one of two things: It's gonna make you fearful or fearless. It made me fearless. I don't feel no pressure. It's basketball."
Wait, he was shot in the face? You can't just drop a line like that without giving any context. We decided to do some digging, and Ham has opened up about the incident before. As the NBA coach alluded to above, it appears it made him the man he is today.
Darvin Ham got shot in the face at 14 years old
Darvin Ham was just 14 in 1988, and he and his brother decided to drive up and get a pizza. But while they passed a parking lot for another restaurant, they saw a trunk open and "started to hear all these pops."
"My brother was driving and I had a window down in the passenger seat, and I saw a guy just running towards me while three other guys in the parking lot were shooting at him," Ham said in 2011, per NBA.com. "As we're getting ready to turn, the guy who is running is shooting backwards behind him, and one of the bullets that missed him hit me."
Ham said four or five people got shot that day.
"I took it in the jaw, and the bullet was lodged in the back of my neck," he said. "The doctor came and showed me the bullet he took out, and he told me how lucky I was. My face was totally swollen; I could barely turn my head. Turns out it was a drug deal gone bad; we had to testify a month or two later. … The dude that was getting shot at did not implicate the shooters, so it ended up being a mistrial."
As you would expect, Ham called it "a life-changing experience."
"It set a foundation in me to never take anything for granted," he said. "So I'm not afraid of failure, or success. I'm only afraid of not being authentic, or sticking to my principles."
The Lakers coach has used the experience to climb to the top
It appears the incident has had a major impact on Darvin Ham's life, and he has used it to climb to the top ever since.
Ham played college basketball at Texas Tech before playing in the NBA for eight years. He won a championship with the Detroit Pistons in 2004.
His coaching career began in 2008 with the New Mexico Thunderbirds in the NBA D-League. Ham then became a player development coach for the Lakers in 2011 before eventually becoming an assistant under Mike Budenholzer on the Atlanta Hawks in 2013. He then followed Budenholzer to the Milwaukee Bucks in 2018 and had been there until he took the Lakers gig in May 2022. He and the Bucks, of course, followed superstar Giannis Antetokounmpo to a championship in 2021, and many are hoping for something similar to happen with him and LeBron James on the Lakers.
It has been a long road for Darvin Ham to get where he is now, but it all started with his life-changing experience as a 14-year-old.
Opening quote courtesy of the Lakers' YouTube