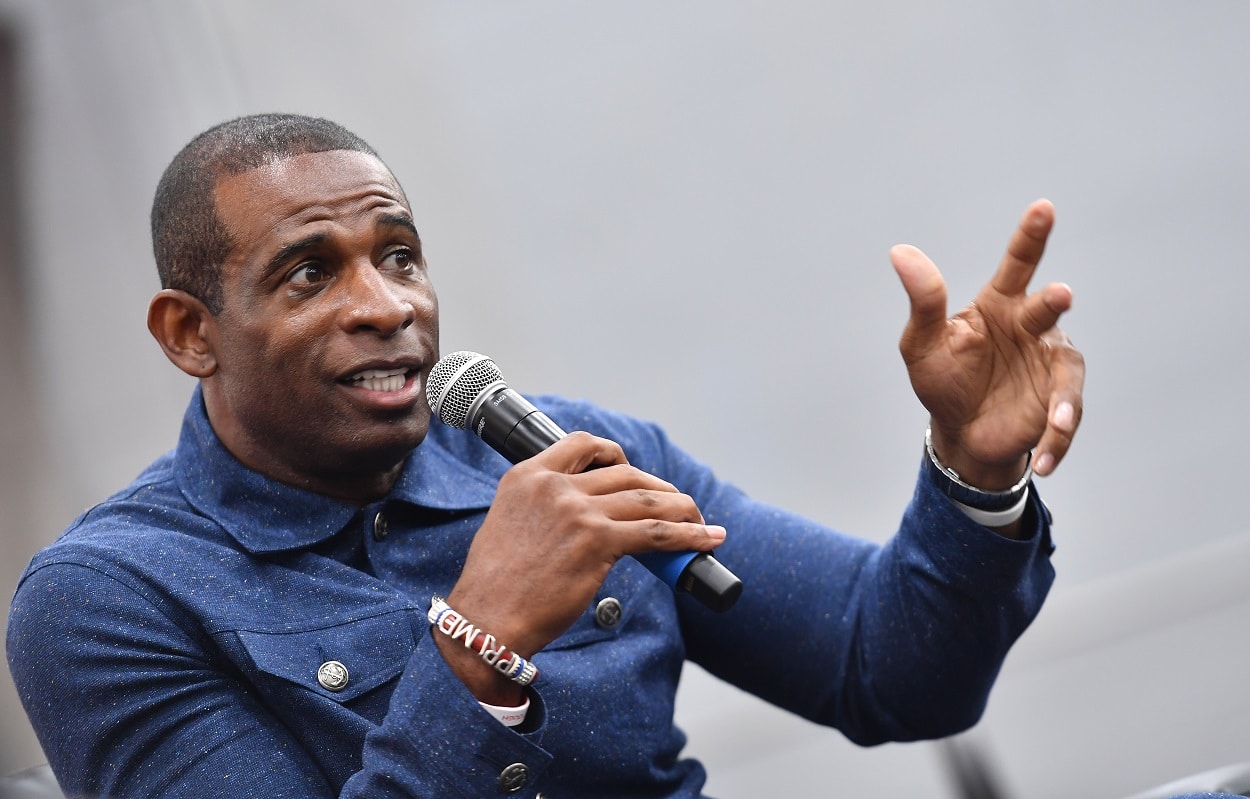 Deion Sanders Comes Off as a Prime Time Prima Donna in His Criticism of the Pro Football Hall of Fame
Deion Sanders believes the Pro Football Hall of Fame is getting too crowded.
There's no denying Deion Sanders deserves his place in the Pro Football Hall of Fame.
Over 14 years in the NFL with Atlanta, San Francisco, Dallas, Washington, and Baltimore, "Prime Time" was an eight-time Pro Bowler, an eight-time All-Pro selection (six First Team, two Second Team), a two-time Super Bowl champion, and a one-time NFL Defensive Player of the Year.
One could easily argue that Sanders, who recorded 53 career interceptions, nine of which he returned for a touchdown, is the greatest cornerback in NFL history. Rod Woodson might have something to say about that, but we'll save that argument for another day.
It also can't be forgotten that Deion added nine scores as a punt/kick returner and another three as a wide receiver. Simply put, the guy was a damn good football player and an all-around phenomenal athlete as he also played parts of nine seasons of Major League Baseball.
Everyone knows how great Sanders is. Nobody more so than Deion himself. Talking himself up has long been a part of who he is, and it's made him millions upon millions of dollars, both on and off the field.
But while Sanders is certainly allowed to boast about his accomplishments and his place among the all-time greats, there's no reason for him to tear others down in the process, which is precisely what he did this week.
Deion Sanders believes the Pro Football Hall of Fame is getting a little too crowded
Speaking with Well Off Media, Sanders made the case that the Pro Football Hall of Fame is getting too crowded. While Deion played it smart and didn't name anyone specifically, he made it clear in his belief that some simply don't belong in Canton and says the all-time great players — you know, like himself — deserve to be separated.
"My jacket got to be a different color. There needs to be a starting 11, there needs to be an upper room. My head doesn't belong with some of these other heads that's in the Hall of Fame. What do they call it, the bust? I call it the head. Put my head up where it's supposed to be. I'm sorry, I'm saying what you're all thinking, and a lot of Hall of Famers are thinking the same thing."

Deion Sanders
Sanders continued by saying the Hall of Fame isn't for players who had "three of four good years" and questioned the voting process.
Why should 'Prime Time' care who joins him in Canton?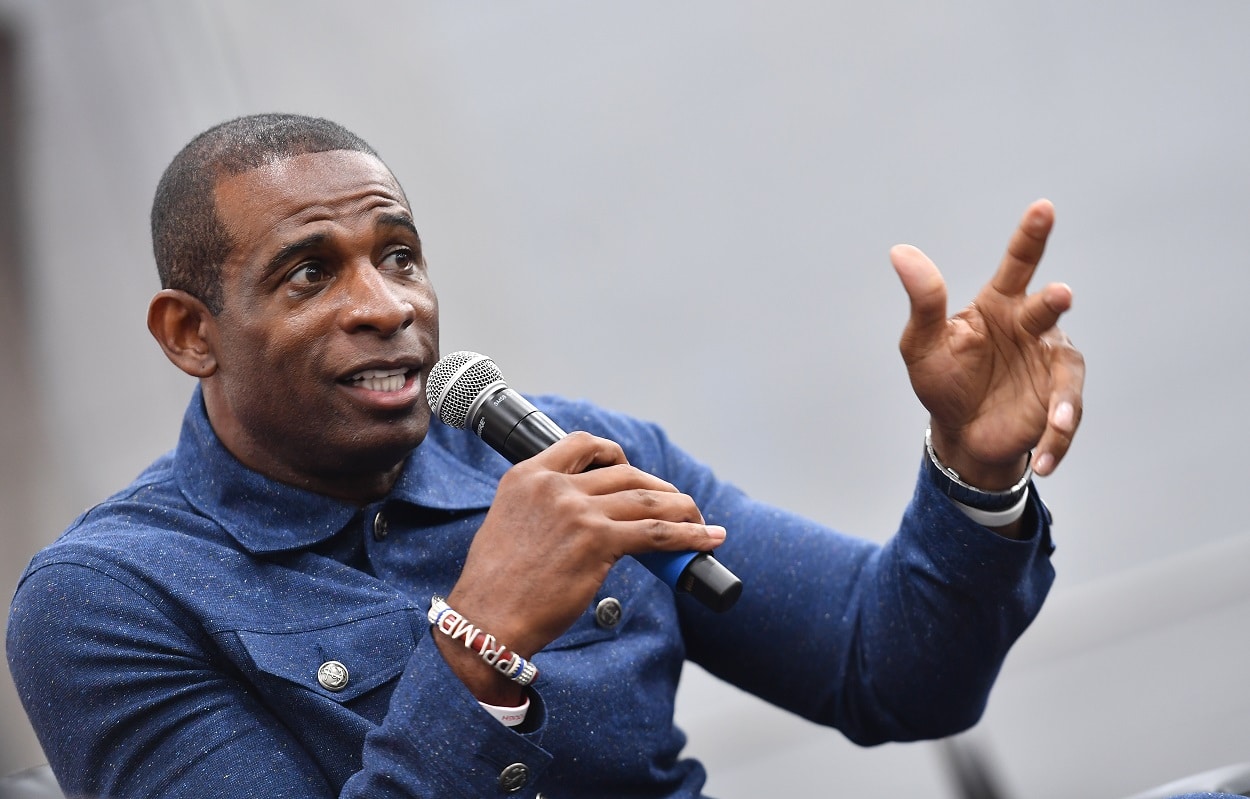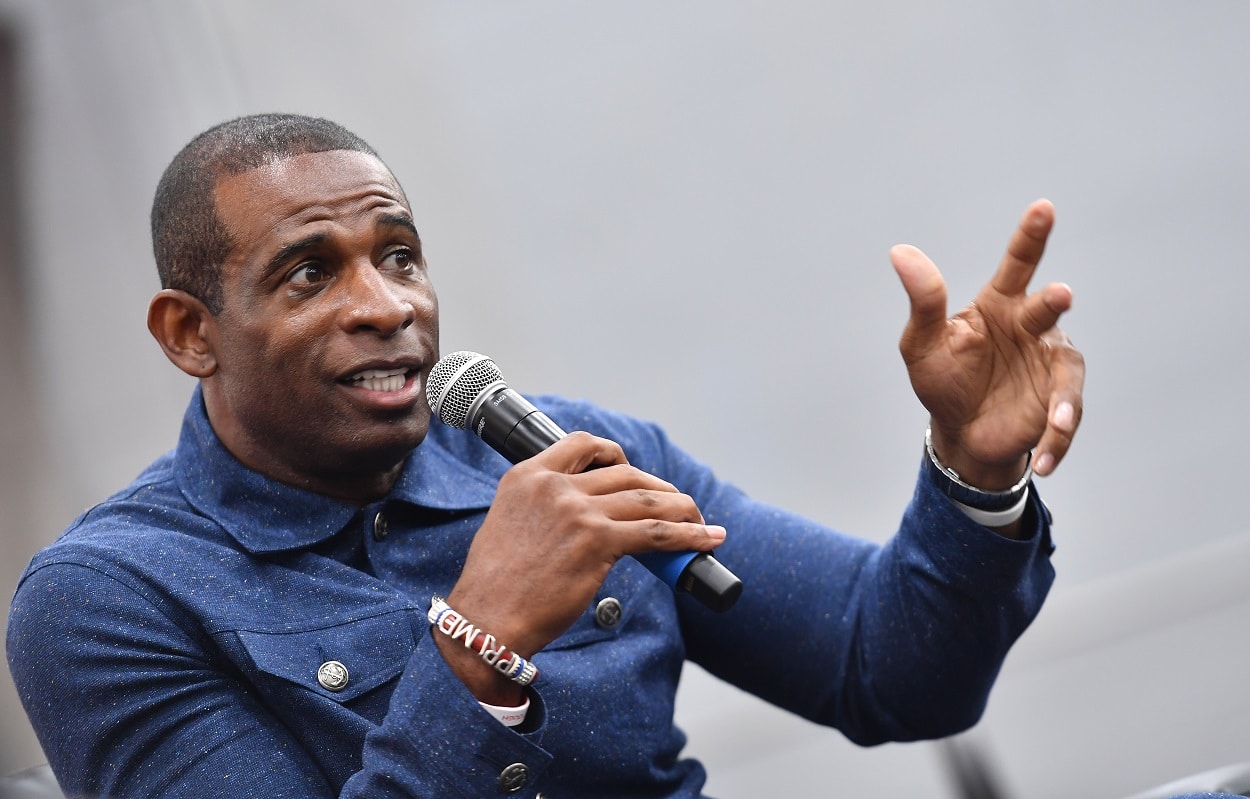 Sanders' comments come less than a week after six players, a coach, and a referee were enshrined in Canton. Fellow Hall of Famer and Buffalo Bills legend Bruce Smith took issue with the induction of five-time Pro Bowl offensive lineman Tony Boselli, who was also a three-time First Team All-Pro selection with the Jacksonville Jaguars.
Perhaps Boselli was also the intended target of Deion's rant. But, again, he was smart enough not to mention any names. In my humble opinion, what wasn't smart was knocking other Hall of Famers. Why should he care who gets in and who doesn't? Sure, he's entitled to his opinion, as we all are, but why knock those who put in just as much work as you did?
Nothing can take away from his individual accomplishments and his overall contribution to the sport of football. Does Boselli's inclusion — or anyone else's for that matter — change anything "Prime Time" did? No.
By Sanders' logic, Gale Sayers shouldn't be in the Hall of Fame. After all, he only had two seasons with more than 1,000 rushing yards. Injuries cut his career short as well, but how often do you hear people debating whether or not the legendary Bears running back deserves his spot? I certainly don't see him on many lists of the most undeserving Hall of Famers.
Trust me. I could go on. Plenty who deserve to be in Canton, like Sayers, would fall into Deion's category. But why bother? They're in for a reason, and nothing anyone says will change that. So while I respect Sanders as a player and agree with some of the things he says on occasion, this was a case where if you can't say anything nice, don't say anything at all.
But that's not the "Prime Time" way, is it?
Stats courtesy of Pro Football Reference
Like Sportscasting on Facebook. Follow us on Twitter @sportscasting19 and subscribe to our YouTube channel.