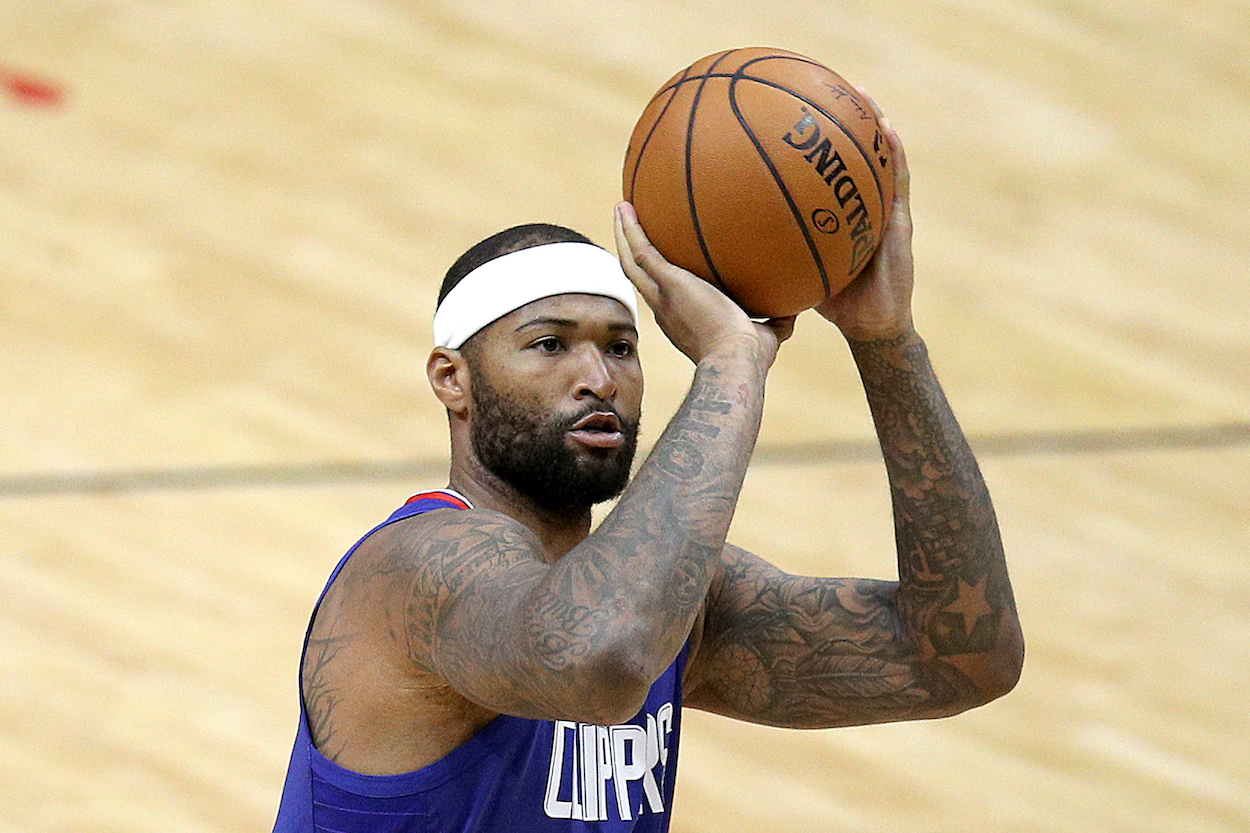 DeMarcus Cousins Ignites a Blaze of Rumors About His Next Landing Spot With 1 Sneaky Social Media Move
Is DeMarcus Cousins hinting at a return to the Sacramento Kings?
The 2021-22 NBA season starts up in just about three weeks, but veteran DeMarcus Cousins remains unemployed. After playing last season with the Houston Rockets and the Los Angeles Clippers, Cousins hasn't been able to find a team willing to sign him heading into his 12th year in the league.
That might be changing soon, though, based on a cryptic tweek to his Twitter account. Cousins recently changed his profile picture to a cartoon of himself in a Sacramento Kings jersey, which immediately ignited rumors about his next landing spot.
DeMarcus Cousins remains a free agent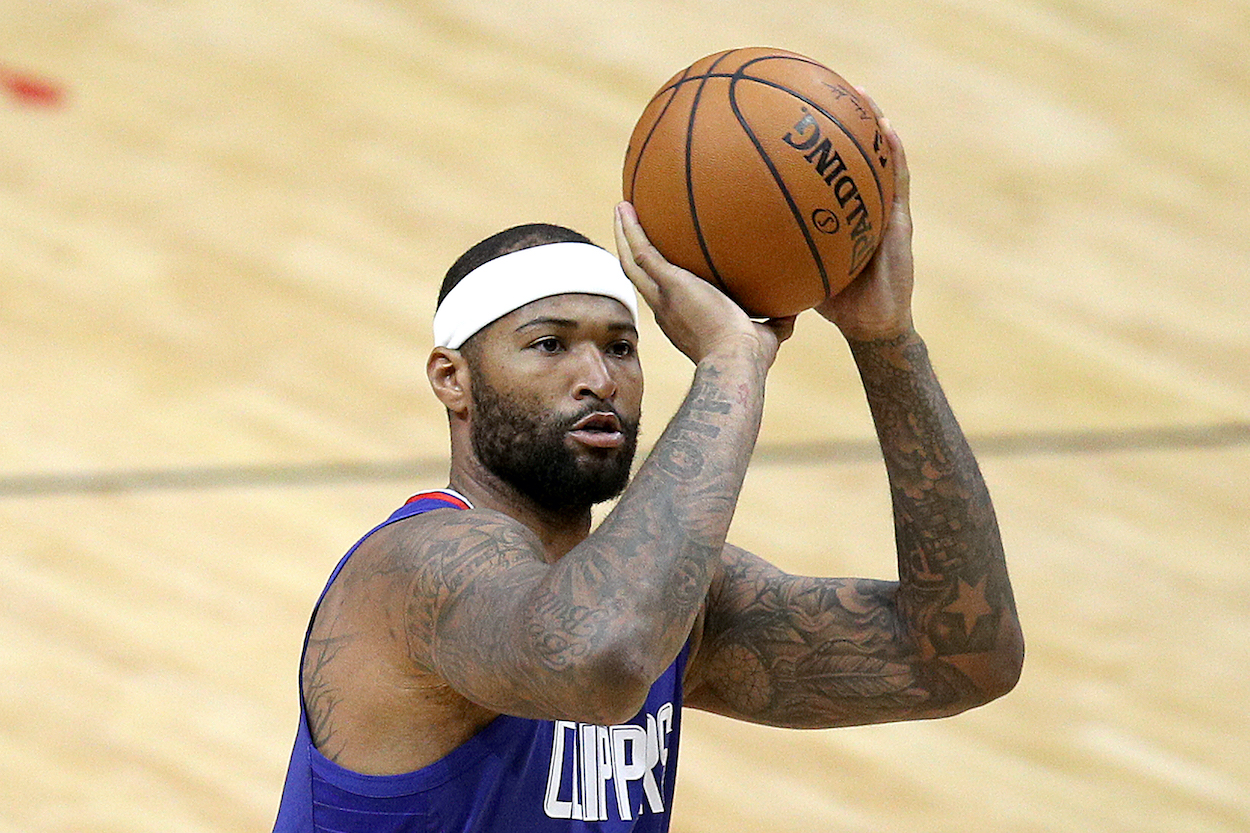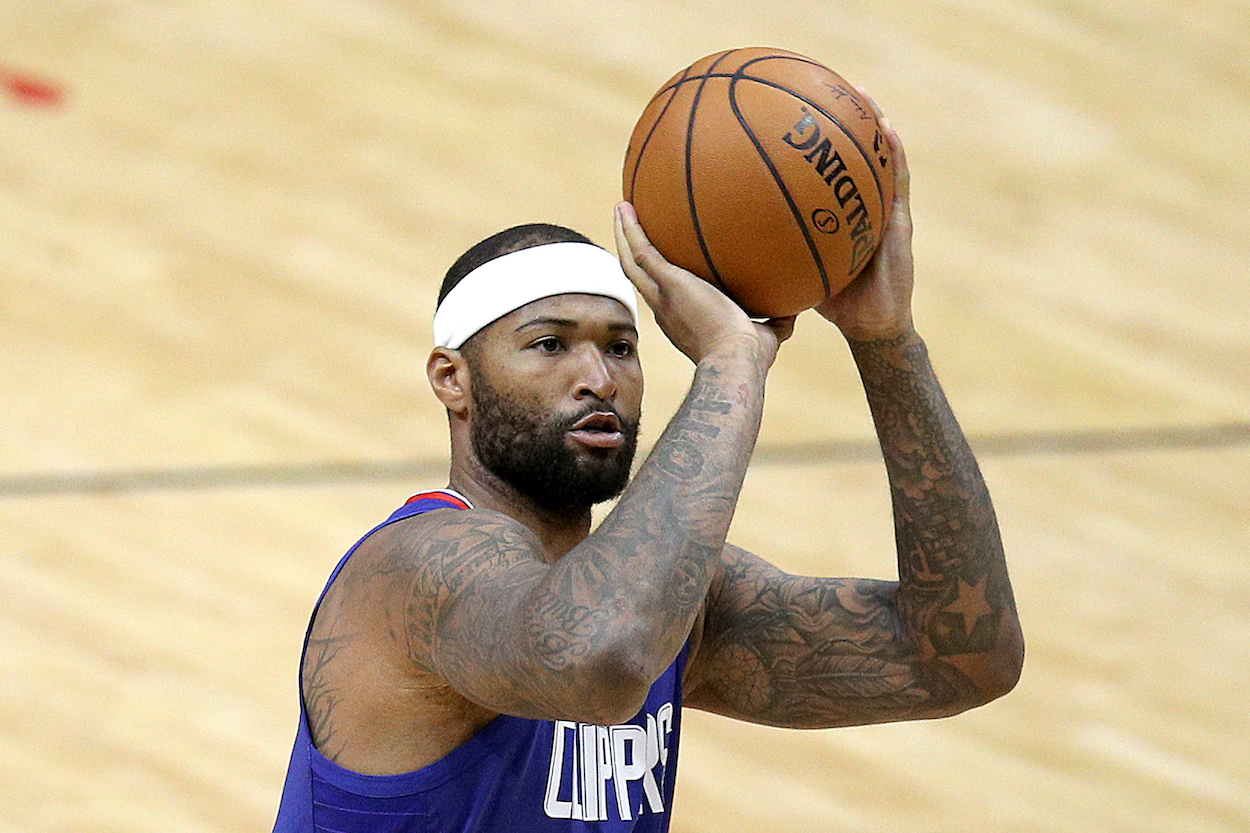 Just a few years ago, Cousins was one of the most unguardable forces in the entire NBA. He scored 25.2 points per game on 47.0% shooting during the 2017-18 season with the New Orleans Pelicans, and he received his sixth All-Star nod in a row that year.
But Cousins' career hasn't been the same since he left the Pelicans for the Golden state Warriors in 2018. Since then, he's played for three different teams, and his scoring has dipped at each stop along the way. Last season, Cousins averaged a career-low 8.9 points per game in 25 games with the Rockets and 16 with the Clippers.
The center played only 8.3 minutes per game for the Clippers during their most recent playoff run, and although he shot 45.2% from the field and 40% from three, it's clear Cousins is nearing the end of his NBA career. With less than a month to go until next season gets underway, the 31-year-old still hasn't found a new home.
Could that be changing soon?
DeMarcus Cousins ignites Kings rumors with a sneaky social media move
Cousins is running out of time to find a new job before the 2021-22 NBA season tips off. If a team doesn't decide to sign him in the next three weeks, he'll have to hope for some injuries to the center position that could open up a roster spot for a veteran such as himself.
The free agency buzz surrounding Cousins has been quiet of late, but it's heating up this week after a subtle social media move by the big man.
On Tuesday night, Cousins changed his Twitter profile picture to a cartoon drawing of himself in a Kings jersey. He also tweeted out the image with the caption "#NewProfilePic," which sparked rumors of a return to the franchise that drafted him in 2010.
We've seen veteran players revive their careers by returning to their old teams before. Maybe Cousins is the next one in line for a career renaissance.
The Kings would be a perfect destination for Boogie
Cousins might not be able to contribute to an NBA Finals contender at this point in his career, but he still has enough game to come off the bench for a fringe playoff team. By rejoining the Kings, Cousins could become the trusted veteran inside a young locker room right away.
Sacramento is also where Cousins enjoyed his most successful stretch of basketball in the NBA. He averaged more than 24 points and 10 rebounds per game in each of his last four seasons with the Kings, and he was named an All-Star in all four years.
If Boogie has anything left in the tank, we'll found out if he returns to the Kings this season.
All stats courtesy of Basketball-Reference.
Like Sportscasting on Facebook. Follow us on Twitter @sportscasting19.