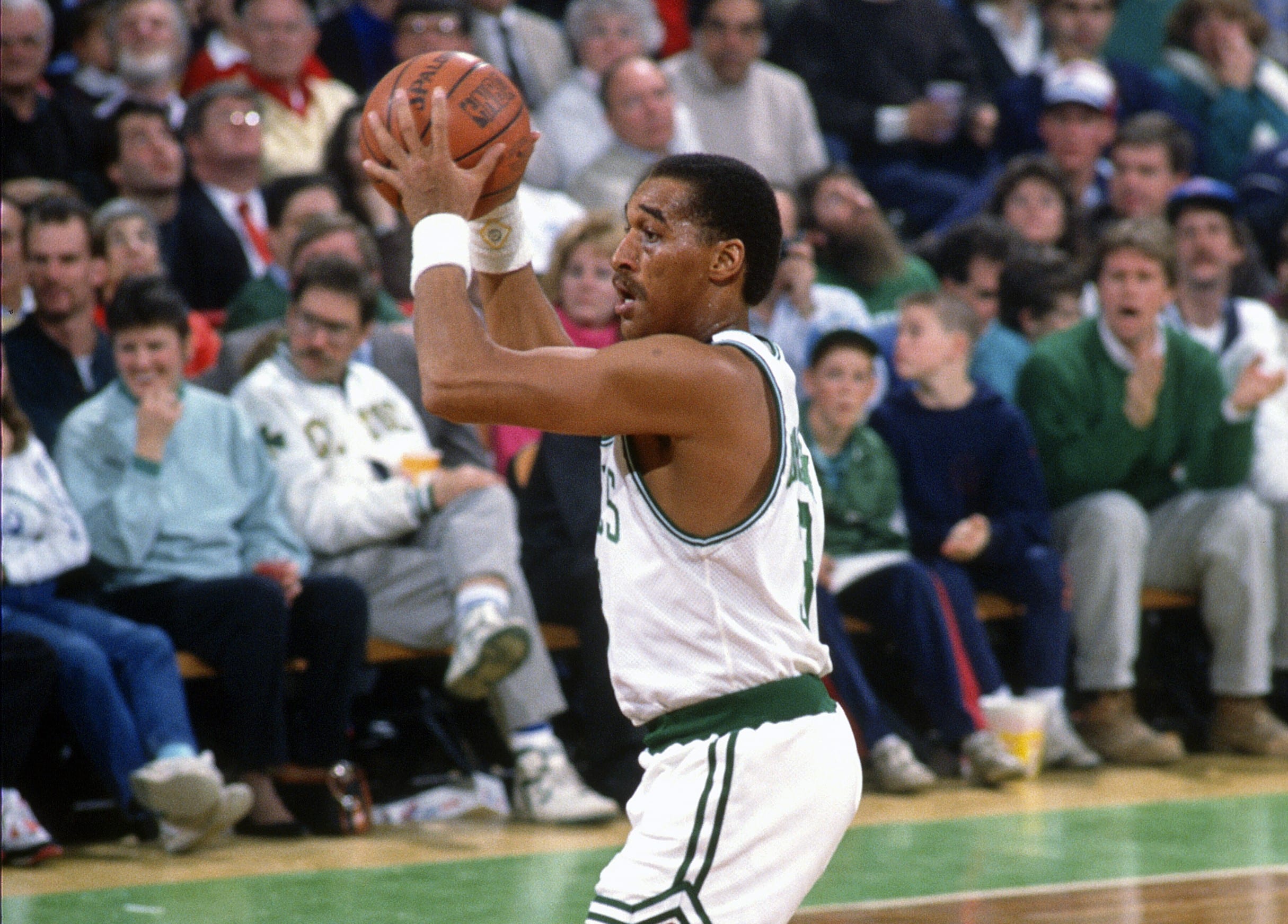 Dennis Johnson Earned — Then Quickly Shed — the Nickname 'Chemo' When He Joined the Boston Celtics
Dennis Johnson fit right in with the Boston Celtics after an immediate beef with head coach K.C. Jones.
Dennis Johnson wore out his welcome in his first two stops in the NBA. The Naismith Memorial Basketball Hall of Fame guard clashed with coaches and was traded away twice, seemingly because of an attitude problem.
He won a championship with the Seattle SuperSonics and was an All-Star in two of his three seasons with the Phoenix Suns. Still, both franchises shipped him off. When he was traded to his third team — the Boston Celtics — he was greeted with a new nickname that he quickly shed.
Dennis Johnson was immediately given a new nickname upon arrival with the Boston Celtics
Dennis Johnson clearly came to Boston with the reputation of needing an attitude adjustment. He had a problem with Lenny Wilkins, his Sonics coach. According to Sports Illustrated, Wilkens referred to DJ as a "cancer." The Phoenix Suns then shipped him to the Celtics because his "attitude didn't fit into their disciplined system."
When he came to Boston, a team loaded with veterans, the players took control and wouldn't allow Johnson to step in with an attitude problem. They greeted him with a new nickname. In his book, If These Walls Could Talk, Cedric Maxwell wrote how the initial meeting went down.
"(Danny) Ainge made sure DJ felt welcome on his very first day. 'We were shooting in the gym, and I was having fun with DJ and said, 'You know what, I'm going to call you 'chemo,' Ainge said, according to Maxwell. 'He asked why, and I said, 'Because I don't want your cancer spreading.' And he just laughed, and DJ and I hit it off pretty well. He was another guy that was really fun.'"
Johnson fit right in with the Celtics. In his first year with the team, the Celtics won their second championship of the decade, defeating the LA Lakers in the 1984 NBA Finals. In Johnson's first four seasons in Boston, the Celtics reached the championship round. They won the title again in 1986.
Johnson had an initial clash with Celtics coach KC Jones, but the players put him in his place
After the 1982-83 season, Bill Fitch resigned as head coach of the Celtics. Boston brought in the mild-mannered KC Jones, a far cry from the intense Fitch.
According to Maxwell, when Johnson arrived, he had an immediate clash with Jones.
"There was an incident that happened right when (Johnson) arrived that really set the tone for how he would fit in," Maxwell wrote. "I don't remember the specifics, but he got into an argument with Jones. In this case, DJ was wrong. Usually, when a player gets pissed at his coach, he'll go to teammates, and they'll support him, no matter what. Not on this team.
"DJ came to two or three of us and vented what he was upset about. We told him in no uncertain terms that he was wrong. He was shocked, noting that players usually stick together, but we told him he needed to apologize. DJ had been a wild stallion, but that day he became a great teammate."