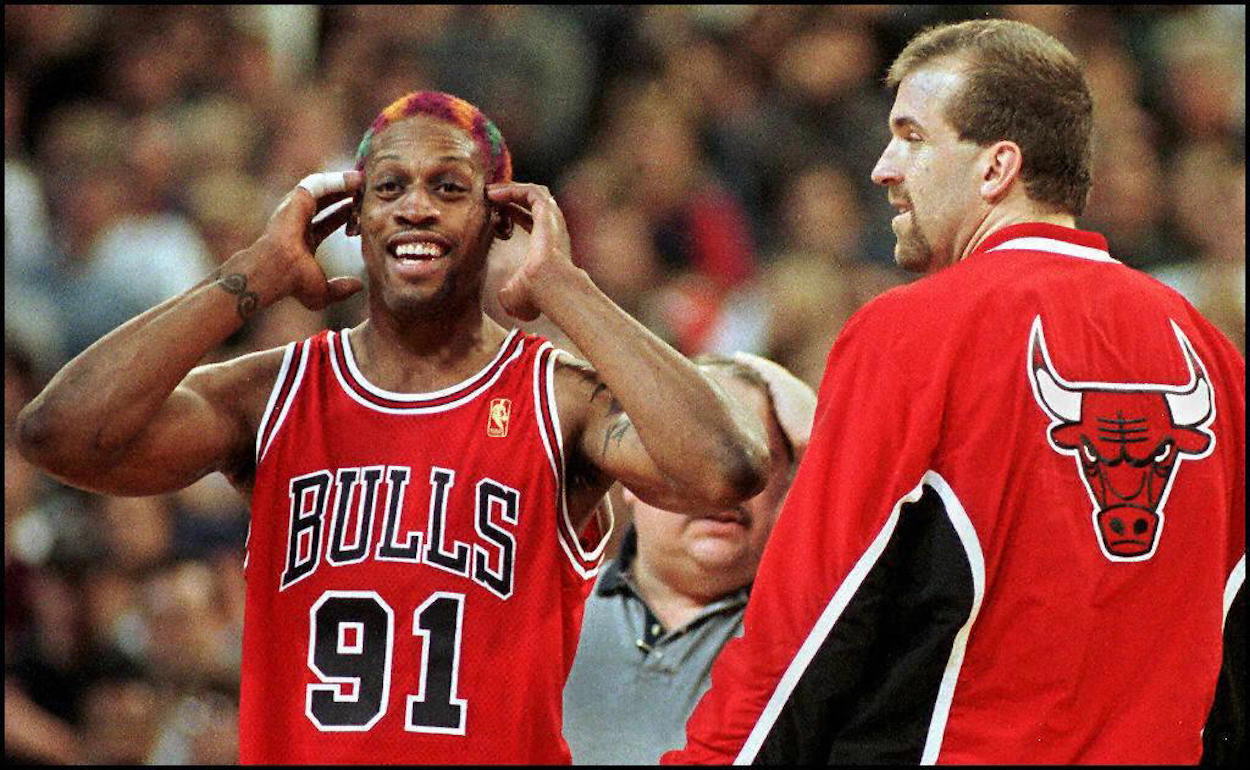 Dennis Rodman Earned $27 Million in the NBA Only After Working an Unexpected Dirty Job
Dennis Rodman worked as an airport janitor before becoming an NBA superstar.
Dennis Rodman's path to NBA stardom was anything but ordinary. The Hall of Famer barely played sports growing up in Dallas, Texas, and he was living on the streets for a while before a sudden growth spurt pushed him to pick up basketball.
A few years later, the Detroit Pistons took a chance on Rodman in the 1986 NBA draft, and the rebounding machine went on to play 14 seasons and make $27 million in on-court earnings alone. But before becoming an NBA champion and a Hall of Famer, Rodman surprisingly worked as an airport janitor.
Dennis Rodman had a rough childhood
Most athletes who make it to the NBA grew up in supportive households and played organized basketball growing up. But Rodman's path to the NBA was the complete opposite.
Rodman grew up in the projects of Dallas, Texas with his mother and his two sisters. He was a problem child who didn't see much of a future for himself past high school, and once he graduated, his mother kicked him out of the house because he couldn't find a job.
"She changed the locks," Rodman told Jackie MacMullen of ESPN in 2020. "I had, like, a garbage bag full of clothes. I left the house and I just sat on the steps down at the apartment complex with nowhere to go. I went into my friend's house. He said, 'You can stay in the backyard, on the couch.'
"Every day when I wake up, I go to the car wash, try to make some extra money. Or I go to the 7-Eleven, try to fold boxes, throw bottles away, stuff like that, for five bucks a day."
Rodman figured he would be homeless for the rest of his life, but he eventually found a dirty job that helped him skate by for a bit.
Dennis Rodman worked an unexpected dirty job as an airport janitor
After getting kicked out of his childhood home, Rodman was forced to fend for himself on the streets. He worked odd jobs for very little money while trying to find legitimate employment, and he finally found some at his local airport.
For a short while, Rodman worked as a janitor at the Dallas-Fort Worth Airport, but the job didn't last long. He fell back into his problem ways one night when he broke into a shop at the airport and stole a bunch of watches. Unfortunately for Rodman, he didn't get away with the theft and was arrested shortly after.
He got off without any serious punishment, but his days as a janitor were over.
A miraculous journey to a $27 million NBA career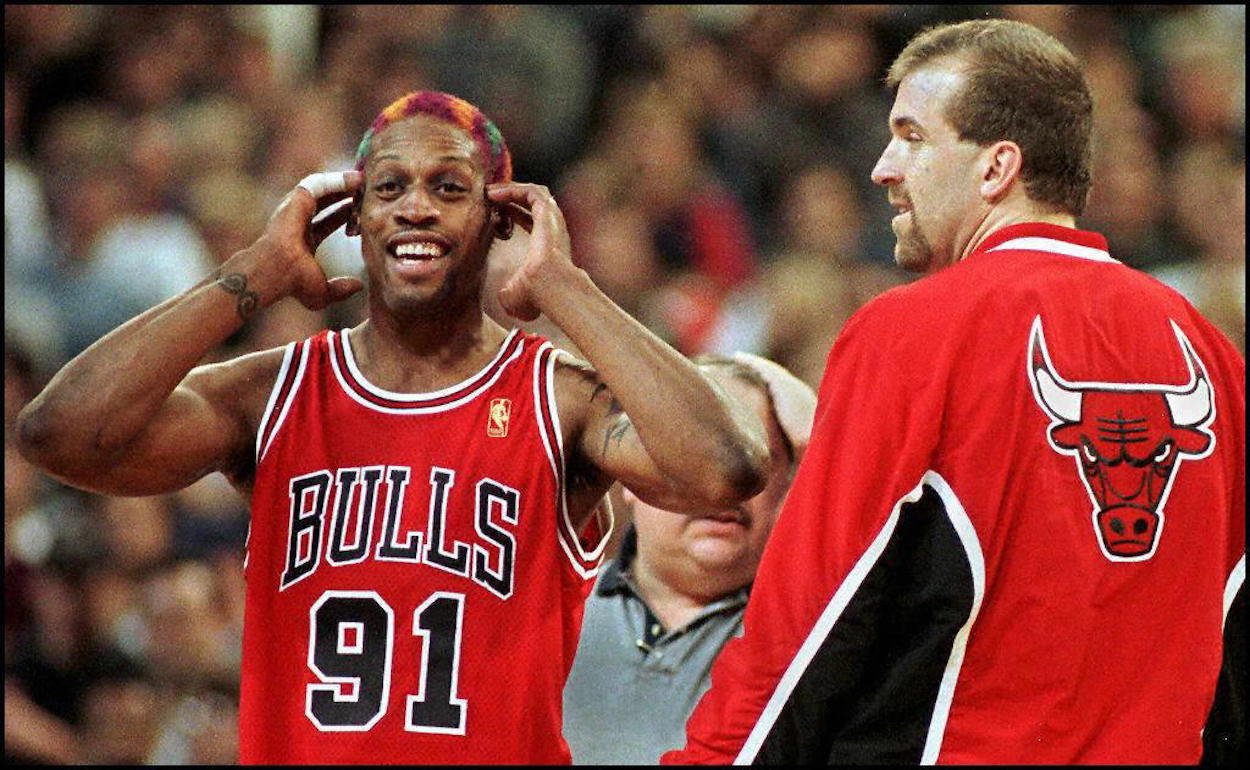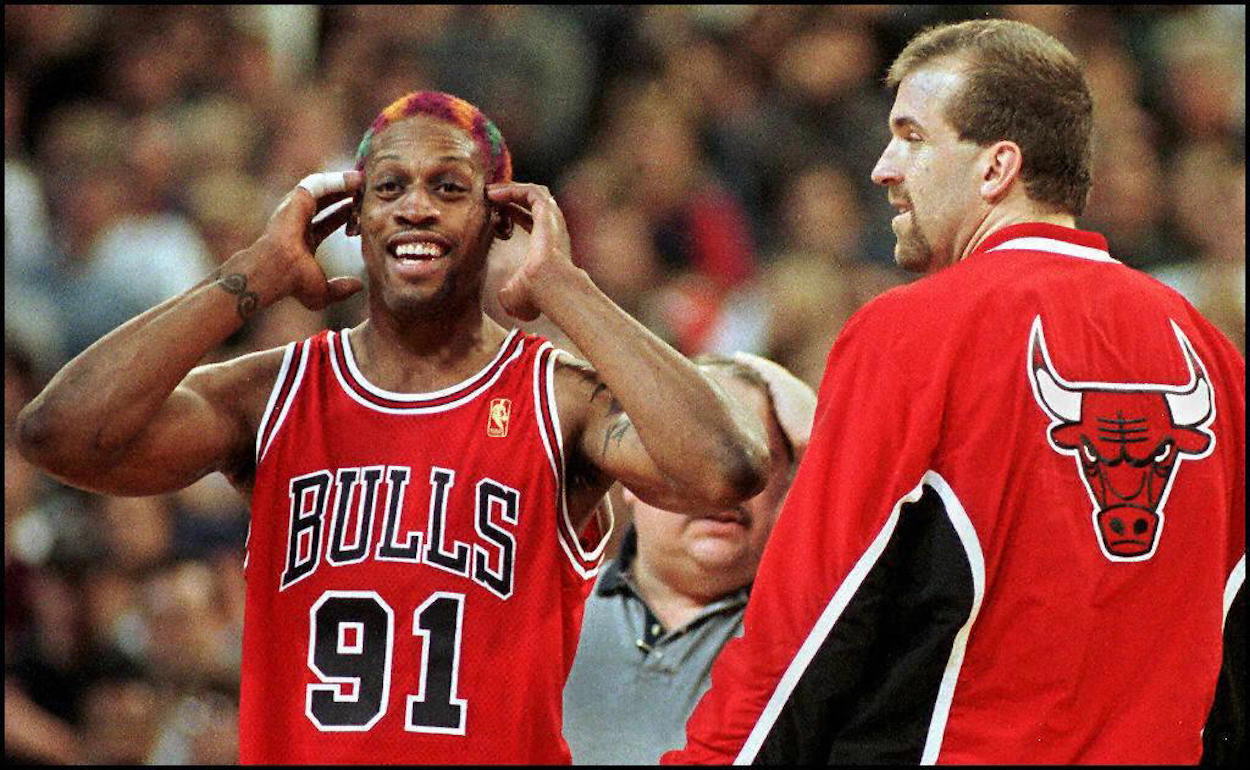 Rodman was going down a dead-end road after losing his job as a janitor, but he quickly grew from 5-foot-6 to 6-foot-8 and started to pick up basketball. He was able to continue his career at Southeastern Oklahoma State and became a sought-after draft prospect.
The Pistons took a chance on the raw athlete in the second round of the 1986 NBA draft, and the rest is history. Rodman went on to make eight All-Defensive Teams, win five championships, and become a Hall of Famer. Throughout his 14-year NBA career, "The Worm" also made $27.03 million in on-court earnings, according to Spotrac.
Not too shabby for an airport janitor.