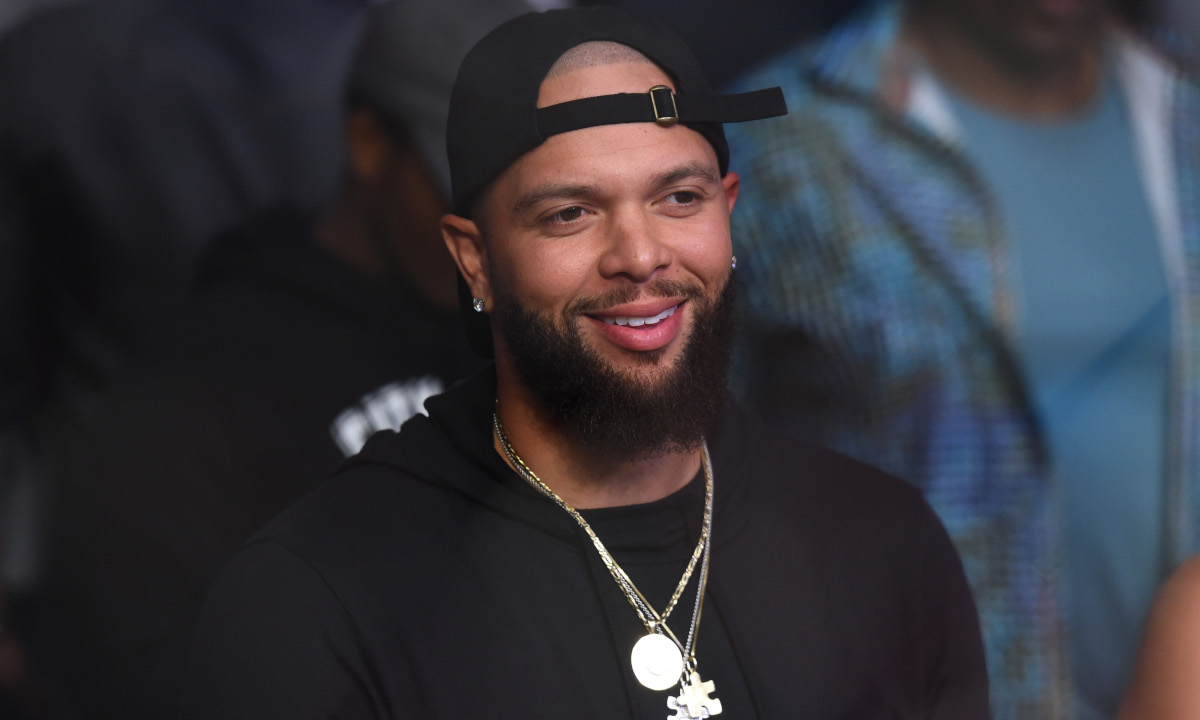 Deron Williams Made Almost $160 Million in the NBA but Now Wants to Get Hit in the Face
Former NBA All-Star Deron Williams is reportedly signing up to fight on the Jake Paul-Tommy Fury undercard in Tampa, Florida, on Dec. 18.
Deron Williams is 37 years old and should be living the good life. He played 12 years in the NBA from 2005–17 and was once in the conversation with Chris Paul over who was the best point guard. He made two All-NBA teams, three All-Star games, and won two Olympic gold medals. The only thing that evaded him was an NBA championship.
And money, oh did he make money. Williams earned $159.5 million in his career. The Brooklyn Nets ate more than $27.4 million in dead cap space over five seasons after buying out his contract in 2015. But apparently, retirement hasn't been all it was cracked up to be. Maybe Williams misses the spotlight, the attention, being in the public eye. But his latest reported move flies right past thrill-seeking into significant injury risk.
Deron Williams played his last game in the NBA Finals
In 2017, the Dallas Mavericks released Deron Williams. He signed with the Cleveland Cavaliers, finishing his career as a caddy to Kyrie Irving for the defending NBA champions.
As the Cavaliers ripped through the Indiana Pacers, Toronto Raptors, and Boston Celtics en route to winning the Eastern Conference for the third straight year, Williams averaged 5.6 points and 2.5 assists in 15.5 minutes per game off the bench. Just shy of his 33rd birthday, he reached the NBA Finals for the first and only time in his career.
Not to put too fine a point on it, but Williams was awful in the Finals. He scored five points in five games, going 2-of-16 overall and making 1-of-9 from 3-point range. Five turnovers offset his six assists, but at least he committed eight fouls in 61 minutes, so there was that.
On July 1, 2017, Williams became a free agent. He never retired, but he never played again, either. In December 2020, he told Darius Miles and Quentin Richardson on the Knuckleheads podcast that injuries and personnel turnover undermined his time with the Nets.
"I played for four coaches in 3.5 years," Williams said. "As a point guard, you're talking about a point guard who is coming from this system [with the Utah Jazz] that's run perfectly, that's coached perfectly [by Jerry Sloan], and then now I'm learning a new offense with new players every single year. And there was just no consistency. Hard to get into a rhythm.
"And then I started getting injured. I started losing my confidence. And so it started eating at me. I started losing my love for the game when I was there because it was just like, everything was going wrong."
More than four years removed from the NBA, Williams is reportedly taking his post-basketball life in a new direction. A potentially painful new direction.
Williams is reportedly going to box next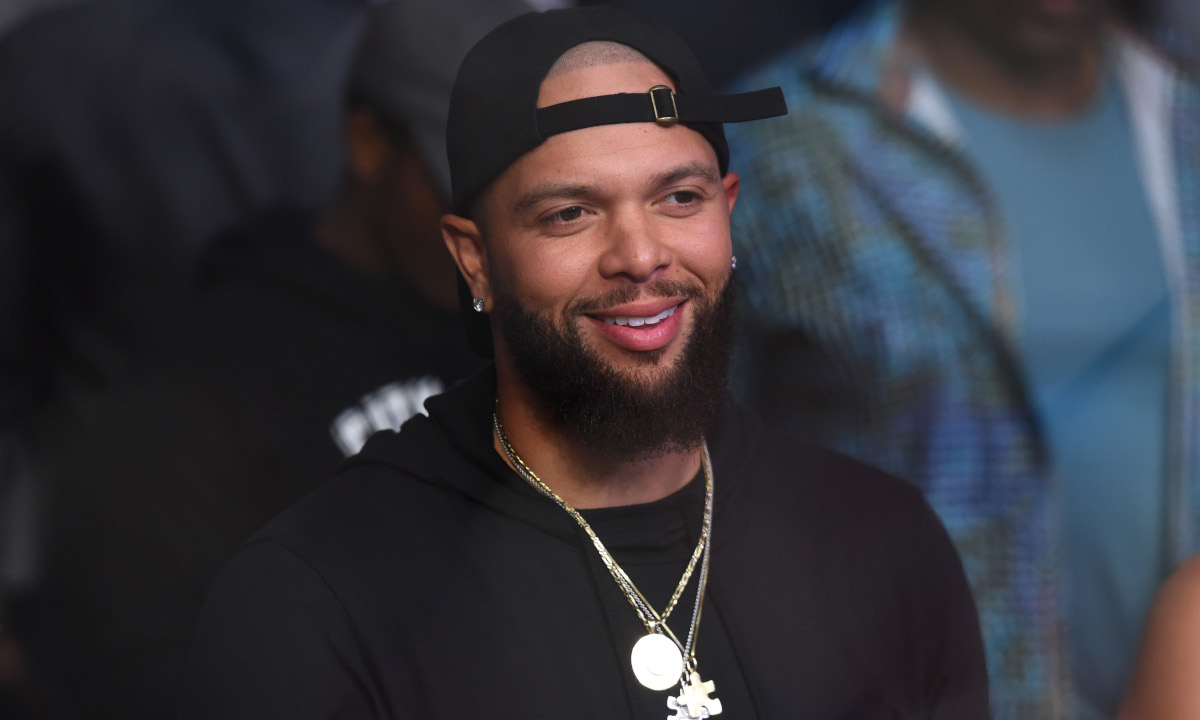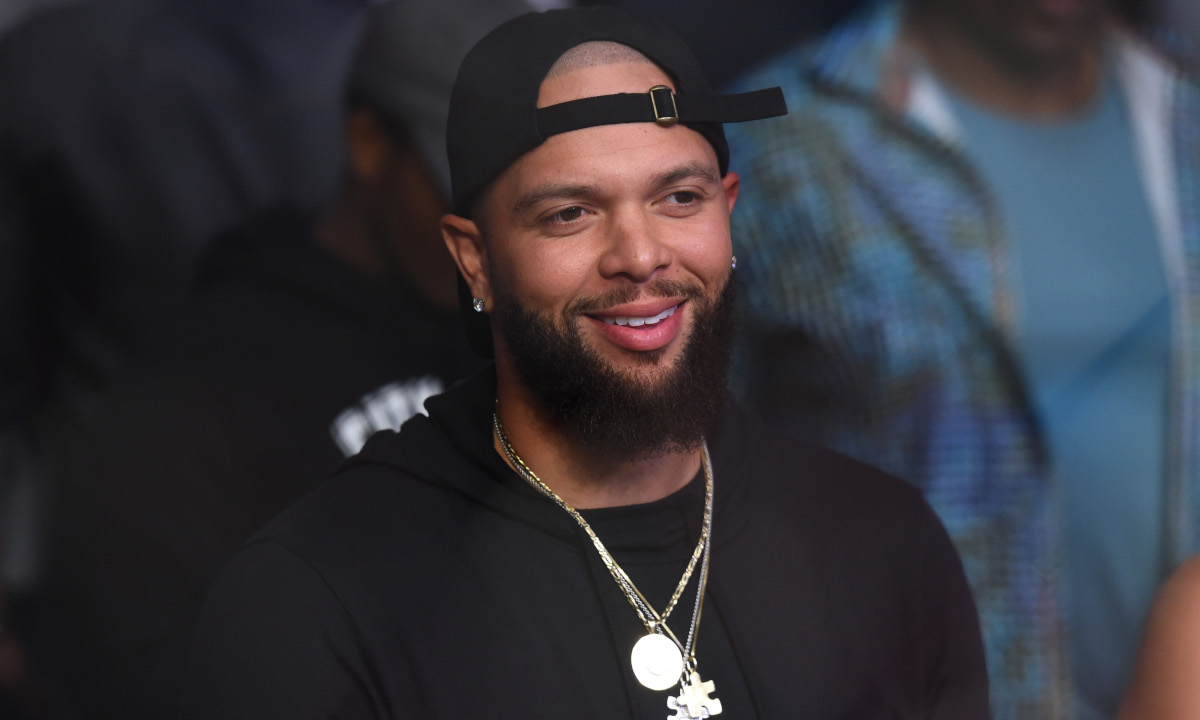 Shams Charania of The Athletic reported that Deron Williams would fight Dec. 18 on the undercard of the Jake Paul-Tommy Fury bout in Tampa, Florida.
A potential opponent? That would be 38-year-old Frank Gore, the NFL's third-leading rusher who played his 16th season in 2020 with the New York Jets.
It's not like Williams is a novice in the ring. He works out at Fortis MMA in Dallas. His coach, Sayid Saud, said the former NBA star could hold his own while training against UFC fighters:
"He can scrap. He's got a great right hand. A great 1-2, he can wrestle. I think he's a good blue belt on the ground — I mean, a couple-stripe blue belt. He doesn't have a blue belt, but I would put him in a blue belt division all day long and bet on him. He's a tough dude."

MMA coach Sayid Saud on Deron Williams
The wrestling skills are a plus; they're also entirely useless in a boxing match. But Williams throws punches with and takes them from professional fighters. That's something.
As for Gore, he's been training as a boxer for several months. He turned down opportunities to play in the NFL this season to focus on it.
Per Trevor Booth of The Sporting News, Gore found a passion in the squared circle.
"I just fell in love with how hard it is," Gore said. "I felt like, 'Man, I couldn't fight.' And I always like a challenge. So I kept doing it and doing it, and I saw myself getting better and better."
Here's some cheap advice for a short fighter: work the body. At 6-foot-3, Williams has a lot of it.
Deron Williams likes the fight game
While it's true Deron Williams hasn't had a professional bout, he knows the sport. He co-hosted the Ballers & Brawlers podcast with UFC fighter Sean O'Connell and television personality Johnny Riche.
He was listed at 6-foot-3 and 200 pounds when he was in the NBA. Gore played at 212 pounds but is only 5-foot-9, so the former NBA star owns a substantial height and reach advantage. That is if Gore winds up as his opponent.
The main event between Paul and Fury will air on Showtime pay-per-view. The 192-pound catchweight bout pairs Paul, 4–0 with three knockouts. He earned a split decision over MMA fighter Tyron Woodley in Cleveland on Aug. 29.
But Fury is a significant step up in competition. Unlike Paul's first three opponents, Fury is an actual professional boxer. The British fighter is 7–0 with four Kos. He last fought on the Paul-Woodley undercard, scoring a unanimous decision over MMA fighter Anthony Taylor.
Fury's opponents aren't exactly contenders. The combined career record of his foes at the time of their bouts is 14–175–5. There is no truth to the rumors one of those wins came over anyone named Rocky Canvasback. It just seemed that way.
There are no odds available on a Deron Williams-Frank Gore match yet. But if the fight is on, there will be action available when the bell rings in Tampa.
Statistics courtesy of Basketball Reference and BoxRec.