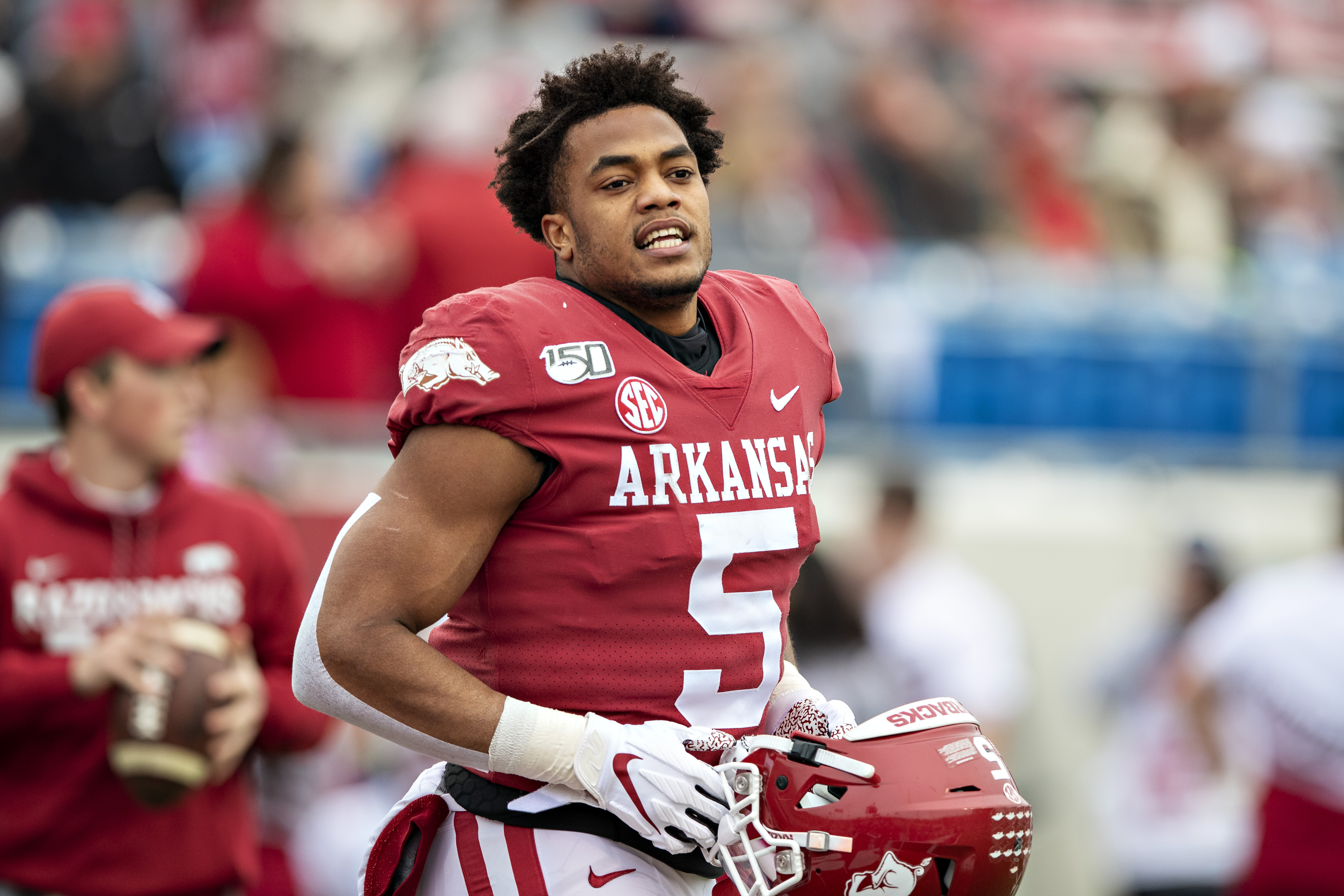 Detroit Lions Sign Reality TV Star as an Undrafted Free Agent
Rakeem Boyd goes from 'Last Chance U' on Netflix to the NFL after singing as an undrafted free agent with the Detroit Lions.
After completing the NFL draft, teams go to work trying to sign the best undrafted talent as free agents. While many of these players will never make an NFL roster, it is possible to find true gems. Past NFL stars such as Tony Romo, Antonio Gates, and Wes Welker were all signed as undrafted free agents.
Most undrafted free agents are relatively unknown. If their names are familiar, it is usually because they played at a big-name college program that featured in many nationally televised games. One Detroit Lions undrafted free agent is better known for his role on a Netflix reality show than for what he's done on broadcasted games.
'Last Chance U' is a hit Netflix show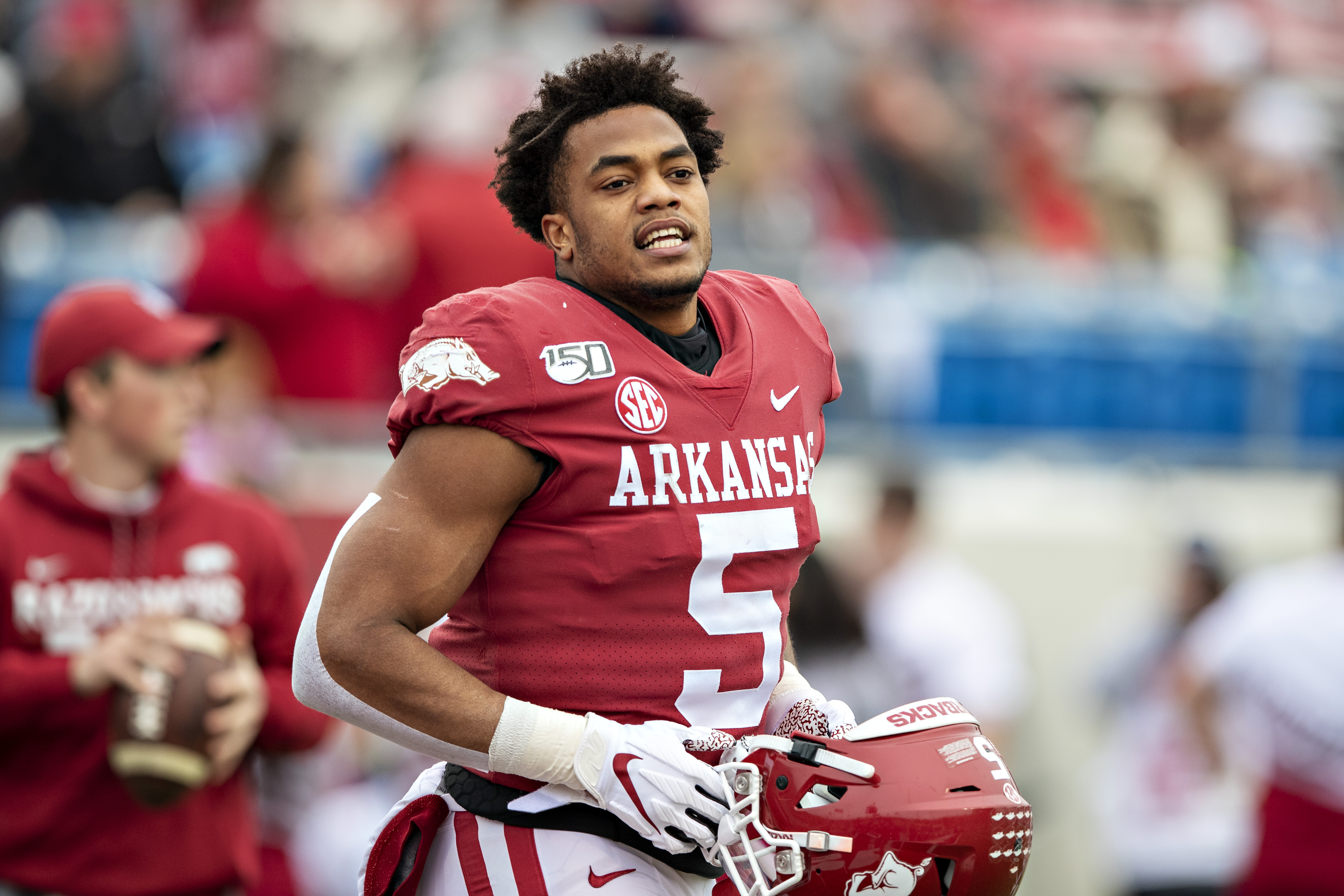 Last Chance U follows football teams at small community colleges. According to Sporting News, the show has run for five seasons. The football version of the show (there is also a basketball version) chronicles three different programs. Seasons one and two focused on East Mississippi Community College, while the next two seasons took viewers to Independence Community College in Kansas. Laney College in Oakland, CA is the setting for season five.
The show centers around talented but troubled football players. These players often started at major Power 5 conference schools but end up leaving due to some type of personal issue. The Last Chance U school provides these players a final chance to turn their lives around, get back to top college programs, and, in some cases, even the NFL.
Netflix doesn't release reliable viewership numbers for its shows. Still, Last Chance U is generally very well-reviewed by critics and popular enough to sustain five seasons and a spinoff. It also won the 2020 Emmy Award for Outstanding Serialized Sports Documentary, as reported by Yahoo! Entertainment.
Rakeem Boyd starred in season three of 'Last Chance U'
Running back Rakeem Boyd is prominently featured on season three of Last Chance U, as told by ESPN. Boyd signed with Texas A&M out of high school, which followed a tumultuous childhood. When Hurricane Katrina forced his family out of New Orleans, the clan relocated to Houston. Here, they dealt with Hurricane Harvey just a few years later.
Boyd left Texas A&M for academic reasons, which is how he ended up at ICC. Paired with ex-University of Michigan running back Kingston Davis at the community college, Boyd performed well enough on and off the field to earn a scholarship to the University of Arkansas. As a Razorback, Boyd rushed for 2,176 yards and scored 13 touchdowns in his 30 games at the school. Boyd opted out of the 2020 season after six games and declared for the 2021 NFL draft.
Boyd fits perfectly with new head coach Dan Campbell
The Detroit Lions have made some significant changes this offseason, including bringing in new head coach Dan Campbell. The new man in charge wants tough, hard-nosed players with a chip on their shoulders. He made this very clear in his first press conference where he now-famously said:
We're gonna kick you in the teeth, and when you punch us back, we're going to smile at you. And when you knock us down, we're gonna get up. And on the way up, we're going to bite a kneecap off.
A player that has gone through adversity and worked hard to come out the other side, like Boyd, is just the type of player Campbell is talking about. The running back seems to agree as he tweeted, "Swear ima make em pay.. been in this position before," after signing with Detroit. Boyd's time on Last Chance U showed just how hungry and dedicated he is as a player, which should endear him immediately to his new coach, team, and city.   
All stats courtesy of Sports Reference