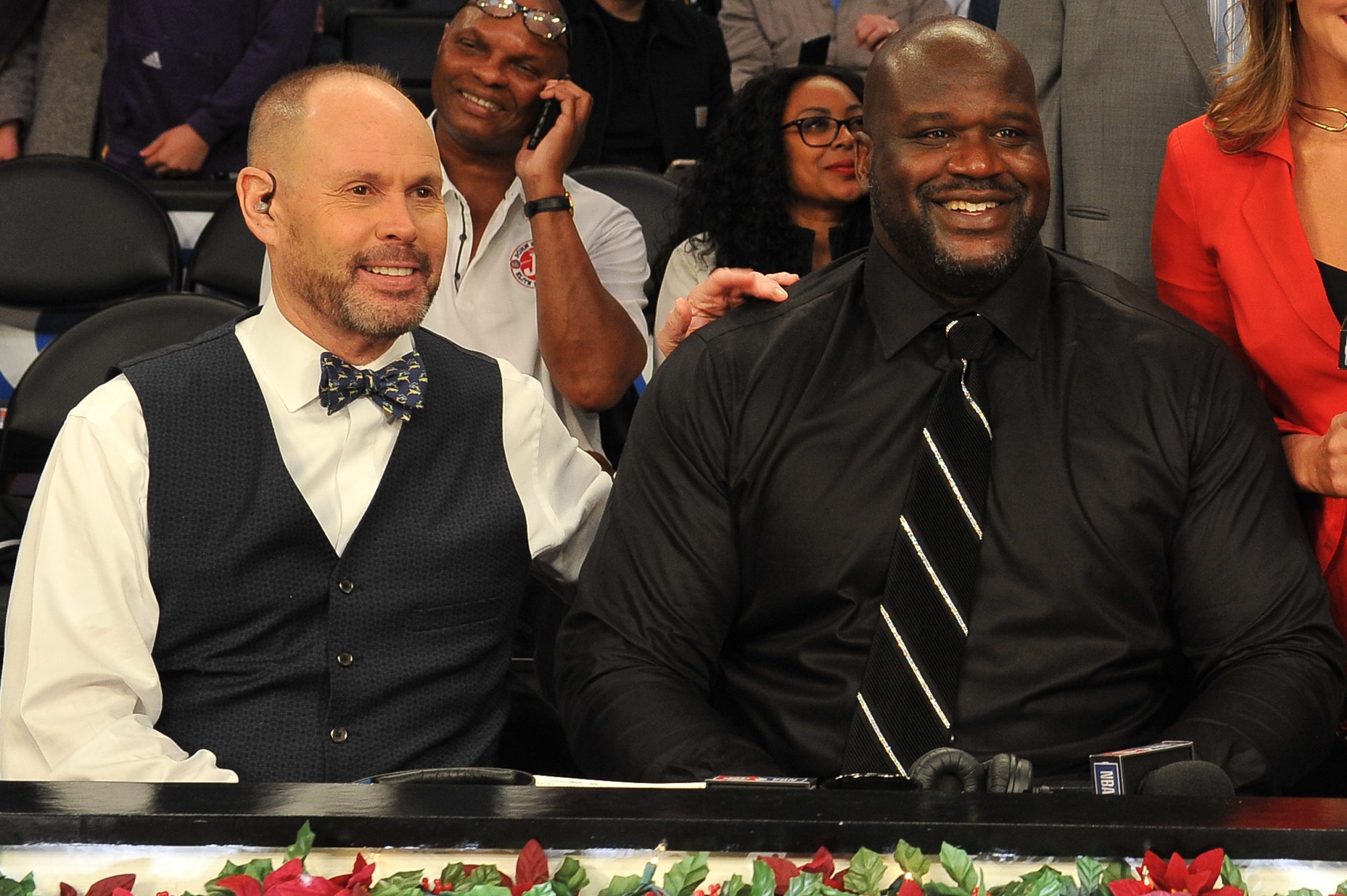 Did Ernie Johnson Ever Play College Sports?
Did Ernie Johnson play any sports when he was in college?
Ernie Johnson is mostly known for his gig as the host of Inside the NBA on TNT. Johnson, however, has proven to be more than just a basketball guy. He's well-versed in the broadcasting department, calling MLB and college football games, as well as golf, tennis, and the Olympics, among others. As well-rounded as he is in the sports world, did Johnson ever play any sports at the college level?
Ernie Johnson mourning the death of his son Michael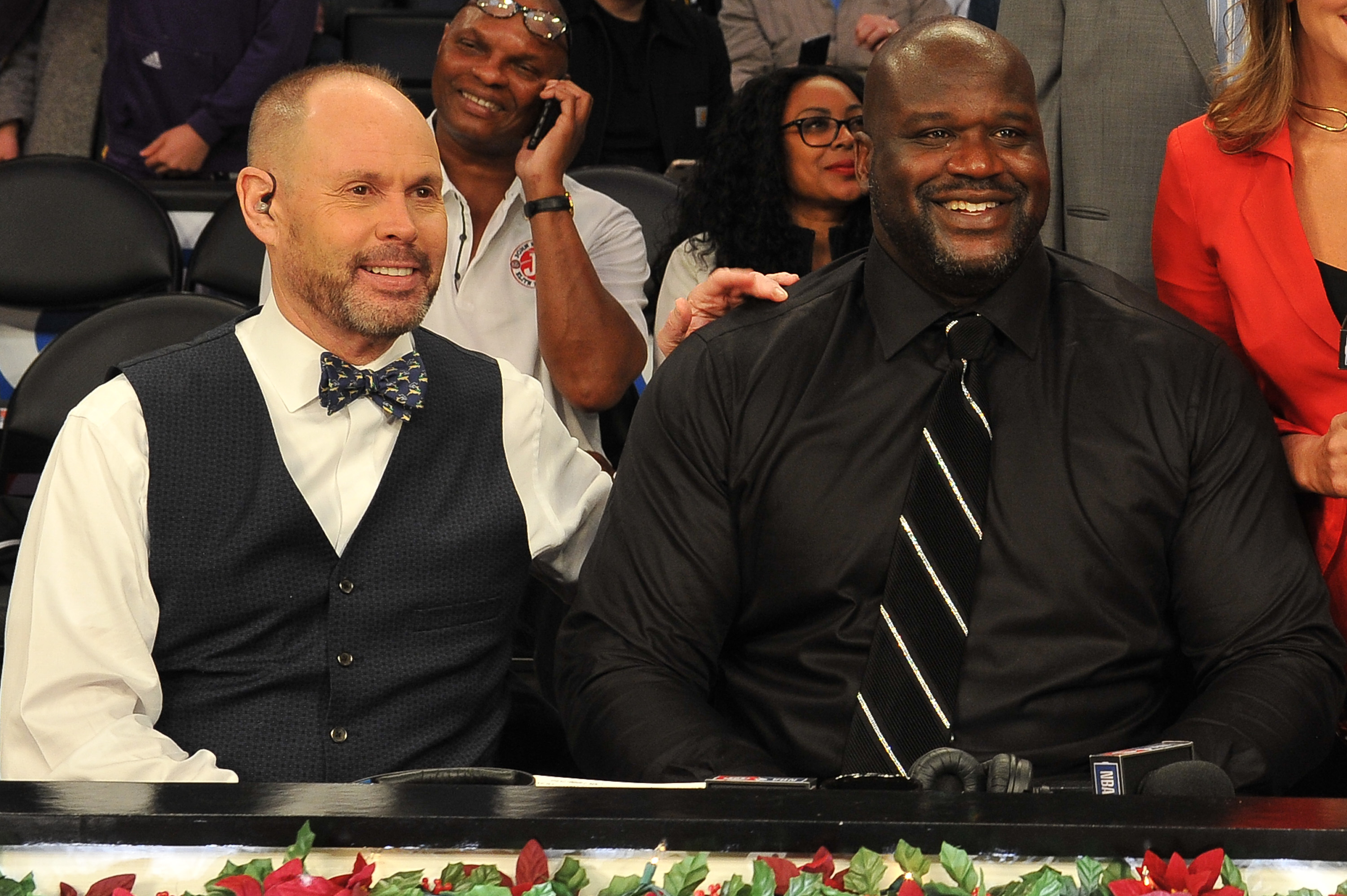 On Friday, Johnson's 33-year-old son Michael Johnson died. Michael Johnson was born with a progressive form of muscular dystrophy that caused respiratory issues and required the use of a ventilator, according to ESPN. He was one of four adopted children of Ernie and his wife Cheryl. The couple has six children total.
"We are grieving and at the same time so grateful for having been witnesses to a miraculous 33 years with Michael," Ernie Johnson posted on his Twitter page.
Turner Sports also put out a statement, offering condolences to the Johnson family.
"We are heartbroken over the passing of Cheryl and Ernie's beloved son, Michael, a true hero who uplifted and brought joy to everyone he touched," the network said. "The family's love, faith and commitment to one another will forever be an inspiration to us. Our deepest condolences are with Cheryl, Ernie and their family, friends and loved ones as we mourn with them."
In 2017, Johnson told Yahoo! News he drew inspiration from Michael.
"One of the things he's taught me is just being satisfied with what you have and not thinking about what you don't," he said. "For him, that could be the ability to walk. He can't do that. He doesn't have the ability to communicate as well as the rest of us do, but he is just satisfied with the simple things. I think that's been a great lesson, not just for me, but for our entire family."
Ernie Johnson is well-rounded in sports but did he play any in college?
Johnson has been the longtime host of Inside the NBA and has been a part of Turner Sports since 1990. While he's had a hand in a variety of sports from a broadcasting standpoint, it's his popular NBA gig with Kenny Smith, Charles Barkley, and Shaquille O'Neal that has gotten him the most attention.
Johnson attended the University of Georgia and majored in journalism. As a freshman, Johnson lettered as a first baseman on the Bulldogs' baseball team in 1975. According to Georgiadogs.com, Johnson played just the one season before concentrating on his journalism career.
In 2013, Johnson joked about his brief baseball career in a Twitter post. He said he needed to take a break from prepping to announce a doubleheader. He asked if any Twitter followers wanted to talk.
One asked him what sports he played while growing up.
"Baseball was my fave," he wrote, "walked on at UGA as a freshman…was told to walk off as a soph."
Johnson has stayed close to home throughout his boradcasting career
Although Johnson was born in Milwaukee, Wisconsin, he moved to Atlanta after his father, who was a Major League Baseball player and an announcer, retired from his MLB career in 1959.
While attending the University of Georgia, he became the news and sports director at radio station WAGQ-FM in Athens, Georgia. In 1978, he graduated from Georgia with a B.A. in journalism, summa cum laude.
In 1981, he briefly moved to Spartanburg, South Carolina, to work as a news reporter at WSPA-TV, but quickly returned home to Georgia to become a news reporter for WSB-TV in Atlanta. He remained with WSB-TV until 1989, when he hooked on with Turner Sports.
From 1993-96, he called Atlanta Braves games with his father, Ernie Johnson Sr.
In 2003, Johnson was diagnosed and treated for lymphoma. He didn't disclose his health issue publicly until 2006 when he was forced to.
"If you look at me between 2003 and 2006, you'd never think anything was up, but in 2006 my lymph nodes started to swell up," he told Yahoo! News. "And so, my appearance on the air, you could see something was up. That's when I decided that I would address that on the air one night." 
Johnson is a broadcasting legend. It's not likely Turner Sports will be telling him to walk off as he said the Georgia baseball team told him.