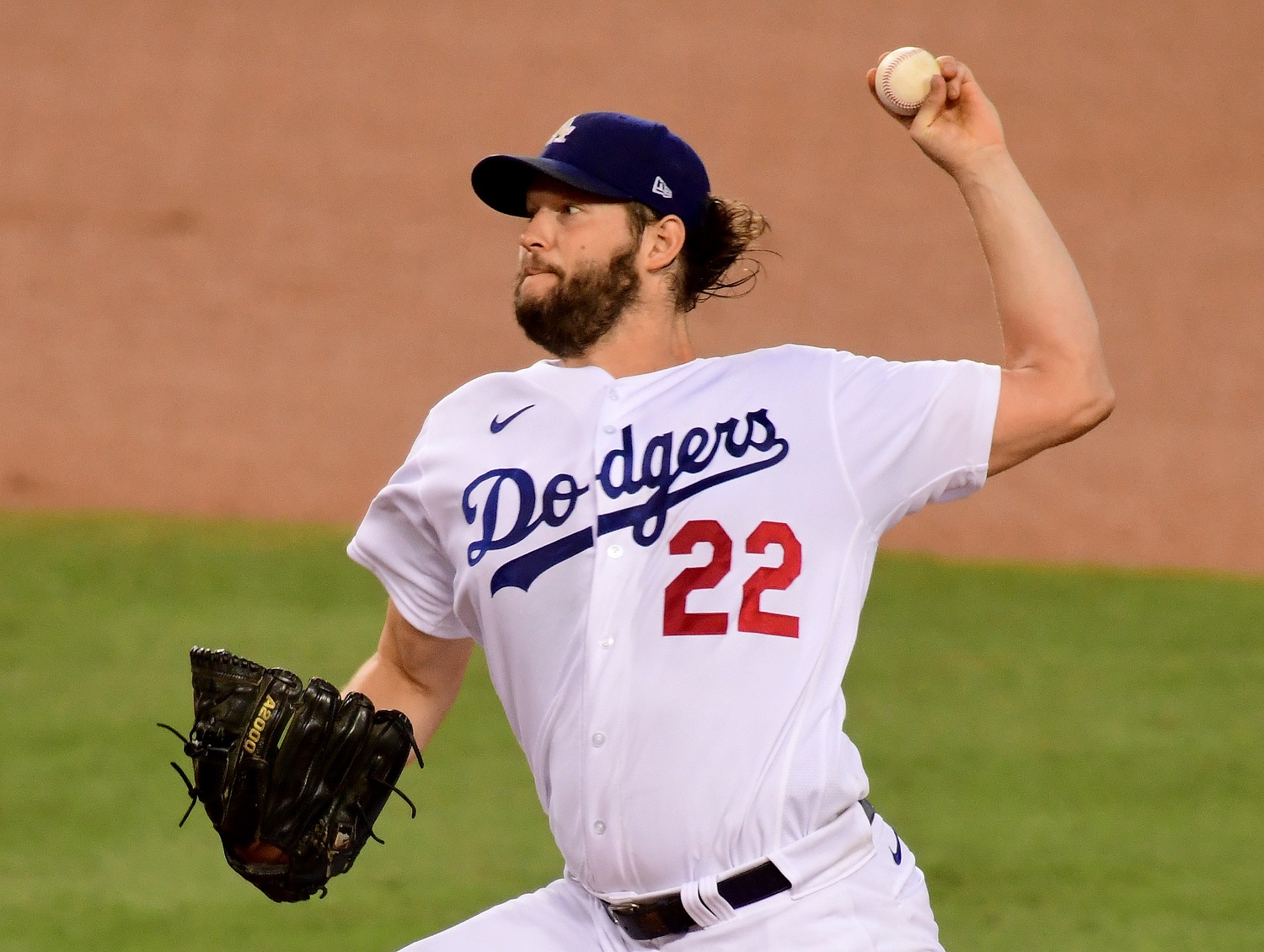 Dodgers Ace Clayton Kershaw Owns an MLB Record That Doesn't Make Any Sense
Los Angeles Dodgers ace and three-time Cy Young Award winner Clayton Kershaw inexplicably holds an unfortunate MLB record.
Los Angeles Dodgers ace Clayton Kershaw has been one of the best pitchers in Major League Baseball for more than a decade now…well, at least in the regular season anyway.
The owner of three Cy Young Awards, Kershaw has been one of the most dominant regular-season hurlers of all time. But when it comes to the postseason, it's an entirely different story. In fact, if you can believe it, he's actually been the worst postseason pitcher in history as it pertains to one major category.
Clayton Kershaw is one of the best regular-season pitchers in MLB history
Taken by the Dodgers with the seventh overall pick in the 2006 MLB draft, Clayton Kershaw made his big-league debut in 2008 and made 21 starts for LA, going 5-5 with a 4.26 ERA, easily the highest of his career. He went 21-18 over the next two seasons before finally having his breakout year in 2011.
Kershaw went 21-5 that season with a league-leading 2.28 ERA and 248 strikeouts, also best in the bigs. At just 23 years of age, he won both the Cy Young Award and pitching's Triple Crown, becoming the youngest pitcher to win either since Dwight Gooden in 1985.
Thus far in his 13-year career, Clayton Kershaw has a 175-76 record with 2,526 strikeouts against just 585 walks. As mentioned, he's a three-time Cy Young Award winner and also won the 2014 NL MVP, the same year he threw his lone no-hitter. He's an eight-time MLB All-Star, a Gold Glove Award winner, a three-time NL strikeout leader, a three-time NL wins leader, and a five-time NL ERA leader.
In fact, his lifetime 2.43 ERA is the lowest for a starting pitcher in the live-ball era for those with at least 1,000 innings pitched, as is his 1.003 WHIP rate.
Clayton Kershaw has struggled in the postseason and has the worst playoff ERA in MLB history
Despite his success in the regular season, Clayton Kershaw has struggled in the postseason and nobody seems to be able to explain why. While his regular-season win percentage is .697, his postseason win percentage is just .450. In 32 postseason appearances, 25 of those coming as the starter, Kershaw is just 9-11. Crazy, right?
The WHIP rate is still solid at 1.105 but his ERA is certainly disappointing at 4.43. What some may not know is that leading into Thursday night's Game 2 start against the Milwaukee Brewers, Clayton Kershaw has the highest ERA of any pitcher in MLB history that's pitched at least 100 innings. Sure, he's thrown the seventh-most innings in playoff history with 158.1, which obviously means that he's had a lot of chances to give up runs. But look at the ERAs of the six men ahead of him in postseason innings pitched.
Andy Pettitte: 276.2 IP, 3.81 ERA
Tom Glavine: 218.1 IP, 3.30 ERA
John Smoltz: 209.0 IP, 2.67 ERA
Roger Clemens: 199.0 IP, 3.75 ERA
Greg Maddux: 198.0 IP, 3.27 ERA
Justin Verlander: 187.2 IP, 3.33 ERA
As you can see, not one of those six has an ERA over four. But you know what every man on that list does have? A World Series ring.
The Dodgers are the favorites to win the 2020 World Series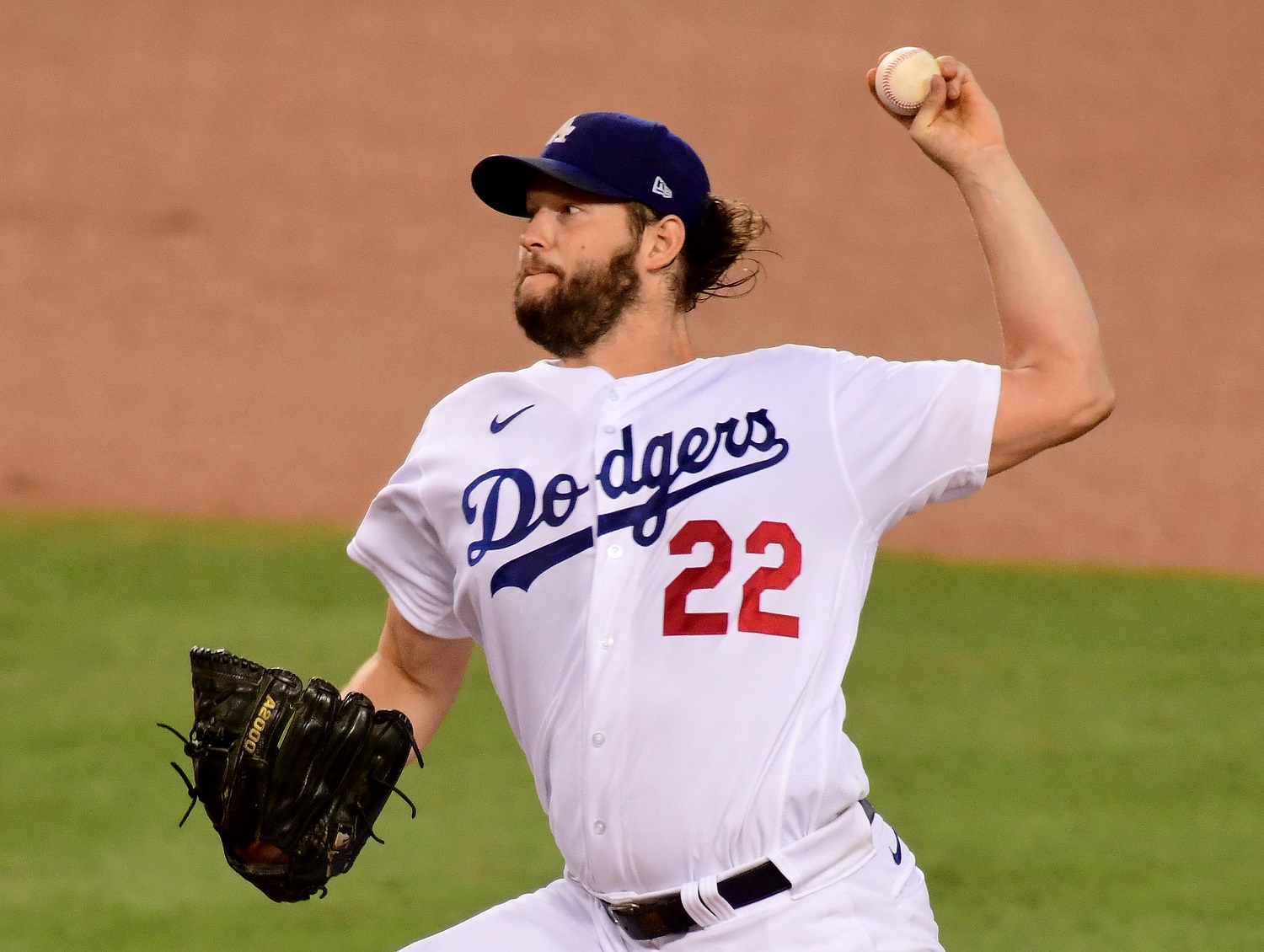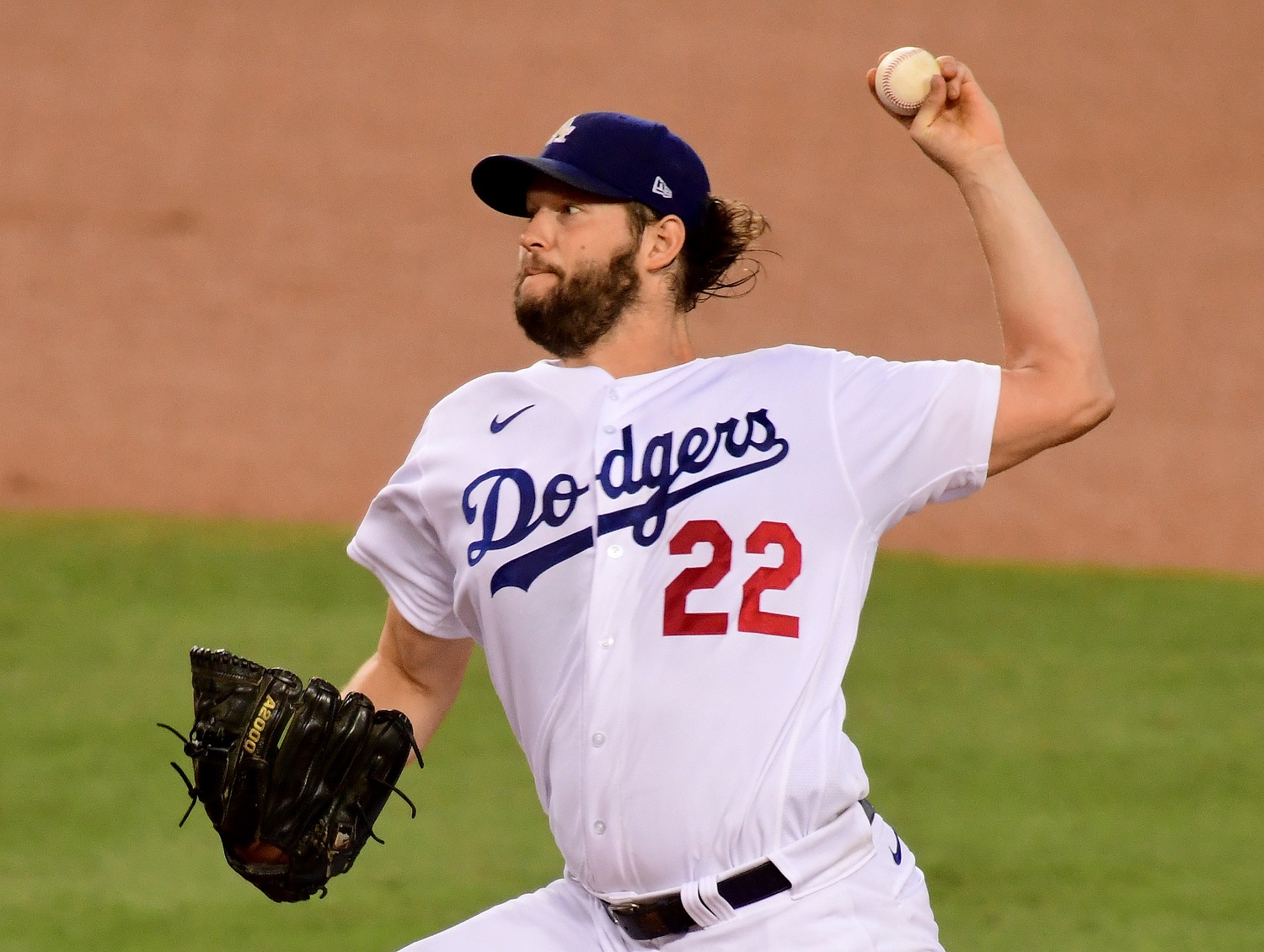 With a 43-17 record in the abbreviated 2020 season, the best in the league, the LA Dodgers come into the playoffs as the favorite to win the World Series. They picked up a 4-2 win over the Milwaukee Brewers in Game 1 of the Wild Card round on Wednesday night and have a chance to close out the series on Thursday. And Clayton Kershaw will be on the hill.
After beginning the year on the injured list with a bad back, Kershaw went 6-2 with a 2.16 ERA and 62 strikeouts against eight walks in 10 starts. Good regular season. Check. Good postseason? We'll find out soon enough.
All stats courtesy of Baseball Reference