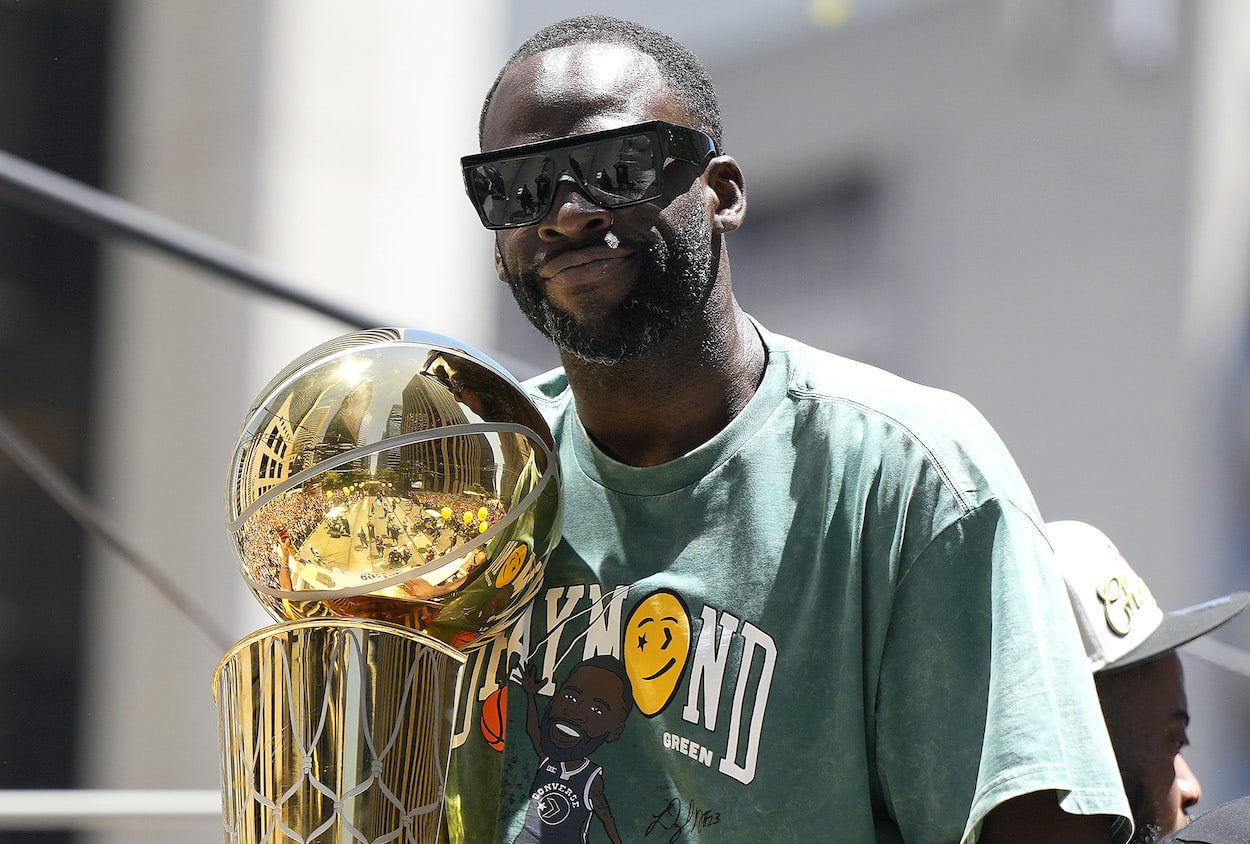 Draymond Green Reveals the Exact Moment the Warriors Knew They had the Celtics Beat in the NBA Finals
Draymond Green sees Game 4 as the turning point in the NBA Finals.
The Boston Celtics looked poised to take a stranglehold on the NBA Finals after thoroughly dominating the Golden State Warriors on the road in Game 2 and taking care of business at home in Game 3. A win at home in Game 4 would've given the C's a dominant 3-1 series lead.
But Boston wasn't able to seize the opportunity, as Stephen Curry dropped 43 points in Game 4 to hand the Celtics a demoralizing loss they were never able to bounce back from. That, according to Draymond Green, was the moment the Warriors knew the series was over.
Draymond Green knew the NBA Finals were over after the Warriors' Game 4 win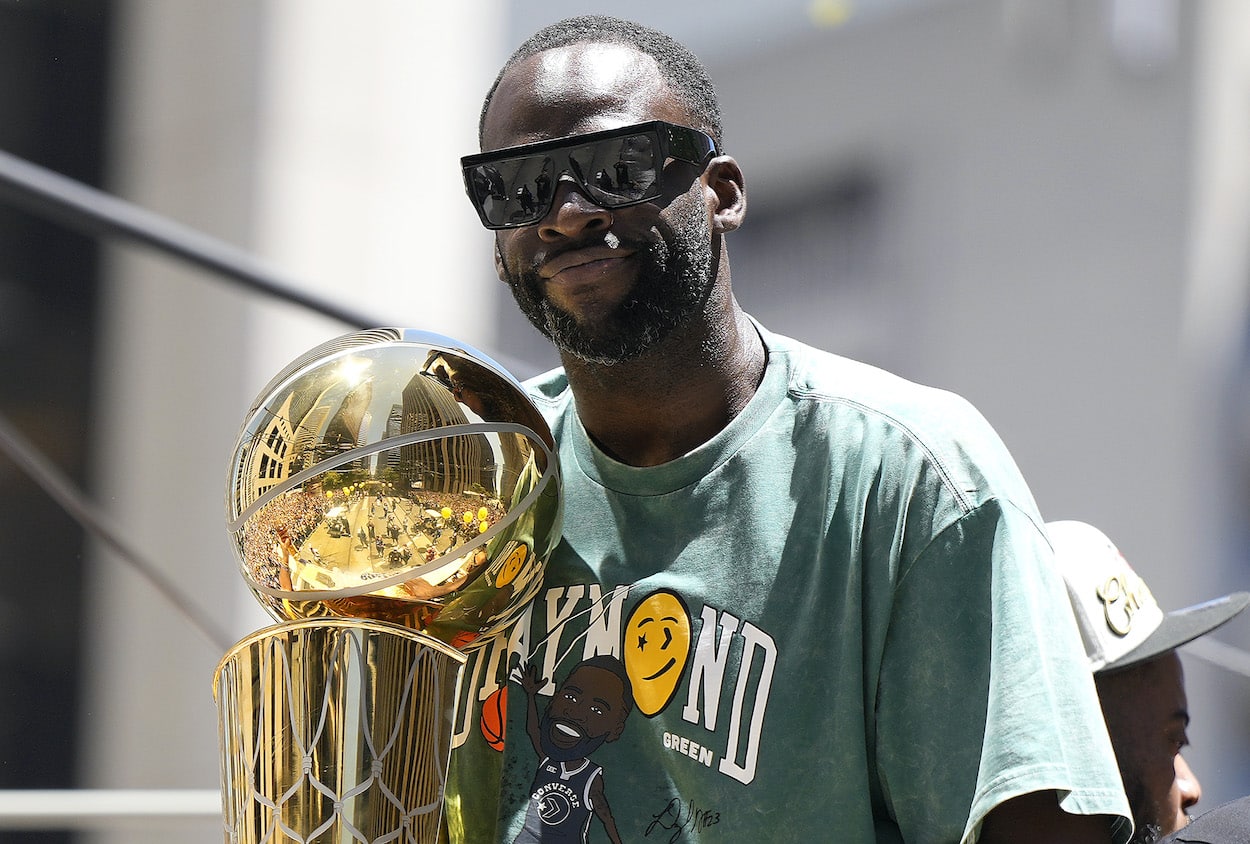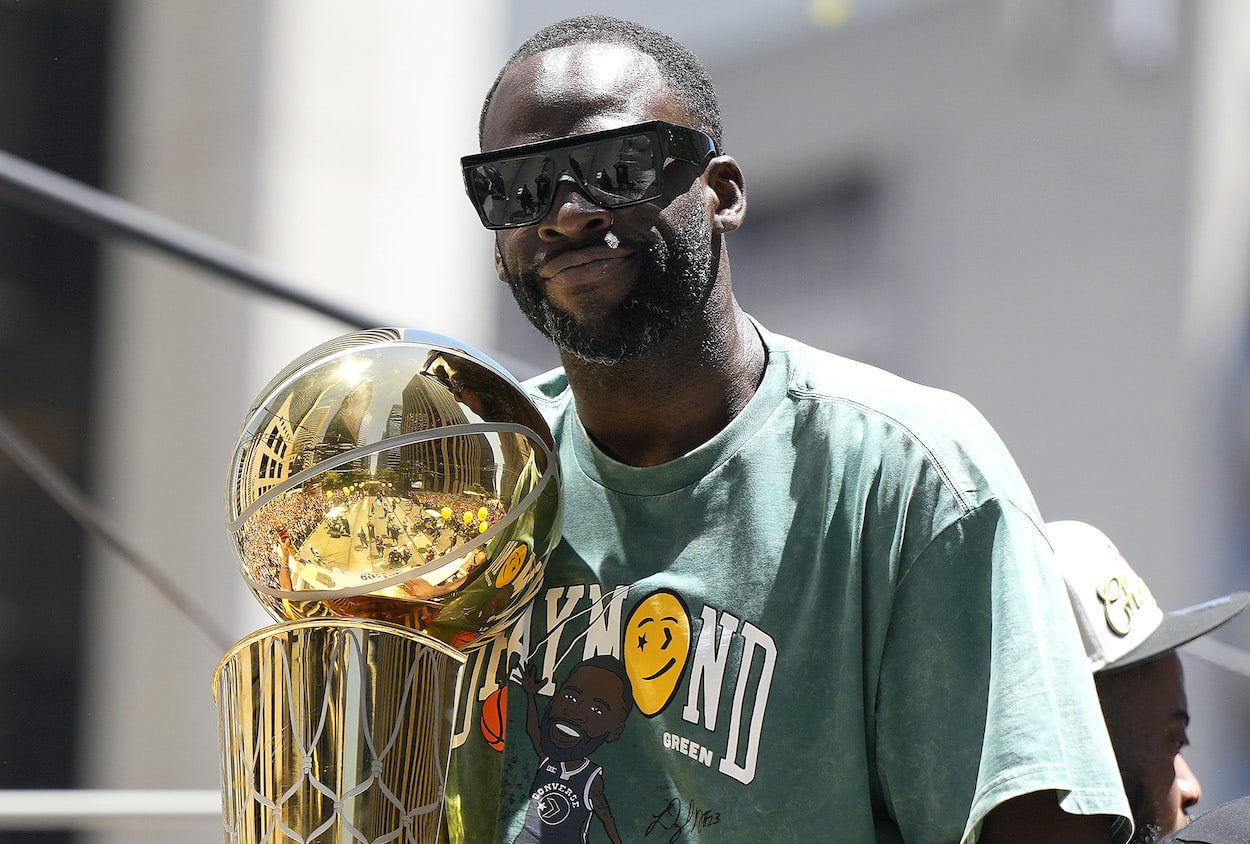 It's hard to close out a championship-caliber team in a playoff series. It's even harder to do in the NBA Finals when you throw away a golden opportunity on your home court.
For the Celtics, they needed to win Game 4 in Boston to take a 3-1 lead in the Finals and put all the pressure on the Warriors. Instead, they couldn't contain Curry all night, and Golden State evened up the series with a 10-point win. It was at that point when Green knew the Warriors had the Celtics beat.
"I think after Game 4, we knew we had them," Green said on a recent episode of The Draymond Green Show (h/t NBC Sports Bay Area). "After Game 4, I'm like, 'Alright, I'm wearing all black. It's going to be a funeral.' Game 5, it's time to go ahead and really kill these, like, kill these boys. Game 6, we put the dagger in these boys."
In a display of supreme confidence, Green wore the same all-black suit before Game 5 and Game 6, and the Warriors won both by double digits to secure their fourth title in eight years.
"But that was my mindset, and so that's how I went into Game 5 and Game 6, with the absolute same outfit on," he said. "It was incredible. It's part of my journey. And for me, like I said, that was my mindset and I absolutely enjoyed that."
The Warriors' championship mettle was evident on the court in Game 4 and beyond, but it's those small details that prove Golden State was more prepared to close out a championship run than Boston was. Green could feel it after Game 4, and he turned out to be right.
Like Sportscasting on Facebook. Follow us on Twitter @sportscasting19.