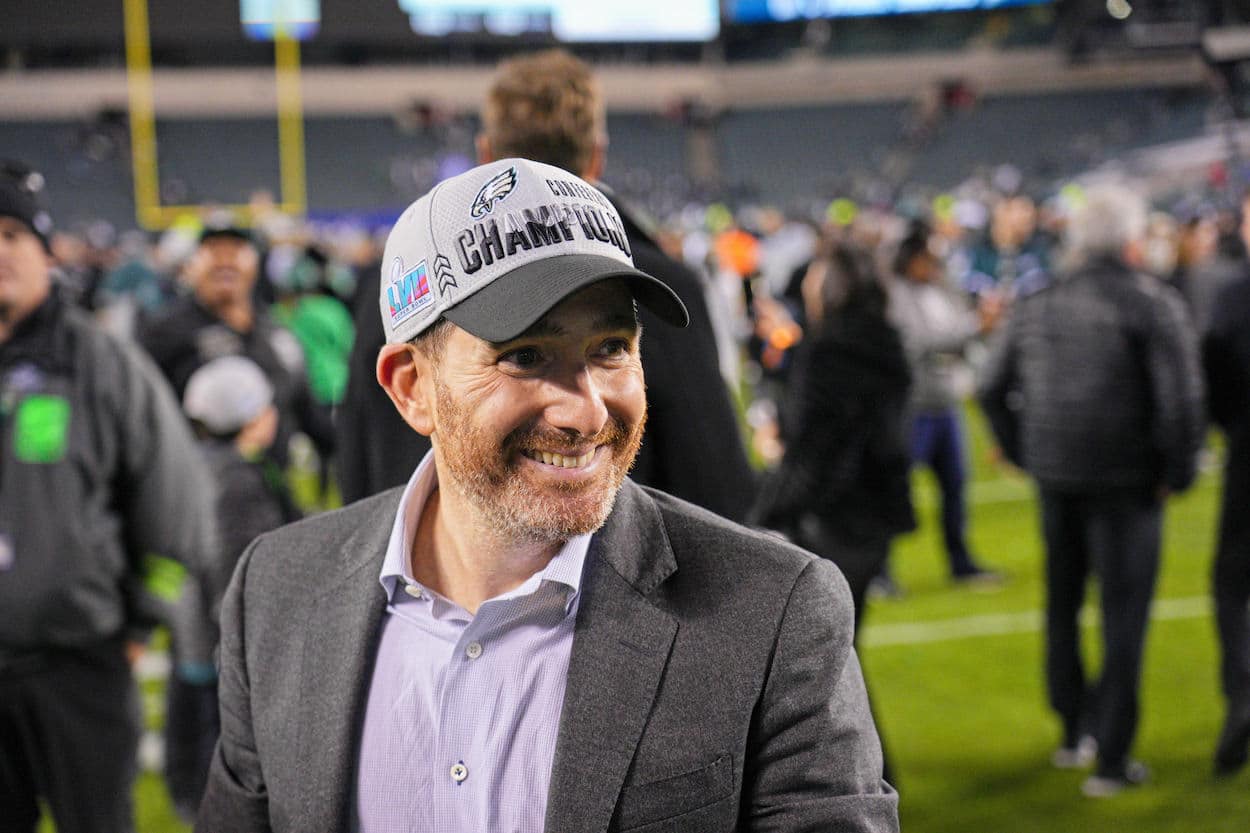 Eagles GM Howie Roseman Landed His First NFL Job by Being an Unrelenting Pest
Howie Roseman's incessant personality landed him a job with the Eagles.
Every team in the NFL would kill to have a Howie Roseman in their front office. The Philadelphia Eagles general manager just led the franchise to its second Super Bowl appearance in five years with a different head coach and quarterback, becoming the first GM to accomplish that feat since 1980.
You would think Roseman has a lifetime of football experience under his belt with the way he's able to manipulate the salary cap and craft a winning team while building toward the future at the same time. But that's not the case.
Before joining the Eagles organization in 2001, Roseman had never stepped on a football field or worked with a team at any level. It took sending hundreds and maybe thousands of letters to NFL executives over the course of a few years until Roseman even landed an interview, and that same pest could be on his way to the Pro Football Hall of Fame.
Howie Roseman landed his first job with the Eagles by being a pest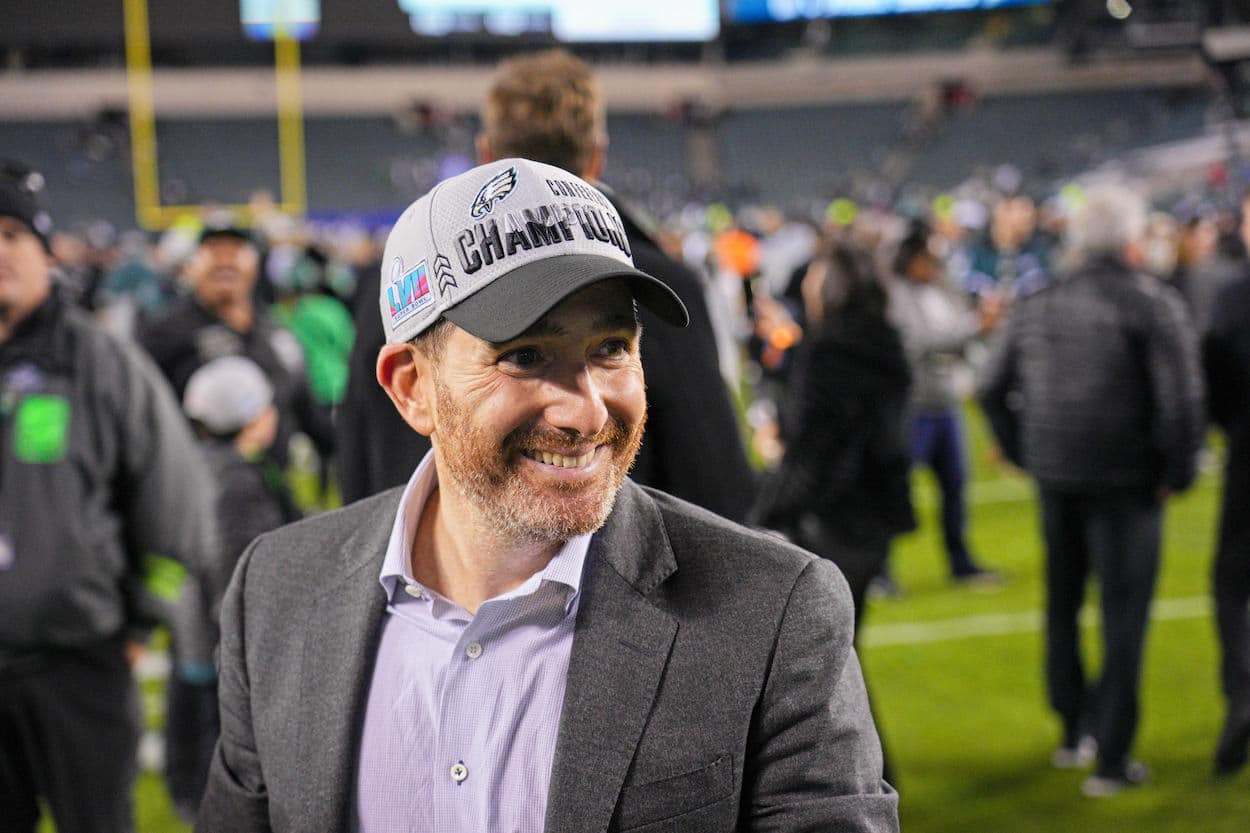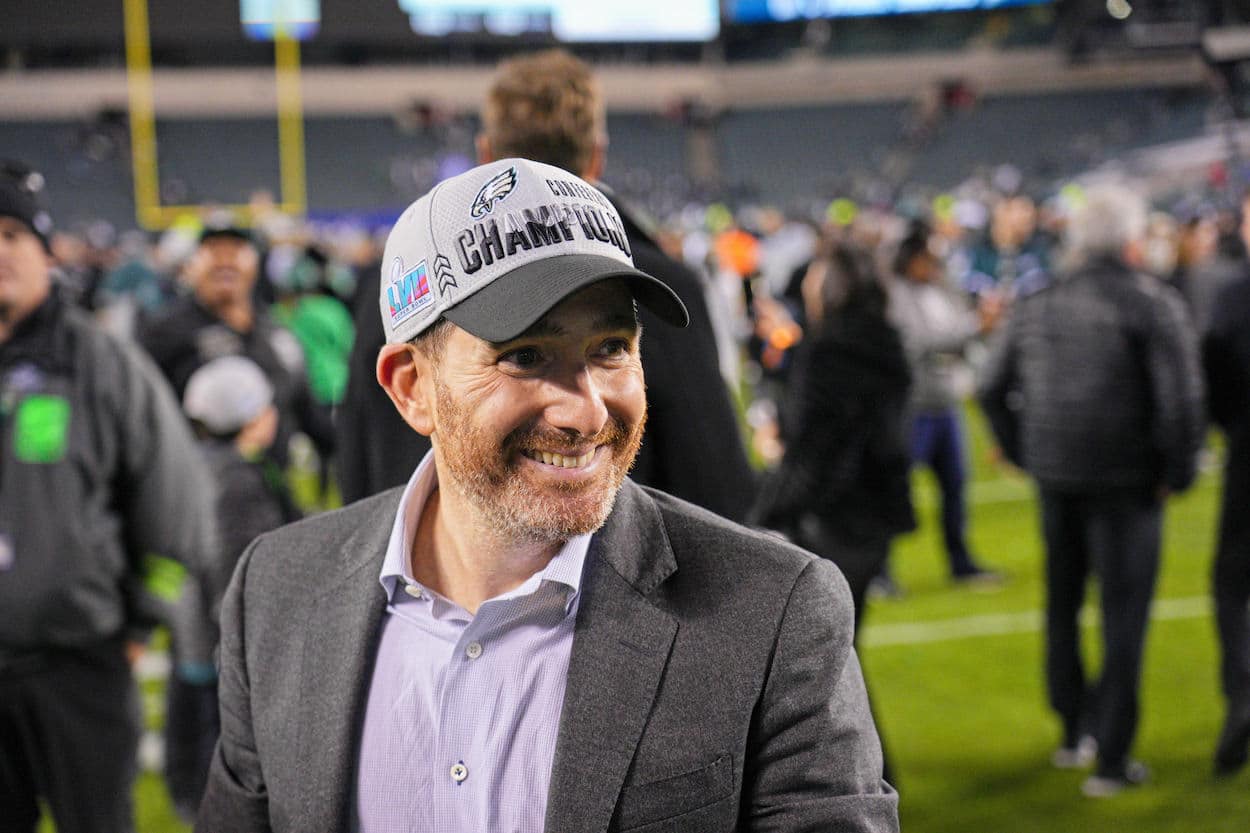 If you want something bad enough, you'll stop at nothing to achieve it. That's the mantra Howie Roseman embraced when trying to land an NFL job as a college graduate.
Joe Banner, who was the Eagles president at the time, told the hilarious story of Roseman's persistence during an appearance on the Rich Eisen Show podcast (h/t NBC Sports Philadelphia) this week.
"I started getting letters from this complete stranger who identified himself as a recent graduate of (Fordham) Law School and the University of Florida undergrad about his desire to work in the NFL and actually broadcasting and leading with the fact that he had never played football, coached football, been the ballboy for a football team, but he was absolutely sure that given the opportunity he would be a great general manager," Banner said.
"The only thing that was conspicuous about it was that he sent these letters every single day for a couple years. Every day. I got a letter from Howie Roseman every day."
That's a whole lot of writing, and Banner wasn't the only executive whose mailbox flooded with Roseman's letters. Banner eventually learned that Mike Tannenbaum, the New York Jets director of contracts at the time, was also receiving letters every day.
After a few years of these daily letters, Tannenbaum's curiosity drove him to interview Roseman for a job with the Jets. Tannenbaum didn't end up hiring Roseman, but he encouraged Banner to give the kid a chance if a position opened up.
"And so, sure enough, I had an opening maybe six months later, somebody to help me with research and stuff around the cap, and I called him and brought him in and interviewed him and saw what Mike saw, and that's what started his career," Banner explained.
 
Roseman joined the Eagles as a salary cap staff council member in 2001. He worked his way up the front office in the following years and eventually landed his dream job — general manager — in 2010.
Never give up, kids.
Howie Roseman, from daily letters to the Hall of Fame?
In 2000, Roseman was a recent college grad who had no idea whether or not his incessant letter-writing would ever lead to a job in the NFL. Twenty-three years later, he's now regarded as one of the best general managers in professional sports.
Roseman won his second Executive of the Year award this season for his work building the Eagles Super Bowl roster, and if he wins his second championship ring next week, he'll likely find himself in the Pro Football Hall of Fame one day.
"I'm not sure if Howie ever would have had a job in the NFL had we not joked about it and then Mike (Tannenbaum) met with him and I interviewed him and felt like, 'Wow, resume doesn't say it, but this guy actually could be a really good hire,' Banner said.
"And here we are today."