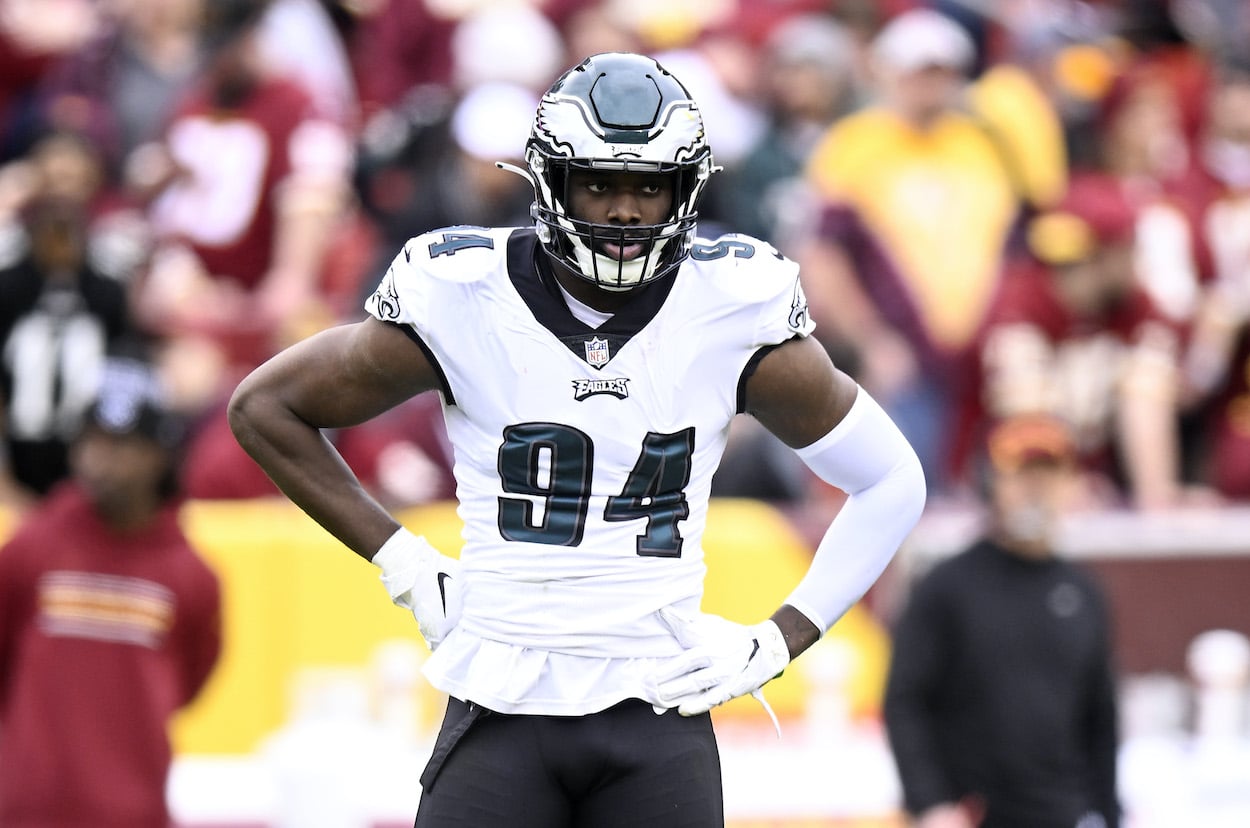 Eagles DE Josh Sweat Details the Life-Threatening Injury That Kept Him Out of 2021 Playoffs
Josh Sweat is excited for a new season after internal bleeding derailed his previous campaign.
Josh Sweat doesn't have many complaints from the 2021 NFL season. In his fourth year with the Philadelphia Eagles, the defensive end finished with career-highs in sacks (7.5), quarterback hits (13), and combined tackles (45). He also made the Pro Bowl for the first time in his young career.
But Sweat wasn't able to play in Philadelphia's playoff loss to the Tampa Bay Buccaneers due to what was called a "life-threatening situation." Ahead of the 2022 season, Sweat opened up about the health scare and his recovery.
"Life-threatening" internal bleeding kept Josh Sweat out of the 2021 playoffs
Eagles fans were caught off guard when Sweat was ruled out of the team's wild-card matchup against the Buccaneers last postseason. It wasn't due to a freak injury suffered at practice, though. The Eagles described the issue as a "life-threatening situation" and that Sweat underwent an "emergency procedure due to the severity of the matter."
Not many details were provided at the time, but Sweat revealed this week that internal bleeding in his abdominal area cost him a chance to play against Tom Brady in the playoffs.
"It just came out of nowhere," Sweat said Tuesday, per The Philadelphia Inquirer. "Don't really know how. There were no signs. It just kind of happened. … It didn't happen on the field. I was just chilling at the house. It just happened. I started feeling my abdomen get heavy when I stood up. … I kind of had an artery open up a little bit, so it just kept bleeding. They cauterized it, closed it up."
Thankfully for Sweat, he recovered in time to play in the Pro Bowl a few weeks later, and he'll be good to go for the start of the 2022 season.
Sweat is motivated to improve upon his Pro Bowl season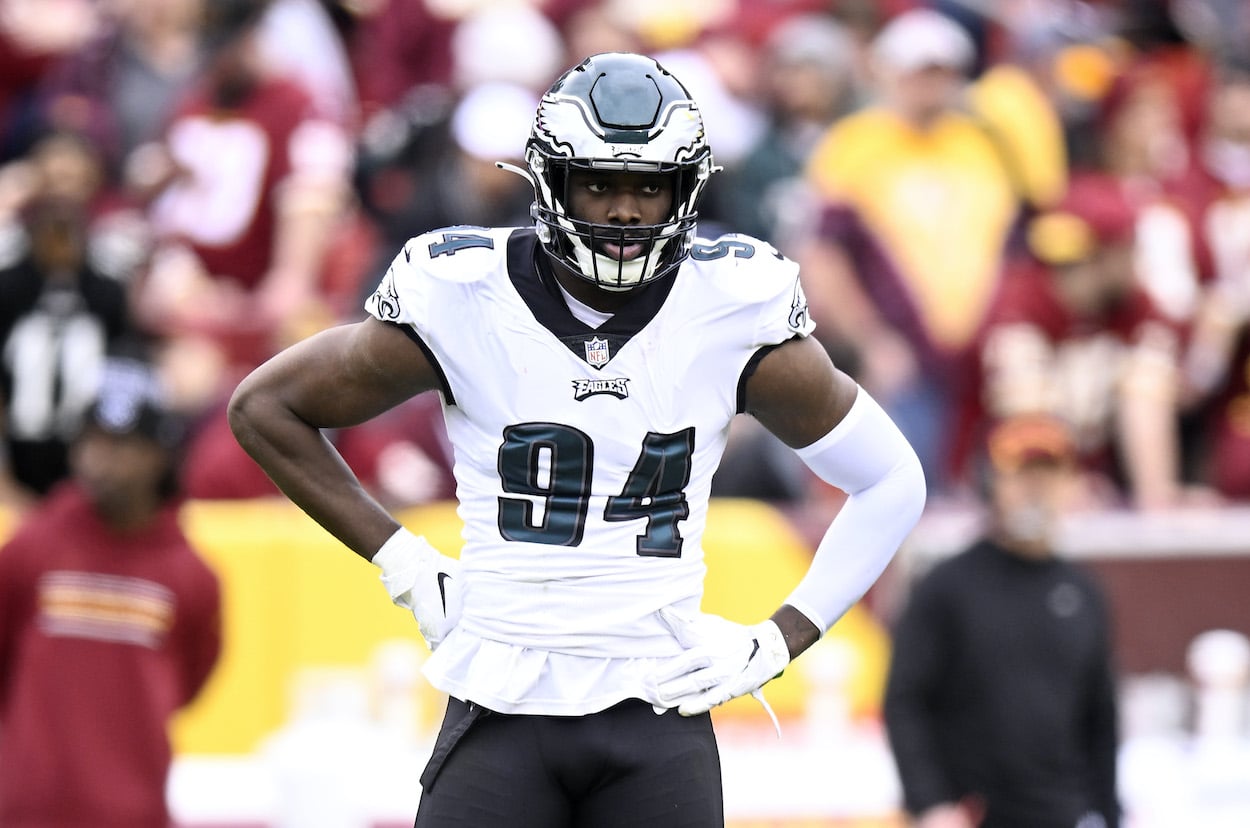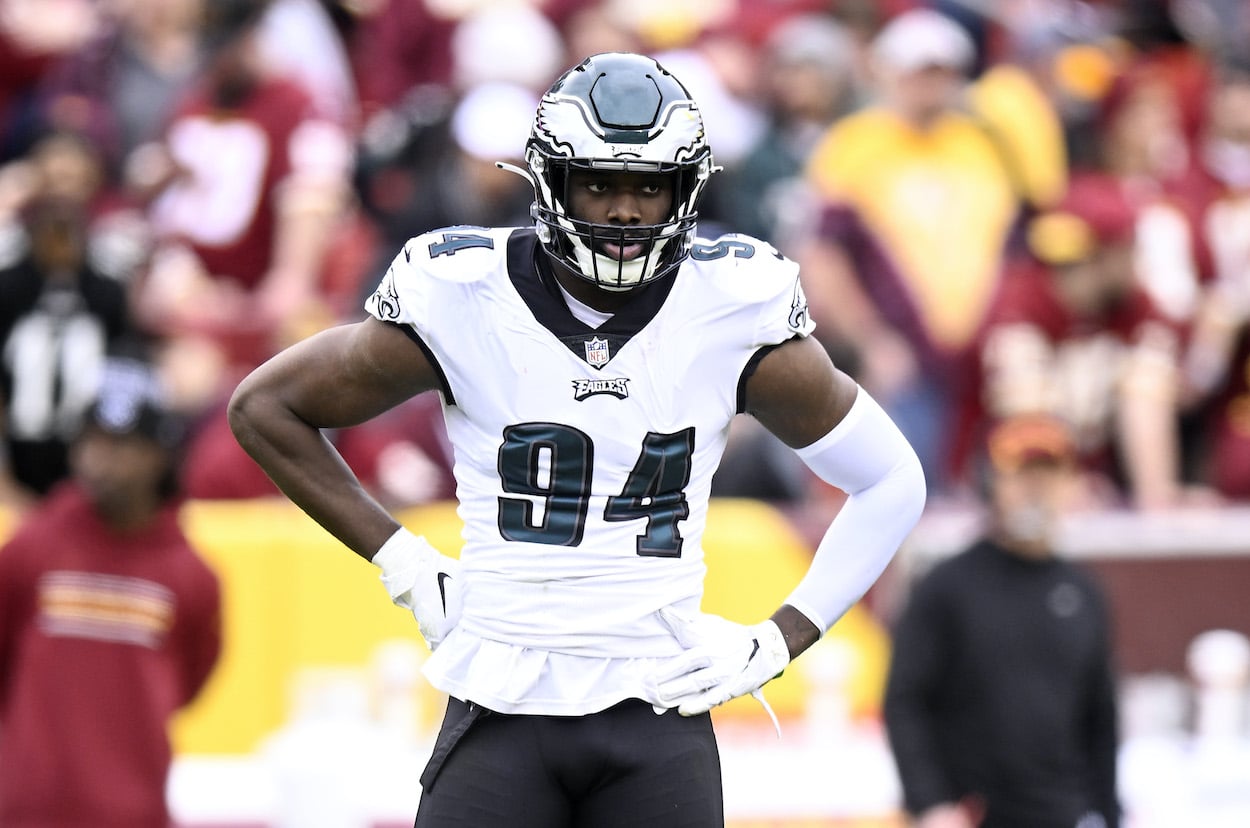 Sweat had his best season as a pro in 2021, and it was crushing for him not to be able to suit up in the playoffs. Now that he's back to full health, he's focused on having an even better year in 2022.
"I'm fine now. We took care of the issue," he said. "I'm back to 100 [percent]. Ready to start working again, no more issues."
"Obviously I want to have a better season than the previous one every year," he continued. "I want to keep getting better, however that is. I just want to keep on improving. I felt like the little guy [at the Pro Bowl]. That's motivation. It was great to be around there. I got to speak to a lot of [teammates] and see how their mindset was. It was a great experience."
Hopefully, Sweat can help lead the Eagles to the postseason for the second straight year and be able to suit up this time around.
Like Sportscasting on Facebook. Follow us on Twitter @sportscasting19.