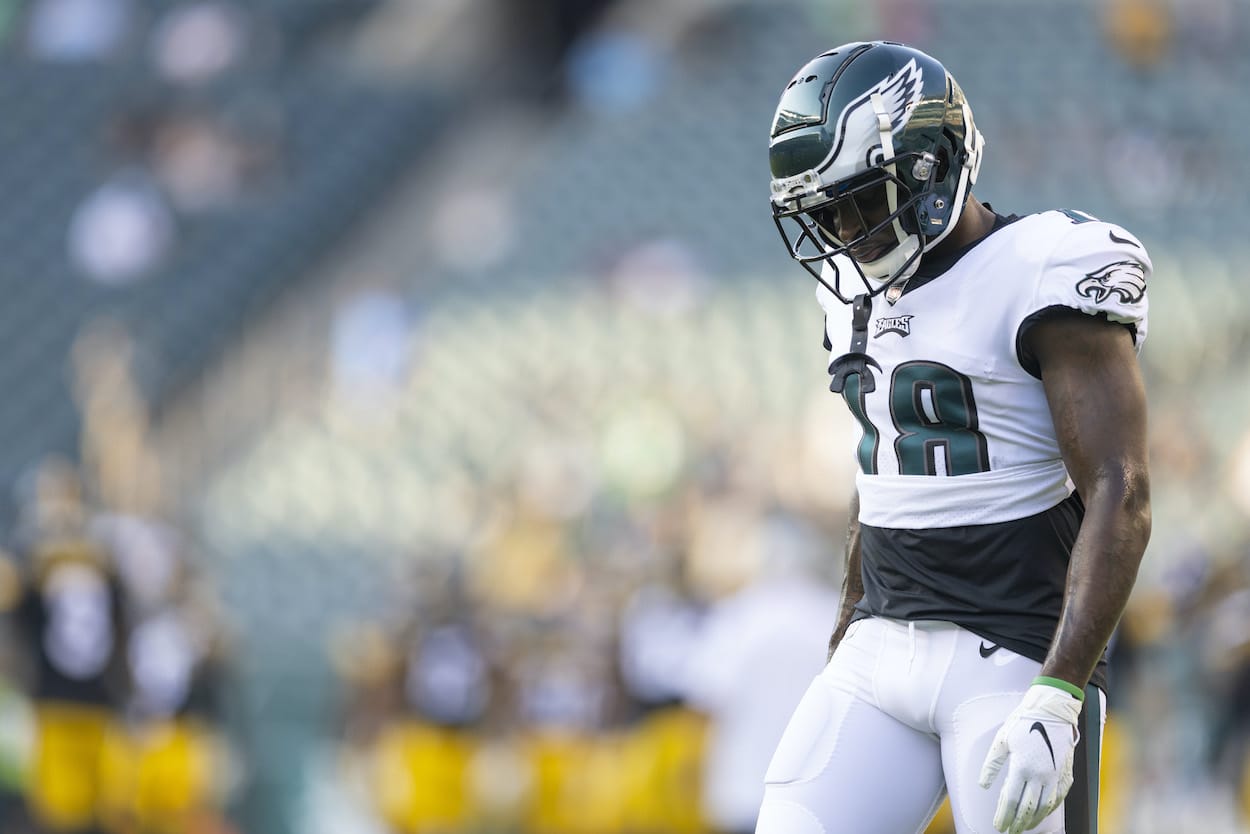 Eagles Rumors: Philly May Be Willing to Burn $4.2 Million to Extinguish its Jalen Reagor Nightmare
Jalen Reagor reportedly might not suit up for the Eagles again.
The Philadelphia Eagles will never live down their decision to pick Jalen Reagor ahead of Justin Jefferson in the 2020 NFL Draft. Jefferson is already a top-five wide receiver in the NFL heading into Year 3, while Reagor is in danger of getting cut after two miserable seasons in Philly.
In fact, the Eagles may even be willing to burn $4.2 million just to get rid of their epic draft mistake.
Eagles rumors: Philly could say goodbye to Jalen Reagor and $4.2 million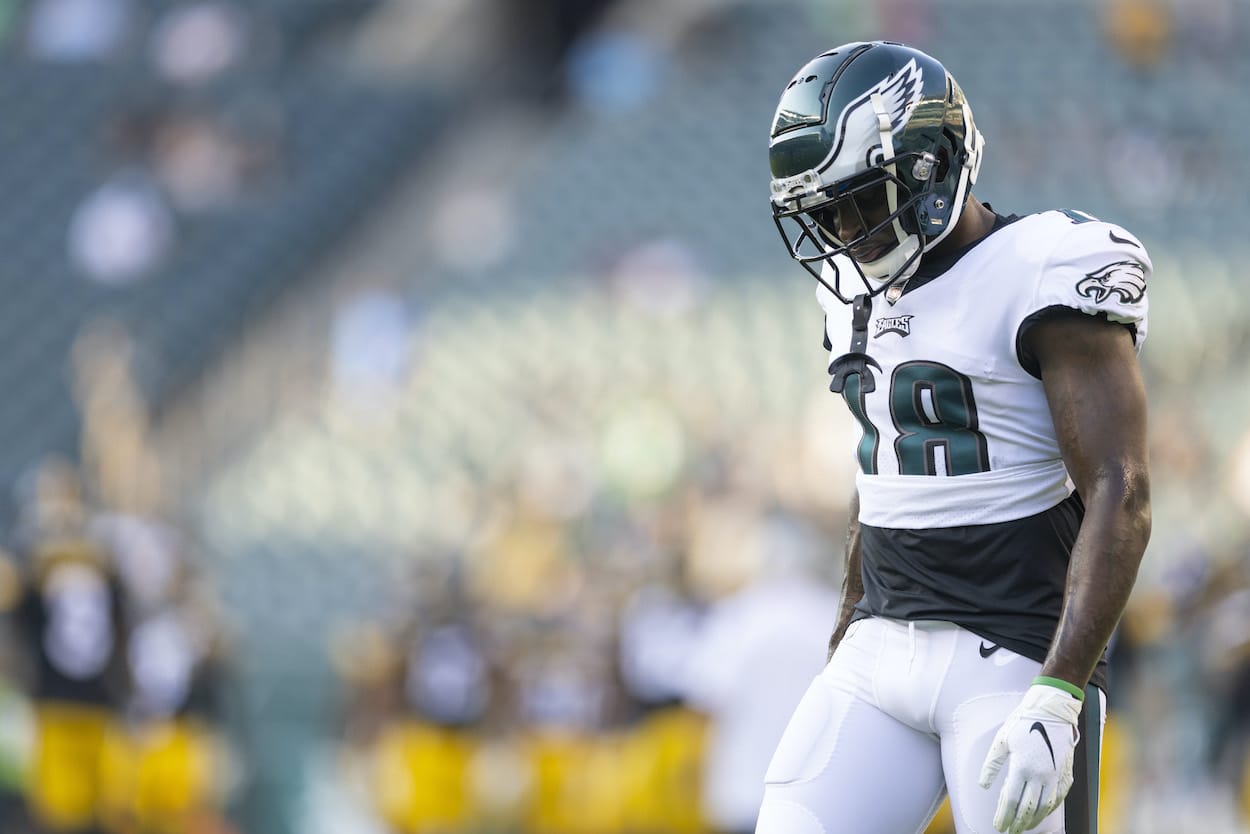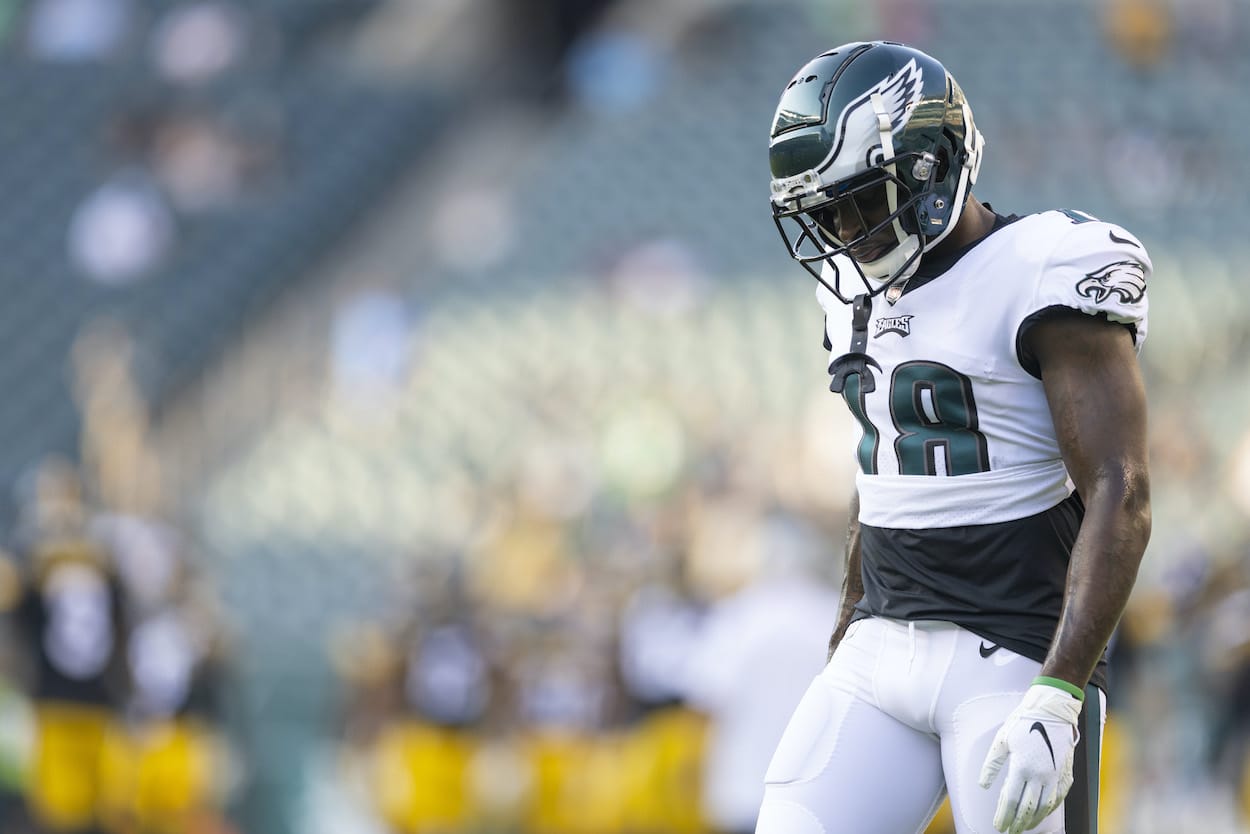 Reagor couldn't have asked for a worse start to his NFL career.
For starters, he's recorded just 695 receiving yards and three touchdowns through his first 28 games played. That's not so hot for a 21st overall pick. To make matters worse, Jefferson (who went one pick after Reagor in the 2020 draft) has racked up over 3,000 receiving yards and 17 touchdowns with the Minnesota Vikings. He's already a two-time Pro Bowler and looks like a future Hall of Famer early in his career.
The Eagles receive a painful dose of regret every time Reagor drops a pass or can't outrun a linebacker in the open field — or whenever Jefferson makes an acrobatic catch in the end zone for his second touchdown grab of the day.
With A.J. Brown and Zach Pascal joining the WR room of Reagor, DeVonta Smith, Quez Watkins, John Hightower, and Devon Allen, there's no guarantee the 23-year-old will make the final roster this year. Reagor carries a cap hit of $3.6 million in 2022-23, but he carries a dead cap hit of $7.8 million if the Eagles were to release him this offseason.
According to Reuben Frank of NBC Sports Philadelphia, the Eagles may be willing to eat that $4.2 million loss to get rid of their ever-haunting draft bust.
"They can't keep Jalen Reagor, can they," Frank recently wrote. "The decision facing the Eagles is unloading Reagor, getting him out of the building, ridding themselves of the headache of having a first-round disappointment who's not playing, letting him start fresh somewhere, and taking on a $2.5 million cap hit OR keeping him around in case of emergency and hoping things click if he does get a chance to play.
"Our guess: The cap hit if the Eagles release Reagor is significant but not catastrophic. Could go either way, but I just think with a receiver corps of DeVonta Smith, A.J. Brown, Quez Watkins and Zach Pascal — along with whoever else emerges — there's really no reason to keep Reagor around and waste a roster spot just to save some cap space. Nobody wants to release a first-round pick two years later, but I think the Eagles will."
Cutting Reagor after just two seasons would be the cherry on top of one of the worst draft decisions in franchise history, but it may be the only way to move on from the nightmare.
Like Sportscasting on Facebook. Follow us on Twitter @sportscasting19.