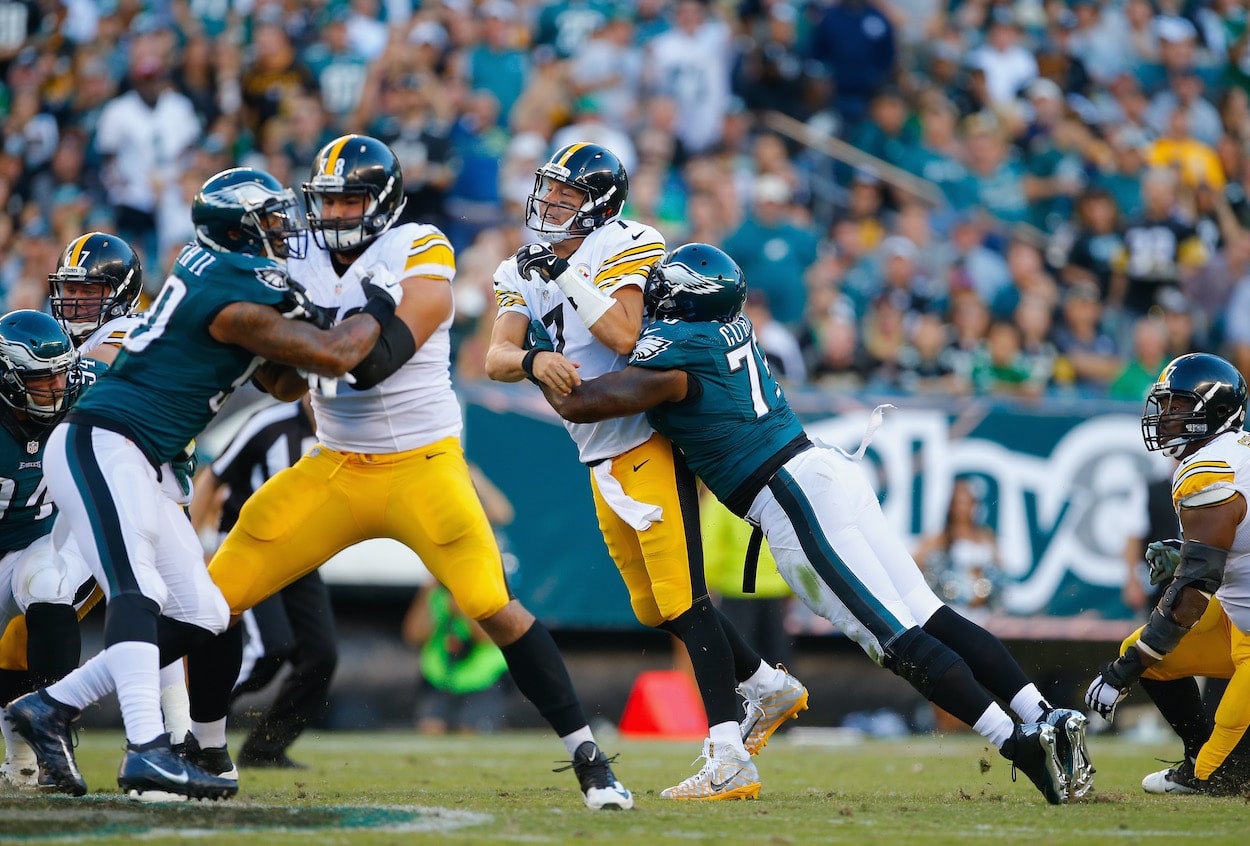 Eagles vs. Steelers: Has Philadelphia or Pittsburgh Won More Games in the Battle of Pennsylvania?
Which team has the most wins in the battle of Pennsylvania.
The Philadelphia Eagles and Pittsburgh Steelers aren't in the same division. They aren't even in the same conference, but these two teams have one of the most hated rivalries in the NFL because of where they play their home games.
The Eagles and Steelers are the only teams in the NFL from Pennsylvania. Philadelphia and Pittsburgh are on the opposite ends of the state about 300 miles apart, and it's always fun when one of these teams makes the cross-state trek. So, looking back at the history of the battle of Pennsylvania, which team has more wins in the PA rivalry?
The Eagles and Steelers will meet this week for the 81st time
The battle of Pennsylvania dates all the way back to 1933 when the Steelers were still called the Pirates. Back then, Philadelphia and Pittsburgh played against each other twice a year nearly every season until 1967. In 1943, the two franchises actually merged due to World War II and went 5-4-1 as the "Steagles."
The Eagles and Steelers don't play every year anymore, but they make it a point to schedule a matchup at least once every four seasons. This Sunday, the two PA franchises will face off for the 81st time in their history.
Although it's not a division matchup, the hatred has always been prevalent between these two blue-collar cities.
"It's not a division game. It's AFC versus NFC, but no matter what sport it is, it seems to be Pittsburgh versus Philly and a general hatred," former Steelers quarterback Ben Roethlisberger said in 2012, per NFL.com. "That's what I've noticed since I moved here about Philadelphia."
This will be the first time Jalen Hurts and Kenny Pickett will face off in the NFL.
Battle of Pennsylvania history: Eagles have dominated the Steelers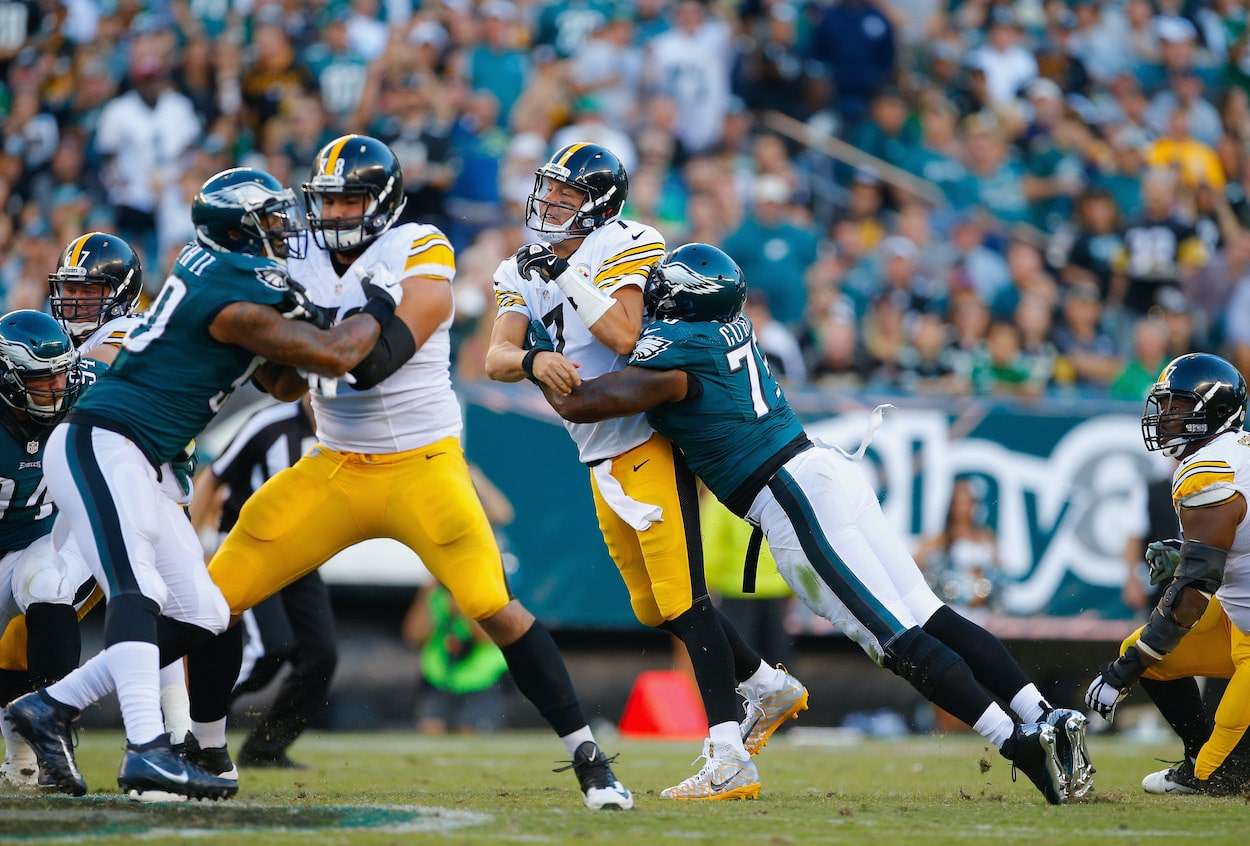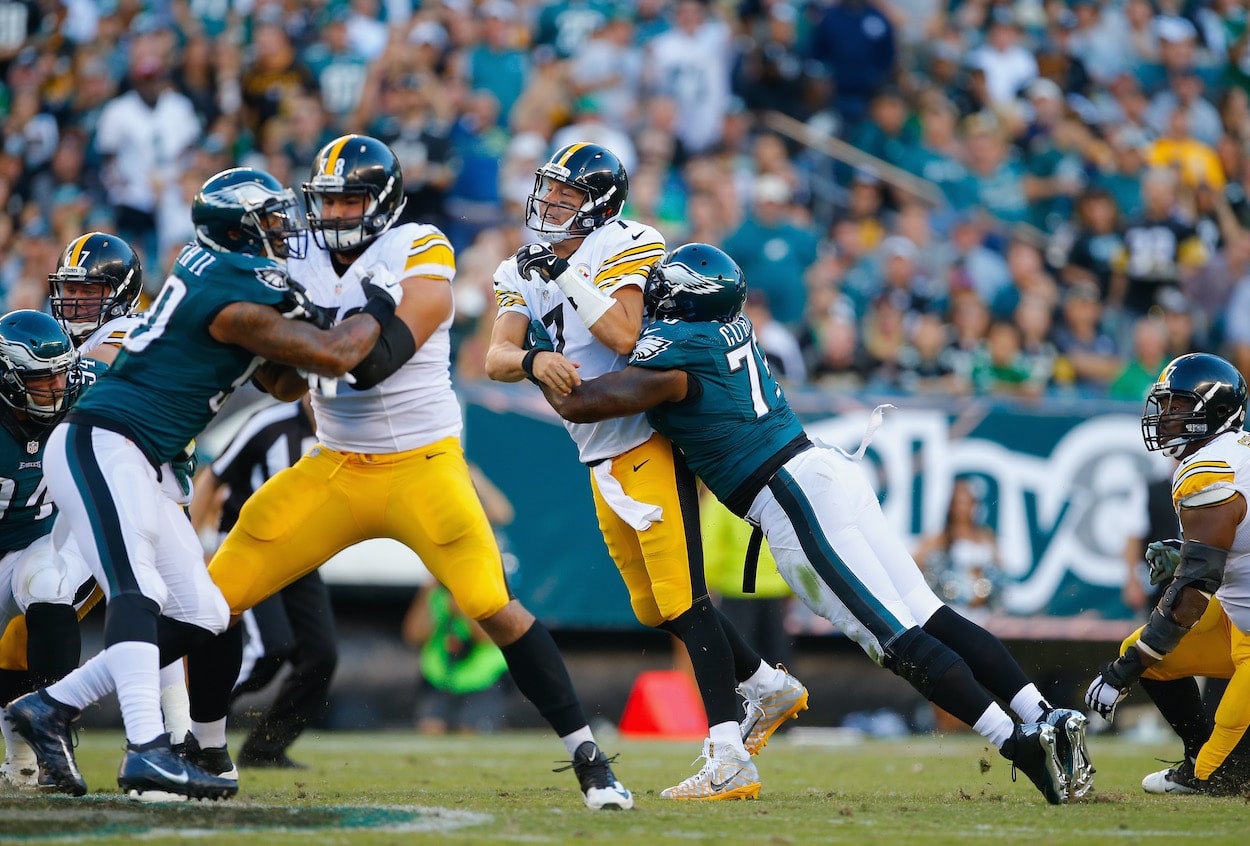 In 89 years of this historic rivalry, the Eagles and Steelers have faced off 80 times. Philadelphia has dominated the matchup over the years, as the Eagles have gone 48-29-3 against their PA rivals, per The Football Database.
The Steelers won the last matchup between these two teams in 2020, but the Eagles have won seven of the last 11 games.
Have thoughts on this topic? Keep the conversation rolling in our comments section below.