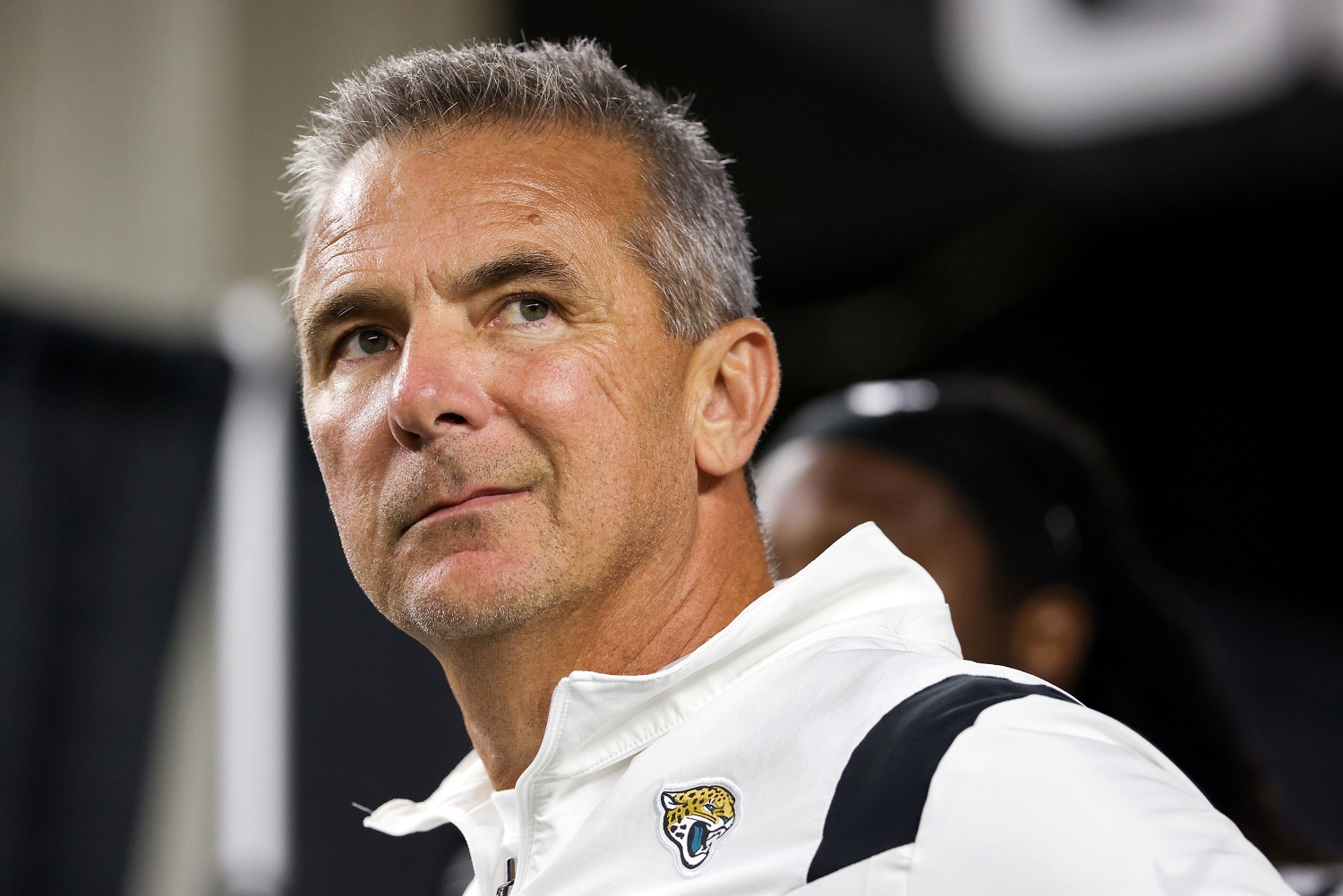 An Electrician With Ties to Ohio State is Responsible for Ruining Urban Meyer's Arrogant Attempt to Lie About His Latest Embarrassing Scandal
Urban Meyer tried to bury another scandal under the rug, but an electrician with ties to Ohio State made sure to expose the Jaguars head coach as a liar.
Urban Meyer may have thought he permanently severed ties with Ohio State University, but it's clear Buckeyes fans still have some strong feelings about the man who brought a national championship to Columbus seven years ago. Then again, considering he basically bailed on one of the top college football programs in the country, should anyone blame them?
To no surprise, even after making the leap to the NFL, Meyer's name continues to be associated with a word no organization wants a part of: controversy.
What may come as a shock, though, is exactly how the scandal involving the Jacksonville Jaguars coach became the most-discussed storyline in sports. As it turns out, an electrician with several connections to Ohio State spoiled Meyer's arrogant attempt to lie about his latest "mistake."
Urban Meyer's latest scandal has put him in the spotlight for all the wrong reasons
Meyer entered unfamiliar territory Thursday by losing his fourth straight game as a head coach.
Two days later, he found himself in the familiar position of being at the center of a controversy.
A video surfaced Saturday on Twitter of Meyer sitting in a chair while a woman was dancing on him at a bar in his home state of Ohio. As a married man with a job that puts his entire family in the public spotlight, he showed poor judgement and a complete lack of self-awareness that immediately raised questions about whether the Jaguars should fire their head coach.
After all, Shahid Khan hired Meyer to help establish a new culture, rebuild a depleted roster, and bring the best out of Trevor Lawrence. But between the team's on-field struggles and the head coach's continued display of ineptitude on so many levels, it's entirely possible that Jacksonville will have to move in a different direction sooner than later.
Of course, Meyer attempted to explain what occurred during his Monday press conference.
"There was a big group next to our restaurant and they wanted me to come over and take pictures and I did," he said. "They were trying to pull me out on the dance floor, screwing around, and I should've left."
Unfortunately for the 57-year-old coach, he quickly got exposed as a liar courtesy of someone with ties to Ohio State.
An electrician with Ohio State ties is responsible for ruining Meyer's attempt to lie about the situation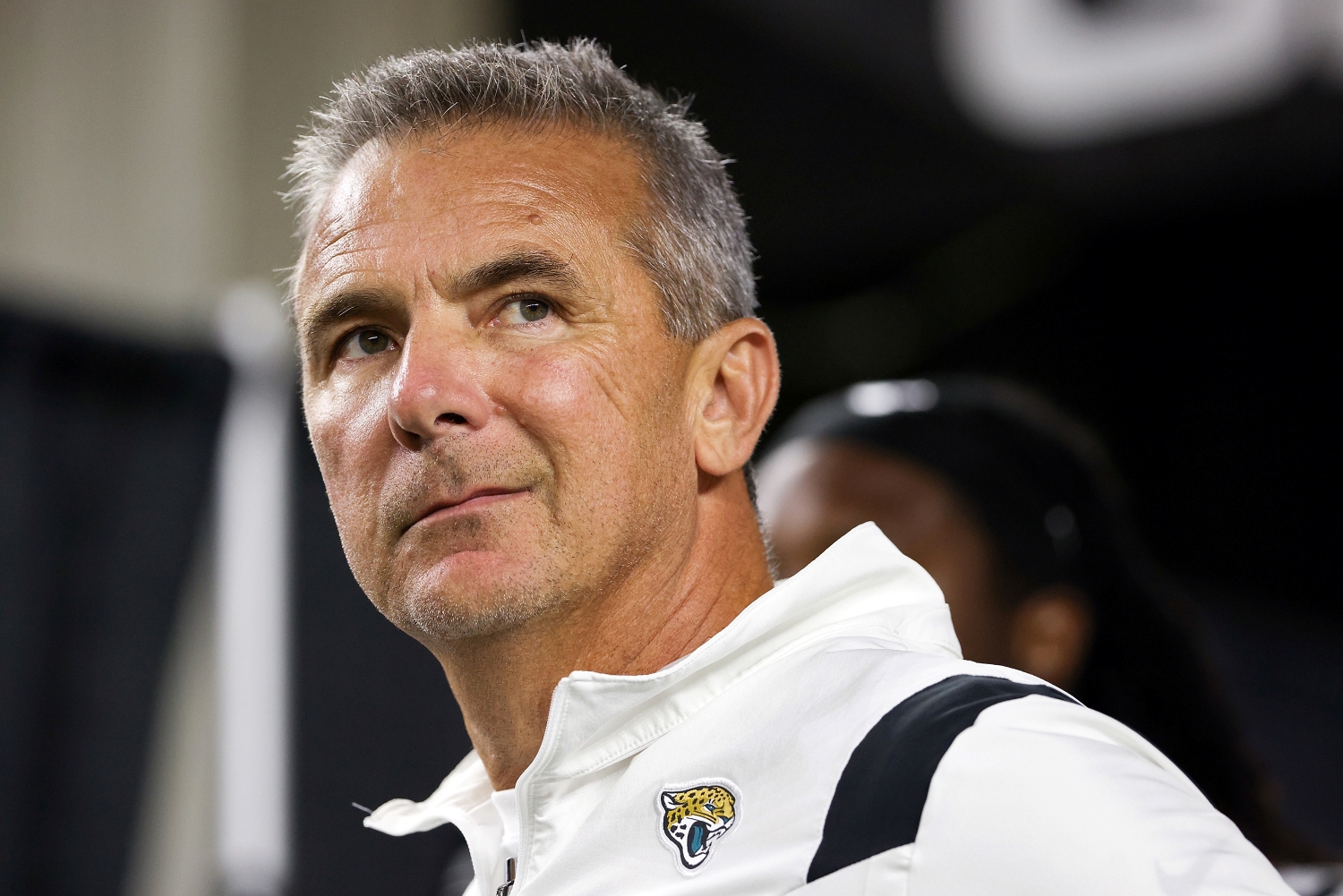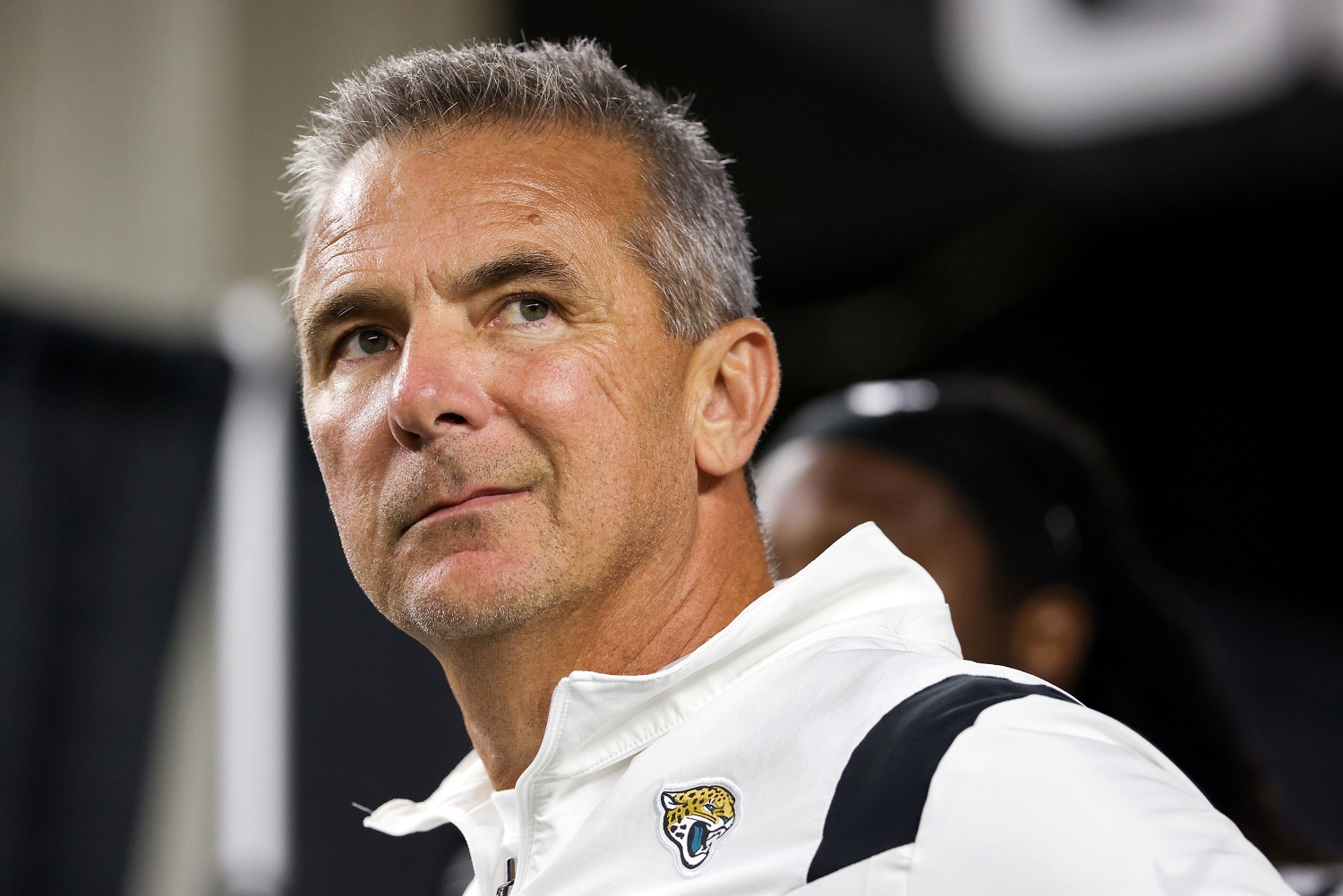 If Jaguars fans want to thank one person for revealing the truth about what happened in Ohio, they can give credit to a Columbus-based union electrician's apprentice.
According to a story by Andrew Beaton of The Wall Street Journal on Fox Business, D.J. Byrnes posted the first video of Meyer from a burner Twitter account. Obviously, the clip went viral, which spurned the Jaguars' first-year head coach to issue an apology, along with a rather unbelievable story of what happened at the bar.
However, once Meyer put his arrogance on display for the cameras, Byrnes received word of a second video's existence. The footage showed a much different version of events, one in which Meyer can be seen touching a woman inappropriately. Byrnes posted the clip to his Twitter account, and the scandal grew new legs as a result.
So, who exactly is the man responsible for ruining Meyer's attempt to conceal the truth?
Byrnes actually has quite the interesting background. The 34-year-old reportedly took classes at Ohio State, ran for the Ohio state House of Representatives, and spent years writing for a Buckeyes fan website called elevenwarriors.com.
"I do have a reputation as somebody who enjoys serving the rich and powerful s— cocktails," he told the WSJ. 
Ultimately, Byrnes broke the story wide open by sharing the clips, both of which painted Jacksonville's supposed leader in a bad light. And despite being years removed from writing about Meyer, it's incredibly ironic — and some might say karmatic — that a person with Ohio State ties exposed the controversial coach for lying (again).
Things could get ugly for a Jaguars organization that desperately needs leadership and direction
Where do the Jaguars go from here?
On one hand, it would make total sense to fire Meyer immediately and admit they made a miscalculation. He clearly has fallen short of expectations, and it seems almost impossible that he will convince Jaguars players to believe in him moving forward.
On the other hand, maybe Meyer will finish the season before he gets handed his walking papers. It's not as if this team has playoff aspirations, so it's not as if employing him for all 17 games will make a major difference in the standings.
Still, it's abundantly clear that the Jaguars have to make a change sooner than later. Trevor Lawrence will never reach his potential by playing for Meyer. If ownership wants to see the talented quarterback succeed, it better have a better plan than to employ a head coach who rather party at a bar than fly back with his team. And it better figure out a way to build a strong supporting cast around a player who has All-Pro upside.
At this point, however, Jacksonville looks destined to struggle through another frustrating season.
Only time will tell whether Urban Meyer gets a chance to coach Lawrence for all 17 games.
Like Sportscasting on Facebook. Follow us on Twitter @sportscasting19.