Russell Wilson's Brutal Setback Shouldn't Overshadow a Much Scarier Problem the Seahawks Foolishly Brought Upon Themselves
Things could not have gone much worse for the Seattle Seahawks on Thursday. Not only did they fall short in a physical matchup against the Los Angeles Rams, but they also lost their most important player in the process.
Russell Wilson left the game after injuring the middle finger on his throwing hand during a third-quarter pass attempt. He returned for one series before Geno Smith stepped in for good.
Unfortunately for Pete Carroll, his backup quarterback couldn't quite get the job done. And with ESPN's Jeremy Fowler tweeting that Wilson will miss at least a month with a ruptured tendon that will require surgery, it's clear the Seahawks face a daunting challenge to stay afloat without their longtime leader.
The eight-time Pro Bowler's brutal setback clearly carries costly implications on multiple levels. However, while Wilson's injured finger will eventually heal, Carroll should be worried about a much bigger problem due to its long-term nature.
Ironically, it's one the Seahawks brought upon themselves.
Despite being the NFL's highest-paid safety, Jamal Adams looks destined to trade that title in for "most overpaid player in the league." His performance against the Rams provided yet another example of why he shouldn't be considered among the top players at his position. After all, the Seahawks surely didn't give Adams a $70 million contract to get lost in coverage and give up a 68-yard completion. And they definitely didn't sign him a record-setting extension so he could rank 57th out of 78 safeties on the Pro Football Focus grading scale.
Unfortunately for John Schneider, his decision to trade multiple first-round picks for a defensive back who garners more attention for rushing the passer than making plays on the ball looks like a massive mistake. (So was giving up that amount of capital for someone in line for a massive raise.)
The Seahawks obviously believed Adams could transform their defense into a top-end unit, but that simply hasn't happened. Coming off a season in which they finished 22nd in total yards allowed and 15th in points allowed, they have somehow managed to get worse in both categories.
With Adams racking up zero quarterback pressures on 13 blitzes and opposing passers targeting him to the tune of a 118.5 rating, the Seahawks have gotten exposed on a weekly basis. A defense once built around the Legion of Boom ranks 32nd in total yards allowed (at an astoundingly bad clip of 450.8 per game) and 21st in points allowed. Only the Jacksonville Jaguars, Dallas Cowboys, and Tampa Bay Buccaneers have surrendered more passing yards per game than the team that foolishly committed to paying Adams an average of $17.5 million a year through 2025.
Seattle can't afford to keep having bad days at the office on defense, but it's difficult to see how things will drastically change moving forward. Does anyone really expect Adams to suddenly develop elite coverage skills over the course of the coming weeks? He's been in the league since 2017 and has shown almost no growth in that area of his game. In fact, you could argue he's gotten worse since he earned first-team All-Pro honors in 2019.
Adams certainly brings value from a leadership perspective. And the 6-foot-1, 213-pounder provides an element of physicality that fits the Seahawks' identity. Yet it's impossible to ignore his shortcomings in coverage and not conclude that he's both overrated and overpaid.
Need further proof?
For a supposed "playmaker" who makes quarterback-level money, why does Adams have more touchdowns allowed on his NFL resume (four) than interceptions (two)? He only recorded three passes defended a year ago, and he's totaled just one through the first five games of the 2021 season.
What's become more evident over time is that Adams is essentially a linebacker trying to play safety. And based on his lack of pass-rush production so far, his salary looks awfully bloated. Ultimately, though, the Seahawks put themselves in this position by making a risky trade and getting out-leveraged at the negotiating table. Now they have to deal with the consequences of trying to build their defense around a player with clear weaknesses in his game.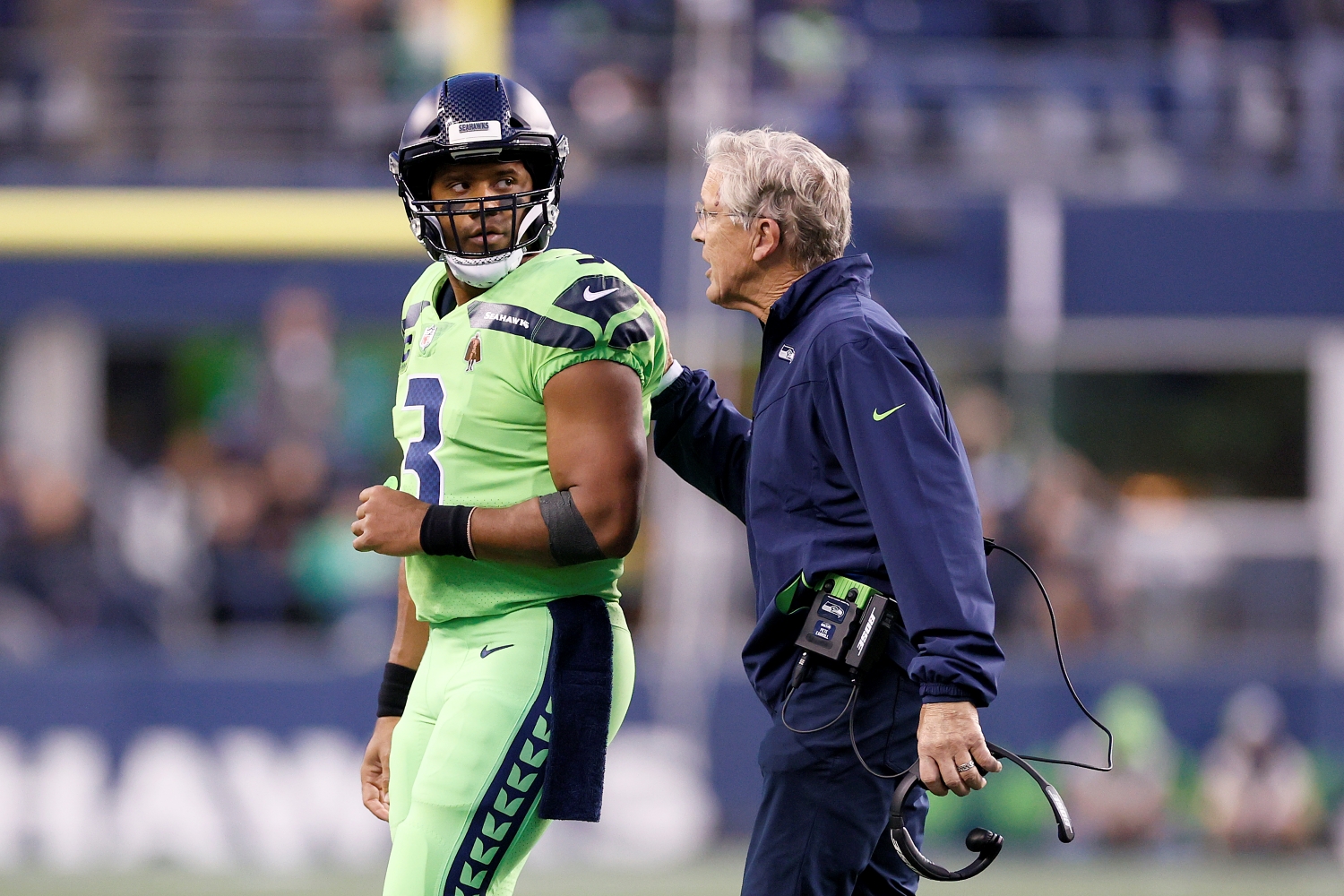 Don't think that doesn't have an effect on Wilson, either. If the defense continues to falter, the 32-year-old will undoubtedly fall short of winning a Super Bowl title, and that's assuming the Seahawks find a way to survive in the short term without their starting quarterback.
After suffering crushing playoff defeats for three straight years, another season that ends without the Lombardi Trophy coming back to Seattle could convince Russell Wilson to seek a trade and finish his career elsewhere.
And if Jamal Adams doesn't start earning his paycheck, perhaps he will find himself playing for another team soon, too.
All statistics courtesy of Pro Football Reference.
RELATED: Aaron Rodgers is Suddenly in Danger of Reliving a Painful Experience Packers Fans Know All Too Well