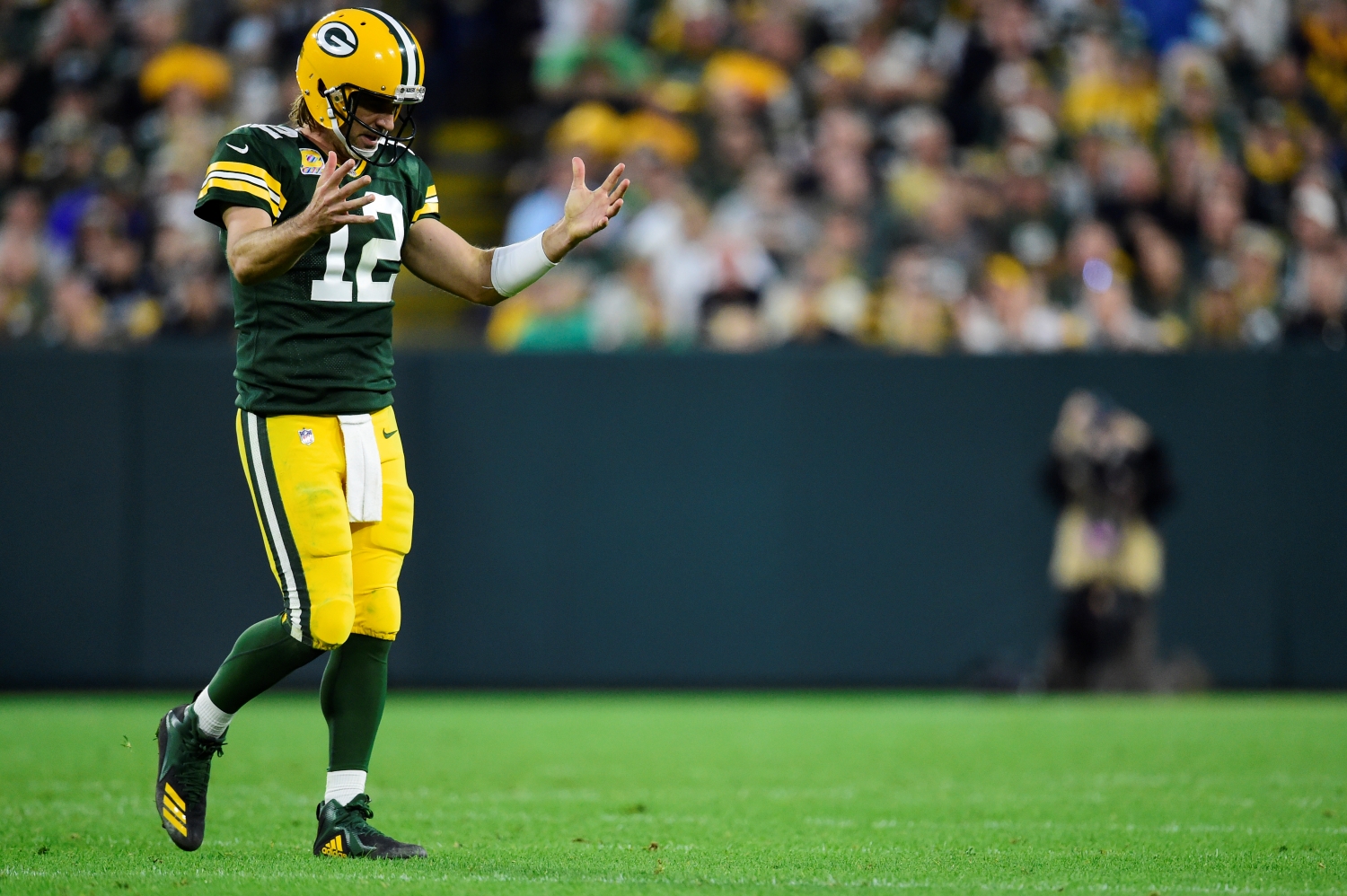 Aaron Rodgers is Suddenly in Danger of Reliving a Painful Experience Packers Fans Know All Too Well
Will Aaron Rodgers bring the Lombardi Trophy back to Green Bay before he leaves? With major personnel issues on defense, the future Hall of Famer is in danger of reliving a painful experience Packers fans know all too well.
Green Bay Packers fans have watched Aaron Rodgers carve up defenses with relative ease for well over a decade. Yet despite having one of the greatest quarterbacks of all time under center since 2008, they have witnessed their favorite team fall short in the playoffs on a near-annual basis.
Rodgers certainly hasn't been perfect, but there's no doubt he's been the most Packers' most valuable and consistent performer. Unfortunately for the future Hall of Famer, his chances of capturing a second Super Bowl ring in a Green Bay uniform seem to be slipping by the day.
In fact, Rodgers is suddenly in danger of reliving a painful experience both he and Packers fans know all too well.
Green Bay has been plagued by inconsistencies on defense for years
When you have a perennial MVP candidate leading your offense, you expect to experience a high level of success. Considering the Packers have only missed the playoffs three times since Rodgers took over for Brett Favre in 2008, it's fair to say they've fared well compared to most NFL franchises.
However, their superstar quarterback only has one Super Bowl title on his resume.
The primary reason for Rodgers' lack of championship hardware? Although former head coach Mike McCarthy didn't exactly do the best job of putting his team in a position to win, the Packers' perennially disappointing defense deserves the lion's share of the blame.
While Green Bay fielded a top-eight scoring offense six times between 2011-20, here's how the team ranked in points allowed during that stretch:
2011: 19th
2012: 11th
2013: 24th
2014: 13th
2015: 12th
2016: 21st
2017: 26th
2018: 22nd
2019: 9th
2020: 13th
Needless to say, Rodgers has been forced to carry a franchise that can't seem to figure out how to construct a defense that can consistently shut down opposing offenses. And even when he held up his end of the bargain, the Packers still suffered some crushing defeats due to their inability to get stops on the other side of the ball.
Even though the offense put up 31 points, Green Bay's 2012 playoff run came to a premature end in the Divisional Round thanks to a 45-point effort by the San Francisco 49ers. The following season, the Packers surrendered two fourth-quarter touchdowns to the Seattle Seahawks before losing in overtime on a 35-yard touchdown pass from Russell Wilson to Jermaine Kearse.
And when they have advanced beyond the Divisional Round, the defense hasn't shown up. The Packers have given up 112 combined points in their last three NFC Championship appearances.
To no surprise, Rodgers watched another quarterback hoist the George Halas Trophy every time.
Aaron Rodgers and Packers fans are suddenly in danger of reliving a painfully familiar experience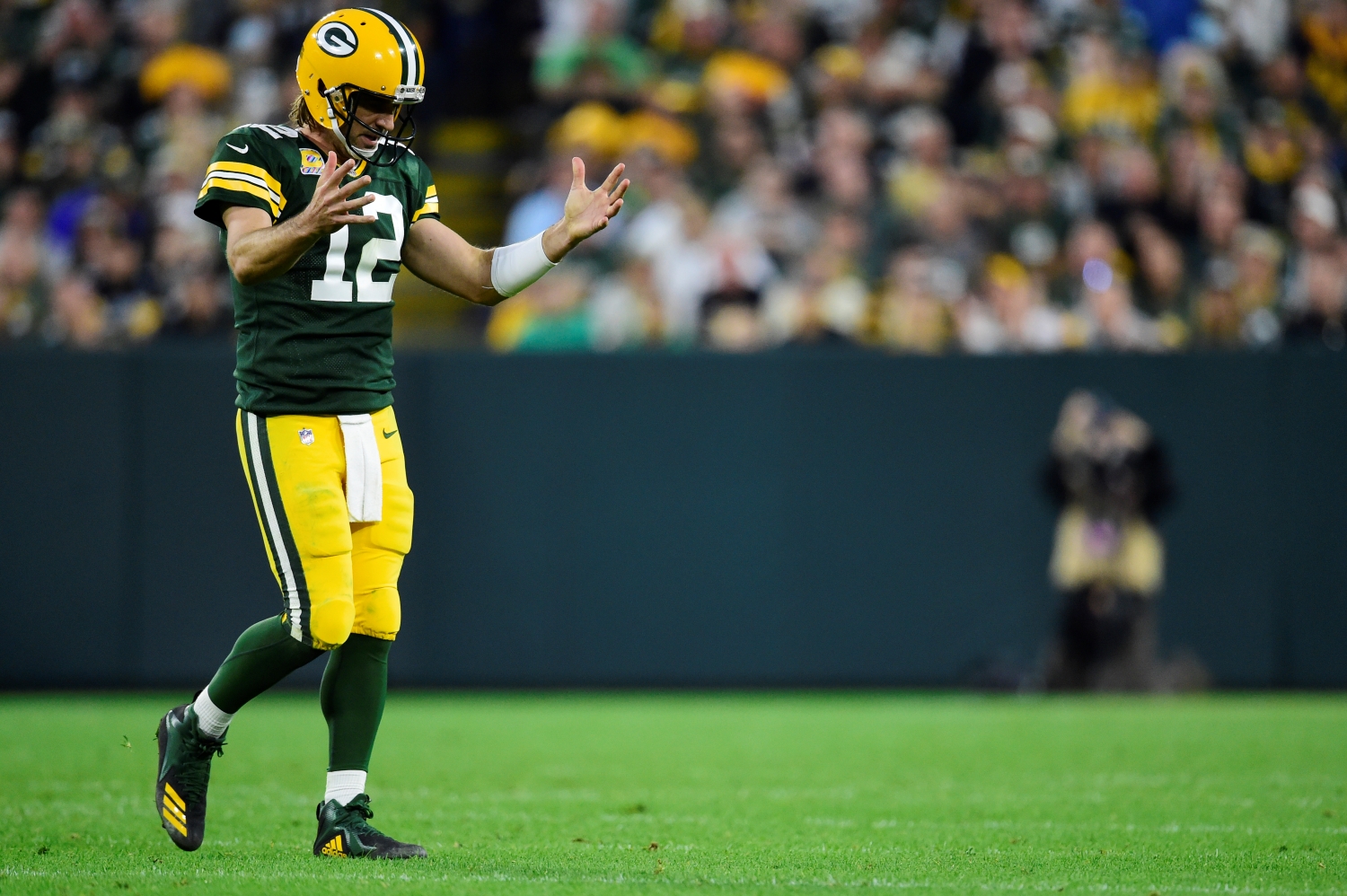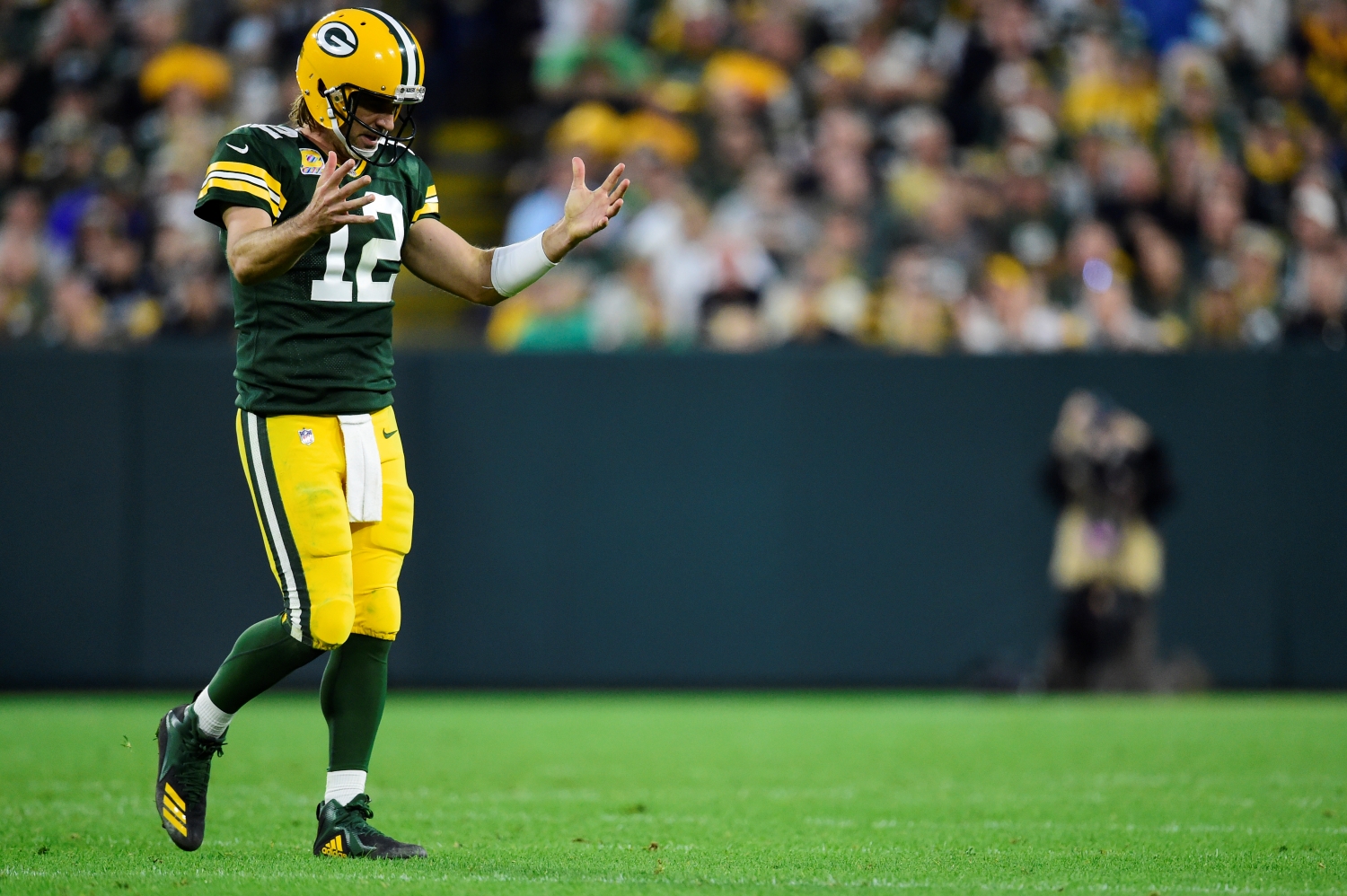 Will the reigning MVP finally experience the thrill of lifting the Lombardi Trophy in the air again? Or will Rodgers come up short in his quest to become a two-time Super Bowl champion?
At this point, the latter seems like the most likely outcome. And with the way things are going, Rodgers, along with Packers fans, better prepare to relive a painful experience they know all too well. After all, the team has major personnel and performance problems on defense that may prove too problematic to overcome.
Green Bay currently ranks 19th in points allowed, and it's entirely possible things could get worse moving forward. Top cornerback Jaire Alexander suffered a shoulder injury in a Week 4 victory against the Pittsburgh Steelers that could require surgery.
"We're going to try to avoid that at all costs," head coach Matt LaFleur told reporters Wednesday.
If Alexander needs to go under the knife, his season would likely come to an end. Either way, his injury represents a massive blow to a unit that's already missing standout pass rusher Za'Darius Smith, who recently underwent back surgery and is expected to be out for multiple weeks, if not longer.
Green Bay's defense could cost Rodgers a shot at a Super Bowl title
Ultimately, the fact the Packers' two best defenders have suffered serious setbacks doesn't bode well for Rodgers' title dreams. Alexander is a top-10 player at his position (perhaps even higher), so there's simply no one on the roster or free-agent market who can fill his shoes. Smith's leadership skills and ability to get after the quarterback are also impossible to replace. Losing either player for an extended period of time or potentially the entire season would drastically alter the team's championship outlook.
Plus, the Packers have other issues to worry about on that side of the ball.
Can Preston Smith step up and provide more pass-rush production? The 28-year-old outside linebacker has one sack and five quarterback hits through four games. With Za'Darius Smith sidelined, he needs to become more of an impact player.
How will the secondary look moving forward? Alexander's injury could force the Packers to use Kevin King in a prominent role. The oft-criticized corner ranks 85th out of 108 cornerbacks in Pro Football Focus' grading system. As someone who has been exposed in big moments in the past, King has a lot to prove over the coming weeks and months.
Once again, the Packers look poised to have a below-average defense. Combine that with an offense that's only averaging 23.8 points per game and you have a recipe for disappointment.
Then again, that's a painfully familiar experience for Aaron Rodgers and Packers fans.
All statistics courtesy of Pro Football Reference.